Calendar of Events
Sunday, April 30, 2017
The Knoxville Community Darkroom: Worldwide Pinhole Photography Day 2017
Category: Exhibitions & visual art and Festivals & special events
Our volunteers will teach you how to use one of our pinhole cameras to take a photograph and develop it in a traditional darkroom. Your photograph will be scanned and uploaded to the Pinhole Day website: www.pinholeday.org. Everyone welcome. No previous photography or darkroom experience is necessary. A $2 donation is requested to cover the cost of paper and chemicals.
The Knoxville Community Darkroom, 5117 Homberg Drive, Knoxville, TN. http://www.theknoxvillecommunitydarkroom.org/
McClung Museum: Civil War Bus Tour
April 30, 2017
2:00-4:00PM
Category: History & heritage and Lectures
Join McClung Museum Civil War curator, Joan Markel, for an exciting ride on the Union line and hear the powerful tale of the bloody Battle of Fort Sanders. Markel will point out important Civil War era sites around the Fort Sanders neighborhood and Knoxville from the comfort of a tour bus, complete with wine and snacks.
Your ticket fee includes a keepsake wine tumbler, wine, and snacks. To reserve your spot, please contact Stacy Palado at 865-974-2143 or spalado@utk.edu. Be sure to include name(s), phone number, number of tickets needed. Check or credit card payment will be accepted. Please reserve your ticket by April 21.
Ticket price is $40 for members and $60 non-members (non-member price includes a one-year membership to McClung Museum). Guests should plan to meet in the museum lobby by 1:45 pm. Parking is available at Circle Park on a first come, first serve basis. Unfortunately refunds will not be possible after the RSVP date has passed.
McClung Museum of Natural History and Culture, 1327 Circle Park Dr on the UT campus, Knoxville, TN 37996. Hours: Monday-Saturday, 9AM-5PM, Sunday, 1-5PM. Information: 865-974-2144, http://mcclungmuseum.utk.edu
Dogwood Arts: Art Slam
Category: Exhibitions & visual art
Art Slam, our live art competition, will take place during the Dogwood Arts Festival in Krutch Park. Artists let their imaginations run wild creating one-of-a-kind paintings that are then auctioned to benefit the Muse Knoxville and Dogwood Arts.
Dogwood Arts Festival: 865-637-4561, www.dogwoodarts.com
UT School of Music: Student Acappella Group Outreach Concert

Category: Free event and Music
Ensemble concert at Farragut Presbyterian Church, 209 Jamestowne Blvd.
Unless otherwise noted, concerts are FREE and open to the public. Info: 865-974-5678, www.music.utk.edu/events
East Tennessee History Center: Stone Stories | a Sunday Lecture with Julie Warren Conn
Category: Free event, History & heritage and Lectures
In a special lecture, Julie Warren Conn will discuss her career as a sculptor working with Tennessee Marble and will share her memories of an older generation of stone carvers in Knoxville, whom she describes as Italian, "true stone carvers, working as Michelangelo did centuries before...with simple hammers and chisel." The sculptors were employed by Candoro and Gray Eagle marble companies in Knoxville to work on several buildings in Washington, D.C. A native of East Tennessee, Conn earned the first Bachelor of Arts degree with a concentration in Sculpture from the University of Tennessee. She and husband Dr. Philip Conn, retired president of Western Oregon University, now live in Lexington, Kentucky, where she maintains a studio and showroom. Her work can be seen in places ranging from the Hirshhorn Museum in Washington, D.C., to the Holiday Inn headquarters in Stamford, Connecticut. Her largest piece is a 30-ton installation outside GlaxoSmithKline's U.S. headquarters in the Research Triangle Park, North Carolina.
The lecture is presented in conjunction with the East Tennessee Historical Society's feature exhibition Rock of Ages: East Tennessee's Marble Industry, on display at the Museum of East Tennessee History through May 14, 2017. The program is free and open to the public. The lecture will begin at 2:30 p.m. at the East Tennessee History Center, 601 S. Gay Street, Knoxville. For more information on the lecture, exhibitions, or museum hours, call 865-215-8824 or visit the website at www.EastTNHistory.org.
Dogwood Arts: Bikes & Blooms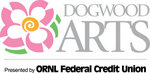 April 29, 2017 — April 30, 2017
2:00PM
Category: Festivals & special events and Kids & family
Discover new routes on these family friendly bike rides through scenic neighborhoods and on local greenways. Both rides are approximately eight miles long and are geared to help you learn how to do your own road rides. Riders must wear helmets and have a basic understanding of on-road riding. Riders should wear comfortable clothing and bring any water or snacks you might need. No pre-registration is required.
SATURDAY, APRIL 29 AT 2:00PM
NORTHbound Bikes & Blooms Scenic Bike Ride led by Jim Richards of the Knoxville Botanical Garden
Outdoor Knoxville Adventure Center
900 Volunteer Landing, 37915
You will pass vibrant displays of dogwood trees and gardens as you depart from the Outdoor Knoxville Adventure Center and head through 4th and Gill, Old North, and other historic neighborhoods in North Knoxville. After a stop for a drink at Three Rivers Market, you will return to downtown.
SUNDAY, APRIL 30 AT 2:00PM
SOUTHbound Bikes & Blooms Scenic Bike Ride led by Jim Richards of the Knoxville Botanical Garden
Suttree Landing Park
701 Langford Ave, 37920
Leaving from Suttree Landing Park, you will see the beauty of South Knoxville from the seat of your bicycle. Riders will enjoy views of the Tennessee River, the colorful gardens along Island Home Boulevard, and the forested greenway path to Ijams Nature Center before returning to the park.
Dogwood Arts Festival: 865-637-4561 www.dogwoodarts.com
Oak Ridge Playhouse: Marvelous Wonderettes
April 28, 2017 — May 14, 2017
We first meet the girl group "The Marvelous Wonderettes" as they take the stage at their 1958 senior prom. Through classic hits of the 50's we learn about their lives and loves, discovering that their dreams are as big as their crinolines! A decade later, the "Wonderettes" reunite at their 10-year reunion, eventually discovering that no matter what life has thrown their way or what the future may bring, they can conquer it together. A must-take musical trip down memory lane!
Showtimes
Fri Apr 28, 2017 | 8:00PM
Sat Apr 29, 2017 | 8:00PM
Thu May 4, 2017 | 8:00PM
Fri May 5, 2017 | 8:00PM
Sat May 6, 2017 | 8:00PM
Sun May 7, 2017 | 2:00PM
Fri May 12, 2017 | 8:00PM
Sat May 13, 2017 | 8:00PM
Sun May 14, 2017 | 2:00PM
Oak Ridge Playhouse, 227 Broadway, Oak Ridge, TN 37830. Information and tickets: 865-482-9999, www.orplayhouse.com
Knoxville Opera: Mary Queen of Scots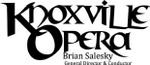 April 28, 2017 — April 30, 2017
TWO RIVAL QUEENS… A THIRST FOR POWER… THE SCANDAL OF THE CENTURY! Elizabeth I, fearing her rival in love and politics, has imprisoned Mary Queen of Scots for 18 years. What happens when Elizabeth and her cousin, Mary Stuart, finally meet face to face? A riveting, explosive showdown featuring unspeakable insults and violent, vocal fireworks! Fighting for her crown and survival, Elizabeth sends Mary to the executioner's scaffold. The Tennessee Premiere of Donizetti's dynamic 1835 masterpiece, performed in Italian with projected English translations.
Friday, April 28, 2017 at 7:30 pm and Sunday, April 30, 2017 at 2:30 pm
Opera preview hosted by Maestro Salesky begins 45 minutes prior to each performance
At the Tennessee Theatre, 604 S. Gay Street, Knoxville, TN 37902. Tickets and info from Knoxville Opera: 865 524-0795, http://www.knoxvilleopera.com/mary-queen-of-scots/
Dogwood Arts: Dogwood Arts Festival
April 28, 2017 — April 30, 2017
Category: Classes & workshops, Dance, Exhibitions & visual art, Festivals & special events, Fine Crafts, Free event, Kids & family and Music
A featured event of Dogwood Arts, the annual Dogwood Arts Festival will be held in the heart of downtown Knoxville. The Dogwood Arts Festival is a popular outdoor event featuring fine art and fine craft, folk art, live music and dance performances, artist demonstrations, and hands-on activities for kids and adults in the heart of downtown Knoxville. The Festival is located on Market Square, along Market Street and Clinch Avenue, and in Krutch Park against a canvas of blossoming trees and outdoor sculpture.
Hours: Friday April 28, 2017: 11am – 8pm
Saturday, April 29, 2017: 10am – 8pm
Sunday, April 30, 2017: 11am – 5pm
Dogwood Arts, 123 W. Jackson Ave, Knoxville, TN 37902. Information: 865-637-4561, www.dogwoodarts.com
Tennessee Valley Unitarian Universalist Church: Art Exhibit by COMMA
April 21, 2017 — June 8, 2017
Category: Exhibitions & visual art and Free event
Opening reception April 21 from 6 to 7:30 p.m.; artists' talks at 6:30 p.m.

COMMA (COMe Make Art) is a plein air art group that has met weekly in the summer at University of Tennessee Gardens since 2004. Founders were art teachers Gay Nell Gray and Cheri Jorgenson. They are joined in this exhibit by members and retired art teachers Judy Jorden, Shelley Mangold and Owen Weston; current art teachers Caitlyn Seidler and Jackie Wright; and teaching artist Nancy Campbell. COMMA members' artwork is either created in or inspired by images from the gardens. Each artist works in a preferred medium, whether color pencil, pastel, watercolor, acrylics, photography, clay or mixed media. Some work is created on site in the gardens, and some is created in the studio using sketches or images from the gardens. The artists are inspired by the beauty and diversity of the UT Gardens and the friendship and camaraderie they share.
Tennessee Valley Unitarian Universalist Church, 2931 Kingston Pike, Knoxville, TN 37919. Gallery hours: M-Th 10-5, Su 10-1. Information: 865-523-4176, www.tvuuc.org
Theatre Knoxville Downtown: Sherlock Holmes: The Final Adventure
April 21, 2017 — May 7, 2017
Category: Theatre
By Steven Dietz, Sir Arthur Conan Doyle, and William Gillette
Directed by Patrick McCray
Winner of the 2007 Edgar Award for Best Mystery Play
The world's greatest detective has seemingly reached the end of his remarkable career when a case presents itself that is too tempting to ignore: The King of Bohemia is about to be blackmailed by a notorious photograph, and the woman at the heart of this crime is the famous opera singer, Irene Adler. With his trusted companion, Doctor Watson, at his side, Sherlock Holmes pursues first the case, and then the affections of Miss Adler—and in doing so, marches right into the lair of his longtime adversary, that malevolent genius of crime: Professor Moriarty.
In this spirited, fast-moving and thoroughly theatrical adaptation, Steven Dietz presents Holmes at the height of his powers—surrounded by all the elements that fans of his exploits have come to expect: danger, intrigue, wit, humor and surprise. "The game is afoot, Watson—and it is a dangerous one!"
Theatre Knoxville Downtown, 319 North Gay Street, Knoxville, TN 37917. Information & tickets: 865-544-1999, www.theatreknoxville.com
Encore Theatrical Company: Time Stands Still
April 21, 2017 — April 30, 2017
Category: Theatre
Encore Theatrical Company is proud to present the powerful and compelling drama "Time Stands Still." Written by Donald Margulies, this play will be presented for two weekends only April 21-30 at the Rose Center.
"Time Stands Still" tells the story of Sarah, a war photojournalist, and James, a foreign correspondent. Both are trying to find happiness in a world that seems to have gone crazy. Theirs is a partnership based on telling the toughest stories and making a difference in the world through their work. But when their own story takes a sudden turn, the adventurous couple confronts the prospect of a more conventional life.
After surviving a roadside bomb in a war-torn country, Sarah, a returns home to recuperate, yet eager to return to work. James begins to question their dangerous occupations and ponders a more conventional life for them. His life-changing questions are deepened when their long-time editor and friend, Richard, introduces his fiancé, a decidedly younger woman who helps Richard see the world anew. Will Sarah acquiesce, lowering her camera in order to face the world?
Please note that this production contains strong language and may not be suitable for all audiences.
Performances of "Time Stands Still" run for two weekends April 21-30. Evening performances are April 21, 22, 28, and 29 at 8:00 p.m. and matinees on April 23 and 30 at 2:00 p.m. There will be a special preview performance on Thursday, April 20 which will be "Pay What You Can" night beginning at 8:00 p.m. There will also be a special talkback session with the cast following the first matinee on April 23.
All performances will be held at the Rose Center, located at 442 W. Second North Street in Morristown. There will be bar service at the evening performances, and doors open 45 minutes before the performance.
Tickets are available online at www.etcplays.org or by calling 423-318-8331.
The Rose Center, 442 West Second North St., Morristown, TN, 37814. Hours: M-F 9-5. Information: 423-581-4330, www.rosecenter.org