Calendar of Events
Friday, March 24, 2017
Goodwill Industries: Story Book Bonanza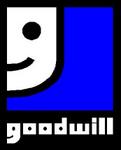 March 24, 2017 — March 26, 2017
March 24, 9:00AM, March 26, 5:00PM
Category: Kids & family
Time for a Story Book Bonanza at Cumberland Estates Goodwill.
Fri, Mar 24, 2017 9:00am
Sun, Mar 26, 2017 5:00pm
Cumberland Estates Goodwill
5705 Western Avenue Knoxville, TN, 37921.
Goodwill Industries-Knoxville: 865-588-8567, www.gwiktn.org
Red Piano Lounge: T. Michael Branner
March 24, 2017
9:00PM-Midnight
Category: Music
On Friday March 24, 2017, 9pm-12 Midnight, The Red Piano Lounge, a newly established, soon to be classic Knoxville night spot, invites you, family, and friends to an evening of exciting Jazz music as Independent recording artist T. Michael Branner (flute), joined by Keith Brown, Garrit Tillman and Josh Howard performs live!

The Red Piano Lounge is a sophisticated jazz and piano bar with a relaxed twist that features a nightly happy hour and live music. The Red Piano Lounge is and will always remain a musician-centered establishment with emphasis on chef inspired food and classic cocktails.

4620 Kingston Pike, Suite #2, Knoxville, TN 37919
Located in the Kingston Pike Shopping Center next to Lenny's Subs.
(865) 313-2493
http://theredpianolounge.com/
East Tennessee History Center: Special Lecture and Book Signing by Bob Clement
Category: Free event, History & heritage, Lectures and Literature & readings
Presidents, Kings, and Convicts: My Journey from the Tennessee Governor's Residence to the Halls of Congress | A Special Lecture and Book Signing by Bob Clement
From a colorful youth growing up in the governor's mansion to eight terms as a United States Congressman, Bob Clement, son of former Tennessee Governor Frank Clement, has enjoyed a firsthand look at the politics of world. In his new book Clement narrates the shaping of his life as a moderate Democrat growing up in the 1950s South and provides insight on the current crisis situations in the Middle East and around the world.
The program is free and open to the public. East Tennessee Historical Society, 601 S. Gay Street, Knoxville, TN 37902. Museum hours: M-F 9-4, Sa 10-4, Su 1-5. Information: 865-215-8824, www.easttnhistory.org
Modern Studio: The Monday Movement with High Heat
Category: Music
We are super stoked to have The Monday Movement bring their brand of indie rock to Modern Studio! With their raw, yet intentional sound, The Monday Movement are often compared to the likes of Kings of Leon and My Morning Jacket, but The Monday Movement maintains a sound all their own. Tix are $7 in advance and $10 on the day of the show.
-All Ages
-BYOB if over 21
-Doors open at 7:30pm. Music starts at 8pm.
Modern Studio, 109 W Anderson Ave, Knoxville, TN 37917. Information: 865-323-2425, www.modernstudio.org
Open House & Wine Tasting at Autism Site Knoxville
March 24, 2017
5:30-8:30PM
Category: Fundraisers
Join us Friday March 24 from 5:30pm-8:30pm for an "adults only" Open House featuring the Autism Site Knoxville facility and programs.
Sample great wines from ONEHOPE. Half and whole cases will be available for order. A percentage (30%) of all orders will be donated to Autism Site Knoxville.
Enjoy light appetizers, performances by young artists with autism, and find out about ASK's programs and vision.
$20 donation to ASK's programs for individuals with autism and their families is requested.
Bring your friends and co-workers for a Happy Hour that gives back!
Fri, March 24, 2017, 5:30 PM – 8:30 PM.
ASK: Autism Site Knoxville, 4028 Papermill Drive Northwest #20
Knoxville, TN 37909
Ewing Gallery: MFA Group I
March 23, 2017 — March 31, 2017
Category: Exhibitions & visual art and Free event
JOIN US IN THE EWING GALLERY!
Friday, March 24, 4-6PM for a soft opening
Friday, March 31, 6-9PM for a closing reception
ANNA WEHRWEIN - TO TURN AROUND THE DRAWING ROOM
CORINNA RAY - WHETSTONE
ABIGAIL LUCIEN - JUICE AISLE
JESSICA GATLIN - HERE, A VIBRATION
Ewing Gallery, 1715 Volunteer Blvd on the UT campus, Knoxville, TN 37996. Information: 865-974-3200, www.ewing-gallery.utk.edu
AC Entertainment: Big Ears Festival
March 23, 2017 — March 26, 2017
Category: Festivals & special events, Film and Music
Nearly 100 Performances by Over 60 Extraordinary Artists! Described as "one of the most quietly earth-shattering, subtly luminous festivals the world over" by the Oxford American, the Big Ears Festival will return to Knoxville's historic downtown for the weekend of March 23 – 26, 2017, expanding to 4 days and new venues, including two beautiful downtown churches, with nearly 100 performances from over 60 of the world's most extraordinary musical creators – coming from classical music, jazz, rock, electronica, folk, bluegrass, and beyond. GA and VIP Weekend Passes, along with the newly announced "Premier Weekend Pass," are on sale now at BigEarsFestival.com. There will be more solo performances, collaborations, permutations and surprises. Plus, there'll be more musical additions, an extraordinary film program plus installations, exhibitions, talks, discussions, interactive experiences, food, wine, beer and countless surprises to share in the coming weeks. Performances include:
Big Ears Festival Presents ACME: American Contemporary Music Ensemble
Friday, March 24, 2017 at 4:30pm at The Mill & Mine
ACME performs Charlemagne Palestine's iconic minimalist work Strumming Music, plus music by Meredith Monk, Timo Andres and Caroline Shaw.
Big Ears Festival Presents Jóhann Jóhannsson's Drone Mass featuring ACME and Theatre of Voices
Friday, March 24, 2017 at 7pm at The Mill & Mine
Jóhann Jóhannsson is joined by American Contemporary Music Ensemble (ACME), Theatre of Voices, and conductor Donato Cabrera to present his 2015 composition Drone Mass.
Big Ears Festival Presents Maya Beiser: 'Uncovered' with Gyan Riley and Glenn Kotche
Saturday, March 25, 2017 at 5pm at Bijou Theatre
"Cello rock star" (Rolling Stone) Maya Beiser performs re-imagined and re-contextualized rock tunes alongside bassist Gyan Riley and drummer Glenn Kotche.
This year's lineup is a rich and diverse musical feast. Dive in! http://www.bigearsfestival.com/
The Public Cinema at Big Ears 2017
March 23, 2017 — March 26, 2017
Category: Film
All of our programming at Big Ears is accessible with a Film Programming Pass (only $50 + fees) or with any other festival pass.
http://www.publiccinema.org/bigears/
The Public Cinema exists to share vital works of contemporary international and American cinema—works that might otherwise be unseen or overlooked by Knoxville audiences. Many of the films we screen are discoveries from the festival circuit; some will be Tennessee or regional premieres. Whatever we screen, our only agenda is to create a space for cinema as an art form and to promote discussion among discerning moviegoers. http://www.publiccinema.org/films/
Funny Ears Fringe Festival
March 23, 2017 — March 26, 2017
Category: Music
Appalachian Arts Craft Center: Spring Porch Sale

March 16, 2017 — March 31, 2017
Category: Exhibitions & visual art, Festivals & special events and Fine Crafts
The Appalachian Arts Craft Center will hold its Spring Porch Sale starting on Thursday, March 16, and running for about two weeks. The Porch Sale, held each spring features outdated stock, seconds, student crafts and unjuried work by members of the Center. It's an excellent time to get great deals.
The Appalachian Arts Craft Center is a nonprofit center that has been fulfilling its mission by promoting traditional artists and crafts in the East Tennessee area for over 40 years. The center is located at 2716 Andersonville Highway 61 in Norris, Tenn., one mile east of I-75 north at Exit 122. For more information, call 865-494-9854, or visit www.appalachianarts.net.
Tomato Head: Exhibition by Beth Meadows
March 15, 2017 — May 1, 2017
Category: Exhibitions & visual art and Free event
Beth Meadows' current studio is a working space, not open to the public; but if you were to find your way there, you would find yourself in a nest of ideas – one lined with images and materials that the artist collects because they draw her attention. In the exhibit now hanging at Tomato Head Market Square, Meadows has assembled a collection of pieces that feature two prominent classes of things that consistently catch her eye: fashion and food packaging.
Many of the images depicted might seem familiar, and that's because they're drawn from the pages of fashion magazines. "They're super models, " Meadows says, "and the clothing is made out of a collage of food packaging. The idea was to mix this fascination I have with fashion that's grown over the years with a negative feeling I have about grocery shopping. I don't love it, grocery shopping, and a lot of that has to do with the fact that I'm trying not to be swayed by how things are packaged – because I don't want to be marketed to or persuaded to buy things that are packaged beautifully. That's really hard for an artist like me because I'm aesthetically inclined."
The works are a mix of collage and drawing that are, in fact, based on photographs of super models; but as the she creates the piece, Meadows creates her own line of clothing for each – one that's built from the food packaging that she normally resists. Meadows has a broad range of work, in addition to visiting her exhibit at our downtown place, you'll want to explore the complete range of her portfolio and find out more about her on her website: http://withbearhands.com/.
On display through April 2 at Market Square, then in the Bearden location April 4 - May 1. Tomato Head, 12 Market Square (865-637-4067) and 7240 Kingston Pike, Suite 172 (865-584-1075), in Knoxville. http://thetomatohead.com
Arrowmont School of Arts and Crafts: Un//known: Group exhibit by Arrowmont Artists-in-Residence
March 10, 2017 — May 6, 2017
Category: Exhibitions & visual art, Fine Crafts and Free event
Arrowmont School of Arts and Crafts is exhibiting new works in Un//known by Artists-in-Residence – Grant Benoit, Richard W. James, Maia Leppo, Austin Riddle and Emily Schubert. Community members are invited to view the exhibition and attend the reception on April 7, 2017, 6:00 – 8:00 pm. Un//known showcases work in a range of media including functional and sculptural ceramics, fiber, mixed media, jewelry and collage. This cumulative exhibition features work made during the artists' 11-month residency.
+ Grant Benoit is a mixed media artist interested in narrative, place and memory. He received his MFA in printmaking from Southern Illinois University and his BA from Spring Hill College. Grant utilizes techniques from ceramics, printmaking, and textiles in his installation and sculptural pieces to explore notions of memory. www.grantbenoit.com
+ Richard W. James received his MFA in ceramics from the University of Kansas and his BFA from University of Tennessee, Martin. His figurative sculptures explore childhood experiences and psychological narratives by combining clay, found objects and textiles. www.richardwjames.com
+ Maia Leppo is a metalsmith and jeweler. Maia received her MFA in metals from SUNY New Paltz. Studying first in Biology and Community Health at Tufts University, Maia incorporates those interests and research into her jewelry and body adornment pieces. www.maialeppo.com
+ Austin Riddle received his BFA in ceramics from University of Utah. Influenced by the forms and colors of mass-produced domestic objects from mid-century America, Riddle's pieces are one-of-a-kind. He uses a variety of clay construction, glazing and firing techniques. www.instagram.com/austinriddlepottery
+ Emily Schubert graduated from Maryland Institute College of Art with BFA in fiber and textile art. She has spent the past several years studying and working in the art of puppetry and performance. Drawing from mythology, folktales, memories, and personal experience, Schubert creates work that make sense of our existence by giving form to our collective fears, sorrows, and desires. www.emily-schubert.com
In the Sandra J. Blain Gallery. Admission is free and open to the public. Gallery hours are Monday - Friday 9am - 5pm and Saturday 10am - 4pm. Arrowmont School of Arts and Crafts, 556 Parkway, Gatlinburg, TN 37738. Information: 865-436-5860, www.arrowmont.org