Calendar of Events
Friday, September 9, 2016
Knox County Public Library: Movies on Market Square
September 9, 2016 — October 14, 2016
Category: Film, Free event and Kids, family
Knox County Public Library's Movies on Market Square is gearing up for its 13th season of family-friendly outdoor movies in the heart of downtown Knoxville. On six consecutive Friday nights, the public is invited to bring the whole family, including their favorite, well behaved four-pawed, tail-wagging companion, to see a free movie. This year's lineup was decided through a community-wide vote with more than 2,500 votes cast in six categories.
The Fox & the Hound (1981,G) on September 9
Legally Blonde (2001, PG-13) on September 16
Up (2009, PG) on September 23
Night at the Museum (2006, PG) on September 30
Star Wars VII (2015, PG-13) on October 7
Ghostbusters (1984, PG) on October 14
All movies are rated G, PG, or PG-13, but parents are encouraged to check out the films to make sure they are right for their family. Movies begin at dusk, and well behaved dogs are welcome. Moviegoers should bring a lawn chair or blanket to sit on.
Information: (865) 215-8700 or visit www.knoxlib.org.
Fountain City Art Center: Foothills Craft Guild Celebrates Its 50th Anniversary

September 9, 2016 — October 6, 2016
Category: Exhibitions, visual art and Free event
Opening reception on Fri Sep 9, 6:30-8:00 PM. Free and open to the public.

Foothills Craft Guild members are celebrating their 50th Anniversary this year! Especially exciting is the fact that not just the younger and newer members but also many of the Guild's original founding members will be bringing in work for the displays. Most of the Foothills Exhibit's display pieces will be for sale which is excellent news for those who admire handmade one-of-a-kind works of art. Also on display will be some of the works from the Foothills Craft Guild's permanent collection! The Guild was founded in the 1966 in Oak Ridge and boasts some of the state of Tennessee's finest artisans as its members. The variety and quality in the exhibit will astound and delight everyone who views it. On display will be fiber arts including weaving, spinning, needle felting, knitting, and macrame. One can also expect to see handcrafted jewelry in metal, gemstones, and glass; pottery of every style and method imaginable, handmade books, print making, photography, basketry, wood, stone, and metal sculptures, quilting, brooms, cornshuck dolls, and mosaics.
Exhibit viewing hours: Tu, Th 9-5; W, F 10-5; Sat 9-1. Fountain City Art Center, 213 Hotel Ave, Knoxville, TN 37918. Information: 865-357-2787, http://www.fountaincityartcenter.com/
Ewing Gallery: Sarah Emerson's The Incredible Flatness of Being
September 9, 2016 — October 2, 2016
Category: Exhibitions, visual art and Free event
Emerson's paintings and installations present viewers with highly stylized versions of nature that combine geometric patterns and mythic archetypes to examine contemporary landscape. She uses the camouflage of beautiful colors combined with a deliberate composition to explore themes that reflect on the fragility of life, the futility of earthly pleasures, and the disintegration of our natural landscape. Emerson graduated from the Atlanta College of Art in 1998 and she completed her Masters Degree at Goldsmiths College, London in 2000. She has exhibited her work in galleries throughout the United States, Canada, and Europe.
Emerson will give a lecture in A+A 109 on Sep 29 at 7PM followed by a closing reception.
Ewing Gallery, 1715 Volunteer Blvd on the UT campus, Knoxville, TN 37996. Hours: MTWF: 10-5, Thursday 10-7:30, and Sundays 1-4. Information: 865-974-3200, www.ewing-gallery.utk.edu
Arts & Culture Alliance: Emporium Center Features Resident Artists
September 9, 2016 — September 30, 2016
Category: Exhibitions, visual art and Free event
The Arts & Culture Alliance is pleased to present recent works by the resident artists of the Emporium Center, on display at the Emporium Center through September 30, 2016. Artists included in the exhibition are Bobbie Crews, Connie Gaertner, Judi Gaston, Diana Kilburn, Bob Leggett, Fritz Massaquoi, Pam Radford, W. James Taylor, Clay Thurston, and Sandy White.
Managed by the Arts & Culture Alliance, the Emporium Center provides space in which professionals and artists can work. The ten resident artists of the Emporium use their studios to create artwork and promote the principles of the Emporium, are present and working during the Emporium's public hours, and provide a cultural experience for its visitors and patrons. Represented in the exhibition are:
• Bobbie Crews, Suite 107 - Oil, watercolor, antique cars, portraits and figurative work, abstracts, seascapes, mixed media, courtroom sketch artist, caricature, design: www.bobbiecrews.com
• Connie Gaertner, Suite 109 - Oil, acrylic, watercolor: www.conniegaertner.com
• Judi Gaston, Suite 108 - Fiber, hand-woven garments: www.judigastonhandwoven.com
• Diana Kilburn, Suite 105 - Watercolor, painting
• Bob Leggett, Suite 101 - Watercolor, oil, pastel; fiction
• Fritz Massaquoi, Suite 111 - Fibers, painting
• Pam Radford, Suite 113 - Oil, watercolor
• W. James Taylor, Suite 102 - Painting: www.genevagalleries.com
• Clay Thurston, Suite 111 - Photography: www.claythurston.com
• Sandy White, Suite 113 - Oil, watercolor
For more information on the artists, please visit http://www.knoxalliance.com/category/studios/. Exhibition hours are Monday-Friday, 9:00 AM - 5:00 PM with additional hours on Tuesday, September 13, 6:30-9:30 PM and Sunday, September 25, 3:30-6:30 PM for jazz jams in the Black Box with Vance Thompson & Friends. For more information, please contact the Arts & Culture Alliance at (865) 523-7543, or visit the Web site at www.knoxalliance.com.
Wine and Canvas Knoxville: September events
September 9, 2016 — September 29, 2016
Category: Classes, workshops and Exhibitions, visual art
Fri, 9/9/2016, 7:00 - 10:00 PM - U.T. College of Veterinary Medicine **Give from the Heart with Art** Paint Your Pet at Mimi's Cafe - 10945 Parkside Drive, Knoxville, TN 37922 ($45)
Tue, 9/13/2016, 6:00 - 9:00 PM - The Stars Are Out at the Bijou at Blue Slip Wine Bar and Bistro - 300 W Depot Ave, Knoxville, TN 37902
Wed, 9/14/2016, 6:00 - 9:00 PM - Stadium at Hurricane Grill & Wings - 319 Lovell Rd, Knoxville, TN 37934
Tue, 9/20/2016, 6:00 - 9:00 PM - Joy Love Hope at Gibby's Dining & Drinks (inside Holiday Inn) - 9134 Executive Park Dr., Knoxville, TN 37923
Tue, 9/27/2016, 6:00 - 9:00 PM - Purple Meadow at Stir Fry Cafe - 7240 Kingston Pike, Knoxville, TN 37919
Thu, 9/29/2016, 6:00 - 9:00 PM - Smoky Mountain Sunset at Casual Pint - Farragut - 143 Brooklawn St, Farragut, TN 37934
$35 per session (unless otherwise noted). Wine & Canvas: Knoxville, TN, 865-356-9179, http://www.wineandcanvas.com/knoxville-tn.html
Tennessee Valley Fair 2016
September 9, 2016 — September 18, 2016
Category: Dance, movement, Exhibitions, visual art, Festivals, special events, Fine Crafts, History, heritage, Kids, family and Music
The 97th annual Tennessee Valley Fair is set to debut a variety of new and noteworthy attractions for East Tennesseans! From culinary arts to crafts, livestock shows to action sports, headline concerts and special events, there are thousands of ways to enjoy a little Homegrown Happiness at this year's Tennessee Valley Fair. To see a full list of attractions and activities, visit www.tnvalleyfair.org.
Concerts will include:
Friday, September 9 - Gary Allan* - Reserved Seats = $10.00-$30.00
Sunday, September 11 - Kane Brown - Reserved Seats = $15.00-$20.00
Monday, September 12 - Lauren Daigle - Reserved Seats = $7.00
Tuesday, September 13 - Chris Janson - Reserved Seats = $15.00
Wednesday, September 14 - LANco - Reserved Seats = FREE Fair Fan Appreciation concert (with paid fair admission)
Thursday, September 15 - Styx* - Reserved Seats = $10.00-$30.00
Friday, September 16 - Naughty By Nature - Reserved Seats = $10.00
Saturday, September 17 - Emily Ann Roberts - Reserved Seats: $5.00*
Sunday, September 18 - Diamond Rio - Reserved Seats = $15.00
*No free seats will be available for the Gary Allan or Styx concerts. Complimentary general admission seats will be available at all other concerts with paid fair admission. Tennessee Valley Fair: 865-215-1471 or tickets@tnvalleyfair.org
Museum of Appalachia: "Days of the Pioneer" Antique Show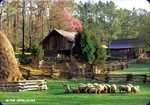 September 9, 2016 — September 10, 2016
Category: Festivals, special events and History, heritage
The Museum of Appalachia will celebrate its 5th annual "Days of the Pioneer" Antique Show. This two-day event features the finest selection of 18th and 19th century antiques from over 60 of the nation's preeminent dealers. Museum President Elaine Meyer says, "With the 65-acre Museum of Appalachia as a backdrop, attendees can tour the Museum and see thousands of early American artifacts in their natural setting, and then have the opportunity to purchase similar items from some of the best antique dealers in the country."
Held on the grounds of the Museum of Appalachia, the event also features mountain music, Revolutionary and Civil War encampments, and traditional craftsmen demonstrating pioneer skills. Guests will enjoy activities such as sawmilling, blacksmithing, sorghum making, spinning, weaving, and more. Admission to the Antique Show includes a tour of the Museum mountain farm and village, which contains some three-dozen historic log structures, exhibit halls filled with thousands of Appalachian artifacts, gardens, and free-range farm animals.
Museum of Appalachia, 2819 Andersonville Hwy., Clinton, TN 37716 (16 miles north of Knoxville at I-75, exit 122, then one mile east). Open every day except Thanksgiving and Christmas. Information: 865-494-7680, www.museumofappalachia.org
Pellissippi State: James Agee Conference for Literature and Arts
September 9, 2016 — September 10, 2016
Category: Free event and Literature, reading, writing
Pellissippi State Community College invites aspiring writers, scholars and fans of Appalachian literature to attend the inaugural James Agee Conference for Literature and Arts, Sept. 9-10.
The free conference will feature dozens of scholarly and creative presentations led by noted Appalachian authors and scholars, including Pellissippi State's own English assistant professor Charles Dodd White and writer-in-residence Ed Francisco. Leading a master class on creative nonfiction will be Karen McElmurray, the author of "Strange Birds in the Tree of Heaven," which won the Thomas and Lillie D. Chaffin Award for Appalachian Writing. A poetry master class will be led by Linda Parsons, poet, playwright and editor of "Now & Then" magazine. Finally, novelist Mark Powell will lead a fiction master class. Powell is author of "The Dark Corner" and "Prodigals."
A keynote presentation and book signing by Crystal Wilkinson, author of "Blackberries, Blackberries," "Water Street" and "The Birds of Opulence" will complete the two-day schedule. Wilkinson, a Kentucky native, is writer-in-residence at Berea College.
The James Agee Conference for Literature and Arts will be held on Pellissippi State's Hardin Valley Campus. To register for the free event, or for more information, visit www.pstcc.edu/ageeconference.
Event attendees will have time to network with other writers and creators, meet and mingle with the featured authors and speak to local publishing houses.
For more information about Pellissippi State, visit www.pstcc.edu or call 865-694-6400. To request accommodations for a disability at this event, contact the executive director of Equity and Compliance at 865-539-7401 or accommodations@pstcc.edu.
The Mill & Mine: Sylvan Esso
Category: Music
A collaboration between singer/songwriter Amelia Meath of the Appalachian indie folk trio Mountain Man and electronic producer Nick Sanborn, who performs under the moniker Made of Oak and plays bass with rootsy psych-rockers Megafaun, Sylvan Esso craft evocative, yet elusive electro folk-pop confections that encompass the best parts of both artists. Formed in 2013, a year after Sanborn presented Meath with a particularly affecting remix of the Meath-penned Mountain Man song "Play It Right," the duo released their Partisan Records-issued, eponymous debut-long player in early 2014.
The Mill & Mine, 227 W. Depot Avenue, Knoxville, TN 37917. Tickets/information: http://themillandmine.com/
Bijou Theatre: Ron Pope
Category: Music
WFIV I105 PRESENTS RON POPE
Ron Pope's newest album is a rollicking wave of ramshackle country, folk, rock and roll, and soul. It's the kind of album that might have you reaching for another shot of bourbon or have you hooting and hollering to its classic Americana hooks. The Georgia born, NYC bred artist takes the U.S. Cellular Stage this fall for a show you do not want to miss! Reserve your seat today!
Bijou Theatre, 803 S. Gay Street, Knoxville, TN 37902. Information/tickets: 865-522-0832, www.knoxbijou.com, www.ticketmaster.com
Knoxville Museum of Art: Alive After Five
September 9, 2016
6-8:30 PM
Category: Music
September 9 – John Myers Band
Alive After Five is a unique live music series that takes place in the smoke-free, casually elegant setting of the Ann and Steve Bailey Hall in the Knoxville Museum of Art. There is a live band on stage, seating at tables, two cash bars, food from area restaurants, free freshly popped popcorn, and free parking. Audience members can enjoy listening to music, dancing, and browsing the museum's art galleries. Admission is $15 for general and $10 for museum members and college students with ID. Ages 17 and under are admitted free.
Knoxville Museum of Art, 1050 World's Fair Park Dr, Knoxville, TN 37916. Hours: Tuesday-Saturday, 10AM-5PM, Sunday, 1-5PM. Information: 865-525-6101, www.knoxart.org