Calendar of Events
Friday, November 11, 2016
Knoxville Expo Center: The 2016 Christmas Fair
November 11, 2016 — November 13, 2016
Category: Festivals, special events and Fine Crafts
Save the date for the 2016 Christmas Fair at the Knoxville Expo Center, November 11-12-13. There will be a craft fair, arts, gifts and more! It's a Christmas shoppers paradise!
Friday, November 11, 2PM-8PM, Saturday, November 12, 10AM-8PM and Sunday, November 13, 12PM-5PM. Knoxville Expo Center, 5441 Clinton Highway (Merchants Drive exit of I 75).
Terra Madre: 7th Annual Holiday Sale
November 11, 2016 — November 12, 2016
Fri. 5:00-8:00 PM, Sat. 10:00 AM-4:00 PM
Category: Fine Crafts
Terra Madre Women in Clay, an eclectic group of female artists with diverse approaches to clay, invites you to their 7th Annual Holiday Show and Sale. These handmade works of art will be unique additions to the home and distinctive gifts for the season.
The Preview Sale is Friday, November 11, 5:00-8:00 PM and the sale continues on Saturday, November 12, 10:00 AM-4:00 PM at Bridgewater Place, 205 Bridgewater Rd., Knoxville, TN 37923 (just off I-40).
Knoxville Museum of Art: Alive After Five
November 11, 2016
6-8:30 PM
Category: Music
November 11 – Boys' Night Out
Alive After Five is a unique live music series that takes place in the smoke-free, casually elegant setting of the Ann and Steve Bailey Hall in the Knoxville Museum of Art. There is a live band on stage, seating at tables, two cash bars, food from area restaurants, free freshly popped popcorn, and free parking. Audience members can enjoy listening to music, dancing, and browsing the museum's art galleries. Admission is $15 for general and $10 for museum members and college students with ID. Ages 17 and under are admitted free.
Knoxville Museum of Art, 1050 World's Fair Park Dr, Knoxville, TN 37916. Hours: Tuesday-Saturday, 10AM-5PM, Sunday, 1-5PM. Information: 865-525-6101, www.knoxart.org
Tennessee Theatre: Kelsea Ballerini - The First Time Tour
November 11, 2016
8:00 PM
Category: Music
Knoxville native and up-and-coming country pop star Kelsea Ballerini is playing her first show on the Tennessee Theatre stage this fall!
At the Tennessee Theatre, 604 S. Gay Street, Knoxville, TN 37902. For information/tickets: 865-684-1200, www.tennesseetheatre.com
Mighty Mud: Raku Firing
Category: Festivals, special events and Fine Crafts
Fee: $30.00. All ages and experience levels are welcome to participate in this event. This is a fun family event (kids love the Raku process) Or it could be a great "date night". Plus, you will be taking home a hand-crafted piece of art to decorate your home that you helped create! Bring your own beverage or snack for the wait time in the middle while your pieces are firing. Please contact us with any questions you may have.
Mighty Mud, 1300 McCalla Avenue, Knoxville, TN 37915. Information: 865-595-1900, www.mightymudclay.com
UT School of Music: Maciej Grzybowski; piano

Category: Free event and Music
Maciej Grzybowski is an acclaimed Polish pianist and will be a guest of the Honorary Consul to Poland, Marek M. Pienkowski, M.D., Ph.D., in his first visit to the southern United States. Maciej will perform a solo piano recital including piano music from Bach to Lutoslawski, representing a selection of standard repertoire as well as works from outstanding contemporary Polish musicians.
Sandra G. Powell Recital Hall, Natalie L. Haslam Music Center
Unless otherwise noted, concerts are FREE and open to the public. The Natalie Haslam Music Center is located at 1741 Volunteer Blvd on the UT campus, and the Alumni Memorial Building is located at 1408 Middle Drive on the UT campus. *For individual or small group performances, please check the web site or call the day of the event for updates or cancellations: 865-974-5678, www.music.utk.edu/events
Scruffy City Orchestra Concert featuring Hallerin Hilton Hill
November 11, 2016
7:30 PM
Category: Music
Scruffy City Orchestra will offer free admission to all military veterans Friday, November 11 at 7:30pm at the First Baptist Church on Main Street in downtown Knoxville. The program "Veteran's Day Concert: A Musical Celebration in Honor of our Heroes" will feature local radio personality and Anything is Possible host Hallerin Hilton Hill performing the narration to Aaron Copland's "A Lincoln Portrait".
The Scruffy City Orchestra (SCO) was created by several area amateur musicians looking for a place to share their talents in Knoxville. The orchestra is comprised of over 60 amateur and professional musicians volunteering their time and talents to contribute to the rapidly-growing classical music scene. As SCO board president Janice Mitchell points out, "There are orchestras in communities surrounding Knoxville in which our members play, but many of us wanted to give back something to the community in which we live and work." The board quickly recruited two conductors who are equally passionate about providing Knoxville residents with a high-quality community orchestra, Ace Edewards and Matt Wilkinson.
The concert will also include performances of "Armed Forces Salute", "Ashokan Farewell" (from Ken Burns' Civil War) and other selections to honor our heroes. All veterans of the Armed Forces will receive complimentary admission to the performance with military identification.
Veteran's Day Concert will be held at First Baptist Church of Knoxville (510 W. Main Street, Knoxville, TN 37902) on Friday, November 11 at 7:30pm. Admission is $5 at the door. Debit and credit cards will be accepted. Additional information about the orchestra can be found at http://www.facebook.com/scruffycityorchestra.
Theatre Obsolete: The Devil + Tom Walker ~A Medicine Show~
Category: Theatre
The final performance of The Devil & Tom Walker for 2016! Theatre Obsolete brings Washington Irving's 1824 tale to life as Pritchard S Hemlock pushes his remedies and cures on the audience. The production involves music, songs and puppetry. Some parts may be considered too scary for some young children.
Gates open at 7:00 Show starts at 8:00! Admission $10. Ages 10 & Under Free but please be advised about possible scary content.
This show is even better when paired with any item from the Southern Soul BBQ food truck! Lucky for you they'll be on site! Bring your appetite! https://www.facebook.com/events/1782939731924386
At Ijams Nature Center, 2915 Island Home Ave, Knoxville, Tennessee 37920.
East Tennessee Historical Society: Free Admission for Veterans and Their Families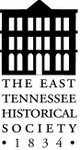 November 11, 2016
9:00AM-4:00PM
Category: Festivals, special events and History, heritage
The East Tennessee Historical Society invites all veterans, active duty military, and their families to visit the Museum of East Tennessee History as our guests on Veterans Day, November 11, from 9 a.m. - 4 p.m. "Tennesseans have a proud tradition of stepping to the fore in defense of our nation and earning the state the nickname, the 'Volunteer State,'" says ETHS Director Cherel Henderson. "We are pleased to honor the contributions of our military, past and present, by inviting them to visit the museum as our special guests on this day."
The signature exhibition Voices of the Land: The People of East Tennessee explores three centuries of life in our region. Visitors will find stories and artifacts from the Revolutionary War to the War of 1812, and the Civil War to World War I and World War II. The Museum of East Tennessee History is open to the public before and after the Veterans Day Parade, from 9 a.m. to 4 p.m.
The Museum of East Tennessee History is located at the East Tennessee History Center, 601 S. Gay Street, Knoxville. For more information please visit http://www.easttnhistory.org/
UT School of Music Opera Theatre: Monteverdi's Ulysses

November 10, 2016 — November 13, 2016
8 PM
Directed by James Marvel and conducted by Kevin Class.
11/10/2016 at 8:00 PM
11/11/2016 at 8:00 PM
11/13/2016 at 2:30 PM & 8:00 PM
Tickets: $20 for adults, $15 for senior citizens 60+, and $5 for students with a school ID and youth 18 and under For parking details, visit http://clarencebrowntheatre.com/plan-your-visit/directions-and-parking

At Carousel Theatre, next to Clarence Brown Theatre on UT Campus. Info: 865-974-5678, www.music.utk.edu/opera. Tickets: 865-974-5161
Bearden High School Theatre Department: Les Miserables
November 10, 2016 — November 13, 2016
Nov. 10-12, 7:30PM, Nov. 13, 2:30PM
Category: Theatre
Bearden High School Theatre Department presents the eight-time Tony award-winning musical masterpiece, Les Misérables, which tells Victor Hugo's tale of the struggle between justice and mercy in the unforgiving world set against the backdrop of 19th-century revolutionary France. The magnificent score features classic songs "I Dreamed a Dream," "On My Own," "Stars," "Bring Him Home," "Do You Hear the People Sing?," "One Day More," "Empty Chairs at Empty Tables," "Master of the House" and many more!
Performances are November 10-12 at 7:30 PM and November 13 at 2:30 PM.
Reserved Tickets: $15 ~ Available at Bearden High, noon - 2PM weekdays
General Admission: $12 Adults & $10 Students ~ Available at beardentheatre.com or at the door.
BEARDEN HIGH is located at 8352 Kingston Pike (behind Cheddar's restaurant)
Zoo Knoxville: Dollar Days with $1 Admission
November 10, 2016 — November 13, 2016
Category: Kids, family and Science, nature
Zoo Knoxville will be offering $1 admission with the donation of a non-perishable food item or pet food Nov. 10-13, 2016, during their Dollar Days event. During the Dollar Days event, general zoo admission tickets for ages four and up are $1 each and parking is free. To ensure a safe and pleasant experience for Dollar Days guests, a limited number of tickets are available for each day, and advance online purchase is required. Tickets can be purchased online at zooknoxville.org beginning at noon on Monday, Oct. 31, 2016.
Dollar Days attendees should also bring a non-perishable food item or bagged or canned dog or cat food donation in addition to each ticket to help other local non-profit organizations Mission of Hope, Young-Williams Animal Center, and Knox County Office on Aging's Knox PAWS program. Dollar Days tickets are valid only for the date printed on the ticket and no rain checks will be offered for this special event. Tickets will not be sold at the zoo's ticket window on the days of the event. Dollar Days will take place rain or shine. Limit six tickets per order.
Zoo Knoxville, 3500 Knoxville Zoo Drive, Knoxville, TN 37914. Open every day except Christmas. Information: 865-637-5331, www.zooknoxville.org