Calendar of Events
Tuesday, August 21, 2018
Knox Heritage: Purchasing a Historic Home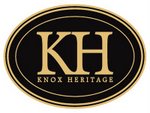 August 21, 2018
6:00-7:30pm
Category: Classes & workshops, Free event and History & heritage
Please join Knox Heritage on Tuesday, August 21st from 6:00pm until 7:30pm and learn about the process of purchasing a historic house.
The workshop will take place at Historic Westwood – 3425 Kingston Pike. Parking is next door at Laurel Church of Christ – 3457 Kingston Pike.
Free and open to the public. RSVP to hcook@knoxheritage.org
Jennifer Montgomery with Trotta Montgomery Real Estate will present information on purchasing an historic home.
Jennifer is a local real estate agent and broker for thirteen years, and offers a specialized perspective to downtown and around town residential and commercial customers. She brings buyers and sellers and landlord and tenants together through her knowledge and understanding of architectural style, history, real estate economics, and community within downtown and around town neighborhoods and retail districts of Knoxville.
Knox Heritage, at Historic Westwood, 3425 Kingston Pike, Knoxville, TN 37919. Information: 865-523-8008, www.knoxheritage.org
Pasión Flamenca: Flamenco Dance Classes
January 3, 2017 — December 31, 2018
Category: Classes & workshops, Dance and Kids & family
Spice up your dance routine with flamenco dance classes. Our routines will challenge your coordination and stamina and will help you acquire stage presence. Our classes are geared towards beginners and intermediate dancers. Feel free to come and try it out! Classes are ongoing and drop ins are welcome in the beginner class! Check the website for updates.
Beginner Adults - Tuesdays at 6:30 PM
Choreography Adults - Wednesdays at 6:30 PM
Beginner Children - Wednesdays at 5:00 PM (Registration required)
www.flamencowestknox.com
Pre-registration may be required. All classes are held at the Tennessee Conservatory for Fine Arts 8701 Unicorn Drive, Knoxville, TN 37922. Info: 865-202-0740, landronescu@tds.net, or www.flamencowestknox.com
Ijams Nature Center: Events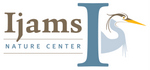 January 1, 2017 — December 31, 2018
Category: Classes & workshops, Festivals & special events, Free event, Kids & family and Science & nature
August 21, 2018 NATURE NUGGETS: Sticks and Stones
August 25, 2018 SPECIAL EVENT: 8th Annual Wonder of Hummingbirds Festival
August 25, 2018 POSTPONED (until Aug. 25) MOVIES UNDER THE STARS: The Dark Crystal
August 26, 2018 IJAMS' SUNDAY LOOK & LEARN: Let's go Jellyfishin'
August 29, 2018 SPECIAL FUNDRAISER: SoKno Taco + Ijams
September 01, 2018 FREE Guided Trail Walk
September 01, 2018 MOVIES UNDER THE STARS: Hook
September 08, 2018 Citizen Science: Mushroom Mania
September 09, 2018 SPECIAL FUNDRAISER: Ijams' 33rd Annual Symphony in the Park
More events at http://ijams.org/events/. Ijams Nature Center, 2915 Island Home Ave, Knoxville, TN 37920. Hours: Grounds and trails open during daylight hours. Call for Visitor Center hours. Information: 865-577-4717, www.ijams.org