Calendar of Events
Saturday, March 24, 2018
Historic Ramsey House: Vintage Baseball
Category: Free event, History & heritage and Kids & family
Join the fun while experiencing America's game as it was played in 1864. This free public event is enjoying its 4th season and Historic Ramsey House is proud to be a part of this historic reenactment. The players play by 1864 rules, wear period uniforms and our local Knoxville teams bear the names of actual teams that existed in Knoxville during that time. The Knoxville Holstons and Emmett's Machinists play other vintage league teams from around the state. The league has been in existence for 5 years and has grown from two teams to somewhere close to 15. Vintage Baseball starts on March 24th! Games start at Noon. Outside food, snacks and beverages prohibited. Please support Ramsey House concessions.
Historic Ramsey House, 2614 Thorngrove Pike, Knoxville, TN 37914. Information: 865-546-0745, www.ramseyhouse.org
Oak Ridge Civic Music Association: Oak Ridge Goes Broadway!
Category: Kids & family and Music
The Oak Ridge Chorus, conducted by Jaclyn Johnson, will present music from the Broadway stage on Saturday, March 24, 2018 at 7:30 PM at Oak Ridge Unitarian Universalist Church. Food and drink will complement the Broadway Mix & Mingle during the intermissions and silent auction.
"Our Principal Lead Singers and other chorus members will be featured soloists in several selections," says Oak Ridge Chorus conductor Jaclyn Johnson. "I am delighted to showcase these talented artists -- who happen to be local -- in this performance of Oak Ridge Goes Broadway!"
The all-volunteer Oak Ridge Chorus performs regularly with the Oak Ridge Symphony and performs one chorus-only concert annually. In addition to the Broadway scores, the chorus will also perform song literature by John Farmer, Anton Bruckner, Sergei Rachmaninoff and Gabriel Fauré to open the concert. Students under the direction of Jaclyn Johnson at the University of Tennessee, Knoxville, will perform various selections within the concert.
Audience members are sure to be enthralled by Jaclyn Johnson's programming of Broadway favorites celebrating the human experience. Familiar tunes by George Gershwin, Andrew Lloyd Webber and famed duo Richard Rogers & Oscar Hammerstein II top the list of standards. Songs from The Addams Family, Finding Neverland, Little Women and Beautiful showcase popular 21st century musicals.
Jaclyn Johnson and the Oak Ridge Chorus also won't miss the opportunity to celebrate the centennial birthdate of Leonard Bernstein with rousing music from West Side Story.
Broadway Mix & Mingle during the two intermissions gives concert-goers the opportunity to meet like-minded music lovers and bid on a variety of auction items to benefit the programming of the Oak Ridge Civic Music Association, which also includes the Oak Ridge Symphony Orchestra and the Oak Ridge Chamber Music Series.
The Oak Ridge Civic Music Association is a proud participant in the Penny4Arts program. All students 18 & under may attend any Oak Ridge Symphony Orchestra, Chorus, or Chamber Music concert for free during the 2017-2018 season. General admission for Oak Ridge Goes Broadway! is $15. A discounted young adult ticket (ages 19-29) is available for $5. Tickets are available for online purchase at www.ORCMA.org or by calling (865) 483-5569.
At Oak Ridge Unitarian Universalist Church. Information/tickets: (865) 483-5569, lisa@orcma.org, www.orcma.org
UT Gardens: Wild Bird Eggstravaganza
March 24, 2018
10 AM - 2 PM
Category: Festivals & special events and Kids & family
Cost: $8 per child
Come learn about wild birds, the vegetarian side of their diet, and how to feed your favorite wild birds with their favorite foods and flowers! Families will learn how to attract birds to their home garden and create natural spring-inspired crafts. All kids will leave with a bird feeder, a seed dispersal craft to attract wild birds, and a young seedling that can grow to attract and feed birds in your garden!
Bring your Easter Basket and a camera! Kids will have an opportunity to hunt for some of the 3,000 eggs that will be hidden in the Gardens. Children will also get a chance to win a prize or two. We ask that kids limit themselves to finding 10 eggs so that everyone has a fair chance to hunt. Come dressed in your best and get your picture taken with the Easter Bunny.
In partnership with the Food Allergy Community of East Tennessee (FACET), our annual Wild Bird Eggstravaganza is food-free. This is a family friendly event and is intended for children ages 12 and under. https://secure.touchnet.com/C21610_ustores/web/classic/product_detail.jsp?PRODUCTID=765
UT Gardens, Chapman Drive, Knoxville, TN 37996. Information: 865-974-7151, http://utgardens.tennessee.edu
Appalachian Ballet Company: All About the Animals
March 23, 2018 — March 24, 2018
Category: Dance and Kids & family
Beginning with excerpts from the ballet, Swan Lake, composed by Pyotr Ilyich Tchaikovsky, followed by a comedy entitled At The Zoo. Carnival of the Animals composed in 1886 by Camille Saint-Saëns will be presented with new choreography by Director, Amy Morton Vaughn. Saint-Saëns regarded this work as a piece of fun! Act one will conclude with The Incredible Petes - a short dance work about funny zoo animals. After a 20 minute intermission, the show will conclude with Peter and the Wolf, a "symphonic fairy tale for children," a musical composition written by Sergei Prokofiev in 1936. The narrator tells a children's story, while the orchestra illustrates it and the Appalachian Ballet Company dances. (The production will run approximately one and a half hours and highly recommended for children and families).
A compilation of several ballet comedies and classics on Saturday March 24th at 2 pm at the Clayton Center for the Arts. Tickets will be available at www.claytonartscenter.com by calling the Clayton Center for the Arts at 865-981-8590. Student tickets are half price.
A public school matinee will also be presented on Friday March 23rd at ten am. For reservations and more information visit www.appalachianballet.com.
At Clayton Center for Arts, 502 E Lamar Alexander Pkwy, Maryville, TN 37804. For more information Appalachian Ballet Company: 865-982-8463.
Dragon Lights Festival
March 16, 2018 — April 22, 2018
Category: Festivals & special events, History & heritage and Kids & family
Dragon Lights, Knoxville's first-ever Chinese lantern festival, will take place at Chilhowee Park and Exposition Center and will be open every night from 5:30pm until 10:00pm.
Featuring over 40 larger-than-life lantern displays, Dragon Lights is the largest Chinese lantern festival in the Eastern Unites States. Thousands of sculptural and light components make this event a true visual treat. Dozens of Chinese artisans travel the world to keep this century-old tradition alive, and they will be constructing the displays on site at Chilhowee as the festival draws near. Dragon Lights also will feature performances by Chinese acrobats and Chinese folk art demonstrations, as well as children's activities.
Don't miss this unique experience. Tickets ($16 per adult, or $10 for children) are on sale now. Call Ticketmaster at 1-800-745-3000 or stop by the Civic Coliseum Box Office. (Group tickets for 15 or more are only available at the Coliseum Box Office, 865-215-8999.) http://www.chilhoweepark.org/dragon-lights-festival/
Knoxville Theatre Club: The Story Story
March 8, 2018 — March 24, 2018
Category: Kids & family and Theatre
The Story Story, a new original offering from local duo Sara Gaddis and JP Schuffman, is an exciting twist on the classic hero's tale. In the tradition of the fully realized fantasy universes such as The Dark Crystal and Alice in Wonderland, a group of travelling performers weave the tapestry of Uri of the Sash, a village healer turned hero when a cave-dwelling creature called Lescau the Dusk Walker curses her village and sends her on a quest to find the origin of all human stories. On her journey she encounters a host of amazing creatures and characters, faces untold danger, and must to rely on her willpower, wits, and a bit of magic to save her friends from a terrible fate.

The Knoxville Theatre Club ensemble consists of six local performers familiar to regular viewers of Knoxville theater, portraying every role from eccentric tinkers and talking dogs to nightmarish monsters and a three-headed librarian. This world premiere production combines reverence for traditional storytelling with fantastic puppetry, fast-paced humor, a unique mythology, and exhilarating up-close stagecraft.

The Story Story stars Raine Palmer, Debi Wetherington, Sara Gaddis, Caleb Burnham, Chad Wood, and JP Schuffman. The show's co-creators Gaddis and Schuffman have been producing original work together in NYC, Nashville, and Knoxville since 2010. In 2017, they founded Knoxville Theatre Club (www.knoxvilletheatreclub.org) which has hosted workshops and local community events such as The Pop-Up Theatre Project, Drama & Drinks, The Crow Flies Scriptworks, and the Knoxville Theatre Slam.

The Story Story runs March 8-10, 16-17, & 23-24 at Modern Studio, 109 W Anderson Ave, Knoxville, 37917. The show is suitable for all ages, and tickets are available at the door or in advance via the website, www.knoxvilletheatreclub.org/tickets.
The Muse Knoxville: Science Connections Saturdays
January 1, 2016 — December 31, 2018
11:30am - 1:30pm
Category: Kids & family and Science & nature
11:30am-1:30pm Every Saturday - Explore a different topic every month with hands-on activities led by local experts or our educators! Planned activities subject to change. FREE with admission!
March Theme: Brain Awareness with UT Psychology Department
March 3rd: What is the Brain and What Does it Do?
March 10th: Fun with the Senses
March 17th: The Brain and Music
March 24th: Special Mooreland Heights Student Presentation
March 31st: Exercise, Sports, and the Brain
The Muse Knoxville, 516 N. Beaman Street, Knoxville, TN 37914. Information: 865-594-1494, www.themuseknoxville.org
The Muse Knoxville: Tech Time
January 1, 2016 — December 31, 2018
Category: Kids & family and Science & nature
2:00pm-4:00pm Every Saturday and 3:00pm-4:00pm Every Sunday
*Please note that we will be closed March 25th for a private event.
Tech Time is a special activity that explores tech and coding featuring robots, circuits, and more! The featured activity for March is coding basics with Sphero robots!
Planned activities are subject to change. The Muse Knoxville, 516 N. Beaman Street, Knoxville, TN 37914. Information: 865-594-1494, www.themuseknoxville.org
Ijams Nature Center: Events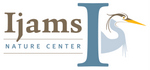 January 1, 2015 — December 31, 2018
Category: Classes & workshops, Festivals & special events, Free event, Kids & family and Science & nature
March 09, 2018 TASTE OF NATURE: Brews and Barred Owls- SOLD OUT
March 10, 2018 BIRDS AND BISCUITS: Birds of Prey
March 10, 2018 NATURE AT NIGHT: Owl Prowl
March 11, 2018 FAMILY ADVENTURE SUNDAYS: Spring Salamander Search
March 12, 2018 - March 16, 2018 IJAMS Spring Break Camp
March 16, 2018 NATURE AT NIGHT: Sunset Stroll
March 17, 2018 BIRD-ABOUTS: Birds of Prey at Seven Islands State Birding Park
March 17, 2018 IJAMS WILD FAMILIES: Wagging Walk
March 18, 2018 SERENITY SEEKERS: Sahaja Yoga Meditation Workshop
March 18, 2018 SCIENCE CAFÉ: Brown-headed Cowbirds
March 24, 2018 NATURE NUGGETS: Magical Muddiness
March 24, 2018 SERENITY SEEKERS: Sahaja Yoga Meditation Workshop
March 24, 2018 IJAMS WILD FAMILIES: Family Frog Hike
More events at http://ijams.org/events/. Ijams Nature Center, 2915 Island Home Ave, Knoxville, TN 37920. Hours: Grounds and trails open during daylight hours. Call for Visitor Center hours. Information: 865-577-4717, www.ijams.org