Calendar of Events
Saturday, December 14, 2019
The Nativity Pageant of Knoxville
December 14, 2019 — December 16, 2019
Category: Festivals & special events, Free event and Kids & family
Saturday, December 14th at 3:00 pm
Sunday, December 15th at 3:00 pm
Monday, December 16th at 7 pm
At Knoxville Civic Coliseum
The one-hour performance starts in darkness. Please be sure to arrive early to avoid having to find seats in the dark. Children are welcome, all performances are family-friendly. Because it is free to everyone, there are no tickets and it is open seating.
For the Sunday and Monday performances, part of Section AA is reserved for the deaf and hearing impaired.
The Pageant is presented free of charge to all.
Walk-through metal detectors are now in place and operational at all entrances. Please allow extra time to enter the building. Be prepared to remove all items such as cell phones and keys from your pockets before passing through the metal detectors. We encourage you to bring only necessary items with you in order to reduce your time entering the building.
Knoxville Classical Guitar: Winter Benefit Concert
Category: Kids & family and Music
What a great evening this will be! You'll hear both young adult and adult guitar ensembles directed by Dr. Chris Lee. Several of Larry Long's students will be playing (and rumor has it that Larry might even perform). Andy LeGrand and his students will also perform. Plus MORE! Don't miss this concert.
General admission tickets are $10. A reception will follow the program.
Concerts take place at Episcopal Church of the Good Samaritan, 425 North Cedar Bluff, Knoxville. Knoxville Classical Guitar: 865-694-4108, www.knoxvilleguitar.org
Jefferson City: 8th Annual Homegrown Christmas
December 14, 2019
12:00-8:00PM
Category: Festivals & special events, Free event and Kids & family
Join your neighbors at Mossy Creek Station in the Historic Mossy Creek District for a festive day of holiday memory-making!
Saturday, December 14, 2019, 12:00-8:00 PM
Mossy Creek Station
711 East Main Street Jefferson City, TN, 37760
It's your indoor opportunity to "shop local" just in time for the holidays! Join dozens of our favorite East Tennessee artists and artisans, small business owners, food trucks, and the Jolly Ol' Elf himself in one convenient location for the ultimate holiday shopping experience. OPEN DURING THE PARADE FOR YOU DIE-HARD SHOPPERS!
Ground floor of The Vault is handicap accessible. Restrooms onsite.
Also BEFORE the parade . . .
LIVE ENTERTAINMENT
GIVEAWAYS
FOOD
FAMILY-FRIENDLY FUN
The parade begins at Mossy Creek Station at 6:00 PM and winds its way through the community. Parade floats and participants will *sparkle* with holiday lights and glow-in-the-dark designs. You won't want to miss it! Watch for sign-up info as the event gets closer!
This FREE event is hosted by Mossy Creek Foundation.
http://www.mossycreekfoundation.org/events/hometown-christmas-6x3dn
Tour de Lights Knoxville
Category: Festivals & special events and Kids & family
On Saturday, December 14th, 5:30pm, the community is invited to participate in the Tour De Lights presented by Visit Knoxville and Bike Walk Knoxville; a fun, free, family friendly bike ride through downtown and North Knoxville. Participants are encouraged to get in the holiday spirit by decorating themselves and their bikes, while trying to win coveted awards. The event engages neighborhoods and businesses, along with others who come out to view the festivities.
This year the event will take place on Saturday rather than Friday.
The event will have an earlier start time than in past years – 5:30pm, which organizers hope will encourage folks to support local restaurants by enjoying dinner and/or drinks downtown before or after the event.
The route is TBD and will be announced soon. It will start under the Jackson Ave. bridge and end in Market Square, which is different than past years.
East Tennessee Historical Society Holiday Open House
December 14, 2019
11:00AM-3:00PM
Category: Free event, History & heritage and Kids & family
Cookies and apple cider will warm the day at the East Tennessee Historical Society's Holiday Open House on Saturday, December 14, from 11 a.m.-3 p.m. Activities include lectures, shop discounts, storytelling, dulcimer performances, craft demonstrations and the sale of handmade items, free ornament and craft making for the kids, and holiday refreshments. There will also be free admission to the Museum of East Tennessee History and special exhibits, including the beautifully hand-carved crèche (above right) made in Germany and brought to East Tennessee by the immigrant Fickey family in 1883.

Holiday Open House events are free and open to the public.
ETHS members receive 15% discount on shop purchases during December.
East Tennessee Historical Society, 601 S. Gay Street, Knoxville, TN 37902. Museum hours: M-F 9-4, Sa 10-4, Su 1-5. Information: 865-215-8824, www.easttnhistory.org
UT Gardens: 1st Annual Gingerbread House Making Party
December 14, 2019
1:00-3:00PM
Category: Kids & family
What is your favorite holiday tradition? Baking cookies? Wrapping presents? How about starting a new one? Come join us for the 1st Annual Gingerbread House Making Party at the UT Gardens on December 14th! We will decorate gingerbread houses that each family will get to take home at the end of the program. Each group gets one gingerbread house to decorate, but you can purchase more. Be a part of a new Knoxville tradition by making gingerbread houses with us this year!
December 14, 2019, 1-3 p.m.
$40 per group of 4, $10 for an additional participant
Tickets at:
https://secure.touchnet.com/C21610_ustores/web/product_detail.jsp?PRODUCTID=1774&SINGLESTORE=true
UT Gardens, Chapman Drive, Knoxville, TN 37996. Information: 865-974-7151, http://utgardens.tennessee.edu
Oak Ridge Academy of Dance: Holiday Spectacular
Category: Dance and Kids & family
The Contemporary Dance Ensemble 'Holiday Spectacular' is a holiday performance filled with excitement, laughter, and emotion. Enjoy the passion of the season with dance numbers ranging from the graceful lyrical to the ever-popular upbeat HipHop. The antics of Santa, Rudolph, Frosty and the Grinch combined with the athleticism of the dancers are sure to please even the most humbug of audience members!! Come and join us for an evening of joy and delight. A must for your Holiday Season!
7:00 PM at Knoxville Civic Auditorium
https://www.knoxvillecoliseum.com/event/oak-ridge-academy-of-dance-contemporary-dance-ensemble-holiday-spectacular-2/
WDVX: Kidstuff Live with Knox County Jug Stompers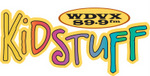 December 14, 2019
10-11 AM
Category: Free event, Kids & family and Music
The best way to give somebody a love and appreciation of their culture is to start 'em out when they're young. Hosted by Sean McCollough, Kidstuff on WDVX is a show full of great music that kids and kids at heart will love.
Tune in or join us. 89.9 | 102.9 | 93.9 | wdvx.com
Knox County Jug Stompers join us this morning for Kidstuff Live. Grab your adult & join the fun!
WDVX, 301 S. Gay Street, Knoxville, TN 37902. Information: 865-544-1029, www.wdvx.com
The WordPlayers: The Best Christmas Pageant Ever!
December 13, 2019 — December 15, 2019
Category: Comedy, Kids & family and Theatre
December 13, 7:30 p.m.
December 14 & 15, 2:30 p.m.
A Christmas Comedy for the Whole Family! The WordPlayers, in collaboration with The Arts at Pellissippi State, presents The Best Christmas Pageant Ever by Barbara Robinson. In this hilarious Christmas classic, a couple struggling to put on a church Christmas pageant is faced with casting the Herdman kids--probably the most inventively awful kids in history. You won't believe the mayhem - and the fun - when the Herdmans collide with the Christmas story head on!
Performances are at Clayton Performing Arts Center on the main campus of Pellissippi State Community College, 10915 Hardin Valley Rd., Knoxville, TN. Tickets are: $15/Adults, $12/Students(13+), $8/Children (12 and under). Tickets may be purchased at the door or online at pstcc.edu/arts/theatre or wordplayers.org. For more information, call 865-539-2490.
The Best Christmas Pageant Ever is part of the Arts at Pellissippi State, an ongoing opportunity for the community to enjoy cultural activities ranging from music and theatre to international celebrations, lectures, and the visual arts.
The WordPlayers is a 501(c)3 company of Christian theatre artists based in Knoxville. Support for The WordPlayers' 2019-2020 Season is provided by Care Around the Block (Silver Sponsor). The Best Christmas Pageant Ever Presenting Sponsor is Classical Conversations. Upcoming programming includes a Black History touring show in February. For more information, call (865) 539-2490, Email: wordplayers@comcast.net or visit: www.wordplayers.org
All theatre performances are in the Clayton Performing Arts Center. Purchase tickets at www.pstcc.edu/tickets.
Hardin Valley Campus of Pellissippi State: 10915 Hardin Valley Road, Knoxville, TN 37932.