Calendar of Events
Saturday, March 24, 2018
Historic Ramsey House: Vintage Baseball
Category: Free event, History & heritage and Kids & family
Join the fun while experiencing America's game as it was played in 1864. This free public event is enjoying its 4th season and Historic Ramsey House is proud to be a part of this historic reenactment. The players play by 1864 rules, wear period uniforms and our local Knoxville teams bear the names of actual teams that existed in Knoxville during that time. The Knoxville Holstons and Emmett's Machinists play other vintage league teams from around the state. The league has been in existence for 5 years and has grown from two teams to somewhere close to 15. Vintage Baseball starts on March 24th! Games start at Noon. Outside food, snacks and beverages prohibited. Please support Ramsey House concessions.
Historic Ramsey House, 2614 Thorngrove Pike, Knoxville, TN 37914. Information: 865-546-0745, www.ramseyhouse.org
Free Daffodil Show
Category: Free event and Science & nature
The daffodil show. Free to enter or view
To see the show, hours are 1-4 PM
To enter a flower, please arrive by 9 AM. There will be help IDing your flower and staging it.
At The First United Methodist Church, 804 Montvale Station Rd, Maryville. For more info contact Brian White at whitesnursery@comcast.net.
James White's Fort: Spring Clean Up Gardening Day
Category: Festivals & special events, Free event and Science & nature
Spring is quickly approaching and we are looking for volunteers to help clean out the planting beds at the Fort in preparation for a planting day in April. We will be weeding, separating overgrown perennials, and spreading mulch beginning at 10 AM, but volunteers are welcome to come help anytime during the day. We will need extra shovels and wheelbarrows if anyone wants to bring tools with them. However, we will be glad to have volunteers to help with or without tools!

James White's Fort, 205 E. Hill Ave, Knoxville, TN 37915. Information: 865-525-6514, www.jameswhitefort.org
Virtual Tour at Ayn Gharandal in Jordan
March 24, 2018
10 AM - 12 PM
Category: Festivals & special events and Free event
At Hodges Library on the UTK campus

Dr. Erin Darby, the UT faculty coordinator for ArabFest, is also the director of the archaeological team that has uncovered a 4th Century church in a Roman military fort at 'Ayn Gharandal' in southern Jordan.

This is a remarkable opportunity which we thought many of you would be interested in. For more information, contact Dr. Darby at edarby1@utk.edu , 865-974-2466 or 919-667-8182.
McClung Museum: Pick Your Poison: Intoxicating Pleasures and Medical Prescriptions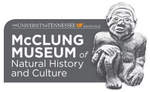 March 23, 2018 — August 19, 2018
Category: Exhibitions & visual art, Free event, History & heritage and Science & nature
Pick Your Poison examines how mind-altering drugs have been used throughout the history of America.
Featuring over forty medicines, advertisements, historic and popular culture documents and books, video footage, and paraphernalia, the exhibition explores why some drugs remain socially acceptable, while others are outlawed because of their toxic, and intoxicating, characteristics.
These classifications have shifted at different times in history because of social and historical factors, and will continue to change. The exhibition explores some of the factors that have shaped the changing definition of some of our most potent drugs––alcohol, tobacco, opium, cocaine, and marijuana––from medical miracle to social menace.
McClung Museum of Natural History and Culture, 1327 Circle Park Dr on the UT campus, Knoxville, TN 37996. Hours: Monday-Saturday, 9AM-5PM, Sunday, 1-5PM. Information: 865-974-2144, http://mcclungmuseum.utk.edu
Ewing Gallery: MFA Thesis Exhibitions
March 19, 2018 — March 26, 2018
Category: Exhibitions & visual art and Free event
JOIN US FRIDAY, MARCH 23, 5-8PM for a Closing Reception at the Ewing Gallery
Cassidy Frye: Pushing and Pulling Overworked Surfaces
Alex McKenzie: Again Again
Erica Mendoza: Privacy Settings
Ewing Gallery, 1715 Volunteer Blvd on the UT campus, Knoxville, TN 37996. Information: 865-974-3200, www.ewing-gallery.utk.edu
Fountain City Art Center: Southern Appalachian Nature Photography and the Knoxville Book Arts Guild

March 14, 2018 — April 5, 2018
Category: Exhibitions & visual art, Fine Crafts and Free event
"The Knoxville Book Arts Guild: and The Southern Appalachian Nature Photography"
Also showing: Watercolors by the students of Mary Baumgartner
Reception for both: March 16, 2018, 6:30 – 8:00 PM. Free and open to the public.
Exhibit viewing hours: Hours: Tu & Th 9-6, F 10-1, 3rd-4th Sa 9-1. Fountain City Art Center, 213 Hotel Ave, Knoxville, TN 37918. Information: 865-357-2787, www.fountaincityartcenter.com
Oak Ridge Art Center: Metamorphosis III: Recycle to Art
March 10, 2018 — April 28, 2018
Category: Exhibitions & visual art, Fine Crafts and Free event
The exhibition will open on March 10 from 7 to 9 pm with a gallery talk at 6:30
Featuring local artists whose work is composed of reused or re-imagined materials, ephemera, or found objects.
Oak Ridge Art Center, 201 Badger Avenue, Oak Ridge, TN 37830. Hours: Tu-F 9-5, Sa-M 1-4. Information: 865-482-1441, www.oakridgeartcenter.org
Tomato Head: Exhibition by Kimberly Pack
March 6, 2018 — April 2, 2018
Category: Exhibitions & visual art and Free event
Playwright Edward Albee famously decried the efforts of critics and scholars to identify too much "connective tissue" in his work. Albee said he didn't control characters – they act the way they act because that's who they are, and they do what they do because that's what they want to do. For Albee, writing, art if you will, isn't limited or necessarily driven by what happens to the creator of the work. Albee might have opined that in art, like life, the artist starts something, somewhere for reasons known or unknown, but once started that creation careens off in its own direction. Artist Kimberly Pack, whose exhibit currently hangs in our Market Square location, isn't exactly sure where the characters in her work came from, but she does know that they have taken up residence in her imagination where they seem to have heard and heeded a call to be fruitful and multiply.
A quick look at her collection of drawings (ink on watercolor paper) is enough to tempt an observer into wondering if these strange little people have some connection to the artist's life: Are they personal demons trying to get out? Are they unkind caricatures of unpleasant characters from her past? Are they born of some great sadness or a little touch of madness?
Kimberly Pack will be on view at the Market Square Tomato Head thru March 4th, 2018. She will exhibit at the West Knoxville Gallery Tomato Head from March 6th thru April 2nd, 2018.
Tomato Head, 12 Market Square (865-637-4067) and 7240 Kingston Pike, Suite 172 (865-584-1075), in Knoxville. http://thetomatohead.com
Ric Brooks: Big Ears Big Eyes – Big Ears photos from 2009-2017
March 5, 2018 — May 7, 2018
Category: Exhibitions & visual art and Free event
Love is in the air. And it's on our walls. It's hanging there, mostly in bold colors, as a clear statement that photographer Ric Brooks loves music makers almost as much as he loves their music. For years, Brooks has been the official unofficial photographer of Big Ears. And it's a role he loves. He's a straightforward guy, I suspect he wouldn't tell you any lies. So when he repeats that he isn't a professional photographer, you believe that he believes it. Yet when you look at his work, you'll recognize that he is a passionate shutterbug – which, in many ways, is exactly what you want for a festival that touches the very heart of passion.
His collection of work now hanging on our Market Square walls spans 2009 – 2017 and is mostly comprised of artists in action shots. Each one is a studied photo in its way. Brooks says, "I'm in the audience, listening, and I see a photograph that I want to take. Say, I see this look on the artist's face, and I know I want to photograph it. I'll have to take 3 or 4 just to get that expression. Lots of musicians will do certain things, make a move or something to get that high note; you know it – it's what people call the guitar face. But you can see that happening in the song so you know it's going to come back on the chorus or somewhere. I'm waiting for it. I know what photo I want."
The exhibit represents just a fraction of his search for the images he likes and an extensive association with musicians. Brooks and Big Ears founder Ashley Capps have a long and continuous friendship that dates back to Kindergarten. When Capps started doing concerts at the Laurel Theatre way back when, Brooks was there with a camera and, sometimes, catering too. When Capps opened Ella Guru's, Brooks was there, managing, taking tickets, and meeting, hearing and watching.
"Big Ears Big Eyes – Big Ears photos from 2009-2017", an exhibit of photographs by Ric Brooks will be on view at the downtown Tomato Head on Market Square from March 5th thru April 1st. The exhibit will then be on view at the West Knoxville Gallery Tomato Head from April 3rd thru May 7th.
Tomato Head, 12 Market Square (865-637-4067) and 7240 Kingston Pike, Suite 172 (865-584-1075), in Knoxville. http://thetomatohead.com
Ijams' Gallery Presents: Gayla D. Seale and Lori Paul
March 5, 2018 — April 1, 2018
Category: Exhibitions & visual art, Fine Crafts and Free event
Stop by for local art that will put a smile on your face! March's exhibit features Gayla D. Seale's bright watercolor paintings and Mtn. Girl Design's adorable pebble collages. Both capture the charm and magic of everyday life.
Ijams Nature Center, 2915 Island Home Ave, Knoxville, TN 37920. Hours: Grounds and trails open during daylight hours. Call for Visitor Center hours. Information: 865-577-4717, www.ijams.org
Art Market Gallery: Works by Pamela Salyer and Hugh Bailey
March 2, 2018 — April 1, 2018
Category: Exhibitions & visual art, Fine Crafts and Free event
Recent works by photographer Pamela Salyer and Hugh Bailey will be on display through the month of March at the Art Market Gallery. An opening reception for the featured artists with complimentary refreshments will begin at 5:30 p.m. on March 2 during Downtown Knoxville's monthly First Friday Art Walk.
Pamela Salyer: Nature inspires my artwork in so many ways, but I find myself continuously intrigued by trees. Whether the subject is a single tree, a group of trees, a knot of branches, or a mass of leaves, my paintings and collages are my attempts to describe and capture the ephemeral beauty that I find outdoors. The results are usually somewhere between direct representation and abstraction, transforming trees into pattern, color, light and texture. I use color and shape to try to communicate some of the mystery and beauty that I see in the shifting moods and landscapes of the natural world: nature can be lush or sparse, sinister or comforting. These aspects may be conveyed in different ways, i.e., through a beautiful color combination, a somewhat surreal image, or in a scene that's almost in focus but remains slightly out of reach. Regardless, I strive to create something that will hopefully draw the viewer in, and evoke a moment of connection with the natural world.
Hugh Bailey received a B.A. in fine arts from Berea College in Berea, KY in 1956 and a Masters of Fine Arts in ceramics and painting from Indiana University in Bloomington, Indiana in 1959. He has extensively taught extension courses for the University of Virginia from its Bristol division and filled in for his pottery teacher for one year at Berea College. Bailey worked as a graphic designer for the University of Tennessee beginning in 1960, and retiring in 2001. Bailey divides his time between painting and ceramics and has always been fascinated by animals and this certainly reflects in his art. When he first started doing craft shows he noticed that most of the work was utilitarian and thought that there might be an opportunity for more sculptural work. This has worked out. The first examples were small solid figures mounted on wood blocks, but they eventually developed into wheel thrown shapes assembled into one whole form. A woman at a pottery festival once asked him what his pieces were good for. He replied, "They are dust catchers with a 100% chance to catch dust."
Art Market Gallery, 422 S. Gay St, Knoxville, TN 37902. Hours: Tu-Th & Sa 11-6, Fri 11-9, Su 1-5. Information: 865-525-5265, www.artmarketgallery.net