Calendar of Events
Saturday, March 24, 2018
Michael Gamble and his Rhythm Serenaders - Orchestra
Category: Music
Debuting for the first time ever!
With the Rhythm Serenaders Orchestra, Michael Gamble takes the core principles of his small group leading (adherence to medium tempos, four-on-the-floor time feel, historically accurate transcriptions, a healthy respect for dynamics, and deep love of riffs) into a 13pc big band. This group will, in part, serve as a vehicle for the Heritage Sounds transcription project, so you can expect to hear generous helpings of Chick Webb and Jimmie Lunceford's music -- but also repertoire featured exclusively by this group, honoring some of the hardest swinging, but lesser known vintage orchestras such as the bands of Teddy Powell, Edgar Hayes, Al Cooper, Boots and his Buddies, and more. Bandleader Michael Gamble's nearly 20 years in the swing scene informs every aspect of the band's repertoire and taste. Michael Gamble and his Rhythm Serenaders pursue one mission in any setting: to share the joy and infectious energy of mid-20th century American Jazz!
One night tickets for locals are $20 ($35 for two) in advance - available for purchase in February.
Most of the details can be found on our website at: www.hardknoxlindyrox.com/music.html
Held at the Flynn Square Dance Center, 828 Tulip Ave, Knoxville, TN 37921.
Oak Ridge Civic Music Association: Oak Ridge Goes Broadway!
Category: Kids & family and Music
The Oak Ridge Chorus, conducted by Jaclyn Johnson, will present music from the Broadway stage on Saturday, March 24, 2018 at 7:30 PM at Oak Ridge Unitarian Universalist Church. Food and drink will complement the Broadway Mix & Mingle during the intermissions and silent auction.
"Our Principal Lead Singers and other chorus members will be featured soloists in several selections," says Oak Ridge Chorus conductor Jaclyn Johnson. "I am delighted to showcase these talented artists -- who happen to be local -- in this performance of Oak Ridge Goes Broadway!"
The all-volunteer Oak Ridge Chorus performs regularly with the Oak Ridge Symphony and performs one chorus-only concert annually. In addition to the Broadway scores, the chorus will also perform song literature by John Farmer, Anton Bruckner, Sergei Rachmaninoff and Gabriel Fauré to open the concert. Students under the direction of Jaclyn Johnson at the University of Tennessee, Knoxville, will perform various selections within the concert.
Audience members are sure to be enthralled by Jaclyn Johnson's programming of Broadway favorites celebrating the human experience. Familiar tunes by George Gershwin, Andrew Lloyd Webber and famed duo Richard Rogers & Oscar Hammerstein II top the list of standards. Songs from The Addams Family, Finding Neverland, Little Women and Beautiful showcase popular 21st century musicals.
Jaclyn Johnson and the Oak Ridge Chorus also won't miss the opportunity to celebrate the centennial birthdate of Leonard Bernstein with rousing music from West Side Story.
Broadway Mix & Mingle during the two intermissions gives concert-goers the opportunity to meet like-minded music lovers and bid on a variety of auction items to benefit the programming of the Oak Ridge Civic Music Association, which also includes the Oak Ridge Symphony Orchestra and the Oak Ridge Chamber Music Series.
The Oak Ridge Civic Music Association is a proud participant in the Penny4Arts program. All students 18 & under may attend any Oak Ridge Symphony Orchestra, Chorus, or Chamber Music concert for free during the 2017-2018 season. General admission for Oak Ridge Goes Broadway! is $15. A discounted young adult ticket (ages 19-29) is available for $5. Tickets are available for online purchase at www.ORCMA.org or by calling (865) 483-5569.
At Oak Ridge Unitarian Universalist Church. Information/tickets: (865) 483-5569, lisa@orcma.org, www.orcma.org
School of Hard Knox
March 23, 2018 — March 25, 2018
Category: Classes & workshops, Dance and Music
Hard Knox is returning for its 6th year to provide a place to learn, dance, throw down, and have fun with dancers from across the Midwest and Southeast. In the heart of the Tennessee Valley, we bring the regions together for a weekend of vintage jazz dances - including Lindy Hop, solo jazz, Balboa, and more!
​
This year will feature:
Leveled track Lindy Hop classes
A separate, one day, beginner focused track
Elective classes in various swing dances, including Balboa, solo dancing, and more
2 nights of live music, 2 late nights of DJed dancing, and a farewell party on early Sunday evening
Competitions where dancers from the Southeast and Midwest can throw down together to live and DJed music
And more!
Dance passes that grant full access to every evening with live and DJ music are $75.
http://www.hardknoxlindyrox.com/
The Big Ears Festival
March 22, 2018 — March 25, 2018
Category: Festivals & special events, Film and Music
An International Cultural Gathering - The Big Ears Festival is a dynamic, interactive experience that explores connections between musicians and artists, crossing all musical genres while interfacing with film, performance, and the visual arts.
For their seventh year, the festival includes performances by Medeski Martin & Wood, piano luminaries Jason Moran and Craig Taborn, drummer Milford Graves, free improv pioneer Evan Parker, a performance of Alice Coltrane's "ecstatic music," Nels Cline with the Knoxville Jazz Orchestra, downtown icon Arto Lindsay, Scandinavian avant-jazz trio the Thing, sax quartet Rova, trumpet radical Peter Evans, violinist Jenny Scheinman and recent McArthur Genius Grant recipient Tyshawn Sorey. Legendary saxophonist-composer Roscoe Mitchell, co-founder of the Art Ensemble of Chicago, will be performing in the trio configurations heard on his recent double-disc ECM release, Bells for the South Side.
See the complete line-up and buy tickets: http://bigearsfestival.com
The Troubadour Roadhouse and Performance Hall
February 20, 2018 — December 31, 2018
Category: Music
We have a full event calendar that grows by the day!
Monday - Singer/songwriter night (open sign-up)
Tuesday - Open mic night (open sign-up)
Wed through Sun - Various Americana/Folk artists from Knoxville and across the country
The Troubadour Roadhouse and Performance Hall located in Bearden, 4705 Old Kingston Pike, Knoxville, TN 37919
Information: 865-851-8650, www.troubadourroadhouse.com
www.facebook.com/troubadourroadhouse
WDVX: Blue Plate Special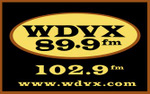 March 6, 2017 — December 31, 2018
Category: Free event and Music
Just like at your favorite meat n' three, the WDVX Blue Plate Special® is served up piping hot. This fresh and free daily helping of live music during the lunchtime hour that features performers from all over the world and right here in Knoxville has put WDVX on the map as East Tennessee's Own community supported radio.
The WDVX Blue Plate Special® is a live performance radio show held at noon, with your host Red Hickey Monday through Friday and Doug Lauderdale on Saturday, at the WDVX studio inside the Knoxville Visitor Center. It's always free to join in so please don't be shy. Make yourself at home as part of the WDVX family. From blues to bluegrass, country to Celtic, folk to funk, rockabilly to hillbilly, local to international, it all part of the live music experience on the WDVX Blue Plate Special. You're welcome to bring your lunch.
Previous performing artists include Bela Fleck and the Flecktones, The Avett Brothers, Old Crowe Medicine Show, Doyle Lawson and Quicksilver, Ricky Skaggs and Kentucky Thunder, Jim Lauderdale, Marty Stuart, Nickel Creek, Red Stick Ramblers, Rodney Crowell, String Cheese Incident, The Del McCoury Band, Tim O'Brien, Yonder Mountain String Band, David Grisman, Claire Lynch Band, Brett Dennen, Tommy Emmanuel, Uncle Earl, The Infamous Stringdusters, the Jerry Douglas Band, Joan Osborne, John Oats, Mary Gauthier, Darrell Scott, and many many more! There's plenty of great music to go around! http://wdvx.com/program/blue-plate-special/
Free 2-hour visitor parking located next door to the Knoxville Visitor Center. One Vision Plaza, 301 S. Gay Street, Knoxville, TN 37902. Info: 865-544-1029, http://www.wdvx.com