Calendar of Events
Saturday, December 14, 2019
Knoxville Classical Guitar: Winter Benefit Concert
Category: Kids & family and Music
What a great evening this will be! You'll hear both young adult and adult guitar ensembles directed by Dr. Chris Lee. Several of Larry Long's students will be playing (and rumor has it that Larry might even perform). Andy LeGrand and his students will also perform. Plus MORE! Don't miss this concert.
General admission tickets are $10. A reception will follow the program.
Concerts take place at Episcopal Church of the Good Samaritan, 425 North Cedar Bluff, Knoxville. Knoxville Classical Guitar: 865-694-4108, www.knoxvilleguitar.org
Knoxville Gay Men's Chorus: Holiday Concert: Naughty or Nice
December 14, 2019
3:00 pm or 7:30 pm
Category: Music
The season continues in December with "Naughty or Nice?" as we journey through traditional songs of the holiday season with a few unexpected twists along the way. KGMC's very own Marge Williams will be back to guide us and continue her quest to find those tasty holiday cakes!
At the Bijou Theatre, 803 S. Gay Street, Knoxville, TN 37902. Knoxville Gay Men's Chorus: (865) 255-5623, www.knoxgmc.org
Cathedral Concert Series: ChoRuss Vocal Ensemble from St. Petersburg, Russia
Category: Free event and Music
Russian Orthodox & Folk Songs
ChoRuss Vocal Ensemble, from St. Petersburg-Russia, is pleased to present a concert dedicated to sacred a-cappella music used in the Russian Orthodox Church and Russian Folk Songs. Featuring the music of popular Russian composers such as Rachmaninoff, Bortniansky, Tchaikovsky, and Chesnokov, ChoRuss tours extensively in Russia as well as in Europe: in Germany, France, Switzerland and The United Kingdom.
Admission is Free: Seating is Limited, Tickets are available at the Paraclete Books and Gifts Store (located on the Cathedral campus) 865.588-0338, or at the door (doors open 1 hour before concert) Please Respect our Sacred Space: No Food/Drink/Gum
8:00 PM – 9:30 PM EST
The Cathedral of the Most Sacred Heart of Jesus, 711 South Northshore Drive, Knoxville, TN 37919
The Cathedral Concert Series is dedicated to providing the community with free low-cost opportunities to experience local, regional, national, and international sacred and classical music ensembles in the effort to support the Arts and foster appreciation for Sacred Music in East Tennessee. https://shcathedral.org/cathedral-concert-series/
WDVX: Kidstuff Live with Knox County Jug Stompers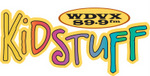 December 14, 2019
10-11 AM
Category: Free event, Kids & family and Music
The best way to give somebody a love and appreciation of their culture is to start 'em out when they're young. Hosted by Sean McCollough, Kidstuff on WDVX is a show full of great music that kids and kids at heart will love.
Tune in or join us. 89.9 | 102.9 | 93.9 | wdvx.com
Knox County Jug Stompers join us this morning for Kidstuff Live. Grab your adult & join the fun!
WDVX, 301 S. Gay Street, Knoxville, TN 37902. Information: 865-544-1029, www.wdvx.com
Circle Modern Dance: Modern Dance Primitive Light 2019
December 12, 2019 — December 14, 2019
Category: Dance, Kids & family and Music
Circle Modern Dance continues its annual holiday tradition of Modern Dance Primitive Light, a Winter Solstice celebration of the arts December 12-14 at the historic Laurel Theater.

Modern Dance Primitive Light features performance art by area choreographers, dancers, and musicians. Each performance showcases live music, directed and scored by David King, performed by King and other local musicians. Featured choreography includes the work of two of Circle Modern Dance's original founders, Claire Barrett and Kimberly Matibag. Also included are works from guest artists Intersect Dance Theatre and Momentum Dance Lab.
"Modern Dance Primitive Light has been a favorite holiday tradition of my family since we moved to Knoxville five years ago" said Lydia Alford, co-director of the production. "Each year is special, but this year's performance has so much artistic variety, there is truly something for everyone to connect with and enjoy!"
Performances will take place Thursday, December 12 at 8:00 PM; Friday, December 13 at 7:00 PM & 9:00 PM; and Saturday, December 14 at 7:00 PM & 9:00 PM at the historic Laurel Theater (1538 Laurel Avenue). Tickets are $10 for students/seniors and $15 for general admission seats. Tickets can be purchased through Eventbrite and may also be purchased at the door. Penny4Arts tickets must be purchased at the door. Info: Lydia Alford, 865-309-5309, circlemoderndance@gmail.com, or http://www.circlemoderndance.com/upcoming-performances/
River & Rail Theatre Co: The Unusual Tale of Mary & Joseph's Baby
December 11, 2019 — December 22, 2019
Celebrating our first season in the new "Old City Performing Arts Center" in downtown Knoxville's Old City! Our 2019-2020 inaugural season will include three productions: The Unusual Tale of Mary & Joseph's Baby [December 11-22, 2019], Constellations [March 4-15, 2020], and Sweat [April 22-May 3, 2020].
THE UNUSUAL TALE OF MARY & JOSEPH'S BABY: AN ORIGINAL FOLK MUSICAL - DECEMBER 11-15 AND 18-22
Written by Tennessee-based award winning recording artist Don Chaffer and NYC-based playwright Chris Cragin-Day.
The Unusual Tale of Mary & Joseph's Baby dares to take the classic story at its word. There really is a pregnant virgin. There are shepherds, angels, foreign dignitaries (a.k.a. wise men), a ratty extra room/stable at an inn, and a maniacal, bloodthirsty dictator whose menacing shadow hangs over everything. And obviously, it's a comedy. Seriously it is. With a racially diverse cast, a exciting new set, and an emphasis on simple storytelling, The Unusual Tale of Mary & Joseph's Baby surprises virgin-believing and non-virgin-believing audiences alike, engaging this oft-told story with a sincerity and humanity that bursts with imagination and wonder. The Unusual Tale of Mary & Joseph's Baby received its first production at the New York City International Fringe Festival under the direction of River & Rail Co-Founder Amelia Peterson**.
Old City Performing Arts Center, 111 State St. Knoxville, TN 37902
https://www.riverandrailtheatre.com/
https://www.indiegogo.com/projects/buy-tickets-launch-a-season-river-rail-theatre#/
Appalachian Ballet Company: The Nutcracker
December 7, 2019 — December 14, 2019
Category: Dance, Kids & family and Music
The Appalachian Ballet Company will present the annual holiday tradition - The Nutcracker in their 48th anniversary season. The production features live music by the Knoxville Symphony Orchestra.
Two weekends, Two venues!
WHEN: Saturday, December 7th - 7:30 pm & Sunday, December 8th - 3 pm
WHERE : Knoxville Civic Auditorium, Knoxville, TN
WHEN: Friday, December 13th - 7:30 pm & Saturday December 14th - 3 pm
WHERE: Clayton Center for the Arts, Maryville, TN

Dancing the role of the Nutcracker Prince for the Knoxville shows will be Dance Theatre of Harlem dancer, Da'Von Doane (dancetheatreofharlem.com). This well-known guest artist will be partnering ballerina Kylie Morton Berry, the Sugarplum Fairy, formerly with North Carolina Dance Theatre. The 13th and 14th of December, Berry will be partnered by Connor Walsh, principal dancer with Houston Ballet. Mr. Walsh has been the principal dancer for Houston Ballet since 2007. (houstonballet.org).
This year's production will include several new pieces of choreography and feature guests artists Alex Gonzaga and Laura Morton from Terminus Modern Ballet Theatre based in Atlanta as the Snow King and Snow Queen. James La Russa of Staibdance in Atlanta will dance the role of Herr Drosselmeyer bringing an air of magic and mystery.

For over 100 years, this classic story has proven to be a favorite, enchanting audiences of all ages. Come see the magic with lavish scenery, over 215 costumes, dancing soldiers, swirling snow-flakes and the Sugar Plum Fairy at the Knoxville Civic Auditorium or The Clayton Center for the Arts – the first and second weekend of December.
For more information: 865-982-8463, www.appalachianballet.com
Clarence Brown Theatre: A Christmas Carol
November 27, 2019 — December 21, 2019
Category: Kids & family, Music and Theatre
by Charles Dickens
Adapted by Edward Morgan and Joseph Hanreddy
Music by John Tanner
CBT Mainstage
A Knoxville tradition! It wouldn't be Christmas without A Christmas Carol. Follow Ebenezer Scrooge on a magical journey in this celebration of generosity, compassion and personal transformation.
Clarence Brown Theatre, 1714 Andy Holt Ave on the UT campus, Knoxville, TN 37996. For information: 865-974-5161, www.clarencebrowntheatre.com. For tickets: 865-974-5161, 865-656-4444, www.knoxvilletickets.com
Union Ave Books: Upcoming Events
January 1, 2018 — December 31, 2019
Category: Free event, Literature & readings and Music
Upcoming events:
For more information on all our events, visit our website. Free and open to the public. UNION AVE BOOKS, 517 Union Avenue, Knoxville, TN 37902. Information: 865-951-2180, www.unionavebooks.com
WDVX: Blue Plate Special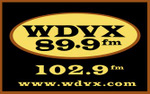 March 6, 2017 — December 31, 2019
Category: Free event and Music
Just like at your favorite meat n' three, the WDVX Blue Plate Special® is served up piping hot. This fresh and free daily helping of live music during the lunchtime hour that features performers from all over the world and right here in Knoxville has put WDVX on the map as East Tennessee's Own community supported radio.
The WDVX Blue Plate Special® is a live performance radio show held at noon, with your host Red Hickey Monday through Friday and Doug Lauderdale on Saturday, at the WDVX studio inside the Knoxville Visitor Center. It's always free to join in so please don't be shy. Make yourself at home as part of the WDVX family. From blues to bluegrass, country to Celtic, folk to funk, rockabilly to hillbilly, local to international, it all part of the live music experience on the WDVX Blue Plate Special. You're welcome to bring your lunch.
Previous performing artists include Bela Fleck and the Flecktones, The Avett Brothers, Old Crowe Medicine Show, Doyle Lawson and Quicksilver, Ricky Skaggs and Kentucky Thunder, Jim Lauderdale, Marty Stuart, Nickel Creek, Red Stick Ramblers, Rodney Crowell, String Cheese Incident, The Del McCoury Band, Tim O'Brien, Yonder Mountain String Band, David Grisman, Claire Lynch Band, Brett Dennen, Tommy Emmanuel, Uncle Earl, The Infamous Stringdusters, the Jerry Douglas Band, Joan Osborne, John Oats, Mary Gauthier, Darrell Scott, and many many more! There's plenty of great music to go around! http://wdvx.com/program/blue-plate-special/
Free 2-hour visitor parking located next door to the Knoxville Visitor Center. One Vision Plaza, 301 S. Gay Street, Knoxville, TN 37902. Info: 865-544-1029, http://www.wdvx.com