Calendar of Events
Thursday, February 21, 2019
Art Guild of Tellico Village: February Meeting with Mary Saylor
Category: Exhibitions & visual art and Free event
The Art Guild of Tellico Village will have the talented Local artist, Mary Saylor, as our featured speaker. She has a BA of Fine arts along with a minor in sculpture from Ohio University. Recently Mary has focused on paper mache and mixed media sculpture using recycled materials. Her art has a whimsical bent and her love of animals, especially dogs and cats; is usually the artists prime focus. Mary belongs to The Foothills Craft Guild and is a member of the Art Market Gallery of Knoxville. She also exhibits in regional shows and galleries. You can find out more about Mary on her web site www.thecraftydonkey.com
Time and Location: 9:30am to 12:30pm – Top floor of the Tellico Village Yacht Club.
Refreshments: Light refreshments and beverages will be served before the speaker presents.
https://www.tellicoartguild.org/
PechaKucha Night Knoxville Volume 30
Category: Exhibitions & visual art, Festivals & special events, Free event and Lectures
At the Mill & Mine, 227 W Depot Ave
Doors open | 6:30 Presentations | 7:20
Check out our website for up-to-date information: https://www.pechakucha.com/cities/knoxville/events/5c5ec36e2dd1713bcd0b191e
PRESENTERS:
Chris McAdoo - Artist, Graphic Designer, Best Behavior Creative Club in Knoxville, TN
Andrea Bailey Cox - Foundation Director in Knoxville
Kelsey Prater - Photographer, Self Employed in Knoxville
Joe Fox - CEO/Co-founder of Blühen Botanicals, Blühen Botanicals in Knoxville
Jen Patterson - CEO and Co-Founder of Non-Profit Farm, Century Harvest Farms Foundation in Greenback
David Johnson - IT Engineer, Oak Ridge National Laboratory in Knoxville
Samantha Lane - Time Management Guru, Origami Day in Knoxville
Missy Johnson
Lisa Flanary - Founder/Director The Knoxville Comunity Darkroom in Knoxville
// For our 30th milestone a legacy presenter, Chris McAdoo, will be on stage with no knowledge of the content. PECHA KUCHA FREESTYLE. Come support him and all our talented presenters!
// Tako Taco is open for dining before or after the event.
// Donations appreciated.
Selections from Circus Orbis, Curated by Beauvais Lyons
February 19, 2019 — March 9, 2019
Category: Exhibitions & visual art and Free event
Reception: Sunday February 24, 5–7 p.m.
Beauvais Lyons, Director of the Hokes Archives
Circus Orbis was a regional circus based in Jacksboro, Tennessee, that performed in the American South and Midwest in the early 20th century. Unlike better-known circuses of the day, Circus Orbis toured in only ten train cars, had a cast of thirty performers, and a small menagerie consisting of domestic animals and costumed performers dressed as various anthropomorphic creatures. The founder of the circus, Thaddeus Evergood, spent a year in Rome in 1908 where he was a street performer and found inspiration from the city's art and architecture. The design of Circus Orbis was informed by ancient Roman and Baroque art, as well as the trompe l'oeil frescos from the Villa Farnesina. This small exhibition presents a selection of graphic works used to promote the circus, some surviving printed ephemera, as well as a facsimile of one of the sideshow banners. Circus Orbis discontinued in 1929 when the "Splendorium," a tented "Show Palace," was destroyed in a fire. One of the best accounts of the circus may be found in Thaddeus Evergood's memoir, Popcorn & Peanuts, published in 1933.
At Gallery 103, Art and Architecture Building, University of Tennessee, Knoxville
https://art.utk.edu/beauvais-lyons-to-exhibit-selections-from-circus-orbis-in-gallery-103/
Tennessee Valley Unitarian Universalist Church: Exhibit by Kate and Roy McCullough
February 17, 2019 — April 10, 2019
Category: Exhibitions & visual art and Free event
Free and open to the public
Reception Friday, February 22, 6:00 to 7:30 pm. Artists' talks at 6:30 pm.
Kate McCullough
"There is so much freedom in being able to create," says Kate. "The world of painting is a magical place where the looking glass is only limited by my imagination. The goal for my art is to not only reach that deeper place, but to offer something to the viewer that could reach a place in them that has meaning as well."
Kate began painting in watercolor about 15 years ago, after a 35-year hiatus from art. Initially her studies at Villa Marie College and SUNY College at Buffalo included general design, art history and oil and acrylic painting. When she returned to painting, she decided to explore watercolor. She took courses with Marcia Goldenstein and Whitney Leland at UT, and then moved on to workshops at Arrowmont with Don Lake and Sue Archer; Kanuga with Linda Baker, Keiko Tanabe and Don Andrews; Cheap Joe's with Linda Kemp; three workshops with John Salminen and a couple with Paul Jackson. McCullough now teaches watercolor classes at the Fountain City Art Center and the Oak Ridge Art Center. She is the former president of the Knoxville Watercolor Society, a member of the Art Market Gallery in downtown Knoxville, a signature member of the Tennessee Watercolor Society and Vice President of the Art Guild of Tellico Village.

Roy McCullough
Roy says that painting is a process of discovery. When he and his wife, Kate, travel, they invariably bring cameras and open minds, and often jockey for position to capture their own version of the same scene. When they paint, they usually express the same subject in far different ways. Roy prefers somewhat earthy subjects to the purely picturesque. He is inspired by often-overlooked commercial illustrations from the advertising industry. These illustrators work under stressful deadlines, yet consistently produce outstanding, insightful and delightful work at the highest level. "When I find a subject that could make an interesting subject for a painting, I might conjure an untold background story," says Roy. "I look for unexpected situations that reveal something universal. Sometimes it could be interesting lighting, shapes or color. And when people are involved, I ask, 'What's going on? Does it suggest a narrative?' There is always a challenge involved in making a picture come to life. Sometimes I surprise myself and a painting works on multiple levels. When that happens, I feel I have succeeded."
Roy's love of art began in grade school and continued thorough his career in advertising. He studied art history in college and still enjoys museum- and gallery-hopping wherever he travels.
Tennessee Valley Unitarian Universalist Church, 2931 Kingston Pike, Knoxville, TN 37919. Gallery hours: M-Th 10-5, Su 10-1. Information: 865-523-4176, www.tvuuc.org
Knoxville Museum of Art: Lure of the Object: Art from the June & Rob Heller Collection
February 8, 2019 — April 21, 2019
Category: Exhibitions & visual art, Fine Crafts, Free event and Kids & family
This exhibition celebrates the uncommon aesthetic vision and philanthropic impulse of June and Rob Heller, who are among Knoxville's most active, adventurous, and generous art collectors.
The selection of more than 50 sculptures and paintings attests to the couple's journey as collectors over four decades. Lure of the Object pays tribute to the Heller's accomplishments as collectors, their significant role as KMA patrons, and the many key sculptures and paintings they have donated to the museum. Some of the featured objects have been gifted to the KMA, while others are promised gifts. International contemporary glass is a particular area of focus, and the exhibition features works by William Morris, Richard Jolley, Bertil Vallien, Oben Abright, Dante Marioni, Therman Statom, and Stephen Rolfe Powell. Complementing sculptural works are paintings by Jim Dine, Frank Stella, Christo, and Paul Jenkins.
Before settling in Knoxville, the Hellers moved frequently as dictated by career assignments in London, Geneva, Singapore, and other major cities around the world. In each location, they made a practice of exploring galleries, art fairs, museums, and auctions with a sense of openness and adventure. Increasingly, they discovered works of art they could not live without. They were not bound by any set medium, period, or theme, but rather acquired works that provoked a strong emotional response. As their collection grew, so did the challenge of transporting objects—many of them quite large—from home to home. Soon after moving to Knoxville, they became involved in the city's art scene. They patronized area artists, and became staunch supporters of the Knoxville Museum of Art. In particular, they became outspoken advocates for the KMA's efforts to build a collection of contemporary sculpture which glass is a primary material. They supported the museum by donating funds as well as works from their extensive collection of modern and contemporary art.
Knoxville Museum of Art, 1050 World's Fair Park Dr, Knoxville, TN 37916. Hours: Tuesday-Saturday, 10AM-5PM, Sunday, 1-5PM. Information: 865-525-6101, www.knoxart.org
Pellissippi State Community College: Matt Tullis
February 4, 2019 — February 22, 2019
Category: Exhibitions & visual art, Fine Crafts and Free event
A closing reception with the artist will be held 3-5 p.m. Feb. 22.

Silkscreen gig posters for bands, sculptures and birdhouses may seem like an eclectic mix of objects, but for artist Matt Tullis, it's all interrelated.
Pellissippi State Community College will display a variety of Tullis' work through Feb. 22 in the Bagwell Center for Media and Art Gallery on the Hardin Valley Campus, 10915 Hardin Valley Road.
The exhibit, the latest installment in The Arts at Pellissippi State, is free and open to the public. The Gallery has expanded its hours and is now open 9 a.m.-9 p.m. Monday through Friday.
Tullis, who teaches graphic design at Western Kentucky University, is also a sculptor and raconteur. He titled the show "Pollinate" in reference to how all facets of his work are interrelated and develop from cross-pollination, he said.
Hardin Valley Campus of Pellissippi State: 10915 Hardin Valley Road, Knoxville, TN 37932. Bagwell Center Gallery hours: M-F 9 AM - 9 PM. Information: 865-694-6405, www.pstcc.edu/arts
McClung Museum: Many Visions, Many Versions: Art from Indigenous Communities in India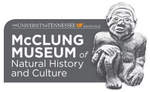 February 1, 2019 — May 19, 2019
Category: Exhibitions & visual art, Free event and History & heritage
Many Visions, Many Versions showcases works from four major indigenous artistic traditions in India: the Gond and Warli communities of central India, the Mithila region of Bihar, and the narrative scroll painters of West Bengal.
The exhibition features 47 exceptional paintings and drawings, selected from private collections in the United States and Europe, by 24 significant indigenous artists including Jangarh Singh Shyam, Jivya Soma Mashe, Sita Devi, and Swarna Chitrakar.
The exhibition explores the breadth of cultural traditions in India, revealing a dynamic aesthetic that remains deeply rooted in traditional culture, yet vitally responsive to issues of global concern. Rather than separating the art into sections distinguished by tribal and cultural affinities, the curators intentionally display the paintings thematically; accentuating the shared cultural features and contemporary concerns of these four communities that underlies the diversity of the artists' unique expressive forms, techniques, and styles. The exhibition is divided into four broad categories: Myth and Cosmology, Nature – real and imagined, Village Life, and Contemporary Explorations. For American audiences eager to know more about Indian art, Many Visions, Many Versions offers an opportunity for viewers of all ages to learn about life and culture in India through these remarkable artworks.
McClung Museum of Natural History and Culture, 1327 Circle Park Dr on the UT campus, Knoxville, TN 37996. Hours: Monday-Saturday, 9AM-5PM, Sunday, 1-5PM. Information: 865-974-2144, http://mcclungmuseum.utk.edu
HoLa Hora Latina: Exhibition by Scott Bennett
February 1, 2019 — March 29, 2019
Category: Exhibitions & visual art and Free event
Join the artist for two receptions! Friday, February 1, 5-9 PM and Friday, March 1, 5-9 PM
Scott Bennett - Watercolor Art and Crafts
Gallery hours: Mon-Fri 1-5 PM
HoLa Hora Latina, 100 S. Gay Street, Suite 112, Knoxville, TN 37902. Information: 865-335-3358, www.holahoralatina.org
Bad Water: Exhibition by Anna Buckner
February 1, 2019 — February 25, 2019
Category: Exhibitions & visual art and Free event
BAD WATER is an artist-run space in Knoxville, TN.
Hours: opening receptions & by appointment.
writetobadwater@gmail.com
@bad__water
Located at 320 E Churchwell Ave., Knoxville, TN 37917
Rala: Works by Cynthia Markert
February 1, 2019 — February 24, 2019
Opening Reception 6-9PM, Feb. 1
Category: Exhibitions & visual art
Cynthia Markert
February 1, 2019
6PM-9PM
We are excited to announce Cynthia Markert as our featured artist for the month of February! All paintings are one of a kind and would be the perfect Valentines gift for your sweetie! Please join us for a show opening and to meet the artist.
Rala
112 W. Jackson Ave
Knoxville, TN 37902
PH: (865) 525-7888
Instagram: @ShopRala
Art Market Gallery: February is Heart Month
February 1, 2019 — February 24, 2019
Category: Exhibitions & visual art, Fine Crafts and Free event
February is Heart Month. Join us at the Art Market Gallery to celebrate Valentine's Day. We will feature heart themed art all month. "LOVE MAKES THE WORLD GO ROUND" We have gifts that your valentine will love. First Friday is a great opportunity to get ideas for your gift needs.
Remember we are open Monday through Saturday....11 AM to 6 PM, and
Sunday 1-6PM.
Art Market Gallery, 422 S. Gay St, Knoxville, TN 37902. Hours: Tu-Th & Sa 11-6, Fri 11-9, Su 1-5. Information: 865-525-5265, www.artmarketgallery.net