Calendar of Events
Sunday, December 17, 2017
Arrowmont School of Arts and Crafts: Nature and Neon
December 16, 2017 — March 3, 2018
Category: Exhibitions & visual art, Fine Crafts and Free event
The theme of this year's national juried exhibition is Nature and Neon.
Landscape has been a prominent and historical subject matter explored by artists as they consider their relationship to the outdoors. Conversely, some contemporary artists seek to incorporate the kitsch, pop, and glamour of visual overload into their work. Juxtapositions between the natural and the artificial can be found everywhere and in almost every aspect of our lives. Submitted works for Nature and Neon could be about the commodification of nature, constructed natural environments, or an interpretation of the countryside that takes fantastical or surreal form. Works could be inspired by the traditional pastoral or could be interpretations of pop art and urban motifs. This exhibition asks the artist to consider what is natural, what is unnatural, and how the intersection of both attempts to capture its own disparate beauty.
Arrowmont School of Arts and Crafts, 556 Parkway, Gatlinburg, TN 37738. Gallery hours are Monday – Friday 9:00 am – 5:00 pm and Saturday and Sunday 10:00 am – 4:00 pm. Information: 865-436-5860, www.arrowmont.org
TVUUC: Exhibition by Coral Grace Turner and Marilyn Avery Turner
December 10, 2017 — February 7, 2018
Category: Exhibitions & visual art and Free event
Opening reception January 26 from 6 to 7:30 p.m.; artists' talks at 6:30 p.m.
Coral Grace Turner: New Work
This series utilizes remnants of fabric that Turner designed and printed over ten years ago. She was introduced to a process of hand quilting called English paper piecing earlier this year and found it to be a great way to reimagine her fabric pieces. The fabrics were designed using a grid for registration, layered with random patterning and variations in color to create movement. Similarly, quilting starts with a standard shape that is repeated in a grid-like structure, while the pattern on each shape is random. She created movement within each piece by matching lines and colors at the seams where one piece of fabric is joined with another.

Turner grew up in a family that had a great appreciation for the arts. Her mother taught art classes, one grandmother was a textile designer by trade and the other was a knitter and sewer. At the Rhode Island School of Design, Turner made three- dimensional work using sewing and knitting, which led to installations and finally site-specific sound installations when she graduated with a BFA in Sculpture in 1996. She took a screen printing on fabric class at Arrowmont in 2001 with Clare Verstegen, and the following year continued working with Verstegen in the MFA program in Fibers at Arizona State University, when most of the fabrics used in this work were printed.

Marilyn Avery Turner: A Tale of Two Series
The images and the limited palette came first, and in the process of making the work the idea of blood types and bloodlines emerged. In all of humanity there are only four basic blood types; we are incredibly similar at our core. In our divisive world, where people and cultures choose to concentrate on our differences, which in turn are used to justify any number of prejudices and crimes against humanity, it would be helpful to take this fundamental fact into account.

The other series has a monochromatic palette. In the work that has figurative elements the subject led to that choice, whereas in the non-figurative work there was a conscious decision to use only variations of a particular color. In both series, the figurative elements are based on Pre-Columbian designs and images that she has worked with for the past fifteen years.

Originally from New York City, Turner received her BFA from The Rhode Island School of Design in 1966. She has been concentrating on printmaking, specifically monoprinting and screenprinting, for the last 25 years, combining painting and collage, her main former mediums. She has taken classes since 1994 in the University of Tennessee Printmaking Department. She has been a member of The Art Market Gallery since its inception in 1982, exhibits her work in solo and group shows, and participates in juried exhibitions throughout the United States. www.marilynaveryturner.com
Tennessee Valley Unitarian Universalist Church, 2931 Kingston Pike, Knoxville, TN 37919. Gallery hours: M-Th 10-5, Su 10-1. Information: 865-523-4176, www.tvuuc.org
Art Gallery at Oak Ridge Unitarian Universalist Church Exhibition
December 3, 2017 — February 2, 2018
Category: Exhibitions & visual art and Free event
The Art Gallery at Oak Ridge Unitarian Universalist Church will present an exhibit of multi-media art by six local artists, opening on Sunday, December 3, at 12:30 p.m. with a reception and gallery talk led by the artists. It is free and open to the public. The exhibit will continue through February 2.
The six artists whose work will be featured are Pat Fain, Mary Ann Damos, Jan Hill, Pat Fitchpatrick, Ina Sue Marlin, and Betsy Spooner. These six artists have studied side-by-side for the past five years under Chico Osten at the Oak Ridge Art Center. They all work with different paint media and in different painting styles.
ORUUC is located at 809 Oak Ridge Turnpike. Free and open to the public, Gallery hours are Monday – Thursday, 9 am to 3 pm. and Sunday 9:30 am to 1 pm. For more information call (865) 483-6761.
Art Market Gallery: Gordon Fowler and Eric Gebhardt
December 1, 2017 — December 31, 2017
Category: Exhibitions & visual art, Fine Crafts and Free event
Recent works by Gordon Fowler and Eric Gebhardt will be on display with an opening reception will be held Friday, December 1st at the gallery.
Gordon Fowler says about his work: "I make bowls, platters, and hollow forms from wood using a woodturning lathe. I find the wood on roadsides or friends tell me about a tree they cut down. I get a kick out of "recycling" these logs that would otherwise go to a landfill or a fireplace. Most of my work is twice-turned. That means I cut the logs with a chainsaw, rough turn it, let it dry for at least six months, then turn it again to its final thickness. Making round things is inherent to the lathe, and I'm inspired by the symbolism and symmetry."
Art Market Gallery, 422 S. Gay St, Knoxville, TN 37902. Hours: Tu-Th & Sa 11-6, Fri 11-9, Su 1-5. Information: 865-525-5265, www.artmarketgallery.net
The District Gallery: Kathie Odom
December 1, 2017 — December 30, 2017
Reception Dec. 1, 5:00-8:00PM
Category: Exhibitions & visual art and Free event
The District Gallery is pleased to present "Kathie Odom: Home for the Season", a collection of the special scenes and moments captured throughout the artist's many travels. Painted on locations far and wide, Home for the Season searches for the qualities of the one place she holds most dear. "Since my art career takes me to many places across the country, it is so good to be home with friends and family, " says Kathie.
Please join us Friday, December 1, from 5:00-8:00PM for an opening reception and a live artist's talk from Kathie in the gallery. The show will be on display through December 30.
The District Gallery, 5113 Kingston Pike, Knoxville, TN 37919. Hours: M-F 10-5:30, Sa 10-4. Information: 865-200-4452, www.TheDistrictGallery.com
Knoxville Museum of Art: East Tennessee Regional Student Art Exhibition
November 24, 2017 — January 14, 2018
Category: Exhibitions & visual art, Free event and Kids & family
The Knoxville Museum of Art and the Tennessee Art Education Association present the East Tennessee Regional Student Art Exhibition. Now in its 12th year, the exhibition offers middle and high school students from around East Tennessee the opportunity to participate in a juried exhibition and to display their talents and be honored for their accomplishments in a professional art museum environment.
Students, family, friends, and the public are invited to a reception and awards ceremony Tuesday, December 5 from 6 to 8pm at the Knoxville Museum of Art. The event is free and open to the public.
The East Tennessee Regional Student Art Exhibition is open to students in grades 6-12, attending public, private, or home schools in 32 counties across East Tennessee. Fewer than a third (349) of the more than 1073 entries in this highly competitive show made it through a rigorous jury process. The best-in-show winner will receive a purchase award of $500, and the artwork will become a permanent part of the collection of Mr. James Dodson, on loan to the Knoxville Museum of Art's Education Collection.
Knoxville Museum of Art, 1050 World's Fair Park Dr, Knoxville, TN 37916. Hours: Tuesday-Saturday, 10AM-5PM, Sunday, 1-5PM. Information: 865-525-6101, www.knoxart.org
Pioneer House of Letterpress & Vintage: Knoxville Girls!
November 3, 2017 — December 23, 2017
Category: Exhibitions & visual art, Fine Crafts and Free event
"Don't get so busy earning your salt that you forget the sugar."
Pioneer House, home of the original Knoxville Girl t-shirt and letterpress printmaking studio and gallery, will throw open the doors Nov. 3 to welcome five local artists. The Knoxville Girls show and sale brings together five fine women with ties to Knoxville and a flair for fiber, ceramics, letterpress printmaking, encaustic painting and mixed media. You'll love them better than biscuits.
Reception for Artists: 5 p.m.-9 p.m., First Friday, Nov. 3
The artists:
Knoxville native Amanda Humphreys occupies her time teaching pottery classes and making functional, whimsical pottery. Her work is inspired by her love of textures and colors borrowed from old, historic buildings, vintage maps and the 80s and 90s in general. She also revels in classic country music.
Peg Hambright is a former graphic designer and illustrator who has neglected her creative side for the past 25 years while nurturing her little bakery, Magpies. In an attempt to find balance in her life, she's found herself transitioning from food into art by making art that is food. It's a start.
A mixed media artist from Knoxville, Cara Pfennigwerth loves to draw, crochet, garden and try just about anything hands-on. Another favorite art form is relief block print. She draws most of her inspiration from the flora and fauna of East Tennessee and creates as a way to preserve and appreciate the beauty of local wildlife.
Laura Baisden runs a custom letterpress shop called Camp Nevernice in the same historical building that is home to Pioneer House. She crafts custom posters and invitations for clients and hand-carves linoleum illustrations. She has a labor of love in the works: writing and illustrating a children's book.
Julie Belcher is the proprietor of Pioneer House. An Appalachian artist, dedicated handmade advocate and restorer of vintage printing presses from way back, she adds bits of her Southern and mountain heritage to all her works. Letterpress monoprints and small encaustic mixed media are among the new works she has created for this show.
Pioneer House of Letterpress & Vintage, 413 South Gay Street, Knoxville, TN 37902. Info: 865-200-8084, julie@pioneer-house.com, http://www.pioneer-house.com
Sevier Commons Arts Council: Work by Dasha Jamison
October 26, 2017 — December 31, 2017
Category: Exhibitions & visual art and Free event
Art is happening in downtown Sevierville, TN. Artist Dasha Jamison will exhibit her paintings and pastels in her first solo show at Courthouse Donuts/Dyers Downtown through December 31st. A reception for the artist will take place Thursday, November 16th from 5:30 until 8:00 and is free to the public. This exhibition is part of an on-going series sponsored by the Sevierville Commons Arts Council and Sevierville Commons Association.
Born and raised in Russia, Dasha Jamison creates her paintings and drawings with the hope that the work will transport you to " …a place you want to be." Her appreciation for art was instilled by her mother and Dasha had the privilege to attend art classes as a child. As an exchange student, she moved to the United States and received her Master's Degree in IT Engineering. Her journey as an artist began again in recent years, drawing inspiration from the landscapes of her travels. She utilizes a variety of media for her paintings, though drawing with pastels is her favorite form in which to be expressive. Dasha Jamison is a member of the Chicago Pastel Painters Association.
The Sevierville Commons Arts Council is a neighborhood revitalization organization of individuals, artists, studios, galleries and businesses dedicated to the promotion and awareness of the arts & culture through education, entertainment, community interaction and trade in Sevierville and Sevier County, TN. For more information, visit www.SeviervilleCommonsArtsCouncil.org.
Jody Sims: "My Sanctuary" Photo Exhibition
October 19, 2017 — December 31, 2017
Category: Exhibitions & visual art and Free event
Photographers of all ages – amateur and professional – share their vision of "sanctuary" in this first annual photography exhibition. Participants were asked to consider the definition of sanctuary: "a place of refuge or safety; a sacred place" and what that means to them…Where is your sanctuary? Is it a feeling? Is it a memory? Is it real? Is it imagined?

Over 20 photos are in the exhibition which runs through January 2018. An opening reception will be held on Thursday, October 19 from 6:00-7:30pm. The restaurant will remain open during the reception.

Sanctuary Vegan Café is located at 151 N. Seven Oaks Dr, Knoxville, TN 37922. Contact: Jody Sims, curator, 619-210-4587 or jody@jodysims.com
McClung Museum: Northwest Coast Art: A Community of Tradition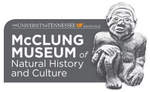 September 8, 2017 — December 31, 2017
Category: Exhibitions & visual art, Fine Crafts, Free event, History & heritage and Science & nature
For thousands of years Northwest Coast Indians including the Coast Salish, Haida, Kwakwa̱ka̱'wakw, Makah, Nuu-chah-nulth, and Tlingit peoples represented in this exhibition, have made art expressing their cultural norms and values with precision, clarity, and artistic exuberance. Using indigenous and trade materials obtained in their homes along the coast of Oregon and north to Alaska, Northwest coast peoples mark elaborate ceremonial life, social rank, and prestige through their objects and art.
This exhibition explores Northwest Coast art through over 60 objects made by known and unknown artists, representing traditional and modern forms of cultural expression. From model totem poles and bentwood boxes, to spoons, prints, and silver bracelets, these objects were created for different purposes––utilitarian, decorative, and ceremonial. What all of them share in common is the desire to preserve and perpetuate Northwest Coast cultural heritage and community.
McClung Museum of Natural History and Culture, 1327 Circle Park Dr on the UT campus, Knoxville, TN 37996. Hours: Monday-Saturday, 9AM-5PM, Sunday, 1-5PM. Information: 865-974-2144, http://mcclungmuseum.utk.edu
East Tennessee History Center: Stories in Stitches
August 7, 2017 — January 2, 2018
Category: Exhibitions & visual art, Fine Crafts and History & heritage
Stories in Stitches: Quilts from the East Tennessee Historical Society's Permanent Collection
East Tennessee families treasure quilts made by their ancestors. Besides warming and decorating the bed, quilts also serve as reminders of important events—births, weddings, service to our country, the death of loved ones. Often, these memories are preserved in notes attached to the quilts or through stories handed down to younger generations. Sometimes notes are lost and memories fade, leaving families with a "mystery quilt." Did Grandma Jones or Granny Smith make this quilt? Or, was it Aunt Jane? When did she make it? Why did she choose this pattern? What caused this stain or that tear? These are some of the mysteries that quilt historians try to address through genealogical research and technical analysis.
From histories handed down to mysteries that remain, the new feature exhibition at the Museum of East Tennessee History provides visitors the opportunity to learn the "stories in stitches" from the quilts that have been entrusted to the East Tennessee Historical Society. Stories in Stitches features more than two dozen quilts with dates ranging from c. 1820 to 2001. The exhibition will be on display in the Rogers-Claussen Feature Gallery of the East Tennessee History Center from August 7, 2017 - January 2, 2018. Stories in Stitches is dedicated to Linda Claussen and Ginny Rogers for their years of service and support of the East Tennessee Historical Society's quilt collection.
When the East Tennessee Historical Society was founded in 1834, early collection efforts focused on books and manuscripts. In more recent decades, objects began to be added, and the idea of displaying them in a museum grew. The ETHS Permanent Collection acquired its first quilt in 1992, one year before the Museum of East Tennessee History opened on the first floor of the renovated Customs House. Now a part of the expanded East Tennessee History Center, the museum and its collection includes more than 100 quilts. The ETHS Permanent Collection focuses on quilts made or used in one of East Tennessee's 35 counties. An acquisitions committee reviews potential additions, evaluating the quilt's history, condition, and importance to the collection as a whole. Some quilts are displayed in the museum's signature exhibition, Voices of the Land: The People of East Tennessee. Others are cared for in climate-controlled storage and are brought out for special events or exhibitions like this one. The exhibition highlights more than two dozen quilts in a variety of fabrics, and patterns, and highlights some of the families who have made and cherished them. Patterns include everything from Rose of Sharon and "Knoxville Crazy Quilt" to a Civil War memory quilt and one pieced together out of clothing labels. The quilters range from John Sevier's wife Bonny Kate to the Smoky Mountain Quilters of Tennessee.
East Tennessee Historical Society, 601 S. Gay Street, Knoxville, TN 37902. Museum hours: M-F 9-4, Sa 10-4, Su 1-5. Information: 865-215-8824, www.easttnhistory.org
Dogwood Arts: Art In Public Places
April 1, 2017 — March 10, 2018
Category: Exhibitions & visual art and Free event
Art in Public Places Knoxville (AIPPK), now in its 10th year, is a featured presentation of Dogwood Arts. In partnership with the City of Knoxville, Art in Public Places Knoxville is a juried exhibition of large-scale sculptures created by exceptional local, regional and national artists. The 2017-2018 Exhibition will feature up to twenty sculptures in downtown Knoxville, the McGhee Tyson Airport, and Oak Ridge as juried by Knoxville-based sculpture artist John Douglas Powers.
Dogwood Arts, 123 W. Jackson Ave, Knoxville, TN 37902. Information: 865-637-4561, www.dogwoodarts.com