Calendar of Events
Saturday, March 24, 2018
Historic Ramsey House: Vintage Baseball
Category: Free event, History & heritage and Kids & family
Join the fun while experiencing America's game as it was played in 1864. This free public event is enjoying its 4th season and Historic Ramsey House is proud to be a part of this historic reenactment. The players play by 1864 rules, wear period uniforms and our local Knoxville teams bear the names of actual teams that existed in Knoxville during that time. The Knoxville Holstons and Emmett's Machinists play other vintage league teams from around the state. The league has been in existence for 5 years and has grown from two teams to somewhere close to 15. Vintage Baseball starts on March 24th! Games start at Noon. Outside food, snacks and beverages prohibited. Please support Ramsey House concessions.
Historic Ramsey House, 2614 Thorngrove Pike, Knoxville, TN 37914. Information: 865-546-0745, www.ramseyhouse.org
McClung Museum: Pick Your Poison: Intoxicating Pleasures and Medical Prescriptions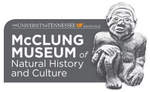 March 23, 2018 — August 19, 2018
Category: Exhibitions & visual art, Free event, History & heritage and Science & nature
Pick Your Poison examines how mind-altering drugs have been used throughout the history of America.
Featuring over forty medicines, advertisements, historic and popular culture documents and books, video footage, and paraphernalia, the exhibition explores why some drugs remain socially acceptable, while others are outlawed because of their toxic, and intoxicating, characteristics.
These classifications have shifted at different times in history because of social and historical factors, and will continue to change. The exhibition explores some of the factors that have shaped the changing definition of some of our most potent drugs––alcohol, tobacco, opium, cocaine, and marijuana––from medical miracle to social menace.
McClung Museum of Natural History and Culture, 1327 Circle Park Dr on the UT campus, Knoxville, TN 37996. Hours: Monday-Saturday, 9AM-5PM, Sunday, 1-5PM. Information: 865-974-2144, http://mcclungmuseum.utk.edu
Dragon Lights Festival
March 16, 2018 — April 22, 2018
Category: Festivals & special events, History & heritage and Kids & family
Dragon Lights, Knoxville's first-ever Chinese lantern festival, will take place at Chilhowee Park and Exposition Center and will be open every night from 5:30pm until 10:00pm.
Featuring over 40 larger-than-life lantern displays, Dragon Lights is the largest Chinese lantern festival in the Eastern Unites States. Thousands of sculptural and light components make this event a true visual treat. Dozens of Chinese artisans travel the world to keep this century-old tradition alive, and they will be constructing the displays on site at Chilhowee as the festival draws near. Dragon Lights also will feature performances by Chinese acrobats and Chinese folk art demonstrations, as well as children's activities.
Don't miss this unique experience. Tickets ($16 per adult, or $10 for children) are on sale now. Call Ticketmaster at 1-800-745-3000 or stop by the Civic Coliseum Box Office. (Group tickets for 15 or more are only available at the Coliseum Box Office, 865-215-8999.) http://www.chilhoweepark.org/dragon-lights-festival/
The Farragut Museum: The Battle of Campbell Station
January 22, 2018 — June 15, 2018
Category: Free event, History & heritage and Lectures
A new special exhibit - "The Battle of Campbell Station" - will open January 22 at the Farragut Museum and remain through Friday, June 15.
The exhibit features items from the personal collection of local community member Gerald Augustus, including artifacts from the battle, fought Nov. 16, 1863, on the land surrounding the Farragut Town Hall.
A special "Friends Only" exhibit preview will precede a lecture by Augustus on Sunday, January 21. Friends are invited at 1:30 p.m. for refreshments. General admission begins at 2:30 p.m. If you are not a Friend and wish to join, you are welcome to register during the preview. The lecture on the battle begins at 3 p.m.
The Farragut Museum is committed to preserving the heritage of its East Tennessee community and features a remarkable collection of artifacts from the area, including an extensive collection of the personal belongings of Admiral David Glasgow Farragut, first Admiral of the U.S Navy and hero of the Civil War. Housed in Farragut Town Hall located at 11408 Municipal Center Drive, the museum is open Monday through Friday from 10 a.m. to 4:30 p.m. and offers free admission.
Farragut Town Hall, 11408 Municipal Center Dr, Farragut, TN 37934. Hours: M-F 10-4:30. Information: 865-966-7057, www.townoffarragut.org/museum
East Tennessee Historical Society: "In the Footsteps of Sergeant York"
January 19, 2018 — July 8, 2018
Category: Exhibitions & visual art and History & heritage
Between 2006 and 2009, an international team of historians, archaeologists, and geographers traveled to France to rediscover and document where Fentress County-native Sergeant Alvin C. York made his heroic stand. In the Footsteps of Sergeant York, a traveling exhibition from the Museum of the American Military Experience, showcases this groundbreaking research and allows visitors to retrace the steps of one of America's best-known military heroes.
Through the new interactive exhibit, the East Tennessee Historical Society invites you to step back into the the trenches of WWI, to hear the sounds of war, view clips of the film on York's life, see items from the York home along with other interesting artifacts, and experience the front line that made the man from Pall Mall, Tennessee an international superstar.
In the Footsteps of Sergeant York will be on display in the Rogers-Claussen Feature Gallery at the East Tennessee History Center. The exhibit and corresponding programming is presented in partnership with the Museum of the American Military Experience, Tennessee State Parks, The Sergeant York Patriotic Foundation, the University of Tennessee's Center for the Study of War and Society, and the Knox County Public Library.

East Tennessee Historical Society, 601 S. Gay Street, Knoxville, TN 37902. Museum hours: M-F 9-4, Sa 10-4, Su 1-5. Information: 865-215-8824, www.easttnhistory.org
McClung Museum: Femina Princeps: A First Lady of the Roman Empire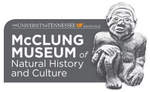 January 5, 2018 — July 6, 2018
Category: Exhibitions & visual art, Free event and History & heritage
While ancient Roman coins usually display emperors, a surprising number depict female members of the imperial family, particularly empresses. Coins are powerful propaganda used to advance political ideals and reinforce social mores. Closer observation of these coins reveals a tension between Roman society's expectations for women and the reality some created for themselves.
In ancient Rome, women had no formal political role and were not allowed to vote or hold public office. They were expected to devote themselves to their family and oversee the domestic sphere. Depictions of goddesses on coins highlight this feminine ideal. Women who stepped outside gender norms, especially empresses who gained informal power, were seen as a threat to social and political order. Julia Domna is one such woman. She exerted political influence over two consecutive reigning emperors—her husband, Septimius Severus, and son, Caracalla—and jump started a dynasty of influential imperial women from the East.
McClung Museum of Natural History and Culture, 1327 Circle Park Dr on the UT campus, Knoxville, TN 37996. Hours: Monday-Saturday, 9AM-5PM, Sunday, 1-5PM. Information: 865-974-2144, http://mcclungmuseum.utk.edu