Calendar of Events
Thursday, November 15, 2018
Keep Knoxville Beautiful: Get Off Your Glass to Celebrate America Recycles Day
Category: Festivals & special events and Free event
Keep Knoxville Beautiful will be hosting another Get Off Your Glass at Bearden Beer Market on Thursday, November 15 in partnership with Sierra Nevada Brewing, WestRock, and Cherokee Distributing Company. Recycling will start at 5:00 p.m. and go until 8:00 p.m.
In Knox County, residents cannot place glass in their single-stream recycling bins instead they need to take them to convenience centers. Get Off Your Glass is a way for community members to come out and recycle their glass. As an incentive, recyclers will receive a free canned Sierra Nevada beer to-go when they purchase a pint form Bearden Beer Market. This edition of Get Off Your Glass is in celebration of America Recycles Day. America Recycles Day is a Keep America Beautiful initiative in which all affiliates encourage people all over the country to take the pledge of recycling awareness. The 2018 pledge is to "Learn, Act, and Share." Will you come and take the pledge with us? America Recycles Day is celebrated nationally on November 15 each year.
"I'm excited to team up with our great partners at Keep Knoxville Beautiful, WestRock, Cherokee Distributing, and Bearden Beer Market to continue building recycling and sustainability awareness in Knoxville. After three recycling events and over 3,100 pounds of glass collected, it just makes sense to do it all again on "America Recycles Day" on 11/15…which just happens to be Sierra Nevada's anniversary date, too- 38 years and counting! So Get Off Your Glass and bring it to recycle at the Bearden Beer Market…and have some fun!" says Russ Torbett, East Tennessee Sales Manager of Sierra Nevada Brewing Company.
WestRock, the local materials recycling facility for East Tennessee, will have bins on site for recyclers to sort their glass by color. All glass materials will be accepted. To learn more about Keep Knoxville Beautiful, visit www.keepknoxvillebeautiful.org
The Maker City: Maker Meetup with Richard Jolley
November 15, 2018
6:00-8:00pm
Category: Festivals & special events
Thursday, November 15, 2018, 6:00-8:00pm. Come one, come all to the Knoxville Museum of Art for a special Maker Meetup with artist Richard Jolley! Creative collisions happen when makers, artisans, small-scale manufacturers, and entrepreneurs get together!
Maker Meetups are open to local makers and anyone interested in the maker movement. Connect with other makers and local creatives and learn more about the exciting work being done in our area!
This Maker Meetup will feature internationally recognized Knoxville artist Richard Jolley who was commissioned to create the monumental artwork Cycle of Life: Within the Power of Dreams and the Wonder of Infinity at the Knoxville Museum of Art. The KMA is a showplace for the artists of East Tennessee and a forum for new art and ideas.
Exhibition galleries will be open as well.
The schedule for this Maker Meetup is: November 15, 6:00-8:00pm
6-6:30pm - Makers arrive & network
6:30-6:45 - Welcome by KMA Executive Director David Butler
6:45-7:15 - Richard Jolley
7:15-8:00 - Networking & gallery visits
Knoxville Museum of Art
1050 Worlds Fair Park Drive
Knoxville, TN 37916
Zoo Knoxville: 70 Cent Admission
November 1, 2018 — November 30, 2018
Category: Festivals & special events, Kids & family and Science & nature
To celebrate their 70th anniversary as part of the Knoxville community, Zoo Knoxville will be offering 70 cent admission with the donation of a non-perishable food item for Mission of Hope or pet supplies for Young-Williams Animal Center, The Humane Society of the Tennessee Valley and Knox County's Office on Aging PAWS program Nov. 1-30, 2018.

General zoo admission tickets for ages four and up are 70 cents each and parking is free Nov. 1-30, 2018, with a donated item for each ticket. To ensure a safe and pleasant experience for guests, a limited number of tickets are available for each day, and advance online purchase is required. Tickets can be purchased online at zooknoxville.org.

The donations help local non-profit organizations Mission of Hope, Young-Williams Animal Center, The Humane Society of the Tennessee Valley and Knox County Office on Aging's Knox PAWS program.
Zoo Knoxville, 3500 Knoxville Zoo Drive, Knoxville, TN 37914. Open every day except Christmas. Information: 865-637-5331, www.zooknoxville.org
Knoxville History Project: Upcoming Events
October 25, 2018 — December 31, 2018
Category: Festivals & special events, Free event, Lectures and Literature & readings
We have so many programs and events that we are involved in, here's a quick look at what's coming up this week and beyond:
Wed. Nov 7 at 7:30pm – An Evening with Jack Neely at the Tennessee Theatre
MCCLUNG MUSEUM VETERANS DAY BUS TOUR - NOVEMBER 11, 2018 2:00 PM – 4:00 PM AT THREE RIVERS RAMBLER
Mon. Dec. 3 at 6:00pm - "Historic Knoxville" Launch Party & Fundraiser at Boyd's Jig and Reel
For more information on upcoming events, visit http://knoxvillehistoryproject.org/events/
Ijams Nature Center: Events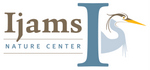 January 1, 2017 — December 31, 2018
Category: Classes & workshops, Festivals & special events, Free event, Kids & family and Science & nature
November 15, 2018 SPECIAL PROGRAM: Nature Preschool Open House
November 16, 2018 NATURE AT NIGHT: Sky Stories
November 17, 2018 CREATURE FEATURE
November 17, 2018 CITIZEN SCIENCE: BioBlitz
November 21, 2018 NATURE EXPLORERS: UnbeLEAFable
November 24, 2018 BIRDING 101: Birding in Winter
November 24, 2018 CREATURE FEATURE
November 30, 2018 IJAMS OUT AND ABOUT: Night Hike at Founder's Park
December 01, 2018 CREATURE FEATURE
December 01, 2018 FREE Guided Trail Walk
December 02, 2018 SPECIAL WORKSHOP: Making your own Homemade Wine
December 07, 2018 SUNSET STROLL: Winter Whereabouts
December 08, 2018 MEMBERS ONLY: Hike at Ramsey Cascades
December 08, 2018 CREATURE FEATURE
December 09, 2018 SPECIAL EVENT: 6th Annual Ijams Holiday Marketplace
More events at http://ijams.org/events/. Ijams Nature Center, 2915 Island Home Ave, Knoxville, TN 37920. Hours: Grounds and trails open during daylight hours. Call for Visitor Center hours. Information: 865-577-4717, www.ijams.org