Calendar of Events
Friday, July 21, 2017
Tennessee Stage Company: Shakespeare on the Square
July 13, 2017 — August 13, 2017
Category: Festivals & special events, Free event, Kids & family and Theatre
Shakespeare on the Square annually features two of the magnificent plays of Williams Shakespeare, comedies, tragedies and histories, rotated nightly outdoors on Market Square in the heart of downtown Knoxville. From mid-July to mid-August a blanket or a camp chair is all you need to view these performances. Or treat yourself to reserved VIP seating for just $15 per person, including a complimentary bottle of water and local merchant goodie bag. While we perform with no admission charge for general seating, we do appreciate your donations – we'll pass a basket nightly and suggest a $10 donation per person. We also accept cash or credit cards at the "front of house" table.
2017 Schedule
July 13 – August 13, Thursday to Sunday, 7:00 PM nightly
The Complete Works of Shakespeare (Abridged)
July 13, 15, 21, 23, 27, 29, and August 4, 6, 10, & 12
Two Gentlemen of Verona
July 14, 16, 20, 22, 28, 30, and August 3, 5, 11, & 13
Special performance at Blount County Library in Maryville on July 31!
Indoor Matinee Performances
July 23: Complete Works of Shakespeare (abridged)
August 6: Two Gentlemen of Verona
Our indoor matinees take place in the luxuriously air conditioned and well appointed Scruffy City Hall at 32 Market Square. Both shows begin at 2:00 p.m. and admission is $15.00 at the door.
Tennessee Stage Company: 865-546-4280, www.tennesseestage.com
Union Ave Books: Upcoming events
January 1, 2017 — December 31, 2017
Category: Festivals & special events, Free event and Literature & readings
Upcoming events:
Tuesday, June 27th at 6 pm Book signing with Amber West reading from her new collection of poems, Hen & God
Wednesday, June 28th at noon The Bookaholic Book Group discusses Don't Let's go to the Dogs Tonight by Alexandra Fuller
Thursday, June 29th at 6 pm Book signing with Mary Alice Monroe reading from her new novel, Beach House for Rent.
All events are free and open to the public. UNION AVE BOOKS, 517 Union Avenue, Knoxville, TN 37902. Information: 865-951-2180, www.unionavebooks.com
Ijams Nature Center: Events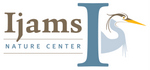 January 1, 2015 — December 31, 2017
Category: Classes & workshops, Festivals & special events, Free event, Kids & family and Science & nature
July 17, 2017 IJAMS CREATIVE SERIES: Drawing Series- Still Life
July 19, 2017 FAMILY PROGRAM: Family Nature Scramble
July 21, 2017 IJAMS FAMILY WILDLIFE SERIES: Paddle-about with Ijams
July 22, 2017 ANIMAL PROGRAM: Ijams Creature Feature
July 22, 2017 ANIMAL PROGRAM: Ijams Creature Feature
July 23, 2017 ANIMAL PROGRAM: Creature Feature
July 23, 2017 ANIMAL PROGRAM: Ijams Creature Feature
July 23, 2017 IJAMS FAMILY WILDLIFE SERIES: Summer Bug Safari
July 24, 2017 CREATIVE SERIES: Kids Creative Art and Nature Days- Face Mugs (Part 1)
July 24, 2017 IJAMS CREATIVE SERIES: Drawing Series- Plein Air
July 25, 2017 CREATIVE SERIES: Kids Creative Art and Nature Days- Handmade Fossils
July 26, 2017 CREATIVE SERIES: Kids Creative Art and Nature Days- Painting and Planting Class
July 27, 2017 CREATIVE SERIES: Kids Creative Art and Nature Days- Recycled Robots
July 27, 2017 FAMILY PROGRAM: Family Nature Scramble
July 28, 2017 CREATIVE SERIES: Kids Creative Art and Nature Days- Painting of the Face Mugs (Part 2)
July 28, 2017 SPECIAL EVENT: Doggy Date Night
July 29, 2017 IJAMS SANCTUARY SERIES: Sunrise Stretches, and Smoothies
July 29, 2017 ANIMAL PROGRAM: Ijams Creature Feature
July 29, 2017 ANIMAL PROGRAM: Ijams Creature Feature
July 30, 2017 ANIMAL PROGRAM: Creature Feature
July 30, 2017 ANIMAL PROGRAM: Ijams Creature Feature
July 31, 2017 IJAMS CREATIVE SERIES: Drawing Series- Portraiture
More events at http://ijams.org/events/. Ijams Nature Center, 2915 Island Home Ave, Knoxville, TN 37920. Hours: Grounds and trails open during daylight hours. Call for Visitor Center hours. Information: 865-577-4717, www.ijams.org