Calendar of Events
Wednesday, January 17, 2018
Thunder Snow Cone: Love Hurts Freakshow Kinkshow
Category: Festivals & special events
Thunder Snow Cone Variety show is based out of Philadelphia, PA and tours nationally. This show is a blend of high energy acts that fall somewhere between Burlesque, Sideshow and Vaudeville, including Glass Walking, Feats of Strength, Hula Hooping, Ladder of Machetes, Human Blockhead, Balloon Swallowing, Human Stapling, Clown Burlesque, Games and more!
They have performed and toured with Funny or Die's Oddball comedy tour, Slipknot's Knotfest, Suicide Girls Blackheart Burlesque, Coney Island Rock'n'Roll Road Show, Troma, Cut Throat Freakshow, Chattanooga's River City Rumpus, Toronto's Something Strange Sideshow Festival, Tattoo Conventions for Villain Arts and Visionary Arts, Horror Conventions, and other events of all kinds. Thunder Snow Cone even has a feature in the March 2016 issue of Hustler magazine.
At Bar Marley, 760 Stone St NW, Knoxville, Tennessee 37917
Thunder Snow Cone Variety Show is at it Again with a Mid-Winter ❌FREAKSHOW❌KINKSHOW ❌
18+ ONLY! This show is NOT for the faint of heart; as we all know,
Zoo Knoxville: Kroger Discount Days with $5 Admission
December 1, 2017 — February 28, 2018
7-9 PM
Category: Festivals & special events, Kids & family and Science & nature
Zoo Knoxville is offering $5 off admission tickets during Kroger Discount Days, December 1 through February 28, 2018. During Kroger Discount Days, guests can discover why winter is an enjoyable time to visit the zoo. Many animals, including red pandas, river otters, elephants, gorillas, red wolves, lions and tigers, enjoy the cooler temperatures. On days when the temperature drops below 40 degrees, some animals will be moved indoors, but visitors can still see many in their indoor viewing areas. The Pilot Flying J Wee Play Adventure is a popular indoor area that's an entertaining stop for creative play during visits as well.
A December trip to the zoo may even include a visit to Santa's Village, a special holiday encounter and photo opportunity with Santa Claus. Santa's Village will be open for holiday photos and Christmas wishes December 14 through 17, from 10:00 a.m. until 3:00 p.m. each day in the heated Kids Cove tent. Discounted tickets can be purchased at the zoo ticket window during regular zoo hours and online at zooknoxville.org. Discounted admission tickets must be used by Feb. 28, 2018, and cannot be combined with any other promotion, discount, or coupon.
Currently, the zoo is open from 10:00 a.m. until 4:00 p.m. daily. Admission and ticket sales stop one-hour before the zoo closes. Zoo Knoxville, 3500 Knoxville Zoo Drive, Knoxville, TN 37914. Open every day except Christmas. Information: 865-637-5331, https://www.zooknoxville.org
Union Ave Books: Upcoming events
January 1, 2017 — December 31, 2018
Category: Festivals & special events, Free event and Literature & readings
Upcoming events:
Sunday, January 21st at 2 pm Book signing with Sparky and Rhonda Rucker authors of Make a Change
All events are free and open to the public. UNION AVE BOOKS, 517 Union Avenue, Knoxville, TN 37902. Information: 865-951-2180, www.unionavebooks.com
Ijams Nature Center: Events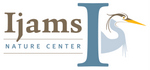 January 1, 2015 — December 31, 2018
Category: Classes & workshops, Festivals & special events, Free event, Kids & family and Science & nature
January 13, 2018 BIRD-ABOUTS: Winter Ducks at Cove Lake
January 13, 2018 IJAMS FAMILY WILDLIFE SERIES: New Year, New Hike
January 13, 2018 SPECIAL EVENT: Girls STEM bird feeder design workshop
January 14, 2018 Monsters Made with Love Workshop
January 18, 2018 An Evening of Monsters: Monsters Made with Love Workshop
January 20, 2018 IJAMS FAMILY WILDLIFE SERIES: Squirrel Celebration
January 20, 2018 IJAMS NATURE EXPLORERS: Animals in Winter
January 20, 2018 SERENITY SERIES: Sahaja Yoga Meditation Workshop
January 20, 2018 DIY FOR THE BIRDS: Suet Yourself
January 21, 2018 BIRD-ABOUTS: Sandhill Cranes at Hiwassee Wildlife Refuge
January 23, 2018 NATURE PRESCHOOL: Information Sessions
January 24, 2018 CHILDRENS PROGRAM: Nature Nuggets
More events at http://ijams.org/events/. Ijams Nature Center, 2915 Island Home Ave, Knoxville, TN 37920. Hours: Grounds and trails open during daylight hours. Call for Visitor Center hours. Information: 865-577-4717, www.ijams.org