Calendar of Events
Saturday, March 24, 2018
James White's Fort: Spring Clean Up Gardening Day
Category: Festivals & special events, Free event and Science & nature
Spring is quickly approaching and we are looking for volunteers to help clean out the planting beds at the Fort in preparation for a planting day in April. We will be weeding, separating overgrown perennials, and spreading mulch beginning at 10 AM, but volunteers are welcome to come help anytime during the day. We will need extra shovels and wheelbarrows if anyone wants to bring tools with them. However, we will be glad to have volunteers to help with or without tools!

James White's Fort, 205 E. Hill Ave, Knoxville, TN 37915. Information: 865-525-6514, www.jameswhitefort.org
UT Gardens: Wild Bird Eggstravaganza
March 24, 2018
10 AM - 2 PM
Category: Festivals & special events and Kids & family
Cost: $8 per child
Come learn about wild birds, the vegetarian side of their diet, and how to feed your favorite wild birds with their favorite foods and flowers! Families will learn how to attract birds to their home garden and create natural spring-inspired crafts. All kids will leave with a bird feeder, a seed dispersal craft to attract wild birds, and a young seedling that can grow to attract and feed birds in your garden!
Bring your Easter Basket and a camera! Kids will have an opportunity to hunt for some of the 3,000 eggs that will be hidden in the Gardens. Children will also get a chance to win a prize or two. We ask that kids limit themselves to finding 10 eggs so that everyone has a fair chance to hunt. Come dressed in your best and get your picture taken with the Easter Bunny.
In partnership with the Food Allergy Community of East Tennessee (FACET), our annual Wild Bird Eggstravaganza is food-free. This is a family friendly event and is intended for children ages 12 and under. https://secure.touchnet.com/C21610_ustores/web/classic/product_detail.jsp?PRODUCTID=765
UT Gardens, Chapman Drive, Knoxville, TN 37996. Information: 865-974-7151, http://utgardens.tennessee.edu
Virtual Tour at Ayn Gharandal in Jordan
March 24, 2018
10 AM - 12 PM
Category: Festivals & special events and Free event
At Hodges Library on the UTK campus

Dr. Erin Darby, the UT faculty coordinator for ArabFest, is also the director of the archaeological team that has uncovered a 4th Century church in a Roman military fort at 'Ayn Gharandal' in southern Jordan.

This is a remarkable opportunity which we thought many of you would be interested in. For more information, contact Dr. Darby at edarby1@utk.edu , 865-974-2466 or 919-667-8182.
The Big Ears Festival
March 22, 2018 — March 25, 2018
Category: Festivals & special events, Film and Music
An International Cultural Gathering - The Big Ears Festival is a dynamic, interactive experience that explores connections between musicians and artists, crossing all musical genres while interfacing with film, performance, and the visual arts.
For their seventh year, the festival includes performances by Medeski Martin & Wood, piano luminaries Jason Moran and Craig Taborn, drummer Milford Graves, free improv pioneer Evan Parker, a performance of Alice Coltrane's "ecstatic music," Nels Cline with the Knoxville Jazz Orchestra, downtown icon Arto Lindsay, Scandinavian avant-jazz trio the Thing, sax quartet Rova, trumpet radical Peter Evans, violinist Jenny Scheinman and recent McArthur Genius Grant recipient Tyshawn Sorey. Legendary saxophonist-composer Roscoe Mitchell, co-founder of the Art Ensemble of Chicago, will be performing in the trio configurations heard on his recent double-disc ECM release, Bells for the South Side.
See the complete line-up and buy tickets: http://bigearsfestival.com
Big Ears Film Program
March 22, 2018 — March 25, 2018
Category: Festivals & special events and Film
19 features, 66 shorts, and 1 installation at 3 venues over 4 days, all of it accessible with a festival pass or a $50 film pass. Explore the entire Big Ears film program.
Lewis Klahr: Visiting Artist
Big Ears will host Lewis Klahr and present a multi-program selection of his films, including an installation at the UT Downtown Gallery, a program of his short films, and a screening of his most recent feature, Sixty Six (2015). Named one of the greatest avant-garde filmmakers working today by Film Comment, Lewis Klahr has been making films since 1977. He is known for his uniquely idiosyncratic films, which use found images and sound to explore the intersection of memory and history.
Stereo Visions: A Survey of 3D Cinema
Stereo Visions encompasses and demonstrates the full visual and affective capacities of our favorite on-again/off-again format. From Norman McLaren to Johnny Knoxville, Werner Herzog to Jean-Luc Godard, Ken Jacobs to Alfred Hitchcock, Lillian M. Schwartz to Jodie Mack, the filmmakers showcased here have been unpacking the creative potential of 3D image-making for decades, with each representing unique incarnations, moments, and impulses. Stereo Visions was curated in collaboration with Blake Williams, whose acclaimed new 3D feature, PROTOTYPE, is the opening film of Big Ears.
A Sense of Place: A Retrospective of American Regional Cinema, 1960-1989
Collecting ten films made over a thirty-year span, this retrospective will survey groundbreaking films by artists living and working outside the commercial film production centers of Los Angeles and New York. Featured filmmakers includes major auteurs like Pittsburgh's George A. Romero, Baltimore's John Waters, Austin's Richard Linklater, and Portland's Gus Van Sant. Also included are genre films with a deep sense of place like Victor Nunez's A Flash of Green, formally adventurous works like Trent Harris's The Beaver Trilogy, and seminal films like Eagle Pennell's The Whole Shootin' Match, which inspired Robert Redford to launch the Sundance Institute. John Waters's Polyester will be screened with scratch-n-sniff Odorama! cards.
Explore the A Sense of Place program
Canyon Cinema at 50
In celebration of 50 years since Canyon Cinema's incorporation we will present three shorts programs -- 36 films running 270 minutes -- selected by noted avant-garde film programmer David Dinnell. Canyon Cinema's unique collection of artist-made films -- comprised of digital media, 8mm, Super 8, 16mm, and 35mm prints -- traces the vital history of the experimental and avant-garde filmmaking movements from 1921 to the present. Together, these three programs offer a masterclass in American experimental filmmaking, including work by Janie Geiser, Lawrence Jordan, Charlotte Pryce, David Gatten, Peter Hutton, Barbara Hammer, Phil Solomon, and Robert Breer. The individual films are nearly impossible to see outside of limited gallery and academic screenings. The Canyon Cinema programs will be presented in 16mm and will be free and open to the public at the Knoxville Museum of Art.
And more! Film pass on sale now for $50! https://bigearsfestival.org/tickets/
The Public Cinema is sponsored by Big Ears Festival
Dragon Lights Festival
March 16, 2018 — April 22, 2018
Category: Festivals & special events, History & heritage and Kids & family
Dragon Lights, Knoxville's first-ever Chinese lantern festival, will take place at Chilhowee Park and Exposition Center and will be open every night from 5:30pm until 10:00pm.
Featuring over 40 larger-than-life lantern displays, Dragon Lights is the largest Chinese lantern festival in the Eastern Unites States. Thousands of sculptural and light components make this event a true visual treat. Dozens of Chinese artisans travel the world to keep this century-old tradition alive, and they will be constructing the displays on site at Chilhowee as the festival draws near. Dragon Lights also will feature performances by Chinese acrobats and Chinese folk art demonstrations, as well as children's activities.
Don't miss this unique experience. Tickets ($16 per adult, or $10 for children) are on sale now. Call Ticketmaster at 1-800-745-3000 or stop by the Civic Coliseum Box Office. (Group tickets for 15 or more are only available at the Coliseum Box Office, 865-215-8999.) http://www.chilhoweepark.org/dragon-lights-festival/
McClung Museum: Museum Store Spring Sale
March 15, 2018 — March 31, 2018
Category: Festivals & special events
McClung Museum of Natural History & Culture announces the Museum Store Spring Sale March 15 through March 31.
Shake off winter and enjoy blooming flowers with handmade garden art by local artisans, seeds, and beautiful botanical items in the Museum Store's Spring Sale.
UT Students and Museum Members always enjoy 10% off all purchases, and all Store proceeds benefit the museum's free educational programming.
McClung Museum of Natural History and Culture, 1327 Circle Park Dr on the UT campus, Knoxville, TN 37996. Hours: M-Sa 9-5, Su 1-5. Information: 865-974-2144, http://mcclungmuseum.utk.edu
Union Ave Books: Upcoming events
January 1, 2017 — December 31, 2018
Category: Festivals & special events, Free event and Literature & readings
Upcoming events:
Wednesday, March 21st at 6pm The Southern Writers Book Group discusses The Underground Railroad by Colson Whitehead
Tuesday, March 27th at 6 pm Book signing with Victoria Price reading from her new book The Way of Being Lost: A Road Trip to My Truest Self
Wednesday, March 28th at noon The Bookaholics Reading Group discusses Homegoing by Yaa Gyasi
Saturday, April 14th at 2 pm Book signing with children's author Lucy Brenam reading from her new children's picture book, Roof Octopus.
Wednesday, April 18th at 6 pm The Southern Writer's Book Group discusses Over the Plain Houses by Julia Franks
Saturday, April 21st at noon Book signing with Austin L. Church reading from his new children's picture book, Grabbling.
Sunday, April 22nd at 2 pm Book signing with Larry Burk reading from his new book Dreams That Can Save Your Life: Early Warning Signs of Cancer
Wednesday, April 25th at noon The Bookaholics Reading Group discusses This is a Story of a Happy Marriage
Saturday, April 28th 1-3 pm Book signings with J.R. and Lin Stepp authors of Discovering Tennessee State Parks and Lin Stepp's new Smoky Mountain Novel, Lost Inheritance
Saturday, May 5th 2 pm Book signing with Kaitlyn Sage Patterson reading from her new YA novel The Diminshed.
Wednesday, May 16th at 6 pm The Southern Literature Book Group discusses Prayers the Devil Answers by Sharon McCrumb
Thursday, May 17th at 6 pm Book signing with Ashley English talking about her newest cookbook, Southern From Scratch.
Wednesday, May 30th at noon The Bookaholics Reading Group discusses The Muse by Jessie Burton
All events are free and open to the public. UNION AVE BOOKS, 517 Union Avenue, Knoxville, TN 37902. Information: 865-951-2180, www.unionavebooks.com
Ijams Nature Center: Events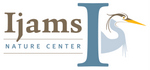 January 1, 2015 — December 31, 2018
Category: Classes & workshops, Festivals & special events, Free event, Kids & family and Science & nature
March 09, 2018 TASTE OF NATURE: Brews and Barred Owls- SOLD OUT
March 10, 2018 BIRDS AND BISCUITS: Birds of Prey
March 10, 2018 NATURE AT NIGHT: Owl Prowl
March 11, 2018 FAMILY ADVENTURE SUNDAYS: Spring Salamander Search
March 12, 2018 - March 16, 2018 IJAMS Spring Break Camp
March 16, 2018 NATURE AT NIGHT: Sunset Stroll
March 17, 2018 BIRD-ABOUTS: Birds of Prey at Seven Islands State Birding Park
March 17, 2018 IJAMS WILD FAMILIES: Wagging Walk
March 18, 2018 SERENITY SEEKERS: Sahaja Yoga Meditation Workshop
March 18, 2018 SCIENCE CAFÉ: Brown-headed Cowbirds
March 24, 2018 NATURE NUGGETS: Magical Muddiness
March 24, 2018 SERENITY SEEKERS: Sahaja Yoga Meditation Workshop
March 24, 2018 IJAMS WILD FAMILIES: Family Frog Hike
More events at http://ijams.org/events/. Ijams Nature Center, 2915 Island Home Ave, Knoxville, TN 37920. Hours: Grounds and trails open during daylight hours. Call for Visitor Center hours. Information: 865-577-4717, www.ijams.org