Calendar of Events
Thursday, September 20, 2018
Dedication for Peace Pavillion
September 20, 2018
6:30pm
Category: Festivals & special events, Free event and History & heritage
The new Peace Pavilion for the Oak Ridge International Friendship Bell will be dedicated in a ceremony at 6:30 p.m. Thursday, September 20, at the Bell's new site in A.K. Bissell Park, 1401 Oak Ridge Turnpike, Oak Ridge, TN 37830, The Bell's sound will resonate for the first time from its new location that evening, from a pavilion designed to project harmony, stability, innovation, and peace.
Learn more: bit.ly/PeacePavilionDedication
Whiskey + Wax: A LIFE-styling Event
September 20, 2018
6-8 PM
Category: Festivals & special events and Free event
At Marc Nelson Denim, 700 E Depot Avenue, Knoxville, Tennessee 37917
Join us for a new business lifestyle pop-up and raffle on Thursday September 20th to celebrate the opening of a new barbershop on Central Ave. (coming soon!!!!) and sample all of the Anchors Aweigh Hair Co. products the founder has handcrafted, right here in Knoxville. You'll also get to experience the incredible fragrances of 865 Candle Company It's a brand new Knoxville candle-making company that produces totally non-toxic candles made with soy wax and wood wicks that smell better than your favorite cologne. We're partnering with New2Knox to promote the event and get as many people as possible to come support these new Knoxville business ventures, so be sure to come out and tell a friend! We also want to thank The Maker City for all of their support! And don't forget the best part -- a delicious sampling of Thunder Road Distillery and a RAFFLE! All you have to do is give us your email when you come to the event and we'll enter you to win one of the following amazing prizes...
1ST PRIZE Marc Nelson Denim + styling session (~$300 value)
2ND PRIZE One locally made Everwood Watch Co.
3RD PRIZE Two $25 gift certificates -- one to 865 Candle Company and one to Anchors Aweigh Hair Co.!
https://www.facebook.com/events/296967857527631/
Knox County Public Library: Imagination Library Week
September 16, 2018 — September 22, 2018
Category: Festivals & special events, Kids & family and Literature & readings
Mark your calendars!
September 16-22, 2018. Celebrate Imagination Library all week long at the Knox County Public Library with special story time at your local library branch! Participating story times will be listed at www.knoxlib.org/ilweek
Knox County Public Library: 500 West Church Avenue, Knoxville, TN 37902. Information: 865-215-8750, www.knoxlib.org
Marble Springs: Farmers Market
May 17, 2018 — September 27, 2018
Category: Festivals & special events, Free event, History & heritage, Kids & family and Science & nature
The Marble Springs Farmer's Market is held Thursdays from 3-6pm, beginning May & continuing weekly through September, depending upon supply. All vendors will be selling fresh, locally-produced products including sauces, seasonal produce, herbs, perennial plants and more (weekly selection will vary).
​Marble Springs: 1220 West Gov. John Sevier Highway, Knoxville, TN 37920. Information: 865-573-5508, http://www.marblesprings.net/farmers-market
Ijams Nature Center: Events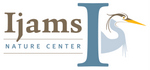 January 1, 2017 — December 31, 2018
Category: Classes & workshops, Festivals & special events, Free event, Kids & family and Science & nature
September 21, 2018 IJAMS OUTDOOR ADVENTURE: Full Moon Paddle
September 22, 2018 CREATURE FEATURE
September 28, 2018 NATURE AT NIGHT: Sunset Stroll (Bugs)
September 29, 2018 NATURE EXPLORERS: Insect Investigators
September 30, 2018 IJAMS SANCTUARY SERIES: Mindfulness Walk with Ijams
October 05, 2018 MOVIES UNDER THE STARS: Pet Sematary
October 06, 2018 CREATURE FEATURE
October 06, 2018 IJAMS 101: FREE Guided Trail Walk
October 08, 2018 - October 12, 2018 FALL BREAK CAMP: Autumn Adventures
October 13, 2018 CREATURE FEATURE
October 13, 2018 IJAMS OUT AND ABOUT: Nature Walk at Founder's Park
October 13, 2018 CITIZEN SCIENCE: Butterflies and Monarch Tagging
More events at http://ijams.org/events/. Ijams Nature Center, 2915 Island Home Ave, Knoxville, TN 37920. Hours: Grounds and trails open during daylight hours. Call for Visitor Center hours. Information: 865-577-4717, www.ijams.org