Calendar of Events
Monday, November 20, 2017
Bass Pro Shops: Santa's Wonderland
November 11, 2017 — December 24, 2017
Category: Festivals & special events, Free event and Kids & family
Santa's Wonderland returns to Bass Pro Shops and Knoxville-area families are invited to enjoy this magical Christmas village offering free photos with Santa and free family holiday activities including fun crafts and games.
Features include rustic Christmas cabins, holiday characters and live elves set amongst a dazzling backdrop of snow-covered hills and illuminated Christmas trees. The Santa's Wonderland Christmas village offers remote control trucks, laser/ foam toy arcade, Lincoln Logs building area and much more. Kids can also spend time at one of the activity tables where they can write a letter to Santa, color and do fun crafts, all for free.
Families can enjoy the wonder of Christmas inside Bass Pro Shops with Santa's Wonderland through December 24 including free photos with Santa. Guests can schedule their Santa time using the free Bass Pass system. Visit the Bass Pass Ticket Depot located at the entrance of Santa's Wonderland to pick up a time-stamped pass.
Santa's arrival coincides with Veteran's Day and the start of a holiday round up program where customers can help support service members, military families and veterans through a donation program. Bass Pro Shops will donate 100 percent of customer contributions to USO Care Packages, which are shipped directly to active service members overseas, and AMVETS.
3629 Outdoor Sportsman Pl, Kodak, TN 37764. For hours and details visit www.BassPro.com/Santa.
McClung Museum: Toys for Tots Gift Drive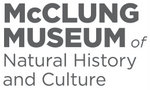 November 1, 2017 — November 30, 2017
Category: Festivals & special events
McClung Museum Store will proudly partner with the U.S Marine Corps Reserve Toys for Tots Program as a Toy Drop-Off site this holiday season. From November 1–30, university and local community members are encouraged to help a child in need by donating a new, unwrapped gift for children up to 14 years old, or purchasing a new toy from the Museum Store for donation.
The Museum Store will also have appropriate gifts for purchase for Toys for Tots, including games, stuffed animals, stocking stuffers, kids' books, adult coloring books and pencils, jewelry, and more. Need guidance? See the Toys for Tots FAQ for more information. Donations will be accepted in the Museum Store during museum hours. All Toys for Tots donors will receive a free gift.
McClung Museum of Natural History and Culture, 1327 Circle Park Dr on the UT campus, Knoxville, TN 37996. Hours: M-Sa 9-5, Su 1-5. Information: 865-974-2144, http://mcclungmuseum.utk.edu
Union Ave Books: Upcoming events
January 1, 2017 — December 31, 2017
Category: Festivals & special events, Free event and Literature & readings
Upcoming events:
Wednesday October 25th at 6 pm Book signing with author David Brill reading from his new book Into the Mist: Tales of Death and Disaster, Mishaps and Misdeeds, Misfortune and Mayhem in Great Smoky Mountains National Park
Sunday October 29th at 2 pm Book signing with poets Cathy Kodra and Jamie Elliott Keith reading from their new collections of poems, Under an Adirondack Moon and Past the Edge of Blue
Thursday November 2nd at 6 pm Annual Reading Group Night with Random House Reps Toni Hetzel and Jess Pearson presenting their favorite books for the season. Refreshments, prizes, giveaways!
Thursday November 9th Book signing with Paula Johnson author of Lost Restaurants of Knoxville
Sunday November 12th 2-4 pm Book signing with mystery writer Layton Green author of Written in Blood
Wednesday November 15th at 6pm The Southern Writers Book Group discusses The Underground Railroad by Colson Whitehead
Sunday November 19th Book signing with UT Law Professor Benjamin H. Barton co-author of Rebooting Justice: More Technology, Fewer Lawyers, and the Future of Law
Wednesday November 29th at noon The Bookaholics Reading Group discusses A Spool of Blue Thread by Anne Tyler
Wednesday December 6th at 6 pm Book signing with Norma Watkins reading from her new book That Woman from Mississippi
All events are free and open to the public. UNION AVE BOOKS, 517 Union Avenue, Knoxville, TN 37902. Information: 865-951-2180, www.unionavebooks.com
Ijams Nature Center: Events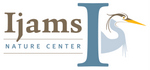 January 1, 2015 — December 31, 2017
Category: Classes & workshops, Festivals & special events, Free event, Kids & family and Science & nature
November 11, 2017 ANIMAL PROGRAM: Ijams Creature Feature
November 11, 2017 IJAMS FAMILY WILDLIFE SERIES: Fall Hike
November 11, 2017 ANIMAL PROGRAM: Ijams Creature Feature
November 11, 2017 SPECIAL EVENT: Family Hoot-enanny
November 12, 2017 ANIMAL PROGRAM: Creature Feature
November 12, 2017 IJAMS WILDLIFE SERIES: Yardbird-ology 101
More events at http://ijams.org/events/. Ijams Nature Center, 2915 Island Home Ave, Knoxville, TN 37920. Hours: Grounds and trails open during daylight hours. Call for Visitor Center hours. Information: 865-577-4717, www.ijams.org