Calendar of Events
Knoxville Children's Theatre: The Best Christmas Pageant Ever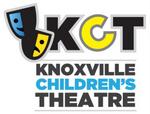 December 4, 2020 — December 20, 2020
Category: Kids & family and Theatre
Knoxville Children's Theatre, in partnership with the Clayton Foundation will present a live production of "The Best Christmas Pageant Ever" based on the classic novel by Barbara Robinson. The play will be performed December 4th through December 20th, Fridays at 7 PM, Saturdays at 1 PM and 5 PM, and Sundays at 3 PM and 6 PM. Tickets will be limited to 65 attendees for each performance and groups/families will be distanced from each other. Masks will be required for entry.
In this hilarious Christmas classic, a couple struggling to put on a church Christmas pageant is faced with casting the Herdman kids-probably the most inventively awful kids in history! You won't believe the mayhem and the fun when the Herdmans collide with the Christmas story head on! This delightful comedy is adapted from the best selling book and has become a holiday staple for theatre audiences everywhere featuring lots of laughs for audiences of all ages.
The play is performed by 22 talented young actors, from ages 8 to 16.
The show is directed by KCT student intern Quintin Rhodes, a senior at L & N STEM Academy.
KCT is East Tennessee's leading producer of plays for children and families.
Knoxville Children's Theatre, 109 E. Churchwell Avenue, Knoxville, TN 37917. Information: 865-208-3677, www.knoxvillechildrenstheatre.com