Calendar of Events
Thursday, August 2, 2012
Blount County Public Library: Hot Summer Nights Concert Series
August 2, 2012 — September 13, 2012
7:00 PM
2012 Hot Summer Nights Line-up Announced for Blount County Public Library
With the outside temperatures reaching the "sizzling" range, the variety of music by the lineup of professional performers for the 11th season of Hot Summer Nights concerts at the Blount County Public Library will also be "sizzling."
Musical genres will include Americana, Rhythm and Blues, Contemporary Country, Popular, Classical and even Opera!
All concerts will be at 7 p.m. on seven consecutive Thursday evenings, starting August 2 and concluding September 13. All concerts are indoors in the air-conditioned library facility.
Karen E. Reynolds, award-winning singer/songwriter, producer, publicist and promoter, will kick off this year's series on August 2 with her new CD, "Read the Book." Reynolds & Sanctifried with Kitt Rogers & Brandon Kottingen, in an interactive engagement with the audience, plays Americana on acoustic instruments. Her sound and creativity are reminiscent of Mary Chapin-Carpenter, James Taylor and Carole King. She has published on labels and is a host and producer on "The Writer's Block," a radio program.
The John Myers Band, appearing on August 9, features John Myers who has been engulfed in the rhythm and blues tradition since starting his career with his brothers and three others as The Five Pennies. Then becoming The Four Pennies and playing some of John's original pieces, they recorded with Brunswick Records. The current band is a blend of multiple traditions and includes Sean McCollough on keyboards, banjo and guitar; Chris Durman on guitar; Steve White on mandolin; Maria Williams on upright bass and Steve Corrigan on drums.
Gritte Fritter - John Dupree Gritte Fritter (John Dupree), singer-guitarist, will perform on August 16 with Abigail Sinders on fiddle and vocals and Roscoe Morgan on electric bass and vocals. They will perform folk and Americana song selections ranging from the traditional (When The Work's All Done This Fal)l, to popular (Still Crazy After all These Years), and the classic (Gentle On My Mind). Dupree moved to Tennessee from North Carolina in 2001.
The Standards/Spencer's Own, performing on August 23, sing a cappella with a smoothly blended harmony that only five brothers can achieve. The quintet of Morgan, Nathan, Jordan, Nicholas and Quinn Williams, present a high-energy program of choreography, comedy and audience interaction. While this group hails from Nashville and is currently changing their name to Spencer's Own to honor their father, they have performed previously at several schools in Blount County.
Fritz Beer Acoustic - June 2012 Fritz Beer, solo singer/songwriter, will perform on August 30. Fritz Beer writes and sings down-to-earth, spirited, song stories about good-hearted people who sometimes go astray. His music touches on multiple American traditions of rock, country, soul and blues. He has won songwriting awards and recently received an ASCAP songwriting award for publishing achievements. He has composed songs for short films, two feature films and multiple televisions shows, including four current shows.
Knoxville Opera Company, on September 6, will preview the coming season's operas, Die Fledermaus, The Girl of the Golden West and Cinderella. Executive Director, Brian Salesky, will accompany one or two of the performers from this season's productions as they sing excerpts from the three operas.
Bill Robinson Strings Quartet, on September 13, will perform a strings concert of music ranging from classical to Celtic, tangos to Turtles. All teachers, the quartet includes Bill Robinson, violin; Allyson Finck, violin; Christy Graffeo, viola; Sarah Cline, cello. With the varied selections of music, there should be something to suit everyone's taste, and these teachers especially invite students to the concert.
At most of the Hot Summer Nights concerts, CDs by the performers will be available for sale.
Free and open to the public, these concerts will be at the Blount County Public Library, located at 508 N. Cusick Street, Maryville.
For further information about library programs or services, call the library at 982-0981 or visit the Web site at www.blountlibrary.org .
Knoxville Writers' Guild: John Tullock
Category: Lectures and Literature & readings
John Tullock, award winning nonfiction author, to speak to Knoxville Writers Guild.
The publishing industry has changed, leaving behind many ill equipped writers. At the next Knoxville Writers' Guild meeting, author John Tullock will help writers understand how to navigate this new world.
The event, which will be open to the public, will begin at 7 p.m., Thursday, Aug. 2 at the Laurel Theater, at the corner of Laurel Avenue and 16th Street in Fort Sanders. A $2 donation is requested at the door. The building is handicapped accessible. Additional parking is available at Redeemer Church of Knoxville, 1642 Highland Ave.
www.knoxvillewritersguild.org.
Shanks Center for the Arts: Jake Ross Entertains on First Thursday
August 2, 2012
5:00 - 7:00 PM
Category: Free event and Music
Providing gentle background music for participating artists and guests will be Jake Ross, a local resident who lives near Ozone Falls. With "acoustic guitar and voice" Jake will entertain with original songs as well as cover songs. An acoustic guitar does not use amplification: the sound is a complex mixture of harmonics that give the guitar its distinctive sound.
At the First Thursday August 2, 5 - 7 pm, simple refreshments will be served. The Shanks Center for the Arts is located at 140 North Main Street, Crossville Tennessee. Parking is available behind the building at the corner of Taylor and Thurman Avenues.
Art Market Gallery: Recent Works by Patricia Herzog and Francie Entz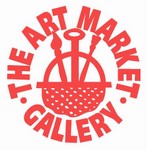 August 1, 2012 — September 2, 2012
Reception Aug. 3, 5:30 - 9:00 PM, T-Sat. 11AM-6PM, Sun. 1-5PM
Category: Exhibitions & visual art and Fine Crafts
August 1-September 2, Art Market Galley of Knoxville is pleased to present an exhibit of recent works by Patricia Herzog of Knoxville and Francie Entz of Loudon.
Patricia Herzog, who holds a MS degree in ceramics from UT, will be exhibiting a collection of her recent clay works, some of which include fused-glass elements. She enjoys experimenting with colorful glazes and textures with an emphasis on whimsical animal imagery and the natural environment. Patricia is a member of several regional craft guilds and has been a studio potter since 1978.
Painter Francie Entz will be exhibiting a collection of her recent works in water media. She says that for her "the process of painting--the journey--is the important thing." Francie aspires to create work that intrigues, captivates, puzzles and that also pleases both herself and the viewer. Member of both the Knoxville and Tennessee Watercolor Societies, her works have been juried into exhibits throughout the US.
A First Friday Reception for the exhibit is planned for August 3 from 5:30-9 pm with complimentary refreshments and live folk-style music performed by Molly Rochelson.
Member owned and operated by over 60 regional artists, Art Market Gallery is located a 422 South Gay Street in Knoxville next to the Downtown Grill & Brewery. Gallery hours are Tuesday-Saturday, 11 am – 6 pm and Sunday 1-5 pm. For more information, call 865-525-5265, visit artmarketgallery.net
Ijams Nature Center: Happenings August 1 -5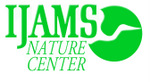 August 1, 2012 — August 5, 2012
Category: Classes & workshops, Kids & family and Science & nature
Wednesday , August 1
8 pm ADULT PROGRAM: Happy Hour Full Moon Hike
(Adults Only) Let's become part of the Ijams nightlife! Join us as the sun sets for sangria and light hors d'oeuvres before we head out on the trails. Once outside, we'll use the light of the full moon to explore the park after dark! The fee for this program is $15 for members and $25 for non-members. Pre-registration is required; please call (865) 577-4717, ext. 110 to register. Leaders: Sabrina DeVault and Peg Beute.
Thursday, August 2
1 pm FAMILY PROGRAM: Ijams Children's Story Time
Join Ijams volunteer Lynn Keffer as she reads Scaredy Squirrel at the Beach by Melanie Watt, published in 2008. In addition to the book, Lynn will also lead kids in a fun craft. Free, but a donation would be nice. Pre-registration is required; please call (865) 577-4717, ext. 110 to register.
Friday, August 3,
10 am FAMILY PROGRAM: Nature Fun Station
Join us for this terrific new program at Ijams Nature Center! Look for the Nature Fun Station sign to find a fun outdoor learning activity. Whether, we are catching bugs in the meadow or planting flowers in the garden, visitors can join us for a variety of outdoor discoveries. Follow the sign to fun! FREE. No registration required.
6 pm FAMILY PROGRAM: Evening Canoe Cruise: Search for jellyfish!
Enjoy the evening summer breezes as you cruise around the lake at Mead's Quarry. This fun and relaxed outing includes an enjoyable tour of the lake with Ijams' naturalist Stephen Lyn Bales as he searches for freshwater jellyfish. Plus there will be a boxed dinner that we'll enjoy lakeside. The fee for this program and meal are $25 for members and $30 for non-members. Pre-registration is required; please call (865) 577-4717, ext. 119 to register. Leader: Stephen Lyn Bales
Saturday, August 4
10:30 am FAMILY PROGRAM: Turtles and Snakes are Great!
(Ages 5 and up) Join naturalist Kara Remington at Smart Toys & Books for a presentation on reptiles. Participants will learn more about these interesting critters through stories, crafts and even a visit from one of our scaly friends. Space is limited and registration is required. To register, call Smart Toys at 691-1154. For more information, click: Smart Toys: Knoxville
11 am ADULT PROGRAM: Autumn in August!
(Ages 12 and up) Peg picked a peck of perfect pumpkins! This wacky weather has filled our pumpkin patch with dozens of pumpkins in August. Come taste some fun pumpkin recipes and even take home a pumpkin of your own! The fee for this program is $10 for members and $15 for non-members. Pre-registration is required; please call (865) 577-4717, ext. 110 to register. Leader: Peg Beute
2 pm WILDLIFE PROGRAM: Animal Program
Have you met all the animals that call the Ijams Visitor Center home? If not, be sure to stop by every Saturday for a chance to get nose-to-beak with some of our resident furred and feathered ambassadors. Free to members, $2 for non-members. No registration required.
Sunday, August 5
2 pm WILDLIFE PROGRAM: Show-and-Tell Sundays
Have you met all the animals that call the Ijams Visitor Center home? If not, be sure to stop by every Sunday at 2 pm and 4 pm for a chance to get nose-to-beak with some of our resident furred and feathered ambassadors. You can also learn the secrets of the exhibit hall with our museum curator every Sunday at 3 pm to peek into the world of the Ijams exhibits. Both of these programs are free to members, $2 for non-members. No registration required.
International Fine Arts Academy: West African Dance & Aerobic Class
July 31, 2012 — September 25, 2012
Tues. 6:00-7:00PM, Sat.3:00-4:30PM
Category: Classes & workshops and Dance
African Dance class will consist of African dances styles, techniques, songs, and culture. Classes are designed to educate, motivate, and inspire you about the positive awareness of African Cultural Dance as a Whole. Class will consist of a mild warm-up of stretching, cardiovascular endurance, and developing footwork/body mechanics.
SUMMER/FALL 2012 SCHEDULE
Tuesdays 6:00PM-7:00PM at the Broadway Performing Arts Ctr. 706 Broadway Street
July 31 - September 25, Cost: $10 Adults $5 Children
Saturdays 3:00PM-4:30PM at The Glowing Body, 711 Irwin Street, Knoxville, TN 37917
Aug. 4 - September 25, Cost: Donations (Karma Series)
FOR MORE INFO: Takia Faniyi Phone:(865)455-0772
Email: ifaa2012@gmail.com
WDVX Blue Plate Special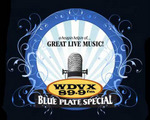 July 21, 2012 — August 4, 2012
12:00 Noon
Category: Music
Saturday 7/21
Flint Blade
Etta Britt
Monday 7/23
Rich Del Grosso
John Del Toro Richardson
Tuesday 7/24
Sweet Wednesday
Tim Fast
Wednesday 7/25
Bonnie Whitmore
Chris Porter
Thursday 7/26
Natasha Borzilova
The Living Trees
Friday 7/27
Cabinet
Drew Gibson Band
Saturday 7/28
Austin Miller
Wilhelm McKay
Monday 7/30
Hillary Reynolds Band
Jon Gambino
Tuesday 7/31
Black Water Mojo
Stephanie Quayle
Wednesday 8/1
Kevin Abernathy
Jimmy Morris
Thursday 8/2
Tova Rinah and Molly Parden
Chuck Mead
Friday 8/3
Angela Perley and the Howlin' Moons
Hiroya Tsukamoto
Saturday 8/4
Lonesome Meadow
Tim and Jodi Harbin
12:00 noon, Knoxville Visitor Center, 301 S. Gay Street, Knoxville, 37902
Fountain City Art Center: Works by Suzanne Jack and Mary Secrist

July 20, 2012 — August 17, 2012
Category: Exhibitions & visual art and Free event
Also featuring Student Exhibit: "Watercolors by the Students of Mary Secrist"
Reception: July 20, 6:30-8:00 PM
Fountain City Art Center, 213 Hotel Ave, Knoxville, TN 37918. Hours: Tuesday & Thursday, 9AM-5PM; Wednesday & Friday, 10AM-5PM; Saturday, 9AM-1PM. Information: 865-357-2787, www.fountaincityartctr.com
Creative Arts Co-op Visual & Performing Arts Center: The Comedy Experiment
July 19, 2012 — August 19, 2012
8:00 PM
Category: Comedy
'The Comedy Experiment' is back on July 19, 2012! Join us for live sketch comedy, audience-inspired improv and stand-up comedian Tom Allen.
Catch us at the Creative Arts Co-op Visual & Performing Arts Center, 426 Ruritan Road, Harriman.
The show begins at 8pm.
Tickets are $5.00 at the door. Must be 18 or older.
Call the Creative Arts Co-op at 865/765-1129 or visit www.creativeartsco-op.com
Tennessee Stage Company: Shakespeare on the Square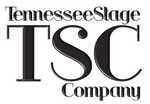 July 12, 2012 — August 12, 2012
7:00 PM
Category: Free event, Kids & family and Theatre
An entertaining evening of the various writings of the Bard, presented during the summer in Market Square. An old blanket or lawn chair is all you need to view the free performances under the stars. Donations of $5 are always welcome. Performed on a rough replica of the new Globe Theatre in London (a reconstruction of Shakespeare's original theatre), the plays will be presented in the timeless style of Elizabethan Theatre presentations. The Tennessee Stage Company encourages the audience to spend an evening on the Square: do a little shopping, have a nice dinner, see the play and maybe stop by a pub afterward. All of this and more is available on Market Square nightly. So come early and see the Square!
Thursday-Sunday evenings at 7:00 PM
"As You Like It" July 12, 14, 20, 22, 26 28, and Aug. 3, 5, 9, 11
"Julius Caesar" July 13, 15, 19, 22, 27, 29, and Aug.2, 4, 10, 12
Tennessee Stage Company: 865-546-4280, www.tennesseestage.com
Shanks Center for the Arts: Cool Cave Art in Hot July
July 11, 2012 — August 31, 2012
Thurs. 10:00 AM - 7:00, Fri. & Sat. 10:00 AM - 4:00 PM, CDT
Category: Exhibitions & visual art
When the schedule was being negotiated for the featured exhibits at the Shanks Center for the Arts, Crossville Tennessee, it was not expected that we would be in the midst of a heat wave. The natural temperature of caves in this area is mid-50 degrees F. So the original idea was that a gallery guest would experience the feeling of coolness at the exhibit. But now, the unusual heat wave, plus the un-air-conditioned Warehouse Gallery, has provided a need for more imagination on the part of viewer. Fortunately the exquisite photographs make up for the temperature difference.
Alan Cressler, a Georgia resident, is a professional photographer who accompanies Dr. Jan Simek, a Distinguished Professor of Science in the Department of Anthropology at the University of Tennessee, Knoxville, into caves in the area of middle Tennessee. Together they have explored hundreds of caves, many of which have drawings that were made thousands of years ago as determined by carbon-dating charcoal from half-burned slivers of cane. Native American people who made the artwork did so at personal risk, crawling in some cases, miles underground with cane torches. Today's explorations are not much easier, except that the researchers have helmets with lights to guide their way through the complete darkness, often in mud, water, or very tight places.
The Shanks Center for the Arts is exhibiting twenty-nine enlarged photographs in their Warehouse Gallery beginning July 5 and continuing until Friday August 31, 2012. The Shanks Center is located at 140 North Main Street, across from the Depot, Crossville, Tennessee. Business hours are Thursdays 10 - 7, Fridays & Saturdays 10 - 4, Central Daylight Time.
2 Many Pixels Gallery: Sport Photography
July 6, 2012 — August 31, 2012
Reception, Aug. 3, 6:00-9:30PM, M-F 10:00AM-5:00PM
Category: Exhibitions & visual art and Free event
An exhibit featuring the talent of both the artists and the athletes.
3 photographers are showing their images:
Andrew Kornylak from Atlanta, GA
Janine Hill from London, UK
John May from Knoxville, TN
Opening reception - First Friday August 3, from 6pm to 9:30pm:
130 West Jackson Avenue, Suite 201, Knoxville, TN 37902. The gallery is open weekdays 10 am to 5 pm and after hours or weekends by appointment at 917 532 4913 or patrice@2manypixelsphoto.com