Calendar of Events
Thursday, October 23, 2014
Ijams Nature Center: Haunted Lantern Tours
October 23, 2014 — October 29, 2014
7:00PM
Category: Festivals & special events, Kids & family and Science & nature
Haunted Lantern Tours at Ijams Nature Center
October 23, 28 and 29 (7:00 pm)
(Ages 10 and Up) Did you know that ghost hunters believe that both water and limestone can increase paranormal activity? If that's true, then the quarries at Ijams are the perfect place for a haunting- especially when you consider the area's grisly and checkered past. So if you're brave enough, join us for our Haunted Lantern Tours… a frighteningly fun adventure! The fee for this program is $7 for Ijams members and $10 for non-members. Please call (865) 577-4717, ext. 110 to register.
2915 Island Home Avenue - Knoxville, TN 37920
Side Splitters Comedy Club: Jackass star STEVE-O
October 23, 2014 — October 25, 2014
More details TBA
Side Splitters Comedy Club - West Knoxville, 9246 Parkwest Boulevard, Knoxville, TN 37923. 865.934.LAFF (5233) www.SideSplittersComedy.com
Bijou Theatre: An Evening with David Sedaris
Category: Comedy, Literature & readings and Theatre
With sardonic wit and incisive social critiques, David Sedaris has become one of America's pre-eminent humor writers. This master of satire's pieces appear regularly in The New Yorker and have twice been included in "The Best American Essays." He'll be in here in support of his new book "Exploring Diabetes with Owls", and if you stay after his show, he will stay to sign anyone's book who chooses to do so.
Bijou Theatre, 803 S. Gay Street, Knoxville, TN 37902. Information/tickets: 865-522-0832, www.knoxbijou.com, www.ticketmaster.com
17th Street Studios: Open Studio Night
October 23, 2014
6:00-9:00 PM
Category: Exhibitions & visual art, Festivals & special events and Free event
17th Street Studios is a workspace for artists in the Fort Sanders neighborhood near downtown Knoxville. Join us at our annual Open Studio Night to eat, drink, socialize, & explore the studios. Artwork will be available for purchase. This event is FREE and open to the public.
17TH STREET ARTISTS: ASHLEY ADDAIR, APRIL BACHTEL, JALANA COOPER, LESLEY EATON, MICHAEL GILES, MICHELLE JEPHCOTT, CARRI JOBE, SAMUEL KING, SARAH MCFALLS, JANET MCMULLEN, BETH MEADOWS, and TONY SOBOTA
1642 Highland Avenue, Knoxville - Corner of 17th Street & Highland at Redeemer Church
CONTACT: 17TH.STUDIOS@GMAIL.COM CONNECT WITH 17TH STREET STUDIOS ON FACEBOOK
Tennessee Theatre: An Evening With Wilco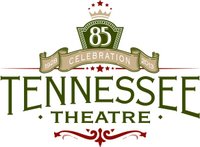 Category: Music
Grammy-award-winning classic roots rock band Wilco! The Chicago sextet was founded by singer-songwriter Jeff Tweedy in the mid-90s and has been called "the best rock band in America" by NPR. Wilco's rock music incorporates folk, pop and genre-spanning experimentalism.
Tennessee Theatre, 604 S. Gay Street, Knoxville, TN 37902. For information/tickets: 865-684-1200, www.tennesseetheatre.com, www.ticketmaster.com
East Tennessee Writers Hall of Fame
Category: Fundraisers and Literature & readings
Join the Friends of Literacy to honor East Tennessee's finest authors on Thursday, October 23 at 11:30AM at the Lighthouse Knoxville, 6800 Baum Dr, Knoxville, TN 37919. This year's honorees are David Haley Lauver, Bob Leggett, Charles Wright, Frank Murphy and a Lifetime Achievement award to Vince Vawter.
Tickets are $100 which includes a three course lunch and time to meet the authors and get books signed. Please RSVP by October 17 to 865 549 7007 or
www.friendsof literacy.org.
Pellissippi State Community College: Faculty Lecture Series
Category: Free event and Lectures
Ethics, logic, physics, politics, science. Western civilization owes a great debt to the classical Greek philosophers, and one Pellissippi State Community College faculty member pays his respects to one of those early sages in a lecture.
Trent Eades, an assistant professor of English, presents "The Many Faces of Socrates" beginning at 12:30 p.m. in the Goins Building Auditorium on the Hardin Valley Campus, 10915 Hardin Valley Road. The lecture is free and the community is invited.
"Socrates was one of the most influential people in history—not as a man who lays down laws, but as one who reasons," Eades said. "He was credited with turning philosophy away from explanations of the world to exploration of the self—to ethics, morality, justice and the proper way for a person to live."
Eades' presentation, which includes cameo appearances by other Pellissippi State faculty members, focuses on Socrates as a multifaceted character. Born circa 470 BCE, the Athenian philosopher was the mentor to both Plato and Xenophon. His namesake "Socratic method"—based on asking and answering questions to provoke critical thinking—laid the foundation for Western systems of logic and philosophy.
"The Many Faces of Socrates" is one of the events that make up Pellissippi State's arts series, The Arts at Pellissippi State. The series brings to the community cultural activities ranging from music and theatre to international celebrations, lectures, and the fine arts. This year, the arts series celebrates Pellissippi State's 40th anniversary. For more information about Pellissippi State, visit www.pstcc.edu or call (865) 694-6400. To request accommodations for a disability, contact the executive director of Human Resources at (865) 694-6607 or humanresources@pstcc.edu.
"Variety Thursday" on Market Square: Norwegian Wood
Category: Free event, Kids & family and Music
The Variety Thursdays series of free concerts on Market Square is returning for a run of fall shows through Oct. 30. The series is sponsored by the City of Knoxville and Stellar Visions and Sound. All concerts are free - and that includes parking, which is free after 6 p.m. at the City-owned Market Square, State Street and Locust Street garages. There will be no alcohol or food sold on Market Square during the concerts, apart from what is available on the patios of surrounding restaurants.
Thursday, Oct. 23: NORWEGIAN WOOD
Norwegian Wood performs an eclectic stew of chamber music, ranging from arrangements of Beatles songs to well-known classical pieces.
James White's Fort: HearthScares Tours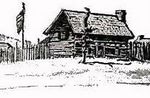 October 17, 2014 — October 30, 2014
Category: Festivals & special events and History & heritage
The Walking Tour of Ghostly Knoxville
Come and join the spirits for a tour of Downtown Knoxville's scariest landmarks. The tours which last approximately one and a half hours each, will visit the sites of some of Knoxville's best kept secrets. Stories for this year include; the legend of Knoxville's own Frankenstein, Knoxville's first mass murderer, John Roberts, and the Spirit of the Tennessee Theatre. This year's tour will also include the story of "Hank's Last Ride" and will be about one and a half miles in length. All tours began and end at James White's Fort located at the intersection of Hill Avenue and Hall of Fame Drive. Ample free parking is available for tour participants at the Fort.
Tours are given October 17th, 20th, 21st, 27th, 28th, 29th & 30th. Tours will depart at 7:00 p.m. each evening. Each tour will end with a marshmallow roast around the fires at the Fort. Admission for Adults 16 and over will be $10.00 and $6.00 for children ages 6–15. Reservations are requested for large groups of 12 or more and may be made by calling the Fort at 525–6514.
In case of inclement weather, please call James White's Fort to find out if the tour is cancelled.
James White's Fort, 205 E. Hill Ave, Knoxville, TN 37915. Information: 865-525-6514, www.jameswhitefort.org
Theatre Knoxville Downtown: And Then There Were None
October 10, 2014 — October 26, 2014
Category: Theatre
Knoxville Zoo: BOO! at the Zoo
October 9, 2014 — October 26, 2014
5:30 PM - 8:00 PM
Category: Festivals & special events and Kids & family
BOO! at the Zoo presented by U.S. Cellular® kicks off Knoxville's largest Halloween event beginning Thursday, Oct. 9th. This year, the zoo has 12 nights of safe and not-too-scary Halloween fun scheduled over three weekends; Thursday through Sunday, Oct. 9-12, and continuing Thursday through Sunday, Oct. 16-19 and Oct. 23- 26, from 5:30-8:00 p.m. each evening.

BOO! at the Zoo, a Halloween tradition for 28 years, is a family event featuring trick-or-treating through the zoo along the BOO! Trail, the Madaris Monster Mash tent with music and activities perfect for preschool and elementary-aged event-goers, friendly costumed characters and entertainers throughout the zoo, and the only "haunted" carousel in East Tennessee, the Scary-Go-Round. (How can you tell it's haunted? It goes backwards, of course.)

Boo! at the Zoo tickets are $7 per person. Children under two are admitted free. Parking is $5. Tickets are available at in advance by phone at (865) 637-5331, online at knoxvillezoo.org and at the zoo's ticket office during regular zoo hours. Knoxville Zoo members receive a $2 discount on admission tickets and free parking. U.S. Cellular customers can show their U.S. Cellular phone and receive $2 off BOO! at the Zoo admission.
Knoxville Zoo members and U.S. Cellular customers who purchase tickets in advance can take advantage of the U.S. Cellular® Speed Pass Lane for expedited entry into the event, including early entry at the start of the evening.
Appalachian Arts Craft Center Fall Porch Sale
October 9, 2014 — October 23, 2014
Category: Fine Crafts
The Appalachian Arts Craft Center in Norris will hold its Fall Porch Sale starting Thurdsay, Oct. 9, and running for about two weeks. The Porch Sale features outdated stock, seconds, student crafts and unjuried work by members of the Craft Center. It's an excellent time to get great deals. There will also be baked goods for sale.
The Appalachian Arts Craft Center is a nonprofit center that has been fulfilling its mission by promoting traditional artists and crafts in the East Tennessee area for 40 years. Currently the center has about 70 crafters who sell in the shop.
Appalachian Arts Craft Center: 2716 Andersonville Highway, Clinton, TN. Hours: Monday-Saturday 10AM-6PM, Sunday 1-5PM. Closed Sunday and Monday in January and February. Information: 865-494-9854, www.appalachianarts.net

Appalachian Arts Craft Center: 2716 Andersonville Highway, Clinton, TN. Hours: Monday-Saturday 10AM-6PM, Sunday 1-5PM. Closed Sunday and Monday in January and February. Information: 865-494-9854, www.appalachianarts.net