Calendar of Events
Tuesday, August 4, 2015
Athens Area Council for the Arts: Arts on the Side Brown Bag Lecture
August 4, 2015
12:00 Noon
Category: Exhibitions & visual art, Free event and Lectures
The Arts Center is pleased to announce the next installment of our monthly lunch-time series, Arts on the Side, Tuesday August 4, 2015 at noon. The public is invited to bring a "brown bag" lunch on the first Tuesday of each month and enjoy a free concert or art demonstration.

This month, artist Angela Dittmar Posey will talk about her exhibit, Me and the Gazelle, which opens Monday July 13. Posey's work is dynamic and interactive, inviting the viewer to explore his/her own perception of Posey's installation. Those attending are invited to ask questions, and enjoy a tour of the work.

For more information about these and other programs of the Athens Area Council for the Arts, go to athensartscouncil.org, call 423-745-8781, or stop by The Arts Center at 320 North White Street in Athens, TN.
Tennessee Valley Fair: Summer Lego Workshops
Category: Classes & workshops, Free event and Kids & family
The Tennessee Valley Fair will offer educational Lego™ workshops beginning July 16. Events are free and open to all ages but geared towards children, Kindergarten through 8th grade. Participants will be introduced to the art of competitive Lego™ building and enjoy hands-on building opportunities, tutorials and more.
• Halls Public Library
August 4 - 3:00 p.m.
4518 East Emory Road, Knoxville, TN 37918

• Cedar Bluff Public Library
August 6 - 1:00 p.m and 2:00 p.m. (2 Sessions)
9045 Cross Park Dr. Knoxville, TN 37923
Each workshop is hosted and presented by local educators, Beyond a Brick. Beyond a Brick™ is comprised of seasoned East Tennessee educators whose background in STEM (science, technology, engineering and math) based education allows them to present a wide range of curriculum in a fun and engaging way. The Lego™ workshops will also highlight the Tennessee Valley Fair's Lego™ Extravaganza event on Saturday, September 12. Individuals and teams of all ages are welcome. Official rules: tnvalleyfair.org - click on Contests.

Tennessee Valley Fair: 865-215-1471, www.tnvalleyfair.org
Art Market Gallery: "Knoxville, Then and Now" and Works by Vivian Shoemaker
August 3, 2015 — August 31, 2015
Category: Exhibitions & visual art, Fine Crafts and Free event
The Art Market Gallery will have a special showing of works by gallery members entitled "Knoxville, Then and Now". There will also be a memorial showing of glass works by artist, Vivian Shoemaker. Her stained glass works reflect the landscape of the east Tennessee area. This show will be in conjunction with the East Tennessee History Center's History Fair which takes place on August 15th in downtown Knoxville.
Owned and operated by 62 professional regional artists, the Art Market Gallery is a few doors from Mast General Store and next to Downtown Grill & Brewery. The gallery is wheelchair accessible, and parking in the abutting garage and on the street is free on weekends and after 6 p.m. weekdays.
Art Market Gallery, 422 S. Gay St, Knoxville, TN 37902. Hours: Tu-Th & Sa 11-6, Fri 11-9, Su 1-5. Information: 865-525-5265, www.artmarketgallery.net
Ijams Sanctuary Series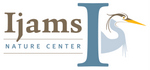 August 2, 2015 — August 29, 2015
4:00-6:00PM
Category: Science & nature
The Ijams Sanctuary Series is back! Join us throughout the month of August for some restorative time in the forest.

"Shinrin-Yoku," or forest bathing, is the slow, meditative exploration of the forest using all five senses. By removing distractions such as cell phones, cameras and even talking, participants are able to truly engage with their surroundings and experience the restorative properties of nature.

Join senior naturalist Stephen Lyn Bales for some quiet time on Sunday afternoons. The fee for this program is $7 for Ijams members and $10 for non-members. Please call (865) 577-4717, ext. 110 to register.

August Mindfulness Walk Dates:

Sunday, August 2nd 4pm-6pm
Sunday, August 16th 4pm-6pm
Sunday, August 29th 4pm-6pm
Ijams Nature Center, 2915 Island Home Ave, Knoxville, TN 37920. Hours: Grounds and trails open during daylight hours. Call for Visitor Center hours. Information: 865-577-4717, www.ijams.org
Fountain City Art Center: Travel and Treasures Exhibition
July 17, 2015 — August 6, 2015
Category: Exhibitions & visual art and Free event
The next show is one which the Fountain city Art Center has been eagerly anticipating for the past year! We are honored to have a four-artist show featuring four remarkably talented people: Aurora H. Bull, oils; Tracy Gray, watercolors, Terry Chandler, acrylics, and Marty McConnaughey, mixed media gourds.
The opening reception will be Friday, July 17, 6:30 – 8:00 PM.
Among Aurora's works from her travels will be scenes from Italy, the Netherlands, and the deserts and mesas of the American West. Terry will also include works from some of his trips in East Tennessee and around the country. Tracy's works are brilliant with color, each one a true gem in transparent watercolor. Every work by Marty is a treasure in itself! She uses items from nature to embellish her decorative work on large gourds. The end result must be viewed to be believed! Everyone is encouraged to attend the opening reception. No entry fee is charged to FCAC exhibits.
Gallery Hours: Tu, W, Th 9-5; Fri. 10-5; Sat. 9-1. At 213 Hotel Rd, Knoxville, TN 37918. Info: (865) 357-2787, www.fountaincityartctr.com
Athens Area Council for the Arts: Me and the Gazelle
July 13, 2015 — August 28, 2015
Category: Exhibitions & visual art and Free event
The Athens Area Council for the Arts announces Me and the Gazelle showing work by Angela Dittmar Posey, regional artist and adjunct professor of art at University of Tennessee at Chattanooga. The exhibit is available for viewing at The Arts Center, 320 North White Street, Athens, Tennessee.
Angela Dittmar Posey earned a Bachelors of Fine Arts in Painting and Drawing from the University of Tennessee at Chattanooga and a Master of Fine Art in Studio Art from the City University of New York, Hunter College. During her Masters studies, Posey studied at University College London, The Slade School of Fine Art, in London, England. Posey executes various types of work, from paintings to performances, which solicit moments of self-awareness. She teaches Painting, Drawing, and General Education courses at the University of Tennessee at Chattanooga.
The exhibit reception is Friday, July 17, 2015 from 5:30 – 7:00 p.m. Posey will be on hand to informally discuss her art. The reception will include light refreshments and is free and open to the public. After the reception, AACA's Youth Theatre Workshop will present Shaking Up Shakespeare at 7:30 pm in the Sue E. Trotter Theatre. This event is also free and open to the public.
For questions or more information about this or any AACA program contact The Arts Center by phone at 423-745-8781, by email at office@athensartscouncil.org, or in person at 320 North White Street in Athens.
Tennessee Valley Unitarian Universalist Church: Exhibition by Art Group 21 and Lisa Kurtz
July 9, 2015 — August 31, 2015
Category: Exhibitions & visual art, Fine Crafts and Free event
Free and open to the public; Opening reception July 17 from 6 to 7:30 p.m.; artists' talks at 6:30 p.m.
Exhibit runs through end of August

Art Group 21: Friends and Artists
Art Group 21 is comprised of many award-winning artists with professional art training from all over the United States as well as from other countries. Established in the early 1980's by a small group of art graduates needing the fellowship and support of like-minded, working artists, Art Group 21 is a work/study group for mutual support and artistic growth of the members in their pursuit of excellence in the arts. Programs include workshops, lectures, critiques, field trips and group exhibits. The group maintains that the various art forms are a part of the aesthetic total and are mutually reinforcing, thus encouraging the uniqueness of each artist's vision.
"Friends and Artists" features the recent work of several members.

Lisa Kurtz: Clay for the Wall
Inspired by the sea, "Clay For The Wall" focuses on texture, forms and creatures found in and on sand and water. Kurtz calls these three dimensional canvases: sculptural explorations integrating texture, form, clay and glaze to highlight her two muses – the ocean and clay. She throws and hand builds her clay pieces and often integrates the two methods to create her sculpture, wall art and functional pottery. Her work emphasizes the malleable qualities of clay with lots of texture. By stretching and altering the work while it is still wet, Kurtz welcomes and encourages the spontaneous "happy accidents" that take place while working in the medium and in the firing process. Her current work explores the contrast between raw, earthy, stretched slabs of clay and smooth, thrown glazed forms. Kurtz has been a potter for over 36 years. An award-winning ceramic artist, she currently teaches clay at Cleveland State in Cleveland, Tennessee.
At Tennessee Valley Unitarian Universalist Church, 2931 Kingston Pike, Knoxville, TN 37919. Gallery hours: Mon-Thurs 9 AM - 5 PM and Sunday 9:30 AM - 1:30 PM. Information: 865-523-4176, www.tvuuc.org
Great Smoky Mountains Heritage Center: Qualla Arts and Crafts: Tradition and Innovation
July 7, 2015 — November 29, 2015
Category: Exhibitions & visual art and History & heritage
Robert B. Patterson, Great Smoky Mountains Heritage Center Executive Director, announced today that it is hosting a traveling exhibit, "Qualla Arts and Crafts: Tradition and Innovation" in its Proffitt's Gallery space inside the Main Gallery of the Great Smoky Mountains Heritage Center. The exhibit will be on display from now until the end of November 2015 and is sponsored by the Blount Partnership.
Founded in 1946 Qualla Arts & Crafts, Cherokee North Carolina, is the oldest Native American artists cooperative in the U.S. The exhibit was curated by Western Carolina University and opened in conjunction with the 65th anniversary of Qualla. Western Carolina University is located located in Cullhowee, North Carolina. The art of the past and present Cherokee artists is rooted in culture and place. The exhibit showcases the work of several Cherokee artists, including Joel Queen, Karen George, Fred Wilnoty, Geraldine Walkingstick and Davy Arch. Visitors to this exhibit will experience the innovation of Cherokee artisans, with objects ranging from archaeological artifacts to contemporary crafts.
Admission is free for Heritage Center members, Adults $6.00, Seniors 60 plus and children ages 6 - 17 $4.00, children 5 and under are free.
Great Smoky Mountains Heritage Center, 3/4 mile east of traffic light at the Highway 321 and 73 intersection towards the Great Smoky Mountains National Park, Townsend, TN. Hours: Monday-Saturday, 10AM-5PM, Sunday 12-5PM. Information: 865-448-0044, www.gsmheritagecenter.org
Tennessee Artists Association: Exhibition at Westminster Church
July 1, 2015 — August 31, 2015
Category: Exhibitions & visual art and Free event
This is a group show by local artists who are members of the Tennessee Artists Association featuring a variety of works in pastels, watercolors, oils, acrylics and mixed media.
Hours: Monday thru Friday, 9 AM to 4PM
Westminster Presbyterian Church's Schilling Gallery, 6500 S Northshore Dr, Knoxville, TN 37919. Info: (865) 584-3957
Tennessee Artists Association: www.tnartists.org
Oak Ridge Art Center: Exhibition by Knoxville Watercolor Society
June 27, 2015 — August 9, 2015
Category: Exhibitions & visual art and Free event
The Knoxville Watercolor Society will exhibit recent works from its members. Opening reception Saturday June 27, 2015 7:00 – 9:00 and features Gallery Talk at 6:30. For more information about the Knoxville Watercolor Society, membership requirements and to view members' art works go to www.knxvillewatercolorsociety.com.
Oak Ridge Art Center, 201 Badger Avenue, Oak Ridge, TN 37830. Hours: Tu-F 9-5, Sa-M 1-4. Information: 865-482-1441, www.oakridgeartcenter.org
American Museum of Science & Energy: Nikon Small World
June 12, 2015 — September 13, 2015
Category: Exhibitions & visual art
The American Museum of Science & Energy will open Nikon Small World, a traveling exhibit showcasing 20 award winning photomicrographs from the 40th annual Nikon Small World Photomicrography Competition. This year's winner is Rogelio Moreno of Panama for capturing a rarely seen image of a rotifer's open mouth interior and heart-shaped corona. A computer system programmer by occupation, Moreno is a self-taught microscopist whose photomicrograph serves to show just how close the beauty and wonder of the micro-world truly is - not just for scientists, but anyone willing to open their eyes and look for it. Moreno is recognized along with over 80 other winners from around the world for excellence in photomicrography. Winners from Italy, the United States, Austria, Spain and Australia also ranked in the top ten, for exceptional images selected based on both artistic quality and masterful scientific technique.
"Since the competition began 40 years ago, the caliber in quality and range of subject matter of the images, is matched only by the scientists and photographers who submit them," said Eric Flem, Communications Manager, Nikon Instruments. "So much has changed in science and technology in the past forty years, opening the door for more and more scientists and artists alike to capture and share their stunning images with the world. A look at our gallery is like a time capsule of the advancements made in the last four decades and truly shows the legacy a Nikon Small World continues to build."
Rogelio Moreno is a first-time first-place winner of the Small World competition, though he has placed each time he has entered the contest starting three years ago. That success is a testament to his incredible skill, as he only began taking photomicrographs in 2009.
Judges awarded Moreno's shot of a rotifer caught open-mouthed and facing the camera – for its exemplary technique. Capturing the perfect moment when the rotifer opened its mouth for the camera required extreme patience from Moreno, who watched for hours waiting for his opportunity. With the rotifer in constant motion, he utilized the flash to freeze the movement as soon as the mouth opened – still leaving him with only a one- or two-second window to take the photo, and possibly only one shot to get it right. He also used differential interference contrast (DIC) to enhance the coloration in unstained, transparent samples, and to provide a more detailed image of the rotifer.
"When you see that movement, you fall in love. I thought - wow, that is amazing. I can't believe what I'm seeing. This is something very, very beautiful," said Moreno of his winning image. "I hope now it can inspire others as much as it has inspired me – to learn about science, to look closely and notice something truly amazing."
As the 2014 winner, Moreno joins the ranks of 36 other photomicrographers, artists and scientists from all over the world who have taken the top prize. This year's competition received over 1,200 entries from more than 79 countries around the world. Top images from the 2014 Nikon Small World Competition will be exhibited in a full-color calendar and through a national museum tour. For additional information, please visit www.nikonsmallworld.com, or follow the conversation on Facebook and Twitter @NikonSmallWorld.
American Museum of Science & Energy, 300 S. Tulane Avenue, Oak Ridge, TN 37830. Hours: Monday-Saturday 9AM-5PM, Sunday 1-5PM. Information: 865-576-3200, www.amse.org
East Tennessee Technology Access Center: Drum Circle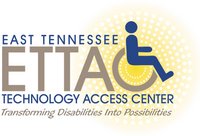 June 9, 2015 — December 22, 2015
Category: Free event, Kids & family and Music
Want to play drums with us? People with disabilities, friends, and family are all welcome! Come join us!
Tuesdays, 1-2 PM
East Tennessee Technology Access Center, 116 Childress Street, South Knoxville (enter through rear entrance of building). Phone: 865-219-0130, ettacmain@gmail.com, www.ettac.org