Calendar of Events
Sunday, April 26, 2015
Dogwood Arts: Bikes & Blooms
April 26, 2015 — April 27, 2015
3:00 PM
Category: Festivals & special events, Free event and Science & nature
We've teamed up with Outdoor KnoxFest for a second year to make Bikes & Blooms even better as we experience the Dogwood trails the lean, green way – on a bicycle by way of an organized ride! Both rides will be scenic, 7-9-mile rides for everyone to enjoy and will be led by a member of Tennessee Valley Bikes. Rides are free, NO pre-registration is required.
Bikes & Blooms Scenic Rides
Leaving from Outdoor Knoxville Adventure Center [900 Volunteer Landing, Knoxville]
SATURDAY, APRIL 26 AT 3:00PM
Observe the beauty of the Dogwood Trails from the seat of a bicycle as you ride to the colorful gardens that frame Island Home Boulevard. Riders will enjoy river views and tranquil forests as they continue on the greenway to Ijams Nature Center before returning.
SUNDAY, APRIL 27 AT 3:00PM
Behold the colorful displays of our native dogwood trees that fringe our boulevards and gardens. Bikers will ride through downtown and loop through historic neighborhoods in North Knoxville.
Dogwood Arts Festival: 865-637-4561 www.dogwoodarts.com
McClung Museum: Civil War Lecture Series: "Four Years of Civil War Commemoration in Knoxville"
Category: Exhibitions & visual art, Free event, History & heritage and Lectures
The museum's annual Civil War Lecture Series will continue with the talk "Four Years of Civil War Commemoration in Knoxville." Joan Markel will recap the 150 years of Civil War history, and highlight the accomplishments of the sesquicentennial commemoration effort here in Knoxville. The lecture is free and open to the public and will be held in the museum auditorium.
Markel notes, "Our goal at the museum has been to educate and engage the community in the richness of their Civil War past. Those four years of life and death conditions were traumatic—a terrible experience almost completely lost to time by people today living in its shadow. Strong lessons and legacy provide a cultural depth to our understanding and appreciation of East Tennessee 150 years later."
The McClung Museum is located at 1327 Circle Park Drive. Museum admission is free, and the museum's hours are 9:00 a.m. to 5:00 p.m. Monday to Saturday and 1:00 p.m. to 5:00 p.m. on Sundays. Free two-hour museum parking passes are available from the parking information building at the entrance to Circle Park Drive on the weekdays. Free public transportation to the museum is also available via the Knoxville Trolley Vol Line. Information: 865-974-2144, http://mcclungmuseum.utk.edu
Church of the Ascension: Organ Recital by Oliver Latry
Category: Music
Sunday, April 26, at 5:00PM Olivier Latry, the organist of Notre Dame Cathedral in Paris, will present a solo organ recital.
800 S Northshore Dr, Knoxville, TN 37919
(865) 588-0589
www.knoxvilleascension.org
Striped Light: Letterpress Demonstration & Print Sale
Category: Classes & workshops, Exhibitions & visual art and Free event
Come one, come all! See how easy it can be to hire us. Learn about classes & lessons. Talk to us about your projects. Find out what we can do for you!
Letterpress? We can... "make it for you" or "make it with you".
Striped Light Hands on Press, 107 Bearden Place, Knoxville, TN 37917. www.stripedlight.com
Creative output imprint: fine art, recorded material, cultural experiences, also home of Hands on Press: an educational letterpress production facility that designs and facilitates a range of classes, workshops and unique activities.
Historic Fourth & Gill Presents the 25th Anniversary Tour of Homes
April 26, 2015
1:00-6:00PM
Category: Festivals & special events, Fundraisers and History & heritage
The Historic Fourth and Gill neighborhood welcomes you to celebrate its 25th Anniversary Tour of Homes on Sunday, April 26, 2015 from 1:00-6:00pm.

The Tour of Homes committee invites guests to stroll through one of Knoxville's premier historical districts and to step inside several neighborhood homes and two condominiums inside the recently renovated Brownlow School Lofts. The Tour begins at the stately Central United Methodist Church, one of the city's most beautiful examples of Gothic Revival architecture.

Tour guests can take a leisurely walk through the neighborhood to visit homes, or guests can ride a red trolley bus – with a resident tour guide host – from point to point.

The Tour, a Featured Event of the Dogwood Arts Festival, coincides with the Dogwood Arts Open Gardens and Walking Trails that showcase four neighborhood gardens and notable trees. Maps (which include addresses for the gardens) for the self-guided tour are located inside the special event mailbox on the west side of Luttrell Street, adjacent to the Brownlow School Lofts.
Purchase advance Tour of Homes tickets for $10 (free for children 12 and under) on the Fourth and Gill website (www.fourthandgill.org), at Three Rivers Market (1100 N. Central Street), at Bliss (24 Market Square), or at Bliss Home (29 Market Square and 7240 Kingston Pike). Tickets purchased on the day of the Tour, Sunday, April 26, 2015 from 1:00-6:00pm cost $12 (free for children 12 and under) at the Central United Methodist Church (201 Third Avenue) from 1:00-5:00pm.
Sunday, April 26, 2015 from 1:00-6:00pm.
Organization contact is PO Box 3845, Knoxville, Tennessee, 37927-3845.
Dogwood Arts: Featured Open Gardens
April 25, 2015 — April 26, 2015
Category: Festivals & special events and Science & nature
Saturday, April 25, 2015 from 10:00am-5:00pm
Sunday, April 26, 2015 from 12:00-5:00pm
Dogwood Arts is honored that the owners of these private gardens are opening their magnificent gardens to share with the public for this one weekend in April. Each one is unique in design and offers a variety of plant materials and special features. We hope you enjoy a private tour of these gardens as we celebrate another blooming spring and the region's natural and cultural beauty.
[1] DR. ALAN SOLOMONDr. Alan Solomon
2705 Riverside Drive, Knoxville 37914
Included in the Smithsonian Institution's Archives of American Gardens, GATOP [God's Answer To Our Prayers] features many hundreds of botanical specimens such as coniferous and deciduous trees, extensive collections of wildflowers, perennials, groundcovers. Among waterfalls and meandering streams you will find many rare specimens of trees in addition to some native plantings. Complimenting this beautiful garden are stainless-steel, iron, bronze and stone sculptures. Newer sections of GATOP feature conifer collections, blooming dry creek beds and a sculpture garden composed of large marble outcroppings.
[2] EDDIE MANNIS
3835 Kingston Pike, Knoxville, 37919
These gardeEddie Mannis_Featured Gardenns are inspired by the original Gustav Stickley designed Arts and Crafts home – circa 1925. The large Veranda introduces breath-taking vistas set against a backdrop of Red and White Oak trees that are over a century old. At the bottom of the terraced gardens is an Arts and Crafts fireplace similar to the original Stickley design that is found inside the home. The hidden grassy alcove is surrounded with blossoming hydrangeas and rare Danae racemosa. The path that circles the entire garden meanders by the original stone pond and stacked stone bench. The abundant color transforms these gardens into an every changing panorama of splendor.
[3] TOM BOYD & SANDI BURDICK
7305 John Norton Road, Knoxville, 37920Sandi Burdick_Tom Boyd Featured Garden
This large property has a naturally occurring creek that runs through it which has been transformed into several large ponds, waterfalls and fountains. The owners are outdoor enthusiasts and their love of creating gardens is evident in several outdoor spaces brimming with unusual plants, interesting walkways and beautiful vistas. Their waterfall garden was featured in Fine Gardening Magazine including the cover photo.
[4] LANE HAYS
2925 Keller Bend Road, Knoxville, 37922
Set on the banLane Hays Gardenks of Fort Loudon Lake, the Hays Gardens were begun in 1992 with the construction of a pond and waterfall within the old marble quarry located on the property. More woods were cleared in 2013 to start additional woodland gardens and another waterfall cascading over massive marble formations. A fenced cottage garden features perennials, roses, shrubs and annuals. Around Mother's Day the fragrance of old fashioned and hybrid teas fill the Rose Garden created in 1996. A Moon Garden faces the west and allows the white flowers to catch the light of the moon over the lake.
Dogwood Arts: 865-637-4561 www.dogwoodarts.com
Outdoor Knoxfest
April 25, 2015 — April 26, 2015
Category: Festivals & special events, Kids & family and Science & nature
Mark your calendar now for a weekend of exciting events, demonstrations, and new adventures! Outdoor Knoxfest - April 25-26 - features hikes, bike rides, paddles, and other activities to get you outdoors and enjoying our recreational assets. Demonstrations, clinics, and information from outdoor organizations throughout the area will be at the Outdoor Knoxville Adventure Center on Volunteer Landing. If you have ever wanted to try a new activity, this is your chance!
Legacy Parks Foundation, 900 Volunteer Landing Lane, Knoxville, Tennessee 37915, http://www.outdoorknoxville.com/
The District Gallery: Automata: Art Cars by Clark Stewart
April 24, 2015 — May 30, 2015
Category: Exhibitions & visual art and Free event
The District Gallery & Framery is pleased to present Automata: Art Cars by Clark Stewart, opening April 24. Stewart, a retired professor, taught drawing and painting at the University of Tennessee for 42 years. His work, which is largely figurative, has been shown in over 200 exhibitions worldwide and is included in many private, corporate and museum collections.
Opening Reception: Friday, April 24, 5-9 p.m. - Meet the artist, and, if you own a classic car, we invite you to drive it to the opening reception for a fun evening with fellow gear heads!
As a teenager in Orange County, California, Stewart restored an MG-TC to concours level and progressed through an Alpha Romeo, Porsche, MG, Jaguar and more. An avowed motoring enthusiast, he is now involved in various vintage motorcycles—Nortons, a Benelli, and a classic BMW. Stewart's "Automata" project is an attempt to bring his passions of art-making, modeling and machinery together. "Automata" are sculptures of imaginary, somewhat fantastic cars that are loosely based on exotic cars of the '30s deco period. Most are around 15 inches long and made of wood, metal, and materials not associated with cars, such as velvet. They have no provision for passengers and are conceived as pure machines, their qualities uncompromised by human occupancy. The series concept is that they are imaginary maquettes for full-scale vehicles that would cruise urban areas controlled by sensors and computer programs—like drones for the viewing pleasure of passing onlookers.
The exhibit features over 20 of Stewart's art cars and motorcycles. Also included in the show are displays that were custom-built by The Framery for these sculptures.
The District Gallery, 5113 Kingston Pike, Knoxville, TN 37919. Hours: Mon-Fri 10-5:30, Sat 10-4. Information: 865-200-4452, www.TheDistrictGallery.com
Knoxville Opera: Verdi's Il Trovatore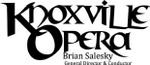 April 24, 2015 — April 26, 2015
The fire of the gypsy's curse is ablaze with - IL TROVATORE by Verdi. A heroic dueling troubadour; A fatal love triangle; The gypsies' celebrated Anvil Chorus!
The Inquisition and civil war rage through 15th century Spain. A rivalry between brothers unknowingly separated at birth, a crazed gypsy woman, and a tyrannical count doom the love of a noblewoman for her ardent balladeer. Roman censors halted the 1853 premiere of this rousing opera about lust, madness, and murder!
A powerhouse cast delivers Verdi's thrilling score, led by internationally lauded Joyce El-Khoury, and Nelson Martinez, who gave a brilliant, heartbreaking performance as Knoxville Opera's Rigoletto. April 24, 2015, 8:00 PM & April 26, 2015, 2:30 PM at the Tennessee Theatre. Performed in Italian with projected English translations. Opera preview hosted by Maestro Salesky begins 45 minutes prior to each performance.
Tickets start at $18. Knoxville Opera: 865-524-0795, http://www.knoxvilleopera.com/schedule/trovatore/
Footlights Productions: The Curious Savage
April 24, 2015 — April 26, 2015
Category: Theatre
Dates of show: April 24, 25, 26, 2015 at Broadway Academy of Performing Arts and Event Center in Knoxville.

Mrs. Savage has been left ten million dollars by her husband and wants to make the best use of it, in spite of the efforts of her grown-up stepchildren to get their hands on it. These latter, knowing that the widow's wealth is now in negotiable securities, and seeing they cannot get hold of it, commit her to a "sanatorium" hoping to "bring her to her senses." But Mrs. Savage is determined to establish a fund to help others realize their hopes and dreams. In the sanatorium she meets various social misfits, men and women who just cannot adjust themselves to life, people who need the help Mrs. Savage can provide. In getting to know them, she realizes that she will find happiness with them and plans to spend the rest of her life as one of them. But when the doctor tells her there is no reason why she should remain, she hesitates to go out into a hard world where people seem ready to do anything for money. The self-seeking stepchildren are driven to distraction by their vain efforts to browbeat Mrs. Savage, but she preserves her equanimity and leads them on a merry chase. At last her friends conspire to get rid of her stepchildren, and through their simple belief in the justice of her cause, they enable Mrs. Savage to carry out her plans. The last scene, a farewell party, is a delightful fantasy where each "guest" in the sanatorium realizes at last some hopeless dream for something he was never able to realize. The dominant mood is high comedy, and the audience is left with a feeling that the neglected virtues of kindness and affection have not been entirely lost in a world that seems motivated at times only by greed and dishonesty.
Outdoor KnoxFest presented by Humana
April 24, 2015 — April 26, 2015
Category: Festivals & special events, Kids & family and Science & nature
Outdoor KnoxFest presented by Humana is a weekend for adventurers, outdoor enthusiasts, and nature lovers to celebrate outdoor recreation in Knoxville and our Urban Wilderness on April 24-26, 2015. Produced by Legacy Parks, the free event offers participants the opportunity to experience Knoxville's amazing recreational amenities. Whether from a hiking trail, a bike path, or on the river, there are activities for every skill level, and an assortment of clinics and demonstrations provide the chance to learn something new.
OKF 2015 logo with dateThe schedule includes adventures for young and old, skilled or beginner, at the Outdoor Adventure Center and in Knoxville's Urban Wilderness. Clinics, fitness classes, and a bike check are also planned, so you and your equipment will be ready for spring activities.
Several new events this year include:
A Bike Scavenger Hunt with the Appalachian Mountain Bike Club on Friday night at 5:30 at the Public House
PetSafe Hike with Your Hound on Saturday or Sunday in the Urban Wilderness
The SweetWater Clean Sweep river clean up followed by an after party for participants with SweetWater and Aubrey's.
Thanks to Humana and all our sponsors, organzations, and event leaders!
The schedule of events may be found on Outdoorknoxville.com and on legacyparks.org
The Rose Center: Bittersweet Harvest: The Bracero Program
April 19, 2015 — May 30, 2015
Category: Exhibitions & visual art and Free event
Bittersweet Harvest: The Bracero Program, 1942-1964
Opening reception Sunday April 19, 1:30pm
The exhibit will also feature sculptures by Angel Luna.
This exhibit, created by the Smithsonian Traveling Exhibit Service and presented by Humanities Tennessee, highlights the historical program which imported Latin American agricultural workers to the United States. For a full list of events and exhibits for this celebration, visit www.rosecenter.org. Rose Center has received a generous grant from Humanities Tennessee to support these events.
The Rose Center, 442 West Second North St., Morristown, TN, 37814. Information: 423-581-4330