Calendar of Events
Saturday, October 25, 2014
East Tennessee Renaissance Festival Preview Show
October 25, 2014 — October 26, 2014
Category: Comedy, Exhibitions & visual art, Festivals & special events, History & heritage, Kids & family and Music
The East Tennessee Renaissance Festival is an outdoor, interactive festival full of entertainment, food and crafts. It is all set inside arecreated 16th-Century European village, and this year (1543) King Henry VIII of England and his wife, Queen Catherine Parr of Ireland, are visiting! As soon as you pass the gates, you are transported into a magical world full of fun and frolic. Stages with continuous entertainment are sprinkled throughout the medieval market for your amusement.

Skilled artisans offer their creative wares; strolling minstrels fill the air with music; colorful villagers regale you with jokes; and folk dancers invite you to join in the fun. The King and Queen will play human-combat chess: English against Irish. Who will win? Bring your appetite and enjoy a feast fit for a king! Hearty soups, hot sandwiches, corn on the cob, tempting desserts all vie for your approval. Quench your thirst with cold beverages by order of the royal decree!

Our Preview Show will be Saturday and Sunday, October 25 and 26, 2014. Gates open at 10:00 a.m. and close at 5:00 p.m.
Pregame Showcase: Gordon M. Burghardt
Category: Free event, Lectures and Science & nature
On October 25 UT plays against Alabama. But before the game the College of Arts and Sciences presents the Pregame Showcase, featuring Gordon M. Burghardt
Alumni Distinguished Service Professor, Departments of Psychology and Ecology & Evolutionary Biology. The title of his talk is "Play Throughout the Animal World".
The Pregame Showcase is a public lecture series scheduled two hours before each home football game at the University of Tennessee, Knoxville. The program features 30-minute presentations by all-star faculty from the College of Arts and Sciences on topics related to their field of expertise, followed by a 10- to 15-minute question-and-answer period. The carefully timed programs allow football fans to have plenty of time to enjoy the lecture and still get to the stadium by kickoff.
Football games attract a larger and more diverse audience to campus than any other single activity, and everyone is welcome to attend the Pregame Showcase, including fans from the opposing teams.
The Pregame Showcase starts 2 hours before kickoff in the University Center Ballroom (Room 213) and is free and open to the public. A reception for our guests will follow the program.
http://www.higherground.utk.edu/pregame-showcase/
Knox County Public Library: Life 101
Category: Classes & workshops and Kids & family
Some very important lessons in life aren't covered in school. Knox County Public Library is pleased to offer programs for teens this fall. Life 101 is a short series focusing on sharing knowledge on important issues for teens and their families. The free workshops will be held on Saturdays at 2:00 at Lawson McGhee Library, 500 W. Church Ave.
October 25 - Safe Driving Tips for Teens Don Lindsey from AAA will be on hand to discuss basic car maintenance and safety tips.
For additional information, please call 215-8700.
All classes are held at Lawson McGhee Library, 500 West Church, at 2:00.
Tennessee Theatre: The Rocky Horror Picture Show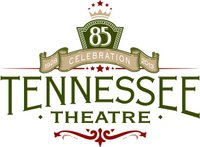 October 25, 2014
11:00 PM
Category: Film, Music and Theatre
"I see you shiver with antici…. pation!" about our upcoming showing of Rocky Horror Picture Show! This cult classic is the story of an innocent young couple who find themselves stranded in a spooky mansion in the middle of the woods at a bizarre party hosted by "a sweet transvestite from Transexual, Transylvania." Their misadventures that night make this one-of-a kind film perfect to see in our historic theatre for a trip you will never forget, just in time for Halloween. "Jump to the left" and join us on Saturday, October 25th. Costumes and audience participation welcomed!
Tennessee Theatre, 604 S. Gay Street, Knoxville, TN 37902. For information/tickets: 865-684-1200, www.tennesseetheatre.com, www.ticketmaster.com
Marble Springs State Historic Site: Family Workshops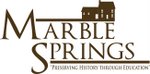 Category: Classes & workshops, History & heritage and Kids & family
Marble Springs State Historic Site will host a series of kid and family-friendly workshops on Saturday, October 25, 2014. These workshops will consist of making a basic cornhusk doll, weaving, advanced cornhusk doll, and tin punching. Registration will be required for this event. Children are welcomed to wear their Halloween costumes for the workshops.
A basic cornhusk doll making workshop will take place at 11 am, costs $5 per person, and is recommended for ages 8 and up. A weaving workshop will take place at 1:30 pm, costs $5 per person, and is recommended for ages 6 and up. The advanced cornhusk doll making workshop will take place at 2:30 pm, costs $8 per person, and is recommended for ages 13 and up. The tin punching workshop takes place at 3:30 pm, costs $8 per person, and is recommended for ages 8 and up. All workshops include a tour of the property. Additional tours for non-participants will be $3 per person. Register soon as space is limited! To register, call 865-573-5508 or email director@marblesprings.net. The cut-off for registration will be Thursday, October 23, 2014. Details are subject to change.
This activity will take place at the Marble Springs State Historic Site: 1220 West Governor John Sevier Highway, Knoxville, TN 37920.
Programming assistance for this event is provided by the Arts & Heritage Fund and Knox County. Marble Springs is funded under an agreement with the Tennessee Department of Environment and Conservation, Tennessee Historical Commission, and supplemented by additional funds raised by the Governor John Sevier Memorial Association.
Information found at 865-573-5508
Email: director@marblesprings.net
Website: www.marblesprings.net
Peninsula's Artsclamation! Fine Art Sale
October 25, 2014
9:00 AM - 5:00 PM
Category: Exhibitions & visual art, Free event and Fundraisers
An annual fine art sale benefiting the behavioral health services of Peninsula. Join us for this celebration of creativity! At Sacred Heart Cathedral School Gymnasium, 711 Northshore Drive, Knoxville. Alliance members who are participating in Artsclamation! 2014 include Pat Clapsaddle, Larry Cole, Aleex Conner, Eun-Sook Kim, and Julia Schriver. The event also features an exhibit by Peninsula Art Therapy Program. Approximately 30 artists, including painters, photographers, jewelers, fiber artists, woodworkers and sculptors participate in each year's show. A percentage of each artist's sales is donated to Peninsula.
www.peninsulabehavioralhealth.org/arts
Knoxville Children's Theatre: Sherlock Holmes: Hound of the Baskervilles
October 24, 2014 — November 9, 2014
Category: Kids & family and Theatre
Based on the mystery by Arthur C. Doyle. The Hound of The Baskervilles re-introduced the world to Sir Arthur Conan Doyle's famous consulting detective Sherlock Holmes, after his supposed demise in the short story "The Final Problem." Sherlock Holmes is one of the most widely-known characters in world literature, and the detective's popularity remains as high as ever.

Legends abound on the lonely English moors about a diabolical hound who haunts the grounds around Baskerville Manor. When Sir Charles Baskerville turns up dead, surrounded by footprints of a large dog, Holmes and his faithful companion Dr. Watson leave London for the countryside to investigate the spectral hound.
Friday 10/24 at 7 PM
Saturday 10/25 at 1 PM & 5 PM
Sunday 10/26 at 3 PM
Thursday 10/30 at 7 PM
Saturday 11/1 at 1 PM & 5 PM
Sunday 11/2 at 3 PM
Thursday 11/6 at 7 PM
Friday 11/7 at 7 PM
Saturday 11/8 at 1 PM & 5 PM
Sunday 11/9 at 3 PM
TICKET PRICES: $12. SPECIAL RATE: Any adult & Child entering together = $10 each
RESERVATIONS: by phone at (865) 208-3677, or online at knoxvillechildrenstheatre.com
NEW LOCATION: 109 E. Churchwell Avenue; corner of Central & Churchwell Avenues
Knoxville Children's Theatre, 109 E. Churchwell Avenue, Knoxville, TN 37917. Information: 865-599-5284, www.childrenstheatreknoxville.com. Reservations: tickets@childrenstheatreknoxville.com
Knoxville Horror Film Festival
October 24, 2014 — October 26, 2014
Category: Film
The Knoxville Horror Film Fest will present its sixth annual weekend of scare­friendly cinema on October 24-­26, bringing the genre film festival experience to East Tennessee with a slate of premier indie horror features and a barrage of unique shorts from around the region and around the world. This year's festival will kick off Friday night at Regal Downtown West, return for an all­day marathon of screenings on Saturday, then wrap up across town on Sunday afternoon with two additional feature screenings, a dedicated block of shorts and an awards ceremony & costume party at Market Square's Scruffy City Hall.
KHFF has upped the ante each year since its single­evening 2009 debut, and 2014 will be no exception, packing the weekend tighter than ever before with seven hand­picked feature presentations. Friday night's lineup includes fest favorite Richard Bates, Jr's buzzed­ about dark comedy Suburban Gothic and POV horror anthology sequels V/H/S Viral; Saturday features Matt O'Mahoney's splatter comedy Bloody Knuckles, the wild short film compendium The ABCs Of Death 2 and renowned Canadian collective Astron­6's meta­giallo The Editor; and Sunday showcases Axelle Carolyn's moody ghost story Soulmate plus Gerard Johnstone's crowd­pleasing horror laffer Housebound. As with last year's festival, each feature presentation is preceded by a selection of short films competing for prizes at Sunday's Awards Party. (2014's schedule and short film lineup is now available on KHFF's website.)
Saturday night KHFF will also present a dedicated block of local & regional short films, followed immediately by the fourth annual Grindhouse Grind­Out Filmmaking Contest. The de facto main event of KHFF for many of Knoxville's wildest creative types, the 2014 Grind­Out pits eleven teams against each other to produce over­the­top movie trailers based on a lottery of exploitation movie genres from 'Outbreak­sploitation' to 'Man In Suit!'. The audience is invited to vote for their favorite, with winners announced alongside a variety of jury awards on Sunday night… as well as a special award from (unfortunately remote) guest judge Lloyd Kaufman, of the legendary Troma Films!
Weekend Passes to all KHFF666 events are available for only $60 through KHFF's website, along with individual day passes and tickets to the 9pm Local / Grindhouse Grind­Out block on Saturday night ($15). Admission to all other individual screenings will be available 30 minutes before each showtime.Founded in October 2009 by genre film enthusiasts William Mahaffey and Nick Huinker, the Knoxville Horror Film Fest has grown from a single block of short films shown at Knoxville's Pilot Light to become one of the Southeast's most notable film festival experiences, as well as presenting monthly screenings of exclusive new releases and favored classics at venues throughout the area. Further information is available at knoxvillehorrorfest.com or on KHFF's Facebook page; or call (865) 599-­2813 or info@knoxvillehorrorfest.com
Ijams Nature Center: Haunted Lantern Tours
October 23, 2014 — October 29, 2014
7:00PM
Category: Festivals & special events, Kids & family and Science & nature
Haunted Lantern Tours at Ijams Nature Center
October 23, 28 and 29 (7:00 pm)
(Ages 10 and Up) Did you know that ghost hunters believe that both water and limestone can increase paranormal activity? If that's true, then the quarries at Ijams are the perfect place for a haunting- especially when you consider the area's grisly and checkered past. So if you're brave enough, join us for our Haunted Lantern Tours… a frighteningly fun adventure! The fee for this program is $7 for Ijams members and $10 for non-members. Please call (865) 577-4717, ext. 110 to register.
2915 Island Home Avenue - Knoxville, TN 37920
Side Splitters Comedy Club: Jackass star STEVE-O
October 23, 2014 — October 25, 2014
More details TBA
Side Splitters Comedy Club - West Knoxville, 9246 Parkwest Boulevard, Knoxville, TN 37923. 865.934.LAFF (5233) www.SideSplittersComedy.com
James White's Fort: HearthScares Tours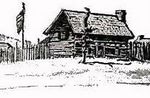 October 17, 2014 — October 30, 2014
Category: Festivals & special events and History & heritage
The Walking Tour of Ghostly Knoxville
Come and join the spirits for a tour of Downtown Knoxville's scariest landmarks. The tours which last approximately one and a half hours each, will visit the sites of some of Knoxville's best kept secrets. Stories for this year include; the legend of Knoxville's own Frankenstein, Knoxville's first mass murderer, John Roberts, and the Spirit of the Tennessee Theatre. This year's tour will also include the story of "Hank's Last Ride" and will be about one and a half miles in length. All tours began and end at James White's Fort located at the intersection of Hill Avenue and Hall of Fame Drive. Ample free parking is available for tour participants at the Fort.
Tours are given October 17th, 20th, 21st, 27th, 28th, 29th & 30th. Tours will depart at 7:00 p.m. each evening. Each tour will end with a marshmallow roast around the fires at the Fort. Admission for Adults 16 and over will be $10.00 and $6.00 for children ages 6–15. Reservations are requested for large groups of 12 or more and may be made by calling the Fort at 525–6514.
In case of inclement weather, please call James White's Fort to find out if the tour is cancelled.
James White's Fort, 205 E. Hill Ave, Knoxville, TN 37915. Information: 865-525-6514, www.jameswhitefort.org