Calendar of Events
Tuesday, June 26, 2012
James White Fort: Dr. Jefferson Bass and Team
Category: Fundraisers and Lectures
Dr. Jefferson Bass and team, referred to as "The Bone Zones" will entertain guest during a discussion of his forensic work and new book, The Inquisitor, on the back lawn of the James White Fort on June 26th at 7:00pm. "Forensics at the Fort" was created to showcase James White Fort as one of the premiere event locations in downtown Knoxville.
Sam Maynard, Executive Director James White Fort said, "the focus of the James White Fort is shifting from being just a historical museum to a historical museum with a twist of today by featuring entertaining events such as "Forensics as the Fort".
"Forensics at the Fort" will begin at 7:00 on June 26th with heavy appetizers and a cash bar for those interested. Dr. Bass will begin his presentation at 8:00pm and there will be a merchandise table set up for him to autograph all purchases before closing out the evening.
Tickets are on sale now and may be purchased for $75.00 online at jameswhitefort.org or at the Fort. If you would like more information, please call the Fort at 865-525-6514.
Bijou Theatre: Children's Summer Camp
June 25, 2012 — July 20, 2012
Category: Classes & workshops and Kids & family
Kick off a summer of fun with the Bijou Theatre's Children's Summer Camp presented by Mast General Store. Kids between the ages of 9 and 12 will experience the art of improvisational acting, music composition and recording. Each camp features a Friday performance on the U.S. Cellular Stage at the Bijou Theatre for all family and friends. Camps run Monday through Friday and are reasonably priced at just $135 each. To learn more visit knoxbijou.com or check us out on Facebook. Camps begin Monday, June 25, so enroll your kids today!
The Art Behind Design: An Art and Design Exhibition & Cocktail Party
June 21, 2012 — August 23, 2012
M-F 9:00 AM - 5:00 PM
Category: Exhibitions & visual art and Fundraisers
THE ART BEHIND DESIGN
An Art and Design Exhibition & Cocktail Party! June 21, 2012, 5:00 - 8:00 PM
Alfred Williams & Company
716 Division Street, Nashville
Free Valet. Cocktails. H'ordeuvres. Music. All welcome.
$5 Suggested Donation benefiting
The American Institute of Architect's Community Partner.

Whether it's a brilliant idea on an old napkin, a beautiful hand-rendered sketch, or a delightfully intricate model, this exhibition will unearth and present the hidden artifacts of the art behind design. It's a rarity that an audience can formally experience the creative intimacy behind Nashville's most influential architects and interior designers.
The exhibition will highlight intriguing blueprints, sketches, photographs, models and various other fine art works by leading architects and designers. These are the ideas and outlets that amount to the aesthetic growth of our city and communities.

This will be Alfred Williams & Company's 5th quarterly, charitable art and design exhibition. 100% of donations and fine art proceeds will benefit Rebuilding Together Nashville, who's volunteers provide free rehabilitation and critical repairs to the homes of low-income Americans. Many of Nashville's flood victims have received significant help from this organization. Let's support them with a $5 suggested donation at the door.
Joining the festivities is Nashville's first mobile boutique, The Trunk as well as The Grilled Cheeserie. 10% of proceeds will benefit Rebuilding Together Nashville.

Dates of Exhibition: June 21- August 23. Free and open: M-F 9am-5pm.
12th Annual Clarence Brown Theatre Summer Acting Camps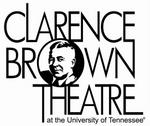 June 18, 2012 — August 3, 2012
9:00 AM - 4:00 PM
Category: Classes & workshops and Theatre
12th Annual Clarence Brown Theatre Summer Acting Camps at Clarence Brown Theatre Performance Venues.
Instructors: Terry Silver-Alford, Carol Mayo Jenkins, Melony Maness, Katie Alley, Jess Milewicz
June 18-29 and July 23-August 3, 2012. Each session 9:00 a.m. to 4:00 p.m. Monday through Friday
Focus on acting and musical theatre techniques.
$525 for one two-week session
To register: To register please visit the Acting Camp website at http://www.clarencebrowntheatre.com/actingcamp.shtml or contact Terry Silver-Alford at tsilvera@utk.edu.
Mighty Mud: Raku Firing
June 15, 2012 — July 13, 2012
Category: Classes & workshops
Friday June 15, 6-9pm
Class Fee: $30 ($20 if you bring your own bisque-fired pot)
Class Maximum: 10 Students
Friday July 13, 6-9pm
Class Fee: $30 ($20 if you bring your own bisque-fired pot)
Class Maximum: 10 Students
All ages and experience levels are welcome to participate in this event. This is a fun family event. Kids love the Raku process. Or it could be a great ''date night'' event. Plus, you will be taking home a beautiful piece of art to decorate your home that you helped create! Hope to see you there! The $30 fee includes your choice of one handmade bisque piece, use of our studio raku glazes, glazing instruction and the firing. We do ask that participants stick to a three piece maximum per person to allow everyone a chance to fire their work in a timely manner. For more information about our Raku firings, visit our website.
Clayton Center for the Arts: Myth Adventures Performing Arts Day Camp

June 11, 2012 — July 20, 2012
Category: Classes & workshops
Myth Adventures Performing Arts Day Camp
June 11-15 & 18-22 and July 9-13 & 16-20
Classes available for Ages 6-7, 8-10 and 11-14
Each week, campers will use various art forms to explore the stories of classic mythology; MYTH ADVENTURES will stimulate the imagination; encourage creativity and develop critical thinking.Working together to produce an original twist on a classic myth for performance at the end of each week will encourage teamwork, time management and development of social skills.
Our staff of professional teaching artists provide opportunities to explore ALL the arts bringing music, movement, theatre, play making, comedy improvisation and stagecraft to campers of all levels of experience from beginners through those who desire more challenges.
Early Registration through May 25, 2012
Tuition: $150 per week/camper
$175 per week/camper after May 25, 2012.
$50 deposit per week/camper
After care may be available at additional cost.
For more information and registration forms go to www.claytonartscenter.com or call 865-981-8589
The Arts Center In Athens: Classwork: Adult Students of the Arts Center
June 8, 2012 — August 24, 2012
M-F 10:00 AM - 5:00 PM
Category: Exhibitions & visual art
Athens Area Council for the Arts announces its upcoming exhibit "CLASSWORK: ADULT STUDENTS OF THE ARTS CENTER 2011-12". Exhibit dates are June 8 – August 24, 2012. AACA has been offering classes in the visual and performing arts at The Arts Center for children and adults since opening in 2005. This exhibit is intended to showcase works by adult students who have taken classes in the past year. A variety of media has been taught by an impressive array of instructors, including this year's instructors Sandy Brown (watercolors), Joy Merckson (acrylics and drawing), Billie Stevens (stained glass), and Andy Phipps (clay). Many of the students were beginners who had never had a course in their chosen medium, while others have taken many classes at The Arts Center and other venues. A sampling of their works that were either done in class or while taking a class will be on display to show the impact The Arts Center has had on their art. Landscapes, abstracts, portraits, and other subject matter will reveal the extent of their training, as some of the students had never picked up a paint brush before beginning classes here, while others enrolled to improve their skills and explore new directions.
The Arts Center invites you to view this exhibit and be as amazed and as proud as we are by the abundance of talent present in our community. The public, artists, family and friends are also invited to attend the opening reception on Tuesday, June 12, from 5:30 – 7:00 p.m. The Arts Center instructors and many of the students will be on hand to talk about their experience and their art.
The Arts Center is open Monday through Friday from 10 a.m. till 5:00 p.m. Admission is free. For more information or directions, call (423) 745-8781 or visit our website at www.athensartscouncil.org. All programs of AACA are funded in part by the Tennessee Arts Commission.
Fountain City Art Center: 7th Annual Open Show

June 8, 2012 — July 13, 2012
Category: Exhibitions & visual art and Free event
Reception: June 8, 6:30-8:00 PM
Fountain City Art Center, 213 Hotel Ave, Knoxville, TN 37918. Hours: Tuesday & Thursday, 9AM-5PM; Wednesday & Friday, 10AM-5PM; Saturday, 9AM-1PM. Information: 865-357-2787, www.fountaincityartctr.com
Knoxville Museum of Art: Beverly Semmes: Starcraft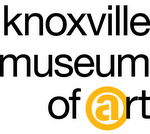 June 7, 2012 — September 9, 2012
Category: Exhibitions & visual art and Free event
The Knoxville Museum of Art presents Beverly Semmes: Starcraft June 8-September 9, 2012.

Semmes, a Brooklyn-based artist, is known internationally for her unique multi-media installations. She challenges the conventional definitions of craft and "women's work" by creating completely non-functional pieces out of traditional materials such as fabric, clay and glass.
The KMA hosts a preview party Thursday, June 7, from 5:30-7:30pm. The party is free and open to the public and includes a cash bar. Semmes will host a gallery talk earlier that day at 4pm, and will attend the preview party as well.
The Knoxville Museum of Art is located in downtown Knoxville at 1050 World's Fair Park and is open to the public Tuesday through Saturday 10 am–5 pm, and Sunday 1 pm-5 pm. Admission and parking are free. For more information, contact Angela Thomas at 865.934.2034 or visit www.knoxart.org.
American Museum of Science and Energy: Nikon Small World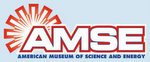 June 6, 2012 — August 5, 2012
Mon. - Sat. 9:00 AM - 5:00 PM, Sun. 1:00 - 5:00 PM
Category: Exhibitions & visual art and Science & nature
Nikon Small World recognizes excellence in photomicrography, honoring images that successfully showcase the delicate balance between difficult scientific technique and exquisite artistic quality. Among this year's top five images, including the green lacewing larva, are a blade of grass, Melosira Moniliformis/living specimen; intrinsic flourescence in liverwort and a microchip surface/3D construction.
Additional information on this exhibition can be found at www.nikonsmallworld.com or follow the conversation on Facebook and Twitter@nikonsmallworld
The exhibit will run from June 1 through August 5, 2012.
The American Museum of Science and Energy, located at 300 South Tulane Avenue in Oak Ridge, is open Monday - Saturday from 9 am - 5 pm and Sunday 1 - 5 pm. Admission is Adults $5, Seniors (65+) $4, Students (6 - 17) $3 and Children (5 and under) no charge. For more information on AMSE memberships, exhibits, programs and events, visit www.amse.org To schedule a group visit, call AMSE at
(865) 576-3218.
McClung Museum: The Owl and the Woodpecker: Photographs by Paul Bannick
June 1, 2012 — September 3, 2012
Category: Exhibitions & visual art and Free event
The Frank H. McClung Museum will offer a new exhibit, "The Owl and the Woodpecker", which will introduce museum visitors to the most important species of owls and woodpeckers in North America, using spectacular photos, informative text, and evocative audio recordings to illustrate how these birds define and enrich the specific habitats on which they depend, and to highlight the critical importance of conserving those habitats.
"The Owl and the Woodpecker" is based on a book of the same title by Seattle photographer and author Paul Bannick, who is knkown for his intimate wildlife photography which supports environmental conservation efforts.
Frank H. McClung Museum, 1327 Circle Park Dr on the UT campus, Knoxville, TN 37996. Hours: Monday-Saturday, 9AM-5PM; Sunday, 1-5PM. Information: 865-974-2144, http://mcclungmuseum.utk.edu
Knoxville Zoo: Close Encounters Program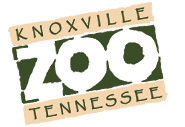 June 1, 2012 — September 1, 2012
Category: Kids & family and Science & nature
Knoxville Zoo offers one of only three chances to experience the zoo's Close Encounters of the Wild Kind program this summer. Close Encounters of the Wild Kind gives visitors the chance to take an intimate behind-the-scenes tour and meet some high profile residents at Knoxville Zoo. Visitors can go off the beaten path to meet giraffes, penguins, or giant Aldabra tortoises during these special encounters. They also have the opportunity to touch or feed their new animal friend, talk with their keepers to learn about them and take a souvenir photo of their personal introduction. This Saturday, June 23rd, as well as Saturday, July 28th, and Saturday, September 1st, three different animal encounters will be offered; Giraffe Gatherings, where visitors can offer Jumbe, Lucille and Patches a leafy treat at 11:00 a.m., the Penguin Party which includes
a special appearance by Gypsy or Jello penguin at 1:00 p.m. and Tortoise Time, an encounter with loveable giant Aldabra tortoises Al, Stand-Up and Patches at 2:30 p.m.
Reservations are required for Close Encounters of the Wild Kind and can be scheduled by calling the zoo's ticket office at (865) 637-5331, extension 361 or at the zoo's ticket window upon arrival to the zoo. Each Close Encounter session is $20 per person, or $50 per person for all three encounters and reservations for each session are limited. Advanced reservations are highly recommended. General admission to Knoxville Zoo is not included in the price of each Close Encounter ticket.