Calendar of Events
Saturday, June 30, 2012
Oak Ridge Art Center: Works by Rickey Beene, Bill Capshaw and Charles Osten

June 30, 2012 — August 12, 2012
Reception 7:00 -9:00 PM
Category: Exhibitions & visual art
Men's Work: Rickey Beene, Bill Capshaw and Charles (Chico) Osten will be featured at the Oak Ridge Art Center June 30 - August 12, 2012.
There will be an artists' reception on July 7, 7:00 - 9:00 PM, with a gallery talk at 6:30.
Gallery hours are Tuesday through Friday, 9:00 AM - 5:00 PM and Saturday through Monday 1:00 - 4:00 PM.

Oak Ridge Art Center
201 Badger Rd Oak Ridge, TN 37830
(865) 482-1441
Knoxville Zoo: Zoo To Do
June 30, 2012
6:30 8:30 PM
Category: Festivals & special events and Kids & family
Knoxville Zoo is hosting a very special evening of feasting and festivities for your little beasties! Zoo To Do, an after-hours event featuring family-friendly food and entertainment, will be held on Saturday, June 30, from 6:30 p.m. until 8:30 p.m. at Knoxville Zoo.
Modeled after the zoo's extremely popular grown-up event Feast with the Beasts, this all-ages party will feature samplings of food and treats from popular eateries Buddy's Bar-B-Q, Bonefish Grill, Chandler's Deli, Earth Fare, Godiva Chocolate, Krispy Kreme, Papa Murphy's and Salsaritas.
In addition to lots of great food, there will be plenty of fun activities to take part in, including creative crafting by Brunetti Confetti Art, rides through the zoo on the Barrel Train, inflatable fun from The Zone, face painting by Spirited Art and games by the Knoxville Police Department Safety City. There will also be lots of entertainment to enjoy, including live music by Sam Hatmaker, storytelling by Danny Tepper, roaming master juggler Doug McCaughan, the Discovery Center plasma ball and dance
performances by Broadway Dance Academy.
Tickets for Zoo To Do are $15 each and can be purchased online at www.knoxvillezoo.org, by phone at (865) 637-5331 ext. 300 or at the zoo's ticket window during regular zoo hours. Zoo members receive a $3 discount on tickets, and children under two are free.
Clayton Center for the Arts: Music in the Air Festival
June 29, 2012 — July 1, 2012
Category: Music
The Music in the Air Festival will take place over the weekend of June 29 through July 1, 2012. The weekend will kick off with Buddy's Bar-B-Q on the Plaza and music lovers will be able to hear up to 17 different groups over the weekend. Weekend passes are available for $35. With the pass, patrons will receive a wristband allowing them to go from concert to concert all weekend. Individual Concert tickets will be available for $10. Tickets and passes may be purchased at the Clayton Center Box Office or by calling 865-981-8590.
Participating in the festival are Mike Clemmer on Dulcimer, the Knoxville Pipe and Drums, Ensemble Swing Time, the Oak Ridge Concert Band, Craggy Top Brass Quintet, Joy Ride Jazz Septet, the Jack Russell Terriers playing Dixieland jazz, Tuatha Dea, specializing in Irish music, but featuring percussion from Africa and South America, The Mountain Harmony Women's Barbershop Chorus, Smoky Land Sound Men's Barbershop Chorus, Barry Roseman and Friends, playing jazz, followed by more jazz by Donnie and Debbie Barbra, Little Big Band playing swing, Dor L' Dor a klezmer band, Lettie Andrade De La Torre presenting the Gershwin, Porter, and Berlin songbook, Steve Radford on piano playing Broadway show tunes, and Brad Hitch bringing Americana.
WDVX Blue Plate Special
June 28, 2012 — July 7, 2012
12:00 Noon
Category: Music
Thursday 6/28,
David Newbould, Dana Cooper
Friday 6/29
Channing and Quinn, Chris Wilson
Saturday 6/30
Marv Ashby and High Octane
Monday 7/2
Paul Edelman, Tony Denikos
Tuesday 7/3
Marshall Railroad, Jesse Brand
Wednesday 7/4
The Mumbles, Jason Eady
Thursday 7/5
The Great Barrier Reefs, Midtown Dickens
Friday 7/6
Mama's Blue Dress, Occidental Gypsy
Saturday 7/7
This Mountain, The Parlor Soldiers
Knoxville Visitors Center
301 South Gay Street in downtown Knoxville.
African American Appalachian Arts inc.: Kuumba Festival 2012
June 28, 2012 — July 1, 2012
Category: Festivals & special events, Film, History & heritage and Kids & family
African American Appalachian Arts, Inc. and area sponsors are delighted to present one of Knoxville's most anticipated and attended events, the 23rd Anniversary KUUMBA Festival June 28, 2012 through July 1, 2012 at three premier locations throughout Knoxville: East TN History Center on Gay St., Downtown/Market Square and Chilhowee Park.
KUUMBA Festival is a multi-event celebration with more than 200 entertainers performing on two stages, demonstrations, and service by more than 100 crafts people and food vendors.
For more information call: 865-951-2356 or visit www.kuumbafestival.com.
Thursday, June 28th - Sunday, July 1st, 2012
Downtown Knoxville Market Square and Chilhowee Park
Bijou Theatre: Children's Summer Camp
June 25, 2012 — July 20, 2012
Category: Classes & workshops and Kids & family
Kick off a summer of fun with the Bijou Theatre's Children's Summer Camp presented by Mast General Store. Kids between the ages of 9 and 12 will experience the art of improvisational acting, music composition and recording. Each camp features a Friday performance on the U.S. Cellular Stage at the Bijou Theatre for all family and friends. Camps run Monday through Friday and are reasonably priced at just $135 each. To learn more visit knoxbijou.com or check us out on Facebook. Camps begin Monday, June 25, so enroll your kids today!
The Art Behind Design: An Art and Design Exhibition & Cocktail Party
June 21, 2012 — August 23, 2012
M-F 9:00 AM - 5:00 PM
Category: Exhibitions & visual art and Fundraisers
THE ART BEHIND DESIGN
An Art and Design Exhibition & Cocktail Party! June 21, 2012, 5:00 - 8:00 PM
Alfred Williams & Company
716 Division Street, Nashville
Free Valet. Cocktails. H'ordeuvres. Music. All welcome.
$5 Suggested Donation benefiting
The American Institute of Architect's Community Partner.

Whether it's a brilliant idea on an old napkin, a beautiful hand-rendered sketch, or a delightfully intricate model, this exhibition will unearth and present the hidden artifacts of the art behind design. It's a rarity that an audience can formally experience the creative intimacy behind Nashville's most influential architects and interior designers.
The exhibition will highlight intriguing blueprints, sketches, photographs, models and various other fine art works by leading architects and designers. These are the ideas and outlets that amount to the aesthetic growth of our city and communities.

This will be Alfred Williams & Company's 5th quarterly, charitable art and design exhibition. 100% of donations and fine art proceeds will benefit Rebuilding Together Nashville, who's volunteers provide free rehabilitation and critical repairs to the homes of low-income Americans. Many of Nashville's flood victims have received significant help from this organization. Let's support them with a $5 suggested donation at the door.
Joining the festivities is Nashville's first mobile boutique, The Trunk as well as The Grilled Cheeserie. 10% of proceeds will benefit Rebuilding Together Nashville.

Dates of Exhibition: June 21- August 23. Free and open: M-F 9am-5pm.
12th Annual Clarence Brown Theatre Summer Acting Camps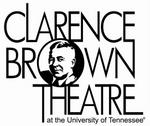 June 18, 2012 — August 3, 2012
9:00 AM - 4:00 PM
Category: Classes & workshops and Theatre
12th Annual Clarence Brown Theatre Summer Acting Camps at Clarence Brown Theatre Performance Venues.
Instructors: Terry Silver-Alford, Carol Mayo Jenkins, Melony Maness, Katie Alley, Jess Milewicz
June 18-29 and July 23-August 3, 2012. Each session 9:00 a.m. to 4:00 p.m. Monday through Friday
Focus on acting and musical theatre techniques.
$525 for one two-week session
To register: To register please visit the Acting Camp website at http://www.clarencebrowntheatre.com/actingcamp.shtml or contact Terry Silver-Alford at tsilvera@utk.edu.
Mighty Mud: Raku Firing
June 15, 2012 — July 13, 2012
Category: Classes & workshops
Friday June 15, 6-9pm
Class Fee: $30 ($20 if you bring your own bisque-fired pot)
Class Maximum: 10 Students
Friday July 13, 6-9pm
Class Fee: $30 ($20 if you bring your own bisque-fired pot)
Class Maximum: 10 Students
All ages and experience levels are welcome to participate in this event. This is a fun family event. Kids love the Raku process. Or it could be a great ''date night'' event. Plus, you will be taking home a beautiful piece of art to decorate your home that you helped create! Hope to see you there! The $30 fee includes your choice of one handmade bisque piece, use of our studio raku glazes, glazing instruction and the firing. We do ask that participants stick to a three piece maximum per person to allow everyone a chance to fire their work in a timely manner. For more information about our Raku firings, visit our website.
Clayton Center for the Arts: Myth Adventures Performing Arts Day Camp

June 11, 2012 — July 20, 2012
Category: Classes & workshops
Myth Adventures Performing Arts Day Camp
June 11-15 & 18-22 and July 9-13 & 16-20
Classes available for Ages 6-7, 8-10 and 11-14
Each week, campers will use various art forms to explore the stories of classic mythology; MYTH ADVENTURES will stimulate the imagination; encourage creativity and develop critical thinking.Working together to produce an original twist on a classic myth for performance at the end of each week will encourage teamwork, time management and development of social skills.
Our staff of professional teaching artists provide opportunities to explore ALL the arts bringing music, movement, theatre, play making, comedy improvisation and stagecraft to campers of all levels of experience from beginners through those who desire more challenges.
Early Registration through May 25, 2012
Tuition: $150 per week/camper
$175 per week/camper after May 25, 2012.
$50 deposit per week/camper
After care may be available at additional cost.
For more information and registration forms go to www.claytonartscenter.com or call 865-981-8589
The Arts Center In Athens: Classwork: Adult Students of the Arts Center
June 8, 2012 — August 24, 2012
M-F 10:00 AM - 5:00 PM
Category: Exhibitions & visual art
Athens Area Council for the Arts announces its upcoming exhibit "CLASSWORK: ADULT STUDENTS OF THE ARTS CENTER 2011-12". Exhibit dates are June 8 – August 24, 2012. AACA has been offering classes in the visual and performing arts at The Arts Center for children and adults since opening in 2005. This exhibit is intended to showcase works by adult students who have taken classes in the past year. A variety of media has been taught by an impressive array of instructors, including this year's instructors Sandy Brown (watercolors), Joy Merckson (acrylics and drawing), Billie Stevens (stained glass), and Andy Phipps (clay). Many of the students were beginners who had never had a course in their chosen medium, while others have taken many classes at The Arts Center and other venues. A sampling of their works that were either done in class or while taking a class will be on display to show the impact The Arts Center has had on their art. Landscapes, abstracts, portraits, and other subject matter will reveal the extent of their training, as some of the students had never picked up a paint brush before beginning classes here, while others enrolled to improve their skills and explore new directions.
The Arts Center invites you to view this exhibit and be as amazed and as proud as we are by the abundance of talent present in our community. The public, artists, family and friends are also invited to attend the opening reception on Tuesday, June 12, from 5:30 – 7:00 p.m. The Arts Center instructors and many of the students will be on hand to talk about their experience and their art.
The Arts Center is open Monday through Friday from 10 a.m. till 5:00 p.m. Admission is free. For more information or directions, call (423) 745-8781 or visit our website at www.athensartscouncil.org. All programs of AACA are funded in part by the Tennessee Arts Commission.
Fountain City Art Center: 7th Annual Open Show

June 8, 2012 — July 13, 2012
Category: Exhibitions & visual art and Free event
Reception: June 8, 6:30-8:00 PM
Fountain City Art Center, 213 Hotel Ave, Knoxville, TN 37918. Hours: Tuesday & Thursday, 9AM-5PM; Wednesday & Friday, 10AM-5PM; Saturday, 9AM-1PM. Information: 865-357-2787, www.fountaincityartctr.com