Calendar of Events
Thursday, June 21, 2012
The Art Behind Design: An Art and Design Exhibition & Cocktail Party
June 21, 2012 — August 23, 2012
M-F 9:00 AM - 5:00 PM
Category: Exhibitions & visual art and Fundraisers
THE ART BEHIND DESIGN
An Art and Design Exhibition & Cocktail Party! June 21, 2012, 5:00 - 8:00 PM
Alfred Williams & Company
716 Division Street, Nashville
Free Valet. Cocktails. H'ordeuvres. Music. All welcome.
$5 Suggested Donation benefiting
The American Institute of Architect's Community Partner.

Whether it's a brilliant idea on an old napkin, a beautiful hand-rendered sketch, or a delightfully intricate model, this exhibition will unearth and present the hidden artifacts of the art behind design. It's a rarity that an audience can formally experience the creative intimacy behind Nashville's most influential architects and interior designers.
The exhibition will highlight intriguing blueprints, sketches, photographs, models and various other fine art works by leading architects and designers. These are the ideas and outlets that amount to the aesthetic growth of our city and communities.

This will be Alfred Williams & Company's 5th quarterly, charitable art and design exhibition. 100% of donations and fine art proceeds will benefit Rebuilding Together Nashville, who's volunteers provide free rehabilitation and critical repairs to the homes of low-income Americans. Many of Nashville's flood victims have received significant help from this organization. Let's support them with a $5 suggested donation at the door.
Joining the festivities is Nashville's first mobile boutique, The Trunk as well as The Grilled Cheeserie. 10% of proceeds will benefit Rebuilding Together Nashville.

Dates of Exhibition: June 21- August 23. Free and open: M-F 9am-5pm.
Children's Theatre of Knoxville: "The Miracle Worker"
June 21, 2012 — June 23, 2012
June 21, 22 @ 7:00PM, June 23 @ 1:00 & 5:00 PM
Category: Kids & family and Theatre
ONLY 4 PERFORMANCES LEFT OF CTK'S "THE MIRACLE WORKER" a Tony-winning play, recommended for ages 6 and up, including adults.
The REMAINING PERFORMANCE SCHEDULE is:
Thursday, June 21 at 7 PM, Friday, June 22 at 7 PM, Saturday, June 23 at 1 PM and 5 PM.

1888. Tuscumbia, Alabama. Kate Keller needs some help. Her daughter Helen is deaf and blind… and a complete terror! She is wild and rambunctious, and everyone in the house has spoiled her rotten. She is becoming a danger to herself and everyone
around her. Help arrives in the unlikely form of 20-year-old Annie Sullivan, herself once blind, having grown up in the asylums of the North, and determined to teach Helen language. When Captain Keller puts a two-week deadline on Annie's teaching, she must work a miracle if she is to change the hearts and minds of the Kellers and delve into the darkness and silence which entraps young Helen. The Miracle Worker is a play bustling with life, humor, thrills, and an inspirational miracle you won't soon forget.

TICKETS TO "THE MIRACLE WORKER"
Reservations are strongly recommended for all CTK performances.
To reserve tickets for the production, e-mail the number of adult and child tickets needed, along with your requested performance date and time, to tickets@childrenstheatreknoxville.com at any time.
Or you may call us at (865) 599-5284 between the hours of 1 PM and 5 PM. Reservations can be placed on "will-call" and paid for
upon your arrival at the theatre.

Tickets are $12 per person
CTK is continuing our special Adult & Child Combination rate for this production: If an adult and a child enter together, these two may
be admitted for $10 each.
US Cellular Stage at the Bijou Theatre: Yeasayer
Category: Music
Indie Brooklynites Yeasayer are constantly experimenting with new ways to manipulate vocals, pitch, and effects. Their most recent release, Odd Blood, reveals a band that sharpened its lyrics and melded world influences with pop, rock, and dub. You can catch Yeasayer at the Bijou on Thursday, June 21 at 8 p.m.
10th Annual Fund Raiser and Tour
Category: Fundraisers
The annual loft and business tour is returning to the 100 Block of Gay Street after being in the 500 Block since 2007. Much has happened since we left the 100 Block, new lofts, new businesses, and a new streetscape. Once again we will be hosted by the Arts & Culture Alliance, 100 Gay Street.
Purchase your tickets now through our website http://www.communitydc.org or by calling the office (865) 603-3988, and, if you have an item you would like to donate for the silent auction that would be great too.
This is a fund raising event to support our programs of helping nonprofit organizations and community groups with the early stages of planning for their projects that benefit the community "better communities by design". See you June 21st.
Burlington Branch Library: Read Up Party
June 21, 2012
2:00 - 8:00 PM
Category: Festivals & special events, Free event, Kids & family and Literature & readings
Read up and drop in for some fun at Burlington Library on June 21 in honor of United Way's Day of Action.
In conjunction with United Way's Raise Your Hand campaign and Day of Action, the Children's Reading Foundation and Knox County Public Library are hosting a Read Up Party at the Burlington Branch Library. Set for Thursday, June 21 from 2-8 p.m., families are encouraged to drop in for a host of exciting programs such as music, storytelling and some good old fashion clowning. On the same day at Cedar Bluff Branch Library, Secretary of State Tre Hargett is scheduled to visit the Baby Bookworms program at 10:30 a.m. to encourage reading and volunteerism. The Tennessee State Library system falls under the auspice of the Secretary of State's office.
Read Up Party Schedule of Activities:
2:00 Circus in a Suitcase with One World Circus
3:00 Volunteer Readers from the Community
3:30 Music by Sean McCullough
4:30 Volunteer Readers from the Community
5:00 Music by Jodie Manross and Laith Keilany
6:00 Volunteer Readers from the Community
7:15 Storytelling by Faye Wooden
Cookies and lemonade will be served. For more information on these programs, please contact Mary Pom Claiborne at (865) 215-8767.
12th Annual Clarence Brown Theatre Summer Acting Camps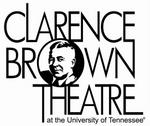 June 18, 2012 — August 3, 2012
9:00 AM - 4:00 PM
Category: Classes & workshops and Theatre
12th Annual Clarence Brown Theatre Summer Acting Camps at Clarence Brown Theatre Performance Venues.
Instructors: Terry Silver-Alford, Carol Mayo Jenkins, Melony Maness, Katie Alley, Jess Milewicz
June 18-29 and July 23-August 3, 2012. Each session 9:00 a.m. to 4:00 p.m. Monday through Friday
Focus on acting and musical theatre techniques.
$525 for one two-week session
To register: To register please visit the Acting Camp website at http://www.clarencebrowntheatre.com/actingcamp.shtml or contact Terry Silver-Alford at tsilvera@utk.edu.
Mighty Mud: Raku Firing
June 15, 2012 — July 13, 2012
Category: Classes & workshops
Friday June 15, 6-9pm
Class Fee: $30 ($20 if you bring your own bisque-fired pot)
Class Maximum: 10 Students
Friday July 13, 6-9pm
Class Fee: $30 ($20 if you bring your own bisque-fired pot)
Class Maximum: 10 Students
All ages and experience levels are welcome to participate in this event. This is a fun family event. Kids love the Raku process. Or it could be a great ''date night'' event. Plus, you will be taking home a beautiful piece of art to decorate your home that you helped create! Hope to see you there! The $30 fee includes your choice of one handmade bisque piece, use of our studio raku glazes, glazing instruction and the firing. We do ask that participants stick to a three piece maximum per person to allow everyone a chance to fire their work in a timely manner. For more information about our Raku firings, visit our website.
Clayton Center for the Arts: Myth Adventures Performing Arts Day Camp

June 11, 2012 — July 20, 2012
Category: Classes & workshops
Myth Adventures Performing Arts Day Camp
June 11-15 & 18-22 and July 9-13 & 16-20
Classes available for Ages 6-7, 8-10 and 11-14
Each week, campers will use various art forms to explore the stories of classic mythology; MYTH ADVENTURES will stimulate the imagination; encourage creativity and develop critical thinking.Working together to produce an original twist on a classic myth for performance at the end of each week will encourage teamwork, time management and development of social skills.
Our staff of professional teaching artists provide opportunities to explore ALL the arts bringing music, movement, theatre, play making, comedy improvisation and stagecraft to campers of all levels of experience from beginners through those who desire more challenges.
Early Registration through May 25, 2012
Tuition: $150 per week/camper
$175 per week/camper after May 25, 2012.
$50 deposit per week/camper
After care may be available at additional cost.
For more information and registration forms go to www.claytonartscenter.com or call 865-981-8589
Clayton Center for the Arts: Swing Dancing on the Plaza

June 11, 2012 — June 23, 2012
6:30 - 9:30 PM
Category: Dance, Free event and Music
Clayton Center for the Arts will have free Swing Dancing on the Plaza beginning Monday, June 4 and continuing June 11, 18 and 25 from 6:30-9:30 PM. Live dance music will be provided by Ensemble Swing Time.

Ensemble Swing Time has been a favorite at the Clayton Center for the Arts, playing to enthusiastic and full crowds in the Summer Music and Cozy Winter Nights Music Series. Executive Director Robert Hutchens and Jim Colegrove of Ensemble Swing Time put their heads together and decided Swing Dances would be fun and offer another opportunity for people to enjoy the band and the Outdoor Plaza at the Clayton Center.
Clayton Center for the Arts
www.claytonartscenter.com
502 E. Lamar Alexander Parkway
Maryville, TN
17th Annual Steve Kaufman's Acoustic Kamp Concert Series 2012
June 11, 2012 — June 22, 2012
7:00 PM
Category: Music
Steve Kaufman's Acoustic Concert Series
Entertainers From Around the World
Monday, June 11: Steve Kaufman (TN) & Mike Clemmer (TN), Harvey Reid (ME), Suzy and Eric Thompson (CA), Keith Yoder (IA).
Tuesday, June 12: Rusty Holloway (TN), Steve Spurgin (NV), Rolly Brown (PA), Joe Collins (NC)
Wednesday, June 13: Mark Cosgrove (PA), Richard Smith (TN), Brad Leftwich (IN)
Thursday, June 14: Chris Newman (UK), Dan Crary (CA), Pat Kirtley (KY), Evie Ladin (CA)
Friday, June 15: Steve Kaufman and Friends
Monday, June 18: Mike Witcher (CA), Bruce Graybill (MO), Gary Davis (TN), Rusty Holloway (TN) and Jeff Jenkins (TN), Keith Yoder (IA)
Tuesday, June 19: Emory Lester (Canada), Missy Raines (TN), Jeff Scroggins (CO), Don Rigsby (KY), Chris and Sally Jones (TN)
Wednesday, June 20: Roland White (TN), John Carlini (NJ), Wayne Taylor (MD), Andy Hatfield (IN), Murphy Henry (VA), John Moore (CO) and Dennis Caplinger (CA)
Thursday, June 21: Ivan Rosenberg (OR), Beppe Gambetta (Italy), Radim Zenkl (CA), Bobby Hicks (NC), Adam Granger (MN) and Alan Munde (TX)
Friday, June 22: Steve Kaufman (TN) and Friends
At the Alumni Gym - Maryville College, Maryville, TN. All concerts begin at 7:00 PM. All Nights $20. For advance tickets 865-983-3330 with Visa or MC. Tickets can be purchased at the Acoustic Kamp Store in Bartlett Hall on the Maryville College Campus or at Murlin's Music World in Maryville. More information can be found at www.flatpik.com.
The Arts Center In Athens: Classwork: Adult Students of the Arts Center
June 8, 2012 — August 24, 2012
M-F 10:00 AM - 5:00 PM
Category: Exhibitions & visual art
Athens Area Council for the Arts announces its upcoming exhibit "CLASSWORK: ADULT STUDENTS OF THE ARTS CENTER 2011-12". Exhibit dates are June 8 – August 24, 2012. AACA has been offering classes in the visual and performing arts at The Arts Center for children and adults since opening in 2005. This exhibit is intended to showcase works by adult students who have taken classes in the past year. A variety of media has been taught by an impressive array of instructors, including this year's instructors Sandy Brown (watercolors), Joy Merckson (acrylics and drawing), Billie Stevens (stained glass), and Andy Phipps (clay). Many of the students were beginners who had never had a course in their chosen medium, while others have taken many classes at The Arts Center and other venues. A sampling of their works that were either done in class or while taking a class will be on display to show the impact The Arts Center has had on their art. Landscapes, abstracts, portraits, and other subject matter will reveal the extent of their training, as some of the students had never picked up a paint brush before beginning classes here, while others enrolled to improve their skills and explore new directions.
The Arts Center invites you to view this exhibit and be as amazed and as proud as we are by the abundance of talent present in our community. The public, artists, family and friends are also invited to attend the opening reception on Tuesday, June 12, from 5:30 – 7:00 p.m. The Arts Center instructors and many of the students will be on hand to talk about their experience and their art.
The Arts Center is open Monday through Friday from 10 a.m. till 5:00 p.m. Admission is free. For more information or directions, call (423) 745-8781 or visit our website at www.athensartscouncil.org. All programs of AACA are funded in part by the Tennessee Arts Commission.
Fountain City Art Center: 7th Annual Open Show

June 8, 2012 — July 13, 2012
Category: Exhibitions & visual art and Free event
Reception: June 8, 6:30-8:00 PM
Fountain City Art Center, 213 Hotel Ave, Knoxville, TN 37918. Hours: Tuesday & Thursday, 9AM-5PM; Wednesday & Friday, 10AM-5PM; Saturday, 9AM-1PM. Information: 865-357-2787, www.fountaincityartctr.com