Calendar of Events
Saturday, August 30, 2014
Arrowmont School of Arts and Crafts: The Human Form Symposium exhibition
August 30, 2014 — November 8, 2014
Category: Exhibitions & visual art, Fine Crafts and Free event
The Exhibition in the main gallery is free and open to the public and includes 38 figurative sculptural works from Presenting and Invited Artists of the Figurative Association: The Human Form symposium, from September 10-13. Presenting artists: Robert Brady, Christina Cordova, Susan Hagen, Doug Jeck, Kris Kuksi, Elizabeth Higgins O'Connor, Bob Trotman, Christina West, Thaddeus Erdahl, Dustin Farnsworth. Arrowmont School of Arts and Crafts, 556 Parkway, Gatlinburg, TN 37738. Info: 865-436-5860 or www.arrowmont.org.
The University of Tennessee Volunteers and Visit Knoxville's Boomsday Team Up for a Spectacular New Labor Day Weekend Celebration
August 30, 2014 — August 31, 2014
Category: Festivals & special events and Kids & family
The University of Tennessee Volunteers and Visit Knoxville's Boomsday Team Up for a Spectacular New Labor Day Weekend Celebration.
The Vols' season opening game with Utah State is moving to Sunday, August 31st at 7:00 p.m. As a result, Visit Knoxville will hold the 27th Annual Boomsday Festival on Saturday, August 30th. The festival will expand down Neyland Drive and feature special programming celebrating Knoxville and the Big Orange. Playing on Sunday provides the opportunity for the game to be broadcast on ESPN's new SEC Network.
"This will be a unique and exciting weekend for our city and our state," said Tennessee head football coach Butch Jones. "With Boomsday on Saturday and our season opener on Sunday, the atmosphere and energy in Knoxville will be unrivaled. We're also excited about being one of the schools featured on the first weekend of SEC Network football telecasts, and we are looking forward to this tremendous opportunity."
The 2014 season opener will mark the seventh time Tennessee has played on Sunday. The Vols are 3-2-1 all-time in the previous six games. The last Sunday contest for Tennessee was the season opener on Sept. 5, 2004, a 42-17 win over UNLV that marks the only Sunday game to date in Neyland Stadium history.
Boomsday 27 will feature more music than ever before. The Knoxville based Black Lillies will headline the event on the main stage with other local artists performing a variety of music from jazz to country and bluegrass on a total of 3 stages. The famous Pyro Shows fireworks will blast off at 9:00pm and broadcast live on WBIR.
Admission to this year's event is $20 per adult (children 12 and under free) and includes access to a programmed and secured fireworks viewing along Neyland. Your admission grants full access to all performances, a family-friendly kids area, new food vendors, shopping and much more. There's even a VIP area for Veterans (who can attend Boomsday for free with Military I.D.)
Gates open at 2:30pm. Entertainment starts at 3:00 and continues through a performance on the main stage following the fireworks.
Vol For Life event at Volunteer Landing
August 30, 2014
4:30-6:30PM
Category: Festivals & special events and Fundraisers
Calhoun's is giving Vol fans the chance to meet and mingle with former Vols at a special Vol For Life event at Volunteer Landing August 30th during Boomsday.
Between 4:30 and 6:30 on Saturday, August 30th, fans will have the opportunity to get autographs and mingle with former Vols. Names of players will be announced as they are confirmed, but a number of popular VFLs are scheduled to attend the event including Jamal Lewis, Tony Robinson, Jayson Swain and Antone Davis. Tickets for the VFL Meet and Mingle are $65 each or $118 per pair - in honor of the University of Tennessee's current football team: Team 118.
"We are excited to partner with Visit Knoxville and the University of Tennessee on this special opportunity for fans, especially on the weekend of the home opener," says Calhoun's Chief of Operations Bart Fricks. "We're also very pleased to announce that Calhoun's and the Copper Cellar Family of Restaurants will donate $10 from each ticket to the American Cancer Society's Making Strides Against Breast Cancer campaign."
The private, ticketed VFL event at Boomsday will take place at Volunteer Landing from 4:30 to 6:30 and include a BBQ meal from Calhoun's. Those attending the event will be issued wrist bands to come and go throughout the day and view the fireworks show from Volunteer Landing.
Boomsday 2014 is free to the public. Tickets for the Rodney Atkins Boomsday After Party at Thompson-Boling Arena and tickets for the VFL Meet and Mingle are on sale now at Boomsday.org.
Visit Knoxville: Boomsday 2014
Category: Festivals & special events, Kids & family and Music
Visit Knoxville will light up the sky over the Tennessee River at Boomsday 2014. Entertainment begins at 3:00 p.m. (gates open at 2:30pm) on Neyland Drive and Volunteer Landing in downtown Knoxville. Fireworks begin at approximately at 9:00 p.m. and will be synchronized to a custom soundtrack broadcast via Star 102.1 radio. The fireworks will also be broadcast by WBIR-TV.
Knoxville-based band, The Black Lillies will take center stage. Rodney Atkins will perform at the Thompson Boling Arena at 10:00 PM. A second stage will feature additional bands including Native Run, a band that has opened for John Hiatt and Lady Antebellum. On the water, Boomsday guests will witness the water stunts of Ben Merrell from Fly Life Xtreme Productions.
Fireworks can be viewed from a number of locations throughout downtown Knoxville, but tickets are required for Boomsday viewing on Neyland Drive. Families can take advantage of a special Knox Kids zone set up free of charge outside the ticketed area. Knox Kids will feature fun and educational activities for kids of all ages and ticketed access, if desired, to the Neyland Drive viewing area.
Boomsday 2014 will also feature a special area of honor for those who have served and are currently serving our country, and all military personnel will be admitted free with Military I.D. See website for details.
Admission to the secured viewing area along Neyland is $20 per person. Children under 12 admitted free. Concert performances are included in price of admission. Tickets go on sale June 16 at Boomsday.org. Food and beverage at the event will be priced affordably.
James White's Fort: Boomsday Fireworks Show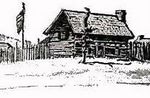 Category: Festivals & special events, History & heritage and Kids & family
Boomsday Fireworks Show. Parking will be $15 at the Fort on Boomsday! This is the BEST seat in the house for watching the fireworks. Details TBA.
James White's Fort, 205 E. Hill Ave, Knoxville, TN 37915. Information: 865-525-6514, www.jameswhitefort.org
Ijams Family Programs: Bat Night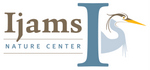 Category: Kids & family and Science & nature
August 30, 2014
8:00 pm
Is the end of summer making you batty? Then join us for Bat Night and shake your back-to-school blues! We'll learn about these flying mammals, learn how to hear like one, and then go see if we can find some in the park. The fee for this program is $5 for Ijams members and $8 for non-members. Children 5 and under are free. Pre-registration is required; please call (865) 577-4717, ext. 110 to register.
Ijams Nature Center
2915 Island Home Avenue - Knoxville, TN 37920 - (865) 577-4717
Mabry-Hazen House: Boomsday, Bluegrass & Barbeque Event
Category: Fundraisers, History & heritage and Kids & family
Mabry-Hazen House will host its 7th annual Boomsday, Bluegrass, and Barbeque celebration on Saturday, August 30th, 2014. On a cool hilltop setting attendees will enjoy a great view of Knoxville's premiere fireworks show, good food, and live music by 6 Mile Express. Tours of the historic home will begin at 6pm, and dinner will be served at 7:30. Alcohol is BYOB.

Voted one of the best places to watch the Boomsday fireworks show, Mabry-Hazen House also offers food and entertainment without the traffic. Tickets are $60 per adult and children under 12 are free when accompanied by a ticket holder. Tickets are limited to 200 adults to ensure a quality event. This event has sold out for the past four years. Purchase your tickets in advance to guarantee your attendance. There is plenty of parking and the site offers easy access to I-40 without traffic concerns. Tickets may be purchased in advance by visiting www.mabryhazen.com or call 865-522-8661 for more information. The event will take place rain or shine. Tickets are non-refundable. Sponsored by WDVX, All Occasions Party Rentals, Bandit Lites, and Crowne Plaza Knoxville.
Built in 1858, Mabry-Hazen House is strategically located on the highest hill east of downtown Knoxville with spacious views in all directions. The home was occupied and defended by both armies during the Civil War. It housed three generations of the same family for 130 years; the museum showcases one of the largest original family collections in America. Your attendance will help support the museum's mission to preserve and educate the public about an important part of East Tennessee history. Please call 865-522-8661 or visit www.mabryhazen.com for more information.
Mabry-Hazen House, 1711 Dandridge Avenue, Knoxville, TN, 37915. Information: 865-522-8661, www.mabryhazen.com
McClung Museum: Boomsday Celebration Night at the Museum
August 30, 2014
6:00-10:00 PM
Category: Festivals & special events and Fundraisers
Don't miss out on Knoxville's biggest party of the year! Celebrate Boomsday with A Night at the McClung Museum! You're invited to join us for fabulous food, craft cocktails, entertainment, VIP parking and perfect views of the Henley Street bridge. Tickets $200 per person. Benefits Museum education outreach programs.
To purchase tickets call (865) 974-2143 or visit http://mcclungmuseum.utk.edu/events/boomsday-celebration/
McClung Museum of Natural History and Culture, 1327 Circle Park Dr on the UT campus, Knoxville, TN 37996. Hours: Monday-Saturday, 9AM-5PM, Sunday, 1-5PM. Information: 865-974-2144, http://mcclungmuseum.utk.edu
Theatre Knoxville Downtown: The Irish Curse
August 29, 2014 — September 14, 2014
Category: Theatre
The Irish Curse by Martin Casella
Opens August 29 at 8 pm with an opening reception beginning at 7:30 pm and runs through September 14; 2014. Performances are Thursday; Friday and Saturday evenings at 8 pm and Sunday Matinees at 3 pm.;
What "The Irish Curse" is - and how it manifests itself - is the raw centerpiece of this wickedly funny play. From its blistering language to its brutally honest look at sex and body image, The Irish Curse is a revealing portrait of how men, and society, define masculinity. Size matters to a small group of Irish-American men (all professionally successful New Yorkers) who meet every Wednesday night in a Catholic Church basement at a self-help group for men. A 20 something joins their group and challenges everything these men think about the "Irish Curse". The cast includes Doug James, Mark Palmer, Kiernan Bensey, Donald Thorne and David Snow. Veteran actor and director and founder of Knoxville Children's Theatre Zack Allen directs. The Irish Curse was first produced at the New York International Fringe Festival; Summer 2005; where it won the festival's Outstanding Playwriting Award.
As Theatre Knoxville Downtown moves into their 9th season in downtown Knoxville, President Bonny Pendleton thinks the patrons are ready to occasionally see an edgier play they may never have seen. "We want to give our audiences many of those plays they love, such Agatha Christie's "And Then There were None", but we also want to share works they may have never seen but will enjoy. Critics and audiences loved it and we hope our audience will as well. Due to the strong language and adult themes, parental discretion is advised for this production.
Tickets may be purchased at www.theatreknoxville.com. Reservations are recommended. Tickets are $15 Thursday; Friday and Saturday evenings and $13 for the Sunday matinee.
Theatre Knoxville Downtown, 319 North Gay Street, Knoxville. 865 544 1999 or email: info@theatreknoxville.com; www.theatreknoxville.com
Fountain City Art Center: A QuARTet of Visions

August 29, 2014 — September 12, 2014
Category: Exhibitions & visual art and Free event
With paintings by Aleex Conner, J. Austin Jennings, and Kay Jursik; bone and metal sculpture by Linda Leilani Bohanan
In student exhibits: Watercolors by the students of Mary Secrist and Kate McCullough

When: Opening Reception Friday, August 29, 6:30 PM - 8:00 PM
Fountain City Art Center, 213 Hotel Ave, Knoxville, TN 37918. Hours: Tuesday & Thursday, 9AM-5PM; Wednesday & Friday, 10AM-5PM; Saturday, 9AM-1PM. Information: 865-357-2787, www.fountaincityartctr.com
Museum of Appalachia: Open Auditions for Porch Picker Musicians
August 29, 2014 — August 30, 2014
11:00 AM - 2:00 PM
Category: Auditions, Free event, History & heritage and Music
The Museum of Appalachia is searching for talented, enthusiastic musicians to participate in their "Porch Pickers" Music Program. As ambassadors for the Museum, musicians will play on the "porches" of historic cabins in the scenic village, as well as other focal points within the Museum, for local, regional, national and international visitors. Individuals and bands are invited to an open audition, August 29th and 30th, 2014 from 11:00am to 2:00pm at the Museum of Appalachia. Musicians should be comfortable with bluegrass, gospel, folk, old-time or country music, and the use of acoustic instruments only. Auditions will be held on a first-come, first-serve basis in the Gift Shop, located within the entrance building of the Museum, 2819 Andersonville Highway, Clinton, Tennessee. Registration begins at 11:00am and musicians should arrive with instruments in hand, prepared to perform up to three songs. Porch Musicians are an integral part of the Museum's volunteer program, designed to further the Museum's mission to preserve Appalachian culture and heritage. Additional opportunities at many of the Museum's special events, including the Tennessee Fall Homecoming, routinely open up for active participants of this volunteer program. A non-profit organization, the Museum is located 16 miles north of Knoxville, one mile east of I-75, Exit 122. For additional information, call 865-494-7680 or visit the website, www.museumofappalachia.org
Side Splitters Comedy Club: Breaking Bad's Lavell Crawford
August 28, 2014 — August 30, 2014
Category: Comedy
Lavell Crawford is a SAG Award Winning actor, writer, & producer who is best known for playing Saul Goodman's bodyguard, "Huell Babineaux" on AMC's BREAKING BAD. Recent projects include a series regular role on Adult Swim's new series, SPERM WHALE as well as his on-¬-going recurring roles on THE CRAZY ONES, SUPER FUN NIGHT, and IT'S ALWAYS SUNNY IN PHILADELPHIA.
Lavell has repeatedly guest hosted the STEVE HARVEY RADIO SHOW and has regular appearances on CHELSEA LATELY, TOSH.0 and WORKAHOLICS. He lends his voice as recurring characters on Adult Swim's SQUIDBILLIES and his second one-¬-hour special LAVELL CRAWFORD: CAN A BROTHER GET SOME LOVE recently premiered on Comedy Central.
TICKET PRICES: $30 FOR GENERAL ADMISSION, $30 FOR PREFERRED SEATING ONLINE! All tickets via phone or at the door are $2 more per ticket! All tickets go up $2 on the day of the show. View picture, web site link, and video at www.SideSplittersComedy.com
Side Splitters Comedy Club - West Knoxville, 9246 Parkwest Boulevard, Knoxville, TN 37923. 865.934.LAFF (5233) www.SideSplittersComedy.com