Calendar of Events
Sunday, December 20, 2020
UT School of Music: Virtual Winter Choral Concert
December 18, 2020 — December 31, 2020
Category: Music
2020 has presented many challenges, but the faculty, students, and staff of your School of Music have forged on despite it all. Although like so many other people, we've had to find alternate ways to do the things we love, the spirit of music lived on.
As a gift to you, please enjoy this concert from our choral area. With no audience, the singers in the hall, fewer numbers due to social distancing norms, and the need to wear a specialized singers mask, these students, like all the others on our campus, endured what many may not have thought possible.
To view the concert: https://www.youtube.com/watch?v=zPl0R025T14
We hope that this performance brings you some joy during this holiday season. We cannot wait to get you back on campus for events, but until then, we will continue presenting you with virtual performances. As always, thank you for your continued support of your School of Music.
UT School of Music, 117 Natalie L. Haslam Music Center, 1741 Volunteer Blvd., Knoxville, TN 37996
Main Office: 865-974-3241
Concert Line: 865-974-5678
Email: music@utk.edu
https://www.facebook.com/UTKSOM/
The Mill & Mine: Pod Events & Movies
December 16, 2020 — December 30, 2020
Category: Festivals & special events and Film
We have indoor and outdoor pods set up with a great view of the big screen!
Wed Dec 16, 23 & 30, 7-9 PM
Trivia Pods at The Mill & Mine with Challenge Entertainment
THU, DEC 17, 6-10 PM
TV Thursday Pods
FRI, DEC 18 AT 6:30 PM
Movie Night: Krampus
SAT, DEC 19 AT 2:30 PM EST
Movie Night: Home Alone
SAT, DEC 19 AT 6:30 PM EST
Movie Night: Christmas Vacation
More info: http://themillandmine.com/pod-events/
Pod sizes range from 2-10 people. Each pod offers your group their own space to hang out, safely distanced from others. Reserve your spot either inside the venue or outside on the courtyard lawn via Tako Taco's Resy page. For all pods, check in at the Tako Taco hostess stand to be seated. Food and beverage from Tako Taco available for purchase, both by walk-up ordering and by QR code without ever having to leave your spot. For everyone's safety, masks are required any time you are not in your pod. If you have any further questions, please send us an email at info@themillandmine.com.
Knoxville Opera Holiday Music Celebration
December 15, 2020 — December 31, 2020
Category: Music
Knoxville Opera is happy to announce that it has produced a new holiday concert and has made it available for free on their website and YouTube channel. The concert features local favorites Jacqueline Brecheen, Aubrey Odle, and Wayd Odle with Brian Salesky as the program host and accompanist.
Recorded at the Timothy B. Matthews Theatre
Jewelry Television, Knoxville, Tennessee
December 8, 2020
"We are so grateful to be able to continue to find ways to inspire our community during these trying times, especially with this holiday season being so challenging for everyone," said Jason Hardy, Executive Director. "Knoxville Opera had numerous free holiday programs planned that were canceled due to spikes in the virus. Jtv generously opened its recording studio to Knoxville Opera so we could present this holiday gift to the community," continued Hardy.
The video may be found here: https://youtu.be/F1ysB3kBgOU
The digital program book may be found here: https://bit.ly/HolidayProgramBook
Knoxville's Holidays on Ice - CANCELLED
December 11, 2020 — January 3, 2021
Category: Festivals & special events and Kids & family
UPDATED DEC. 18, 2020: Following the Knox County Board of Health's recommendations that we all adhere to Safer at Home measures, the City of Knoxville has suspended Holiday's on Ice at the Knoxville Civic Coliseum for the remainder of this season. We apologize for any inconvenience and wish you all a happy and healthy holiday season.
Holidays on Ice will be moving to the Civic Coliseum for the 2020/21 season. Opening day will be December 11! We are excited to still be able to bring you some winter holiday fun and look forward to another great season! Whether with family, friends or on a date you'll love skating in Downtown Knoxville on the same ice where the Ice Bears play hockey! Join us at Holidays on Ice to make memories that will last long after the holidays are over. Enjoy skating on a 180 ft rink while listening to music every night. There may even be a panda sighting by our Holidays on Ice Mascot, 'Peppermint Panda'! The rink will be open December 11, 2020 through January 3, 2021
Holidays on Ice is located inside the Civic Coliseum at 500 Howard Baker Jr. Ave, 37915. You can reach the Ice Rink by phone at 865-215-4423.
2020-2021 DAILY ADMISSION:
Admission price includes entry fee, skate rental and unlimited time on ice!
We accept cash, Visa and Mastercard.
Adult: $11
Children Age 12 & Under: $8
Season Pass Adult: $50
Season Pass Children Age 12 & Under: $35
https://knoxvilletn.gov/government/city_departments_offices/special_events/knoxvilles_holidays_on_ice
JTV: Home for the Holidays Festive Lights Display & Charitable Giving Event
December 4, 2020 — January 4, 2021
Category: Festivals & special events, Free event, Fundraisers and Kids & family
Dec 3-Jan 4, 4:00pm – 10:30pm
Where: 9600 Parkside Drive, Knoxville, TN 37922
URL: https://youtu.be/2DcW6HQf7Yw
JTV (Jewelry Television), the national jewelry retailer and broadcast network, today unveiled its "Home for the Holidays" display that will support three Knoxville nonprofit agencies as part of the season of giving. Known for adding sparkle to life with beautiful jewelry and gemstones, JTV invites the public to enjoy its incredible "Home for the Holidays" display featuring thousands of sparkling lights and numerous holiday displays in the park of JTV's West Knoxville headquarters. "This holiday season is unlike any other," said Tim Matthews, President and CEO of JTV. "In a time when many traditional holiday events are canceled, we wanted to create an enjoyable event at JTV that brings us together in spirit and celebrates the joy of the holidays, albeit a bit differently than we have celebrated in the past." While there is no cost for visitors to enjoy the festivities, donations to the three area nonprofits are welcome. Funds raised from the event will benefit the Emerald Youth Foundation, which helps serve thousands of local urban youth; the Restoration House, which assists women who face challenging situations; and Elder Care, which will provide gift boxes to area nursing home residents. Visitors can easily donate by scanning QR codes as they walk through the holiday displays or via the links above.
"Now more than ever, the holidays remind us that we are in a season of giving," Matthews continued. "JTV's 'Home for the Holidays' event will celebrate our hometown of Knoxville and give back to three charitable organizations that are focused on helping youth, women, and the elderly."
JTV's "Home for the Holidays" light display is part of Knoxville's Neighborhood Holiday Trails. Guests can walk the track and enjoy the festive atmosphere in a socially distanced way, which features three signature trees, a stunning life-sized Nativity display, two "tunnels of lights" and climb into Santa's sleigh for terrific photo opportunities.
The event is located at JTV's headquarters at 9600 Parkside Drive, Knoxville, TN, 37922 and is open every day from 4:00pm-10:30pm from now through January 4, 2021. Masks are required and social distancing will be observed. The Knox County Sheriff's Department is lending a hand to oversee JTV's park attendance every evening. For more information on JTV, visit JTV.com and follow @JTV on Instagram, @jewelrytelevision on Facebook, @jewelrytv on Pinterest and @jewelry on Twitter
Knoxville Children's Theatre: The Best Christmas Pageant Ever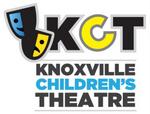 December 4, 2020 — December 20, 2020
Category: Kids & family and Theatre
Knoxville Children's Theatre, in partnership with the Clayton Foundation will present a live production of "The Best Christmas Pageant Ever" based on the classic novel by Barbara Robinson. The play will be performed December 4th through December 20th, Fridays at 7 PM, Saturdays at 1 PM and 5 PM, and Sundays at 3 PM and 6 PM. Tickets will be limited to 65 attendees for each performance and groups/families will be distanced from each other. Masks will be required for entry.
In this hilarious Christmas classic, a couple struggling to put on a church Christmas pageant is faced with casting the Herdman kids-probably the most inventively awful kids in history! You won't believe the mayhem and the fun when the Herdmans collide with the Christmas story head on! This delightful comedy is adapted from the best selling book and has become a holiday staple for theatre audiences everywhere featuring lots of laughs for audiences of all ages.
The play is performed by 22 talented young actors, from ages 8 to 16.
The show is directed by KCT student intern Quintin Rhodes, a senior at L & N STEM Academy.
KCT is East Tennessee's leading producer of plays for children and families.
Knoxville Children's Theatre, 109 E. Churchwell Avenue, Knoxville, TN 37917. Information: 865-208-3677, www.knoxvillechildrenstheatre.com
Knoxville Museum of Art: 2020 East Tennessee Regional Student Art Exhibition
December 3, 2020 — January 10, 2021
Category: Exhibitions & visual art, Fine Crafts and Free event
The Knoxville Museum of Art and the Tennessee Art Education Association present the East Tennessee Regional Student Art Exhibition now through Sunday, January 10, 2021.
Now in its 15th year, the exhibition offers middle and high school students from around East Tennessee the opportunity to participate in a juried exhibition and to display their talents and be honored for their accomplishments in a professional art museum environment.
The East Tennessee Regional Student Art Exhibition is open to students in grades 6-12 attending public, private, or home schools in 32 counties across East Tennessee. Approximately 311 works of the more than 530 entries in this highly competitive show made it through a rigorous jury process. The best-in-show winner will receive a purchase award of $500, and the artwork will become a permanent part of the collection of Mr. James Dodson, on loan to the Knoxville Museum of Art's Education Collection.
Since 2005, the East Tennessee Regional Student Art Exhibition has presented the work of nearly 4,000 students who have competed for a total of $7 million in scholarships made available to eligible juniors and seniors by colleges and universities from around the nation.
The Knoxville Museum of Art celebrates the art and artists of East Tennessee, presents new art and new ideas, serves and educates diverse audiences, and enhances Knoxville's quality of life. The museum is located in downtown Knoxville at 1050 World's Fair Park and is open to the public on a limited schedule Wednesday through Sunday 1–5pm. Admission and parking are free. Reservations are recommended by going to https://www.eventbrite.com/e/knoxville-museum-of-art-timed-entry-visitor-registration-registration-109053985406.
For more information about this exhibition, contact Rosalind Martin at rmartin@knoxart.org or 865.523.6349. Or visit www.knoxart.org.
Ijams Hallway Gallery: Work by Melanie Ford Fetterolf
December 3, 2020 — December 31, 2020
Category: Exhibitions & visual art and Free event
The Ijams Visitor Center's Hallway Gallery features the diverse paintings of Melanie Fetterolf in December. Whether creating "rain paintings" (above left), capturing nature or studying human forms, Melanie employs a variety of techniques and styles to create something unique every time. She also teaches art classes and hosts painting parties at Painting Your World Studio.
https://www.facebook.com/Paintingyourworldstudio
Ijams Nature Center, 2915 Island Home Ave, Knoxville, TN 37920
Dragonfly Aerial & Circus Arts Studio: December Classes
December 1, 2020 — December 24, 2020
Category: Classes & workshops, Dance and Kids & family
We're excited to offer each of these classes for the 3 week period between Thanksgiving and Christmas.
Questions? Just reach out! We're looking forward to seeing you!
Intro to Aerials: Mondays 5:30-7pm: 2 spots left!
Stilt Walking: Mondays 7:30-9pm: 1 spot left!
Sling (full)
Trapeze (full)
Intro to Aerials: Thursdays 5:30-7pm: 3 spots left!
Embodiment (full)
Kids class: Saturdays 9-10:30 am: 2 spots left!
Kids class: Saturdays 11-12:30pm: 4 spots left!
Inversion Bootcamp: Saturdays 1-2:30pm: 3 spots left!
Creating a Routine (Knots B): Sundays 1-2:30pm: 1 spot left!
https://www.dragonflyaerialartsstudio.com/covid-19.html
Dragonfly Aerial & Circus Arts Studio
4506 Fennel Road
Knoxville, TN 37912
The WordPlayers: Sleepers, Wake!
November 29, 2020 — December 27, 2020
Category: Kids & family and Theatre
Sleepers, Wake!
A film by Cole Liles & Ethan Norman
Sleepers, Wake! is a modern portrait — with heart-gripping original music — of the events leading up to the birth of Jesus. Perfect for individuals/family, small groups, and church events, Sleepers, Wake! is an entertaining and enlightening view of Luke, Chapter Two.
Sleepers, Wake! is available for streaming during Advent 2020 (Nov. 29 – Dec. 27) on a " Pay What You Wish" basis. Simply make a donation of any amount and the link and password will be emailed to you within 24 hours. http://wordplayers.org/sleepers-wake/
Charles Dickens' A Christmas Carol to benefit TKD
November 28, 2020 — January 3, 2021
Category: Kids & family and Theatre
A portion of the proceeds from each ticket purchased from this web site benefits Theatre Knoxville Downtown.
A ticket entitles you to view the performance as many times as you like in one 24-hour period. Buy one ticket and invite the whole family to watch together!
Experience A Christmas Carol unlike any other— past, present or future. The timeless tale of Ebenezer Scrooge comes to thrilling new life as Tony Award® winner Jefferson Mays (I Am My Own Wife, Gentleman's Guide…) plays over 50 roles in a virtuosic, master class of a performance that must be seen to be believed. This theatrical achievement comes from the haunting vision of one of Broadway's most imaginative directors, Michael Arden (Tony-winning Best Revival – Once on this Island). Staged exclusively for this production and captured live with breathtaking clarity, this must-watch streaming event conjures the powerful spirits of Christmas and brings all the magic of live theatre home for the holidays.
Starring JEFFERSON MAYS
Adapted by JEFFERSON MAYS, SUSAN LYONS, MICHAEL ARDEN
Production conceived by MICHAEL ARDEN & DANE LAFFREY
Directed by MICHAEL ARDEN
World Premiere Live Capture: NOVEMBER 28
Video available on demand until JANUARY 3
https://www.theatreknoxville.com/charles-dickens-a-christmas-carol/