Calendar of Events
Thursday, December 1, 2016
Zoo Knoxville: Buy One Get One Free Admission
December 1, 2016 — February 28, 2017
Category: Festivals, special events, Kids, family and Science, nature
Zoo Knoxville is offering "Buy One, Get One Free" admission tickets during Kroger BOGO Days, December 1 through February 28, 2017.
During Kroger BOGO Days, the zoo encourages guests to discover why this is the perfect time to see animals, including red pandas, river otters, elephants, gorillas, red wolves, lions and tigers, actively enjoying the cooler weather. On days when the temperature drops below 40 degrees, some animals will be moved indoors, but visitors can still see many animals in their indoor viewing areas. The Pilot Flying J Wee Play Adventure is a popular indoor play area that's an entertaining stop for creative play during winter visits as well.
Buy one, get one free tickets can be purchased at the zoo ticket window during regular zoo hours and online at zooknoxville.org. Discounted admission tickets must be used by Feb. 28, 2017, and cannot be combined with any other promotion, discount, or coupon.
Zoo Knoxville, 3500 Knoxville Zoo Drive, Knoxville, TN 37914. Open every day except Christmas. Information: 865-637-5331, www.zooknoxville.org
Appalachian Ballet Company: The Nutcracker

December 1, 2016 — December 10, 2016
Category: Dance, movement, Kids, family and Music
The Appalachian Ballet Company in their 45th season will present the annual holiday tradition - The Nutcracker. The production features live music by the Knoxville Symphony Orchestra. The Appalachian Ballet Company will present four public shows and two school matinees (includes K-8 curriculum guide covering common core standards). Dancing the role of the Nutcracker Prince will be Australian dancer, Aaron Smyth. This international guest artist will be partnering ballerina Kylie Morton Berry, the Sugarplum Fairy, formerly with North Carolina Dance Theatre. Both audience favorites, Smyth and Berry performed together in the spring of 2015 at the Tennessee Theatre in ABC's production of Cinderella and in last year's Nutcracker performance.
+ December 1 & 2 at 10 AM - Full length school matinee at the Knoxville Civic Auditorium - $6
+ December 3 at 7:30 PM and December 4 at 3 PM - Full length public performances at the Knoxville Civic Auditorium.
+ December 9 at 7:30 PM and December 10 at 3 PM - Full length public performances at the Clayton Center for the Arts in Maryville.
For over 100 years, this classic story has proven to be a favorite, enchanting audiences of all ages. Come see the magic with lavish scenery, glorious tutus, soldiers, snowflakes and sugar plums! For more information: 865-982-8463, www.appalachianballet.com
Blount County Arts and Crafts Guild: 12th Annual Santa Mouse Christmas House
December 1, 2016 — December 3, 2016
Thurs.-Fri. 10:00AM-6:00PM, Sat. 10:00AM-3:00PM
Category: Exhibitions, visual art, Festivals, special events, Fine Crafts and Free event
Santa Mouse Is Back!
The 12th Annual Santa Mouse Christmas House sponsored by the Blount County Arts and Crafts Guild will take place on December 1, 2 & 3, 2016. Hours are Thursday and Friday - 10am-6pm and Saturday - 10am-3pm.

The event will be held at the Maryville College Alumni Gym, 502 East Lamar Alexander Parkway, Maryville, TN 37804.

This show offers unique, one of a kind handcrafted items by 50 well known artisans from the area. You will find Christmas gifts and ornaments, holiday home décor, fine art paintings, prints and cards, exceptional one of a kind beaded and sterling jewelry, glasswork, wood turnings, pottery, basketry, clay figurines, handmade soaps and creams, unique gourd creations, wearable and knit items, and much more.
Parking and admission to the event are free.
For more information, online at www.blountarts&craftsguild.com or 865-983-4825
Pellissippi State: Holiday Spectacular
December 1, 2016
6 PM & 8 PM
Category: Music
Celebrate and enjoy holiday cheer at Pellissippi State Community College's hugely popular Holiday Spectacular musical concert, offered in two performances, 6 and 8 p.m., Thursday, Dec. 1.
The Holiday Spectacular is free and the community is encouraged to attend. Parking is free. Because space is limited, complimentary tickets will be issued at the door to the first 485 guests per performance. Arrive early to ensure you receive a ticket.
The Holiday Spectacular, themed "Christmas in the City," takes place in the Clayton Performing Arts Center on the Hardin Valley Campus, 10915 Hardin Valley Road. The concert features the talents of more than 150 Pellissippi State students and faculty in eight different musical ensembles performing classic winter tunes and carols.
While the performance is free, donations are accepted at the door for the Pellissippi State Foundation on behalf of the Music Scholarship fund.
Clayton Performing Arts Center, Hardin Valley Campus of Pellissippi State: 10915 Hardin Valley Road, Knoxville, TN 37932. Information/tickets: 865-694-6405, www.pstcc.edu/arts
Knoxville Chamber Chorale: Christmas with the Knoxville Chamber Chorale
Category: Music
This program features choral arrangements of Christmas classics as well as newer music arranged for a cappella choir by modern composers such as Connor Koppin, Joseph Gregorio, Philip Lawson and Ēriks Ešenvalds. The concert includes holiday favorites such as Deck the Hall, and Silver Bells. Also included are standards like Victoria's O Magnum Mysterium and We Three Kings by Matthew Culloton. The concert provides a full evening of Christmas music and is not to be missed. Tickets are $10 general admission and are available at the door.
At St. John's Cathedral. Knoxville Choral Society: 865-312-2440, www.knoxvillechoralsociety.org
Knox County Museum of Education: 10th Birthday Celebration
Category: Festivals, special events and Free event
You are invited to the 10th Birthday Celebration of the Knox County Museum of Education and The Honor Roll Induction Ceremony of Museum Volunteers. Reception starts at 2:00 PM with light refreshments in Room 109, across the hall from the Museum, located in the Sarah Simpson Professional Development & Technology Center (former South High School). Program and Presentations at 4:00 PM. The Museum will be open from 11:00 AM until 6:00 PM for this special occasion. Please RSVP at 865-579-8264, ext. 5. "Take a Walk Down Memory Lane"
At 801 Tipton Ave, Knoxville, TN 37920.
Knoxville Writers Guild: Christmas potluck and reading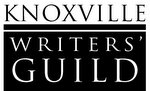 Category: Literature, reading, writing
Members of the Knoxville Writers' Guild will share their works and hold a mix and mingle potluck for December's monthly program. Both current members and the public are encouraged to attend and to bring a covered dish. We will also have sales tables provided for KWG members to sell their work.

For those interested in reading, there are a few simple guidelines:
1) You must be a current member of the Knoxville Writers' Guild. You can join or renew your membership before the readings begin. There will be a sign-up sheet at the door for those taking part to establish speaker order.
2) What you read should be your own work or that of another group member. If it will be the work of another KWG member, you are required to have permission to read his/her work.
3) Your reading time will be three minutes maximum. It's not necessary that your reading last the full amount of time allotted. For instance, if you have a one-minute poem and don't have anything else you'd like to read, that would be fine.
4) What you read should be suitable for a general audience. In other words, please show courtesy to those attending. Think of approaching your reading as something to be shared and appreciated by one-and-all.
The event, which will be open to the public, will begin at 7 p.m. in Central United Methodist Church's Fellowship Hall at 201 E. Third Ave. Attendees should enter off of the large parking lot behind the church. A $2 donation is requested at the door. The building is handicapped accessible. Info: www.KnoxvilleWritersGuild.org
Blount County Public Library: Southern Appalachian Studies Series - "Christmas in Appalachia"
Category: Free event and Literature, reading, writing
This storytelling event featuring Charles Maynard, popular local author and storyteller, will highlight the patchwork of traditions from many countries that make up the Appalachian Christmas experience. Maynard says, "This evening will be a look at those traditions mixed with fun stories from the mountains."
Maynard, an ordained United Methodist minister who serves as District Superintendent of the United Methodist Church in Maryville, worked with the Camp and Retreat Ministry of the Holston Conference and pastored churches in Georgia, Virginia and Tennessee. He has an undergraduate degree from Emory and Henry College and a Master of Divinity from the Candler School of Theology at Emory University. The first executive director of Friends of Great Smoky Mountains National Park, Maynard has written 21 children's books as well as national park guidebooks, including "Time Well Spent," a family hiking guide to the Great Smoky Mountains National Park. He received the Reed Environmental Writing Award for his essays in "The Blue Ridge--Ancient and Majestic."
Free and open to the public. Blount County Public Library, 508 N. Cusick Street, Maryville, TN. Information: 865-982-0981, www.blountlibrary.org
Knoxville Museum of Art: East TN Regional Student Art Exhibition
November 25, 2016 — January 8, 2017
Category: Exhibitions, visual art, Free event and Kids, family
Students, family, friends, and the public are invited to a reception and awards ceremony Tuesday, December 6, 6-8 PM. The event is free and open to the public.
The Knoxville Museum of Art and the Tennessee Art Education Association celebrates the 11th anniversary of the East Tennessee Regional Student Art Exhibition Friday. The exhibition offers middle and high school students from around East Tennessee the opportunity to participate in a juried exhibition and to display their talents and be honored for their accomplishments in a professional art museum environment. The East Tennessee Regional Student Art Exhibition is open to students in grades 6-12, attending public, private, or home schools in 32 counties across East Tennessee. Since 2005, the East Tennessee Regional Student Art Exhibition has presented the work of nearly 3,000 students who have competed for a total of $7 million in scholarships made available to eligible juniors and seniors by colleges and universities from around the nation.
Knoxville Museum of Art, 1050 World's Fair Park Dr, Knoxville, TN 37916. Hours: Tuesday-Saturday, 10AM-5PM, Sunday, 1-5PM. Information: 865-525-6101, www.knoxart.org
Knoxville's Holidays on Ice
November 25, 2016 — January 8, 2017
Category: Festivals, special events and Kids, family
Knoxville's Holidays on Ice, presented by Home Federal Bank, is an outdoor ice skating rink in the heart of downtown Knoxville on Market Square. Enjoy skating under Christmas lights and stars while listening to music every night. The ice rink will be closed during inclement weather, please check the Holidays on Ice Facebook page to stay updated, www.Facebook.com/KnoxvillesHolidaysonIce. For questions about Knoxville's Holidays on Ice please call 865-215-4423.
Admission price includes entry fee, skate rental and unlimited time on ice! RINK HOURS:
Regular Hours Nov. 25 - Dec. 18: Monday thru Thursday 4 p.m. to 9 p.m., Friday and Saturday 10 a.m. to 10 p.m., Sunday 1 p.m. to 9 p.m.
Extended Hours Dec. 19 - Jan. 8: Monday thru Thursday 1 p.m. to 9 p.m., Friday and Saturday 10 a.m. to 10 p.m., Sunday 1 p.m. to 9 p.m.
Special Holiday Hours Christmas & New Years: Christmas Eve 10 a.m. to 3 p.m., Christmas Day Closed, December 26: 1 p.m. to 10:00p.m., New Years Eve 10 a.m. to 10:00p.m., New Years Day 1 p.m. to 9 p.m.
For more information, visit http://www.knoxvillesholidaysonice.com.
Theatre Knoxville Downtown: Seasonal Allergies
November 25, 2016 — December 11, 2016
By Katherine DiSavino and Kevin Mead, directed by Sairy Martocci.
Seasonal Allergies tend to show themselves right around the holidays: do you feel a tickle in the back of your throat when you realize your vegetable dishes cooked faster than you thought, and now they're ready a full hour before the turkey will be out of the oven? Do your eyes water uncontrollably after you've nearly broken your back climbing into the attic to find the Christmas lights (and then discover that only half the strand lights up)? Do you find yourself overheated when family members decide to extend their vacation and "hang out" for a few more days in your home? Then you, my friend, have got Seasonal Allergies. And you are not alone! 9 out of 10 people have Seasonal Allergies, but nobody has a case worse than Julia Shelby and her brother Peter. So get ready to laugh away your throat tickle, and clear your sinuses with a healthy dose of Holiday Fun.
"SEASONAL ALLERGIES is a funny, heartwarming story about friends, family, and holiday stresses…this is a kinder, gentler comedy, ... a Neil Simon[-ish] family tale" – BroadwayWorld.com
"This is a delightfully funny play about a family dealing with one member in personal turmoil who comes to them seeking comfort, but turns into a monumental pain in the butt. The situation is real, the humor is real, but so is the sense of a family in turmoil trying to regain the warmth and love of the season." – Lancaster Intelligencer
Theatre Knoxville Downtown, 319 North Gay Street, Knoxville, TN 37917. Information & tickets: 865-544-1999, www.theatreknoxville.com
Oak Ridge Playhouse: 1940's Radio Hour
November 24, 2016 — December 11, 2016
Category: Theatre
Just before Christmas 1942, a seedy little New York radio station—WOV—takes to the air to record a broadcast of The Mutual Manhattan Variety Cavalcade for the troops overseas. As the harassed producer copes with the lead singer who is often drunk, the second banana who dreams of singing a ballad, the sexy chanteuse who drives the men wild, and the delivery boy who just wants to be on the air, the show bursts forth with the rhythm and stomp of the big band sound.
Showtimes
Thu Nov 24, 2016 | 8:00PM
Fri Nov 25, 2016 | 8:00PM
Sat Nov 26, 2016 | 8:00PM
Fri Dec 2, 2016 | 8:00PM
Sat Dec 3, 2016 | 8:00PM
Sun Dec 4, 2016 | 2:00PM
Fri Dec 9, 2016 | 8:00PM
Sat Dec 10, 2016 | 8:00PM
Sun Dec 11, 2016 | 2:00PM
Oak Ridge Playhouse, 227 Broadway, Oak Ridge, TN 37830. Information and tickets: 865-482-9999, www.orplayhouse.com