Calendar of Events
Saturday, December 10, 2016
Nativity Pageant of Knoxville
December 10, 2016 — December 12, 2016
Dec. 10&11, 3:00PM, Dec. 12, 7:00PM
Category: Festivals, special events, Free event and Kids, family
The Nativity Pageant of Knoxville is a presentation of the traditional story of the birth of Jesus Christ. The story is told with a cast and choir of over 200, a professional orchestra, live animals, and realistic sets through pantomime! The one hour performance starts in darkness. Please arrive early to avoid having to find seats in the dark. Children are welcome, all performances are family friendly. The performance is free to everyone and seating is open.
December 10 & 11th at 3:00PM, December 12 at 7:00PM.
Knoxville Civic Coliseum, 500 Howard Baker, Jr. Blvd., 865 258 9985 or
www.knoxvillenativity.com.
Mabry-Hazen House: Annual Christmas Tours
December 10, 2016 — December 11, 2016
Category: Festivals, special events, Free event and History, heritage
Mabry-Hazen House invites you to join us for our annual Christmas Tours. Our final event of the year before we close for the winter, the rooms of the house will be decorated in the spirit of the holiday season. Tours are scheduled for Saturday, December 10th from 5-8pm and Sunday, December 11th from 2-5pm. The event is free of charge and light refreshments will be served. Donations are encouraged and appreciated.
Mabry-Hazen House, 1711 Dandridge Avenue, Knoxville, TN, 37915. Information: 865-522-8661, www.mabryhazen.com
James White's Fort: Christmas Open House
December 10, 2016
11 AM - 3 PM
Category: Festivals, special events, Free event and History, heritage
The Sight, Sound & Smells of an Old Fashioned Christmas, Period decorations of Fruit & Greenery: Self-guided tour of buildings. Period Demonstration, Free Admission
James White's Fort, 205 E. Hill Ave, Knoxville, TN 37915. Information: 865-525-6514, www.jameswhitefort.org
East Tennessee History Center: War of 1812 Genealogy
Category: Classes, workshops, Free event and History, heritage
Instructor: Eric Head, BA, Knox Co. Archives and/or Dr. George K. Schweitzer, PhD, ScD.
Students use an individual computer to access records on the War of 1812. Access to service records, bounty land record, battle records, regimental histories, burials, obituaries, descendants of the veterans. Participants should bring names of service men.
Pre-registration is required and begins November 28. Please call (865) 215-8809 to register.
East Tennessee Historical Society, 601 S. Gay Street, Knoxville, TN 37902. Museum hours: M-F 9-4, Sa 10-4, Su 1-5. Information: 865-215-8824, www.easttnhistory.org
Historic Ramsey House: Wreath Workshop
Category: Classes, workshops and History, heritage
Our annual wreath making workshop. This popular class led by Julia Shiflett and her merry band of Wreath Elves are ready to teach you how to make a beautiful wreath that you can take home for the Holidays. All supplies are furnished, you need only bring a small pair of garden shears and gloves. Refreshments are served at 12:30 pm, the class starts at 1 pm. Class is $35 per person. Reservations only. Contact the office for information or reservations.
At Historic Ramsey House, 2614 Thorngrove Pike, Knoxville, TN 37914. Information: 865-546-0745, www.ramseyhouse.org
McClung Museum: Family Fun Day: Birds and Prints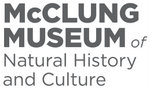 Category: Exhibitions, visual art, Festivals, special events, Fine Crafts, Free event, History, heritage and Kids, family
Join us for free a free Family Fun Day featuring activities, crafts, tours, and more. Visitors will learn about the museum's ornithological print collection and the printmaking process. All materials will be provided. The program is free and open to the public. Reservations are not necessary.
McClung Museum of Natural History and Culture, 1327 Circle Park Dr on the UT campus, Knoxville, TN 37996. Information: 865-974-2144, http://mcclungmuseum.utk.edu
WDVX: Kidstuff Live with Farmer Jason
December 10, 2016
10:00 AM
Category: Free event, Kids, family and Music
Grab your adult & join WDVX for live music from Farmer Jason!
Kidstuff is a show for kids and the kid at heart. On the second Saturday of every month, local musician Sean McCollough hosts a free live show in the Knoxville Visitor Center with great musical acts and an eclectic mix of children's music.
WDVX, 301 S. Gay Street, Knoxville, TN 37902. Information: 865-544-1029, www.wdvx.com
Bijou Theatre: A Very Merry Christmas with Dave Barnes
Category: Music
Knoxville favorite, singer-songwriter Dave Barnes returns to the Bijou this December to spread some holiday cheer!
Bijou Theatre, 803 S. Gay Street, Knoxville, TN 37902. Information/tickets: 865-522-0832, www.knoxbijou.com, www.ticketmaster.com
Dogwood December Art DeTour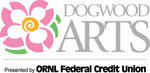 December 10, 2016
10 AM - 5 PM
Category: Exhibitions, visual art, Festivals, special events and Free event
Dogwood December Art DeTour is a one-day event where local artists welcome the public into their actual studio space to experience the working creative process as the artist demonstrates the making of a work of art. When it comes to art, the creative process can be just as interesting as the finished product. Dogwood Art DeTour provides an intimate look into local artists' working studios. Visitors are invited to watch as the artists produce some of East Tennessee's spectacular works of art. A variety of artistic media will be on display showcasing the diverse talents that are present in this area. All studios will have completed works of art for sale just in time for the Holiday Season!
http://www.dogwoodarts.com/december-art-detour/
Pretentious Beer and Glassware Company : 10:00 AM
Matthew Cummings – Glass
133 S. Central St.
Knoxville, TN 37902
Bobbie Crews Studio At The Emporium Center : 11:15 AM
Bobbie Crews – Painting
100 S Gay St.
Knoxville, TN 37902
The Central Collective : 12:30 PM
Shawn Poynter – Photography
Dale Mackey – Culinary Art
923 N. Central St.
Knoxville, TN 37917
Ironwood Studios : 1:45 PM
Preston Farabow- Sculpture
119 Jennings Ave
Knoxville, TN 37917
Pioneer House & Camp Nevernice : 3:00 PM
Julie Belcher – Printmaking
Laura Baisden – Printmaking
413 S Gay St.
Knoxville, TN 37902
Dogwood Arts, 123 W. Jackson Ave, Knoxville, TN 37902. Information: 865-637-4561, www.dogwoodarts.com
Knoxville Guitar Society Benefit Concert
Category: Music
Join the Knoxville Guitar Society for its December Benefit Concert. This concert will feature students of local guitar teachers such as Larry Long, Jeff Comas, Ed Roberson, Chris Lee, and Andy LeGrand as well as other guest artists.
Tickets: $20 adults/$5 students 12 to 18/Children under 12 free with adult admissions. At Episcopal Church of the Good Samaritan, 425 North Cedar Bluff Road, Knoxville, TN 37923. Information: http://knoxvilleguitar.org/
Jubilee Community Arts: Dor L'Dor
Category: Music
Knoxville klezmer band Dor L'Dor returns to the Laurel Theater for this year's Hanukkah concert. Formed in 1999 by Ken and Susan Brown, the band currently includes about a dozen musicians from a variety of musical backgrounds, including classical training and jazz performance. Klezmer originated in Eastern Europe and borrows from various musical traditions of that region as well as from religious liturgy, musical theater, and American jazz.
Tickets (discounts apply to advance purchase, JCA members, students & seniors) available through http://www.brownpapertickets.com/producer/1118485, 800-838-3006 ext 1, by mail, and at the door. At the Laurel Theater, 1538 Laurel Ave, Knoxville, TN 37916. For information: 865-522-5851, www.jubileearts.org.
Fountain City Art Center: Holiday Music Concert

Category: Music