Calendar of Events
Sunday, December 11, 2016
Historic Ramsey House: Annual Candlelight Tour
Category: Festivals, special events, Free event, History, heritage and Kids, family
The Historic Ramsey House is opening its doors to the public on Sunday December 11th for its annual Candlelight tour. The tour is free to the public. It starts in the Visitor's Center with holiday music and treats and a visit with Santa Clause for the children. Doors open at 6pm and the event goes until 8pm.
The house will be decked out in its usual splendor using natural greens, with seasonal vegetables, fruits and nuts and of course the home will be lit with the warm glow candlelight. Please come and join us for a look into Christmas past. Donations will be accepted to help benefit future programming.
At Historic Ramsey House, 2614 Thorngrove Pike, Knoxville, TN 37914. Information: 865-546-0745, www.ramseyhouse.org
Community Church at Tellico Village: A Community Church Christmas
Category: Free event and Music
Part of the 2016-2017 Fine Arts Calendar
Admission is Free! Community Church at Tellico Village, 130 Chota Center, Loudon, TN 37774. Information: 865-458-1516 or www.tellicochurch.org
Knoxville Museum of Art: Second Sunday Docent Tours & Family Fun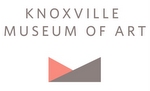 Category: Exhibitions, visual art, Free event and Lecture, panel
Each Second Sunday of the month at 2pm, docents offer free guided tours of Higher Ground, Currents, and traveling exhibitions to the public. In order to reach a broader audience the KMA offers Spanish speaking tours once a month at 3pm.
Knoxville Museum of Art, 1050 World's Fair Park Dr, Knoxville, TN 37916. Hours: Tuesday-Saturday, 10AM-5PM, Sunday, 1-5PM. Information: 865-525-6101, www.knoxart.org
Church Street United Methodist Church: Christmas at Church Street
December 11, 2016
8:30 and 11:00AM
Category: Music
Sunday, December 11, at 8:30 & 11:00 a.m.
A service of Music and Readings by the Parish Adult Choir with the Tennessee Brass
Church Street United Methodist Church
900 Henley at Main, Knoxville, TN 37902
865.524.3048 www.churchstreetunc.org
Tennessee Theatre: It's a Wonderful Life
December 11, 2016
1 PM & 5 PM
Category: Film, Free event and Kids, family
Free showing of holiday classic! Enjoy Home Federal Bank's Christmas gift to our community with screenings of classic film "It's a Wonderful Life" in the beautiful Tennessee Theatre. Admission is free; no ticket is required. Doors open one hour prior to each screening; seating is limited to the theater's capacity. Free parking is available in city-owned garages.
Released in 1946 and starring Jimmy Stewart and Donna Reed, "It's a Wonderful Life" is a bittersweet comedy/drama about George Bailey, a compassionate but debt-ridden manager of a bank in typical small-town America, and the angel that helps him realize his importance in the world.
At the Tennessee Theatre, 604 S. Gay Street, Knoxville, TN 37902. For information/tickets: 865-684-1200, www.tennesseetheatre.com
Mighty Mud: Annual Holiday Open House
December 11, 2016
11 AM - 5 PM
Category: Festivals, special events, Fine Crafts and Free event
Come browse our large selection of handmade items from local artists. As always we will have the world famous Island of misfit pots at clearance prices.
Mighty Mud, 1300 McCalla Avenue, Knoxville, TN 37915. Hours: Tu-Sat 11-6. Information: 865-595-1900, www.mightymudclay.com
Tile Sensations 1st Holiday Pop Up Shop
December 11, 2016
12-5 PM
Category: Festivals, special events and Free event
At Tile Sensations, 3413 Sutherland Ave, Knoxville, Tennessee 37919. Tile Sensations is excited to present our 1st Holiday Pop Up Shop! We love small businesses, we love to shop local, we can't wait to see all the wonderful items for sale in our Pop Up Shop! End or Begin you holiday shopping at our fun shopping event! You will find one of a kind gifts perfect for everyone on your list! Refreshments and door prizes! http://www.tilesensations.com/
The Central Collective: Holiday Open House with Shawn Poynter Photography
December 11, 2016
12-5 PM
Category: Festivals, special events, Free event and Kids, family
The Central Collective and Shawn Poynter Photography are co-sponsoring a festive holiday open house and offering FREE holiday portraits! Bring your family, pets, friends, or just yourself, enjoy hot cider and snacks, then hop in front of a handmade, holiday backdrop for a few portraits. We'll arts and crafts for the kids and good conversation for the adults.
The Central Collective, 923 N. Central Street, Knoxville, TN 37917. Information: 865-236-1590, info@thecentralcollective.com, www.thecentralcollective.com
Sundress Academy for the Arts: Reading Series
Category: Free event and Literature, spoken word, writing
The Sundress Reading Series is pleased to welcome Stacey Balkun, Catherine Moore, and Amie Whitmore for the December installment of our reading series!

Stacey Balkun is the author of Jackalope-Girl Learns to Speak (dancing girl 2016) and Lost City Museum (ELJ 2016). A Finalist for the 2016 Event Horizon Science Poetry Competition as well as the Center for Women Writer's 2016 Rita Dove Award, her work has appeared in Gargoyle, Muzzle, THRUSH, Bayou, and others. A 2015 Hambidge Fellow, Stacey was awarded a SAFTA residency in 2015 and served as Artist-in-Residence at the Great Smoky Mountains National Park in 2013. She holds an MFA from Fresno State and now lives in New Orleans, where she volunteers for literacy and teaches poetry online at The Poetry Barn.

Catherine Moore's writing has appeared in Tahoma Literary Review, Cider Press Review, Southampton Review, Caesura, Still: the Journal, Wicked Alice, The Tishman Review, concīs, and in various anthologies. She has two chapbook collections (Finishing Line Press and Kentucky Story Press) with another forthcoming from Dancing Girl Press. A Walker Percy fellow, she won the Southeast Review's 2014 Poetry Prize and had work included in "The Best Small Fictions of 2015." She's a recipient of a Nashville MetroArts grant. Catherine earned a Master of Fine Arts from the University of Tampa and she teaches at Columbia State Community College.
Amie Whittemore is the author of the poetry collection Glass Harvest (Autumn House Press) and co-founder of the Charlottesville Reading Series in Virginia. Her poems have appeared in The Gettysburg Review, Sycamore Review, Smartish Pace, Cimarron Review, and elsewhere. She teaches English at Middle Tennessee State University.
As always, the Sundress Reading Series is free and open to the public! At Bar Marley: http://www.barmarley.com/
Sundress Academy for the Arts: (865) 560-6106, safta@sundresspublications.com, http://www.sundresspublications.com/safta
Nativity Pageant of Knoxville
December 10, 2016 — December 12, 2016
Dec. 10&11, 3:00PM, Dec. 12, 7:00PM
Category: Festivals, special events, Free event and Kids, family
The Nativity Pageant of Knoxville is a presentation of the traditional story of the birth of Jesus Christ. The story is told with a cast and choir of over 200, a professional orchestra, live animals, and realistic sets through pantomime! The one hour performance starts in darkness. Please arrive early to avoid having to find seats in the dark. Children are welcome, all performances are family friendly. The performance is free to everyone and seating is open.
December 10 & 11th at 3:00PM, December 12 at 7:00PM.
Knoxville Civic Coliseum, 500 Howard Baker, Jr. Blvd., 865 258 9985 or
www.knoxvillenativity.com.
Mabry-Hazen House: Annual Christmas Tours
December 10, 2016 — December 11, 2016
Category: Festivals, special events, Free event and History, heritage
Mabry-Hazen House invites you to join us for our annual Christmas Tours. Our final event of the year before we close for the winter, the rooms of the house will be decorated in the spirit of the holiday season. Tours are scheduled for Saturday, December 10th from 5-8pm and Sunday, December 11th from 2-5pm. The event is free of charge and light refreshments will be served. Donations are encouraged and appreciated.
Mabry-Hazen House, 1711 Dandridge Avenue, Knoxville, TN, 37915. Information: 865-522-8661, www.mabryhazen.com