Calendar of Events
Monday, December 5, 2016
McClung Museum: Homeschool Enhanced Learning Program: Knoxville Unearthed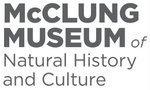 December 5, 2016
1:00-2:30PM
Category: Classes, workshops, History, heritage, Kids, family and Science, nature
Homeschool Enhanced Learning Program: Knoxville Unearthed
Monday, December 5, 1:00 PM-2:30 PM
$5 per student
The McClung Museum offers Enhanced Learning Homeschool Programs. These 90 minute sessions cost $5.00 per student and give students a chance to experience hands-on learning in the museum's galleries. See the museum's Events calendar for various sessions and dates.
This session, Knoxville Unearthed, explores how historical archaeology at important Knoxville sites has added to the documentary record of 18th and 19th century Knoxville.
Online reservations are required, payment must be made in advance, and the fee is nonrefundable. With the exception of the Human Origins program, students must be K-12 in age. Reservations open July 1, 2016.
Register Online: https://www.eventbrite.com/e/mcclung-museum-2016-17-homeschool-programs-tickets-26148821830
Contact: Debbie Woodiel, woodield@utk.edu
McClung Museum of Natural History and Culture, 1327 Circle Park Dr on the UT campus, Knoxville, TN 37996. Information: 865-974-2144, http://mcclungmuseum.utk.edu
Tennessee Theatre: Mighty Wurlitzer Organ and O'Connor Singing Seniors
Category: Free event and Music
December 5, 2016, at 12:00pm (Doors open at 11:30 AM) enjoy Mighty Wurlitzer organ performances by Dr. Bill Snyder and Freddie Brabson and special guest, O'Connor Singing Seniors. Our guest MC will be Beckye Thomas. Brown bag lunches consisting of a sandwich, chips, and a dessert may be purchased in the lobby for $5.00 while supplies last. Soft drinks, bottled water, popcorn, and candy will also be available for purchase. This is a free event.
Tennessee Theatre, 604 S. Gay Street, Knoxville, TN 37902. For information/tickets: 865-684-1200, www.tennesseetheatre.com, www.ticketmaster.com
WDVX: Holiday Open House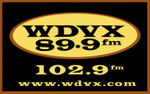 December 5, 2016
4:00-7:00PM
Category: Free event
WDVX will be be holding a holiday open house on Monday, December 5th from 4:00 to 7:00 PM. Hot cocoa, cider, cookies, and a chance to meet some of the WDVX hosts and staff as well as take a tour of the office/studio.

WDVX, 301 S. Gay Street, Knoxville, TN 37902. Information: 865-544-1029, www.wdvx.com
A Maryville Christmas
Category: Kids, family and Music
December 5, 2016 at 7:00PM Maryville College comes together with a Christmas Extravaganza for the entire community.
Participating are: Maryville College Orchestra, Maryville College Community Chorus, Maryville College Band, Maryville College Concert Choir, Maryville College Jazz Band and Scottie Singers.
Performances will include classic carols and holiday favorites as well as renditions of contemporary musical celebrations.
Adults-$10, Students $, Children 5 and under Free
Ronald and Lynda Nutt Theatre, Clayton Center for the Arts
502 E Lamar Alexander Pkwy
Maryville, TN 37804
Oak Ridge Winter Farmers Market
December 3, 2016 — February 25, 2017
Category: Culinary arts, food, Festivals, special events, Free event and Science, nature
With a variety of local holiday and winter farmers' markets there are so many opportunities to continue eating seasonally, shopping locally, and supporting your local farmers, local artisans, and local craft producers. Grow Oak Ridge will open their new Oak Ridge Winter Farmers Market at St. Mary's School in Anderson County. With a bounty of local farms and producers in attendance, folks in Anderson County and the surrounding areas will have an indoor market to shop every Saturday, 10 AM - 1 PM (closed Dec. 24th & 31st).
Museum of Appalachia: Christmas in Old Appalachia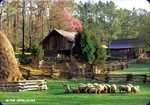 December 3, 2016 — December 24, 2016
Category: Festivals, special events, History, heritage and Kids, family
Popcorn balls and paper chains… fruits and nuts in their stockings … carols by the fire... a cedar tree cut in the nearby woods- that's the Christmas most rural Appalachian children knew. And it's the Christmas we recreate each year throughout the Museum village at our special.... Join us as we recreate a meaningful holiday of simpler times. Traditional trees and hand-made decorations, typical of austere pioneer days, transform the Museum's authentic log buildings.
Wander through the village and marvel at the simple treasures of their settlement days. In the one-room, dirt-floored "Dan'l Boone" cabin, strings of popcorn and cotton bolls circle a dormant tree; Paper chains and other ornaments trim the tree in the Little Tater Valley Schoolhouse. Sweet gum and sycamore balls are strung throughout the Mark Twain Family Cabin, and a traditional silver star tops a native red cedar Christmas tree in the turn-of-the-century Peters Homestead House. Apples, nuts, homemade toys, and oranges fill stockings hung in the cabins. Pick up some stocking stuffers in the Museum Gift and Antique Shop, which features everything from hand-crafted ornaments, locally made muscadine and moonshine jellies, and beautiful pottery, along with baskets, quilts, and plenty of Appalachian specialties. Or just come and enjoy a homemade southern country lunch in front of the warm fireplace.
Museum of Appalachia, 2819 Andersonville Hwy., Clinton, TN 37716 (16 miles north of Knoxville at I-75, exit 122, then one mile east). Open every day except Thanksgiving and Christmas. Information: 865-494-7680, www.museumofappalachia.org
Ijams Hallway Gallery: Bearden High School Art Honor Society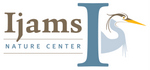 December 2, 2016 — December 31, 2016
Category: Exhibitions, visual art and Free event
4th Annual Uncommon Core - Exhibition & Performance
Opening Dec 2, 6-10 PM with awards at 8 PM
More events at http://ijams.org/events/. Ijams Nature Center, 2915 Island Home Ave, Knoxville, TN 37920. Hours: Grounds and trails open during daylight hours. The Visitor Center, including exhibits, gift shop, offices and restrooms is open M-Sat 9-5 and Sun 11-5. Information: 865-577-4717, www.ijams.org
The District Gallery: My Knoxville: Interpretations of Home
December 2, 2016 — December 30, 2016
Category: Exhibitions, visual art and Free event
The District Gallery is pleased to present a group exhibition celebrating the city of Knoxville and its importance in the lives and hearts of local artists. Featuring the work of Cinamon Airhart, Mike C. Berry, Gary Dagnan, Connie Gaertner, Kathie Odom, and Joe Parrott, My Knoxville: Interpretations of Home is a personal and compelling collection of landscapes, memories, and city scenes dedicated to the place we're proud to call home.
Join us First Friday, December 2 from 5-8 p.m. to meet the artists and enjoy a very special evening of festive food from Gourmet's Market. Experience fine art in the gallery, and enjoy our annual Stocking Stuffers Sale with special offers on handcrafted gifts for the holidays as a part of The District in Bearden's annual Holiday Open House. Also, don't miss an exclusive group artists' demonstration held in the gallery on Saturday, December 3 from 1-4 p.m.
The District Gallery, 5113 Kingston Pike, Knoxville, TN 37919. Hours: M-F 10-5:30, Sa 10-4. Information: 865-200-4452, www.TheDistrictGallery.com
The Rose Center: Handmade and Hand Printed by Emily Tuttle
December 2, 2016 — December 30, 2016
Category: Exhibitions, visual art and Free event
"Handmade and Hand Printed" exhibit by Nashville artist Emily Tuttle
Opening reception Friday, December 2, 6-8pm
The Rose Center, 442 West Second North St., Morristown, TN, 37814. Hours: M-F 9-5. Call ahead for holiday hours. Information: 423-581-4330, www.rosecenter.org
Arts & Culture Alliance: 2016 Members Show
December 2, 2016 — December 23, 2016
Category: Exhibitions, visual art and Free event
The Arts & Culture Alliance proudly presents its 2016 Members Show, the largest annual exhibition of local artists in the Greater Knoxville area. The fresh mix of two- and three-dimensional works created within the last two years encompasses a wide variety of media such as oil, acrylic, watercolor, pastel, mixed media, photography, fine craft, sculpture, ceramics, fiber, and more from regional artists who are all individual members of the Arts & Culture Alliance, which serves and supports a diverse community of artists, arts organizations, and cultural institutions. Membership is open to all, and information may be found at www.knoxalliance.com/join-renew. Most of the works in the 2016 Members Show are for sale and may be purchased through the close of the exhibition.
The exhibition will be on display throughout the Emporium Center, 100 S. Gay Street, in downtown Knoxville from December 2-23, 2016. An opening reception will take place as part of First Friday activities on December 2 from 5:00-9:00 PM with complimentary hors d'oeuvres and chocolate fondue by the Melting Pot of Knoxville. The First Friday reception features music and dance by Pasion Flamenca from 6:00-6:30 PM. Additionally, the resident artists of the Emporium will host an Artist Studio Holiday Show & Sale from 11:00 AM – 9:00 PM on Friday, December 2.
Individual members of the Alliance participate locally and regionally in gallery exhibitions, art festivals, sculpture trails, weekend shows, studio tours, and public murals. Some of the members are full-time artists, while others have day jobs and create on evenings and weekends. Some Alliance members include art professors with the University of Tennessee-Knoxville, Carson-Newman University, Maryville College, Pellissippi State, Roane State, and Walters State. Others are teachers within Knox and surrounding county's elementary, middle and high schools. Some Alliance members teach classes privately or through community classes with the Fountain City Art Center, Knoxville Arts & Fine Crafts Center, or Knoxville Museum of Art. Many of the artists have working studios in their own homes, while some are part of studio collectives such as the Emporium Center, Vacuum Shop, 17th Street Studios, 2515 Sutherland, and Broadway Studios & Gallery.
Gallery hours for the 2016 Members Show are Monday-Friday, 9:00 AM – 5:00 PM. Please note, the Emporium will be closed December 24 – January 2 for the holidays. For more information, please contact the Arts & Culture Alliance at (865) 523-7543 or visit www.knoxalliance.com.
Casa Hola: Christmas Bazaar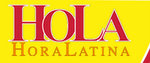 December 2, 2016 — December 16, 2016
Category: Exhibitions, visual art, Fine Crafts, Free event and History, heritage
Opening on Fri Dec 2, 5-9 PM
Exhibit and sale of one-of-a-kind crafts include pinatas by Margarita Figueroa Garza and Alebrijes by Hector Saldivar.
Hours: Mon, Tues, Thur, Fri 1-5 PM
HoLa Hora Latina, 100 S. Gay Street, Suite 112, Knoxville, TN 37902. Information: 865-335-3358, www.holahoralatina.org
Zoo Knoxville: Buy One Get One Free Admission
December 1, 2016 — February 28, 2017
Category: Festivals, special events, Kids, family and Science, nature
Zoo Knoxville is offering "Buy One, Get One Free" admission tickets during Kroger BOGO Days, December 1 through February 28, 2017.
During Kroger BOGO Days, the zoo encourages guests to discover why this is the perfect time to see animals, including red pandas, river otters, elephants, gorillas, red wolves, lions and tigers, actively enjoying the cooler weather. On days when the temperature drops below 40 degrees, some animals will be moved indoors, but visitors can still see many animals in their indoor viewing areas. The Pilot Flying J Wee Play Adventure is a popular indoor play area that's an entertaining stop for creative play during winter visits as well.
Buy one, get one free tickets can be purchased at the zoo ticket window during regular zoo hours and online at zooknoxville.org. Discounted admission tickets must be used by Feb. 28, 2017, and cannot be combined with any other promotion, discount, or coupon.
Zoo Knoxville, 3500 Knoxville Zoo Drive, Knoxville, TN 37914. Open every day except Christmas. Information: 865-637-5331, www.zooknoxville.org