Calendar of Events
Saturday, November 5, 2016
East Tennessee History Center: Intermediate Genealogy
Category: Classes, workshops, Free event and History, heritage
Instructor: Ann Blomquist, MEd.
Students will learn advanced techniques in genealogical research, with special attention to primary sources.
Pre-registration is required and begins October 24. Please call (865) 215-8809 to register. .
East Tennessee Historical Society, 601 S. Gay Street, Knoxville, TN 37902. Museum hours: M-F 9-4, Sa 10-4, Su 1-5. Information: 865-215-8824, www.easttnhistory.org
Oak Ridge Civic Music Association: Gabriel Lefkowitz Performs
Category: Music
The Oak Ridge Civic Music Association is pleased to present the Oak Ridge Symphony Orchestra and Oak Ridge Chorus, led by Maestro Dan Allcott, in an all-Mozart celebration
The concert will feature guest artist, Gabriel Lefkowitz, currently in his final season as Concertmaster of the Knoxville Symphony Orchestra, in a performance of Mozart's Violin Concerto No. 5. The concert will also feature the Oak Ridge Chorus, performing Mozart's "Coronation" Mass with the Oak Ridge Symphony, and Mozart's Divertimento in F major.
A native of the Boston area, violinist Gabriel Lefkowitz is the newly appointed Concertmaster of the Louisville Orchestra as of Fall 2016. A versatile musician of the 21st century, Gabriel is also a conductor and a composer for films and video games. During the 2016-2017 season (concurrent with his new position in Louisville), Gabriel will conclude his tenure as Concertmaster of the Knoxville Symphony, a position he has held since 2011 at the age of 23. Gabriel holds a Bachelor's degree from Columbia University, where he graduated magna cum laude in three years, having studied music and economics. In May of 2010, he earned a Masters in Violin Performance at The Juilliard School where he studied with Joel Smirnoff and Masao Kawasaki.
The Oak Ridge Civic Music Association is a proud participant in the Penny4Arts program and offers free admission for students 18 & under to all Oak Ridge Symphony Orchestra, Chorus, and Chamber Series performances. Tickets for adults are $25 and young adults, ages 19-29, are just $10.
At First United Methodist Church of Oak Ridge, 1350 Oak Ridge Turnpike, Oak Ridge, TN 37830. Oak Ridge Civic Music Association: 865-483-5569, www.orcma.org
Peg's Kitchen at Ijams Nature Center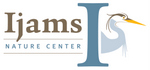 November 5, 2016
9:30-11:00
Category: Culinary arts, food, Kids, family and Science, nature
Heading to Ijams this Saturday morning? Bring your appetite because Peg's Kitchen is open! Saturday, Nov. 5, Ijams' favorite chef, Peg Beute, will be cooking up a tasty breakfast from 9:30-11 a.m. This yummy meal is $7 for adults and $5 for children 12 and under. For $10, it's all you can eat! No preregistration required.

Ijams Nature Center, 2915 Island Home Ave, Knoxville, TN 37920. Hours: Grounds and trails open during daylight hours. Call for Visitor Center hours. Information: 865-577-4717, www.ijams.org
Artsclamation! Fine Art Sale
November 5, 2016
9:00 AM-5:00 PM
Category: Exhibitions, visual art, Fine Crafts, Free event and Fundraisers
Artsclamation! is an annual fine art sale benefiting the behavioral health services of Peninsula. Join us for this celebration of creativity! Artsclamation! features real art for real people, with 30+ artists offering painting, sculpture, jewelry, woodworking and more.
Open to the public with free admission and parking. For more information call 865 531 5210 or visit www.peninsulabehavioralhealth.org/arts.
Saturday, November 5, 2016
9am – 5pm
Lighthouse Knoxville
6800 Baum Drive
Knoxville, TN
Marble Springs State Historic Site: Open Hearth Cooking Workshop
Category: Classes, workshops, Culinary arts, food and History, heritage
Marble Springs State Historic Site will host an Open Hearth Cooking Workshop Saturday, November 5, starting at 10 a.m. This hands-on workshop will teach visitors about open hearth cooking methods of the 18th century, focusing on cooking with a period item known as a Tin Kitchen. Participants will help prepare a rotisserie chicken, a side, and dessert. This is an excellent opportunity to learn some great new recipes and skills for the upcoming holidays. Copies of the recipes and cooking instructions will be provided.
Space is limited to 10 guests so make your reservations early. Reservations must be made by Tuesday, Nov 1. The fee is $20 per person and $10 for GJSMA members. Parking is free. To register for the workshop or to find out more information, email info@marblesprings.net or call (865)573-5508. All activities take place at the Marble Springs State Historic Site at 1220 W. Governor John Sevier Highway, Knoxville, TN 37920.
The Blount County Historical Museum Used Book Sale and Silent Auction
November 5, 2016
10:00AM-3:00PM
Category: Festivals, special events, Free event and History, heritage
The Blount County Historical Museum will be holding a Silent Auction and used book sale on November 5th from 10am - 3pm. The used book sales are by donation. A book signing will also be held; authors attending are Eva Nell Mull Wike, PhD author of "Fiddler of the Mountains: Attuned to the Life and Times of Johnny Mull", Stephanie McElligott with her new book, Dr. Gail Palmer will be in attendance with her books, Wayne Zurl author of the Sam Jenkins Smoky Mountain Mysteries, and Sue Weaver-Dunlap will have her poetry books many of which are based on the mountains and people of this area, Dr. Robert Proffitt will also be around to talk about his upcoming book.
The Blount County Historical Museum, is a nonprofit organization, staffed by volunteers, that celebrates and displays the rich history of Blount County. The museum has on display many interesting artifacts from Blount County's history.
The Museum is located at 1006 E. Lamar Alexander Pkwy. Beside the Cades Cove Museum in the historic Thompson-Brown house, the museum is open Tuesday - Saturday 10am -3pm and admission is free!
Tori Mason Shoes: Paintings by Gwyn Pevonka
November 4, 2016 — December 31, 2016
Category: Exhibitions, visual art and Free event
Due to the overwhelmingly positive response to Gwen Pevonka's First Friday, Tori Mason Shoes is pleased to extend Gwen's First Friday to December! Tori Mason Shoes, located at 29 Market Square, will host an opening reception on Friday, December 2nd, from 6pm to 9pm. Complimentary treats from Wild Love Bakehouse will be provided and Gwyn's art will be featured for the month of December.
"This was our first time featuring Gwen as a First Friday artist and we really noticed a positive response. Gwen's art features a lot of color and texture that people are drawn to," notes Heather Castellaw.
Gwen Pevonka experiments with paint as an object and is interested in the Heroic Gesture of a woman as she creates large-scale paintings that are just as much about line and color as they are about texture. These completely abstract pieces are vibrant with movement. Through gouging and carving, the paint is physically removed from the surface. Digging deeper in some areas, while more shallow in others, psychedelic colors are revealed, evoking emotion and excited contemplation. Gwyn Pevonka is originally from Indiana. She graduated with a BFA in Painting from Appalachian State University in 2011.
29 Market Square, Knoxville, TN 37902. Phone: (865) 673-6711
RALA: Exhibition by Brian Pittman
November 4, 2016 — December 31, 2016
Category: Exhibitions, visual art and Free event
Are you a fan of Brian Pittman aka "The Cathedral Guy"? Have you always wanted to own an original? Here's your chance! Brian has created 32 new pieces for this annual show and we are honored to feature his work throughout the holiday season (and perhaps into January 2017). Brian is an architect by trade, drawing cathedrals is his hobby and way to relax. He draws every piece without the use of rulers or guides. Each one is a fictional place that he creates. Brian hand picks each salvaged vintage frame, which makes them even more special! Brian has also created this unique Knoxville Skyline Tshirt that we are proud to carry exclusively at Rala. Stop by Rala on Fri Nov 4 from 6-10 pm and watch Brian draw!
RALA, 323 Union Ave, Knoxville, TN 37902. Information: 865-525-7888, https://shoprala.com/
The District Gallery: States of Matter
November 4, 2016 — November 26, 2016
Category: Exhibitions, visual art and Free event
Opening reception: Friday, November 4, 5-8 p.m.
The District Gallery is pleased to present States of Matter, a duo exhibition featuring potter Lisa Kurtz and painter Ginger Oglesby. Within two new respective bodies of work, States of Matter explores the push and pull of their separate disciplines and the integral factors that connect them. Complementary in their approaches, Kurtz and Oglesby create a spectrum of works that travels between paint and clay, canvas and vessel, earth and atmosphere, tactile and intangible.
A native southerner, Brentwood, Tennessee artist Ginger Oglesby grew up in a near constant pursuit of creative endeavors. Drawing from her background in modern dance, Oglesby makes paintings that are as kinesthetic as they are abstract, suggesting the ephemeral nature of rhythm and movement. Atmospheric, loose and free, her paintings are a climate all their own. Conveying tension and harmony, chaos and order, Oglesby describes her process as an intuitive dance that "captures the vibrant attitudes of the human heart."
Based in Knoxville, Tennessee, ceramic artist Lisa Kurtz centers her work in her affinity for clay, calling it "a love affair with the material itself." Exploring the wonderful, malleable qualities of clay in all its states of being, be it wet, fired, or glazed, Lisa creates pots that are both sculptural entities and functional vessels. Contrasting raw and earthy textures with smooth and polished surfaces, Kurtz's work is grounded in its materiality. In her latest body of work, Kurtz transfigures the vessel by revealing the space inside with cutouts and voids. She piques a sense of curiosity in the viewer: what is inside? Are there surprises? Is it a glimpse into another state of matter?
Please join us Friday, November 4 from 5-8 p.m. for a special evening that combines a duo exhibition with our annual Thankful Event. Meet the artists, celebrate the season with festive food and drink, and get a first look at our new holiday inventory.
The District Gallery, 5113 Kingston Pike, Knoxville, TN 37919. Hours: M-F 10-5:30, Sa 10-4. Information: 865-200-4452, www.TheDistrictGallery.com
Broadway Studios and Gallery: Hope and Intuition
November 4, 2016 — November 26, 2016
Category: Exhibitions, visual art and Free event
Broadway Studios And Gallery presents "Hope and Intuition", an exhibit featuring the art of Jessica Payne and Bailey Earith. Jessica Payne is a painter. She is inspired by color and imagery found in nature. She uses layers of paint, leaving some areas barely worked and re-working others repeatedly to create a sense of mystery. Jessica is enamored with glitter and metallic paint which give an extra dimension to her work. Her work has been frequently seen locally. Bailey Earith has been involved in all aspects of art but feels at home with fibers. In her fiber based work, she also uses beads, vintage buttons, feathers, hand painted fabric among other things. She creates both two and three dimensional art. It is her hope that the viewer will feel a sense of joy and well-being upon seeing her work. Her work has been displayed in galleries across the country.
Opening reception is on First Friday, Nov. 4th from 5-9 PM. Will be closed Thanksgiving day Nov. 24 and Open Friday Nov 25.
Broadway Studios and Gallery, 1127 Broadway St, Knoxville, TN 37917. Hours: Thurs-Sat, 11-7. Information: 865-556-8676, www.BroadwayStudiosAndGallery.com
UT Downtown Gallery: Guts Coming and Going - Work by Jessica Ann
November 4, 2016 — November 23, 2016
Category: Exhibitions, visual art and Free event
JOIN US! for a reception on Friday, November 4th, 5-9PM at the UT Downtown Gallery
An exhibition of new and recent works by artist Jessica Ann entitled; Guts Coming and Going. Featuring video, sculpture, and interactive installation, the exhibition explores the material potential at the edge of the world wide web. Composed of many parts, each component is networked together by Ann's desire to meet what she calls the "aggregate monster." An entity lurking and learning amidst the ever cooled data banks of your external and eternal memory. Data siphoned daily among a trillion other self published transmissions, happening across facebook, text messages, phone calls, emails, twitter, cameras, and networked refrigerators. What fabulation might emerge among all this noise is presented here as objects and subjects oozing off the grid and into mixed reality.

Free admission! UT Downtown Gallery, 106 S. Gay St, Knoxville, TN 37902. Hours: W-F 11-6, Sat 10-3. Information: 865-673-0802, http://web.utk.edu/~downtown
Tiger Lily Theatre: William Shakespeare's Hamlet
November 4, 2016 — November 13, 2016
Category: Theatre
Tiger Lily Theatre, in conjunction with Tennessee Stage Company, proudly present William Shakespeare's Hamlet like you have never seen it before. This production utilizes gender blind casting rather than traditional casting, ensuring the right actor plays the right part, regardless of gender. You won't soon forget this fresh, modern take on one of the Bard's most recognizable tragedies.
The production runs November 4th-6th and November 10th-13th. All performances are at 8 PM. Adults $15, Students $12. Make reservations by emailing us at tigerlilytheatretn@gmail.com.
At Historic Southern Railway Station, 300 W Depot Ave, Knoxville, Tennessee 37917. https://www.facebook.com/Tiger-Lily-Theatre-281478158575613/