Calendar of Events
Sunday, November 6, 2016
McClung Museum: Historic Preservation in Knoxville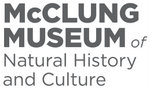 November 6, 2016
2-3:30 PM
Category: Free event, History, heritage and Lecture, panel
Kim Trent of Knox Heritage will talk about historic preservation in Knoxville as part of programming related to special exhibition, Knoxville Unearthed: Archaeology in the Heart of the Valley. Free to attend!
McClung Museum of Natural History and Culture, 1327 Circle Park Dr on the UT campus, Knoxville, TN 37996. Information: 865-974-2144, http://mcclungmuseum.utk.edu
East Tennessee History Center: Lecture & Book Signing by Ruth White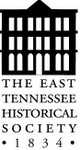 November 6, 2016
2:30-4:30 PM
Category: Free event, History, heritage, Lecture, panel, Literature, spoken word, writing and Music
Knoxville's Mid-Day Merry-Go-Round and its cast of musicians are the subject of a lecture and book signing by Ruth B. White at the East Tennessee History Center. The occasion celebrates the launch of White's new book, Knoxville's 'Merry-Go-Round,' Ciderville, and the East Tennessee Music Scene. The noonday show was broadcast live from WNOX for more than twenty years and attracted a loyal and enthusiastic audience. The host of on-air talent include many who went on to Nashville to become country greats, such as Roy Acuff, Chet Atkins, Archie Campbell, Don Gibson, the Carters, Homer and Jethro, and Carl Smith, to only name a few.

Knoxville's 'Merry-Go-Round,' Ciderville, and the East Tennessee Country Music Scene is a warm, sometimes hilarious, insider's look back at this early period of country music, the stories behind the lyrics, and the shared laughter, tragedies, and tears of the Merry-Go-Round cast. Ruth married Harold White in 1965. He had been a steel guitarist on the Merry-Go-Round and was playing with Grand Ole Opry superstar Hank Williams when they met. Together they became an important part of the Nashville music scene, Harold as a musician and "song plugger," and Ruth in music publishing.
David West and the Cider Mountain Boys will provide a nostalgic look at music popular in the Merry-Go-Round heyday. A banjoist, David played with the Bonnie Lou and Buster Show, then as a regular on the Cas Walker Show until it went off the air. An astute businessman, he is involved in many local enterprises, but his real love is the operation of Ciderville, selling musical instruments and one of the largest Martin Guitar dealers in the country. It also serves as a popular venue for country music performances. Ruth devotes a chapter in her book to David and Ciderville, describing it as a place where "sounds Nashville has forgotten, original sounds of the mountains and rural areas" are still being played.
A foreword by WNTT-AM radio host James Perry introduces the book. The event is free and open to the public. East Tennessee Historical Society, 601 S. Gay Street, Knoxville, TN 37902. Museum hours: M-F 9-4, Sa 10-4, Su 1-5. Information: 865-215-8824, www.easttnhistory.org
UT School of Music: Ensemble Knox
Category: Free event and Music
The University of Tennessee Percussion Studies area will showcase one of its two major ensembles in Fall concerts, including the program's newly-launched contemporary chamber group, Ensemble Knox. The Knoxville area will be introduced to Ensemble Knox, the new resident graduate chamber group in the UT Percussion Studies area. The ensemble will begin its debut concert with b, by Simon Løffler, using an array of guitar pedals, an open jack cable, and fluorescent lights as their medium. Specific objects, aptly named, by Michael Maierhof, explores the use of electric toothbrushes as a sound inducer among various membranophones, placed around the listening audience. Sunday afternoon's concert will be anchored by guest artist Greg Stuart (University of South Carolina) leading a performance of Michael Pisaro's Hearing Metal 3, alongside UT students, Bliss, and European guest artists Henrik Knarborg Larsen (Royal Academy of Music Aarhus/Aalborg, Denmark), and Brian Archinal (Bern, Switzerland). Pisaro's work features a 4 x 4 grid of percussionists seated at cymbals, who excite these metallic forces for nearly 45 minutes, using bowing and various "gravity excitation" via dropped grains of various texture. The result is a slowly shifting field of sound unlike any other.
At the Emporium Center, 100 S Gay St., Knoxville, TN 37902. For more information, please visit percussion.utk.edu or contact Dr. Andrew Bliss, UT's Director of Percussion Studies at abliss@utk.edu. Both concerts are free and open to the public. Regular news surrounding UT Percussion can be found on Facebook at facebook.com/UTPercussion, Instagram @utperc, and on Twitter @UTPercussion.
Thompson-Boling Arena: Comic/Ventriloquist Jeff Dunham
Category: Comedy
On Sunday, November 6th international comedy sensation Comic/Ventriloquist Jeff Dunham headlines the Thompson-Boling Arena in Knoxville, TN. Jeff has performed in front of sold out audiences worldwide showcasing the undeniable power of induced laughter. Dunham along with his cast of hilarious characters are set to embark on the second leg of their hugely successful "Perfectly Unbalanced" Tour. The show is packed with new surprises and old favorites.
Dunham hand-crafts each character personally from conception to the final coat of paint then brings them to life on stage. His beloved troupe of sidekicks are: Walter the Grumpy Retiree, Achmed the Dead Terrorist, the beer-fueled redneck Bubba J, the manic purple creature Peanut, the spicy pepper from south of the border Jose Jalapeno and Little Jeff, a mini-version of the ringmaster himself.

November 6 at 3:00PM. For Tickets Call: 865-656-4444 / Tickets: $46.50
Visit: https://buy.knoxvilletickets.com/
The Thompson-Boling Arena is located at 1600 Suite 202
Phillip Fulmer Way Knoxville, TN 37996
Knox County Public Library: Critically Acclaimed Film Salaam Bombay
Category: Film and Free event
Bollywood comes to Knoxville. Knox County Public Library is pleased to present the celebrated Indian American filmmaker Mira Nair's: Salaam Bombay! (1988) at 2:00 p.m. on Sunday, November 6 at Lawson McGhee Library. The screening, which is free and open to the public, will be followed by a brief discussion.

Salaam Bombay, winner of the Golden Camera and Audience Awards at the Cannes Film Festival, is a drama about a boy named Krishna trying to earn 500 rupees on the harsh streets of Bombay to pay for his brother's broken bicycle. This was Mira Nair's break out film and garnered her international critical acclaim.

Salaam Bombay is part of the Library's "Masterpieces of Indian Cinema" series celebrating India's rich film history as well as its 60th anniversary of independence. The series continues on Sunday, December 4 with Monsoon Wedding.

Event is free and open to the public on Sunday, November 6, at 2:00 at Lawson McGhee Library, 500 W Church Ave, Knoxville, TN 37902.
Tori Mason Shoes: Paintings by Gwyn Pevonka
November 4, 2016 — December 31, 2016
Category: Exhibitions, visual art and Free event
Due to the overwhelmingly positive response to Gwen Pevonka's First Friday, Tori Mason Shoes is pleased to extend Gwen's First Friday to December! Tori Mason Shoes, located at 29 Market Square, will host an opening reception on Friday, December 2nd, from 6pm to 9pm. Complimentary treats from Wild Love Bakehouse will be provided and Gwyn's art will be featured for the month of December.
"This was our first time featuring Gwen as a First Friday artist and we really noticed a positive response. Gwen's art features a lot of color and texture that people are drawn to," notes Heather Castellaw.
Gwen Pevonka experiments with paint as an object and is interested in the Heroic Gesture of a woman as she creates large-scale paintings that are just as much about line and color as they are about texture. These completely abstract pieces are vibrant with movement. Through gouging and carving, the paint is physically removed from the surface. Digging deeper in some areas, while more shallow in others, psychedelic colors are revealed, evoking emotion and excited contemplation. Gwyn Pevonka is originally from Indiana. She graduated with a BFA in Painting from Appalachian State University in 2011.
29 Market Square, Knoxville, TN 37902. Phone: (865) 673-6711
RALA: Exhibition by Brian Pittman
November 4, 2016 — December 31, 2016
Category: Exhibitions, visual art and Free event
Are you a fan of Brian Pittman aka "The Cathedral Guy"? Have you always wanted to own an original? Here's your chance! Brian has created 32 new pieces for this annual show and we are honored to feature his work throughout the holiday season (and perhaps into January 2017). Brian is an architect by trade, drawing cathedrals is his hobby and way to relax. He draws every piece without the use of rulers or guides. Each one is a fictional place that he creates. Brian hand picks each salvaged vintage frame, which makes them even more special! Brian has also created this unique Knoxville Skyline Tshirt that we are proud to carry exclusively at Rala. Stop by Rala on Fri Nov 4 from 6-10 pm and watch Brian draw!
RALA, 323 Union Ave, Knoxville, TN 37902. Information: 865-525-7888, https://shoprala.com/
Tiger Lily Theatre: William Shakespeare's Hamlet
November 4, 2016 — November 13, 2016
Category: Theatre
Tiger Lily Theatre, in conjunction with Tennessee Stage Company, proudly present William Shakespeare's Hamlet like you have never seen it before. This production utilizes gender blind casting rather than traditional casting, ensuring the right actor plays the right part, regardless of gender. You won't soon forget this fresh, modern take on one of the Bard's most recognizable tragedies.
The production runs November 4th-6th and November 10th-13th. All performances are at 8 PM. Adults $15, Students $12. Make reservations by emailing us at tigerlilytheatretn@gmail.com.
At Historic Southern Railway Station, 300 W Depot Ave, Knoxville, Tennessee 37917. https://www.facebook.com/Tiger-Lily-Theatre-281478158575613/
Third Annual Scruffy City Comedy Festival
November 4, 2016 — November 6, 2016
Category: Comedy
The third annual Scruffy City Comedy Festival will take place November 4, 5 and 6. This year's festival, like 2014 and 2015, will include a range of performances, including national headliners and the best of our local scene and improv will, once again, be included.
A headliner will be featured each night and they run the gamut of comedy and each have a national reputation.
The festival takes place November 4 through 6 and all venues will be downtown and easily walkable, with Scruffy City Hall being the showcase for headliners, as well as others. In addition to the three headliners, you'll find another three dozen or so comedians from across the country in addition to the local talent.
Friday's headliner is Baron Vaughn, who currently stars alongside Lilly Tomlin and Jane Fonda in the Netflix original series Grace and Frankie. He also has been cast as the voice of Tom Servo in the Mystery Science Theater 3000 reboot. This will mark only his second performance in Knoxville, so it's a rare treat.
November 5 is a real treat, with headliner Aparna Nancherla, who recently recorded a half hour special for Comedy Central, taking center stage. Her latest album, Just Putting It Out There, recently landed in the top spot on Itunes comedy charts. Currently living in New York City, large measures of her humor are about city life and its travails.
Trae Crowder, better known as the "Liberal Redneck" hails from Clay County, Tennessee, but has made Knoxville his home for the last six years. A part-time comedian, he shot to international fame in April when a short video he posted to Facebook and Youtube went viral.

Tickets go on sale today at Scruffy City Comedy.com at $40 for the three day event. Prices rise to $50 the week of the festival. It's a great chance to see just how good high-quality comedy can be.
Art Market Gallery: Works by George Rothery & Jennifer Lindsey and New Members
November 1, 2016 — December 2, 2016
Category: Exhibitions, visual art, Fine Crafts and Free event
Featuring recent works by painter George Rothery and jewelry designer Jennifer Lindsey. Also featuring the new artists for 2016: Carl Gombert and Amber Anne Pal. An opening reception for the featured artists will begin at 5:30 p.m., November 4, during Downtown Knoxville's monthly First Friday Art Walk, with complimentary refreshments, and music performed by Em Chitty Turner.
George Rothery is an oil and acrylic painter whose love of the sea inspires his work. Basically "self-taught" his earliest memories of his artistic endeavors were drawings of ships and airplanes. Today he enjoys researching sea lore so he can combine his keen interest in history with his love of the sea. Jenifer Lindsey has been creating designer jewelry for many years. Her glass and crystal creations are a subtle blend of art, style, and function.

Art Market Gallery, 422 S. Gay St, Knoxville, TN 37902. Hours: Tu-Th & Sa 11-6, Fri 11-9, Su 1-6. Information: 865-525-5265, www.artmarketgallery.net or www.Facebook.com/Art.Market.Gallery
Ijams Hallway Gallery: Ocean Starr Cline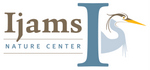 November 1, 2016 — November 30, 2016
Category: Exhibitions, visual art and Free event
The whimsical paintings of Ocean Starr come to life through vibrant hues and wonderous scenery. Enjoy her work through the month of November at Ijams.
More events at http://ijams.org/events/. Ijams Nature Center, 2915 Island Home Ave, Knoxville, TN 37920. Hours: Grounds and trails open during daylight hours. The Visitor Center, including exhibits, gift shop, offices and restrooms is open M-Sat 9-5 and Sun 11-5. Information: 865-577-4717, www.ijams.org
Camera Club of Oak Ridge: 68th Photographic Salon
October 31, 2016 — November 10, 2016
9:00AM-5:00PM
Category: Exhibitions, visual art and Free event
The Camera Club of Oak Ridge is presenting the 68th Photographic Salon at New Hope Center, 602 Scarboro Rd. in Oak Ridge from October 31 to November 10, Monday through Thursday, 9:00AM-5:00PM.
Several hundred images in color and black and white from photographers throughout the region were entered into this judged competition and will be on display. This year's winner of Best in Show for digital projected images is Pat Postma's striking "High Road to Town". The print image judging is scheduled for October 29.
The Reception and Gallery Walk with some of the judges will take place on Friday, November 4 from 7-9pm. Light refreshments will be served. This event also celebrates 70 years of camera clubs in Oak Ridge.
More information about the Salon and the club can be found at www.cameraclubofoakridge.org.