Calendar of Events
Friday, November 25, 2016
Knoxville Museum of Art: East TN Regional Student Art Exhibition
November 25, 2016 — January 8, 2017
Category: Exhibitions, visual art, Free event and Kids, family
Students, family, friends, and the public are invited to a reception and awards ceremony Tuesday, December 6, 6-8 PM. The event is free and open to the public.
The Knoxville Museum of Art and the Tennessee Art Education Association celebrates the 11th anniversary of the East Tennessee Regional Student Art Exhibition Friday. The exhibition offers middle and high school students from around East Tennessee the opportunity to participate in a juried exhibition and to display their talents and be honored for their accomplishments in a professional art museum environment. The East Tennessee Regional Student Art Exhibition is open to students in grades 6-12, attending public, private, or home schools in 32 counties across East Tennessee. Since 2005, the East Tennessee Regional Student Art Exhibition has presented the work of nearly 3,000 students who have competed for a total of $7 million in scholarships made available to eligible juniors and seniors by colleges and universities from around the nation.
Knoxville Museum of Art, 1050 World's Fair Park Dr, Knoxville, TN 37916. Hours: Tuesday-Saturday, 10AM-5PM, Sunday, 1-5PM. Information: 865-525-6101, www.knoxart.org
Knoxville's Holidays on Ice
November 25, 2016 — January 8, 2017
Category: Festivals, special events and Kids, family
Knoxville's Holidays on Ice, presented by Home Federal Bank, is an outdoor ice skating rink in the heart of downtown Knoxville on Market Square. Enjoy skating under Christmas lights and stars while listening to music every night. The ice rink will be closed during inclement weather, please check the Holidays on Ice Facebook page to stay updated, www.Facebook.com/KnoxvillesHolidaysonIce. For questions about Knoxville's Holidays on Ice please call 865-215-4423.
Admission price includes entry fee, skate rental and unlimited time on ice! RINK HOURS:
Regular Hours Nov. 25 - Dec. 18: Monday thru Thursday 4 p.m. to 9 p.m., Friday and Saturday 10 a.m. to 10 p.m., Sunday 1 p.m. to 9 p.m.
Extended Hours Dec. 19 - Jan. 8: Monday thru Thursday 1 p.m. to 9 p.m., Friday and Saturday 10 a.m. to 10 p.m., Sunday 1 p.m. to 9 p.m.
Special Holiday Hours Christmas & New Years: Christmas Eve 10 a.m. to 3 p.m., Christmas Day Closed, December 26: 1 p.m. to 10:00p.m., New Years Eve 10 a.m. to 10:00p.m., New Years Day 1 p.m. to 9 p.m.
For more information, visit http://www.knoxvillesholidaysonice.com.
Theatre Knoxville Downtown: Seasonal Allergies
November 25, 2016 — December 11, 2016
By Katherine DiSavino and Kevin Mead, directed by Sairy Martocci.
Seasonal Allergies tend to show themselves right around the holidays: do you feel a tickle in the back of your throat when you realize your vegetable dishes cooked faster than you thought, and now they're ready a full hour before the turkey will be out of the oven? Do your eyes water uncontrollably after you've nearly broken your back climbing into the attic to find the Christmas lights (and then discover that only half the strand lights up)? Do you find yourself overheated when family members decide to extend their vacation and "hang out" for a few more days in your home? Then you, my friend, have got Seasonal Allergies. And you are not alone! 9 out of 10 people have Seasonal Allergies, but nobody has a case worse than Julia Shelby and her brother Peter. So get ready to laugh away your throat tickle, and clear your sinuses with a healthy dose of Holiday Fun.
"SEASONAL ALLERGIES is a funny, heartwarming story about friends, family, and holiday stresses…this is a kinder, gentler comedy, ... a Neil Simon[-ish] family tale" – BroadwayWorld.com
"This is a delightfully funny play about a family dealing with one member in personal turmoil who comes to them seeking comfort, but turns into a monumental pain in the butt. The situation is real, the humor is real, but so is the sense of a family in turmoil trying to regain the warmth and love of the season." – Lancaster Intelligencer
Theatre Knoxville Downtown, 319 North Gay Street, Knoxville, TN 37917. Information & tickets: 865-544-1999, www.theatreknoxville.com
Ijams Nature Center: Gift Shop Holiday Sale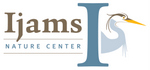 November 25, 2016 — November 27, 2016
Category: Festivals, special events, Fine Crafts and Free event
Make plans to come out to Ijams for our Gift Shop Holiday Sale - All merchandise in the store (excluding River Sports items) will be 10% off. If you are an Ijams Member, you will get an additional 10% off of your purchases for a total of 20% off your sales (Navitat items excluded from additional 10% off)! Find amazing local wares from over 60 artists and crafters as well as fun nature gifts, kids items, and specialty finds. Get all of your gifts at Ijams and support local this holiday season!

Ijams Nature Center, 2915 Island Home Ave, Knoxville, TN 37920. Hours: Grounds and trails open during daylight hours. Call for Visitor Center hours. Information: 865-577-4717, www.ijams.org
Downtown Knoxville & WDVX: Regal Celebration of Lights
Category: Festivals, special events, Free event, Kids, family and Music
Join us for the lighting of our new 42' tree in Krutch Park Ext. Enjoy live music, carolers, train rides, pictures with Santa, face painting, marshmallow roasting and more. WDVX Holiday Ho Ho Ho Down will be on Bill Lyons Pavilion from 6:30pm – 9:00pm. Market Street will have local businesses doing crafts with children, stop by Home Depot's Little Elves Workshop, and make a card to be sent to our soldiers with American Red Cross 'Cards for Heros'. And don't forget to stop by and see the miniature train set!The lighting of the tree ceremony begins at 6pm, other activities will begin after.
http://www.knoxvilletn.gov/government/city_departments_offices/special_events/christmas_in_the_city
Goodwill Industries: Black Friday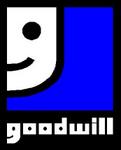 November 25, 2016
1:00-5:00PM
Category: Festivals, special events
This Black Friday, be grateful for sleep!
50% off everything on Nov. 25, Black Friday, from 1:00-5:00PM at all Goodwill StoresGoodwill Industries: 865-588-8567, www.gwiktn.org.
The Central Collective: Comedian Billy Wayne Davis
November 25, 2016
7:30-9:30PM
Category: Comedy
On Friday, November 25, 2016, 7:30pm 9:30pm, comedian Billy Wayne Davis performs at The Central Collective.

Join us for a post-Thanksgiving evening of comedy with Billy Wayne Davis, who's touring the country to promote the upcoming release of his vinyl album, "Live at Third Man Records."
Originally from Crossville, TN, Billy Wayne Davis is a stand-up & writer who has performed in 41 states, 4 countries and Texas. He has appeared on NBC's Last Comic Standing, WTF with Marc Maron, hosted a Morgan Spurlock produced feature-length documentary for CMT, named a 2015 Fresh Face of Comedy by the Just for Laughs Festival in Montreal, and just finished opening for country artist Sturgill Simpsons Living the Dream Tour.

Tickets are $12. Reserve your spot at www.thecentralcollective.com, or bring cash to the event.
Doors at 7:30PM • Show at 8PM • BYOB
The Central Collective, 865 236-1590, 923 N Central St, Knoxville, TN www.thecentralcollective.com
Jazz at the Bistro at the Bijou Restaurant
Category: Free event and Music
On Friday November 25, 2016, the Historic "Bistro at the Bijou Restaurant", located in the fourth oldest building in Knoxville, the Bijou Theatre, invites you, family and friends to an evening of exciting Jazz music. The Bistro at the Bijou is known throughout the South for its culinary creations and live music.
Please come out to Knoxville's "hot spot" for Jazz as Independent recording artist T. Michael Branner, joined by Keith Brown, Garrit Tillman and Josh Howard performs live!
Don't miss this free event! No cover charge. Limited bar seating is also available. 865-544-0537
Please pass this invitation on to friends and family! 807 South Gay Street
Knoxville, TN 37902
Oak Ridge Playhouse: 1940's Radio Hour
November 24, 2016 — December 11, 2016
Category: Theatre
Just before Christmas 1942, a seedy little New York radio station—WOV—takes to the air to record a broadcast of The Mutual Manhattan Variety Cavalcade for the troops overseas. As the harassed producer copes with the lead singer who is often drunk, the second banana who dreams of singing a ballad, the sexy chanteuse who drives the men wild, and the delivery boy who just wants to be on the air, the show bursts forth with the rhythm and stomp of the big band sound.
Showtimes
Thu Nov 24, 2016 | 8:00PM
Fri Nov 25, 2016 | 8:00PM
Sat Nov 26, 2016 | 8:00PM
Fri Dec 2, 2016 | 8:00PM
Sat Dec 3, 2016 | 8:00PM
Sun Dec 4, 2016 | 2:00PM
Fri Dec 9, 2016 | 8:00PM
Sat Dec 10, 2016 | 8:00PM
Sun Dec 11, 2016 | 2:00PM
Oak Ridge Playhouse, 227 Broadway, Oak Ridge, TN 37830. Information and tickets: 865-482-9999, www.orplayhouse.com
Clarence Brown Theatre: A Christmas Carol
November 23, 2016 — December 18, 2016
Category: Kids, family and Theatre
With a brand new look, stunning costumes, traditional carols, an adaptation guaranteed to enrich your holiday season, PLUS $10 tickets for children 5 to 12, "A Christmas Carol," returns to the Clarence Brown mainstage. At each performance, patrons can enhance the experience by enjoying special holiday treats at the concession stand and taking pictures with "Scrooge and Tiny Tim" in a new, specially designed photo experience which will be stationed in the main lobby. The $10 children's tickets can only be purchased by calling or stopping by the Box Office at 865-974-5161.
A Pay What You Wish Preview performance, where patrons can name their own price, will be held Wednesday, November 23 from Noon to 7 pm at the theatre. A Talk Back with the actors will take place Sunday, December 4 following the matinee. Deaf Night @ the Theatre, where all patron interactions including the performance is interpreted in American Sign Language, will take place Sunday, December 4 at 7:30 pm. On Tuesday, December 6 at the CBT Family Feast, families can attend dinner at 6:00 pm and then see the show for only $10. The Open Captioned performance is Sunday, December 11 at 2:00 pm. Patrons can join the Clarence Brown Theatre Society (CBTS) and take part in an exclusive behind-the-scenes tour on December 11 following the matinee. For more information on the various engagement events listed above, please contact the Box Office at 865-974-5161. To join the CBTS, please visit http://clarencebrowntheatre.com/support-us/cbt-society/.
In "A Christmas Carol," miserly boss, Ebenezer Scrooge (whose name is now synonymous with greed and stinginess), is forced to face the true cost of his behavior in a series of supernatural visits from ghosts of Christmases Past, Present and Future.
Clarence Brown Mainstage, 1714 Andy Holt Ave on the UT campus, Knoxville, TN 37996. For information: 865-974-5161, www.clarencebrowntheatre.com. For tickets: 865-974-5161, 865-656-4444, www.knoxvilletickets.com
Fantasy of Trees
November 23, 2016 — November 27, 2016
Category: Dance, movement, Festivals, special events, Fundraisers, Kids, family and Music
East Tennessee Children's Hospital presents the Fantasy of Trees, East Tennessee's premiere Christmas event. This year's event is entitled "'Twas the Night Before Christmas" and takes place from November 23-27, 2016 at the Knoxville Convention Center.
At the Knoxville Convention Center. Tickets: Adults: $8, Children Ages 4-12: $4, Children 3 and under: FREE
Wednesday, November 23 9 a.m. - 9 p.m.
Thursday, November 24 3 - 8 p.m. (Thanksgiving Day)
Friday, November 25 9 a.m. - 9 p.m.
Saturday, November 26 9 a.m. - 9 p.m.
Sunday, November 27 Noon - 6 p.m.
Oak Ridge Art Center: The Art of the Crèche IV
November 19, 2016 — January 9, 2017
Category: Exhibitions, visual art, Fine Crafts and Free event
Folk Art Nativities from Around the World, from of a private collection of nativities, hand crafted crèche in a myriad of techniques and materials by folk artists from many countries.
Holiday Reception: Sunday, December 4, from 2 to 4 p.m. with a hands-on "make and take" for artists of all ages.
Oak Ridge Art Center, 201 Badger Avenue, Oak Ridge, TN 37830. Hours: Tu-F 9-5, Sa-M 1-4. Information: 865-482-1441, www.oakridgeartcenter.org