Calendar of Events
Thursday, November 17, 2016
Lyric Theatre Company: Proof
November 17, 2016 — November 20, 2016
Category: Theatre
"Proof" is a 2000 play by the American playwright David Auburn. The play premiered Off-Broadway in May 2000, and transferred to Broadway in October 2000. The play won the 2001 Pulitzer Prize for Drama and Tony Award for Best Play.
The play concerns Catherine, the daughter of Robert, a recently deceased mathematical genius in his fifties and professor at the University of Chicago, and her struggle with mathematical genius and mental illness. Catherine had cared for her father through a lengthy mental illness. Upon Robert's death, his ex-graduate student Hal discovers a paradigm-shifting proof about prime numbers in Robert's office. The title refers both to that proof and to the play's central question: Can Catherine prove the proof's authorship? Along with demonstrating the proof's authenticity, the daughter also finds herself in a relationship with 28-year-old Hal. Throughout, the play explores Catherine's fear of following in her father's footsteps, both mathematically and mentally and her desperate attempts to stay in control.
Tickets: $13.00 online or $15.00 at downtown merchants and at the box office prior to performances.
November 17-19 at 8 PM and November 20 at 2 PM
Lyric Theatre: 320 Grove Street, Loudon, TN 37774. Information: 865-458-9020, http://www.lyrictheatrecompany.org/tickets.html
Knoxville Symphony Orchestra: Appalachian Spring

November 17, 2016 — November 18, 2016
7:30 PM
Category: Music
Part of the Knoxville Symphony Orchestra's 2016-2017 Moxley Carmichael Masterworks Series, which marks the KSO's 81st season.
Join the KSO for fabulous music of Copland and a little ditty on the mandolin. Jeff Midkiff will bring life to the Tennessee Theatre stage with his Mandolin Concerto, "From the Blue Ridge," plus Copland's Appalachian Spring.
Mandolinist and fiddler Jeff Midkiff feels comfortable in more than one setting—musically and personally. Even as he was immersing himself in the classical repertoire, he continued to gain attention as a mandolin and fiddle player. In 1983 he joined the Lonesome River Band, which would eventually become one of bluegrass's most acclaimed groups. For the next five years, he completed his education and started working as a music instructor, recording two albums with the group, including its self-titled Rebel Records debut in 1987. Shortly after that, he enrolled in graduate school at Northern Illinois University, earning his Master's degree in clarinet at the end of the decade. Jeff Midkiff's concerto for mandolin and orchestra, "From the Blue Ridge," was composed in 2011 in a commission from Music Director David Stewart Wiley and the Roanoke Symphony Orchestra.
Thursday and Friday evenings at 7:30 PM at the Tennessee Theatre, 604 S. Gay Street, Knoxville, TN 37902. Tickets and information: 865-291-3310, www.knoxvillesymphony.com
Knoxville Museum of Art: Cocktails and Conversation - The Quarry Project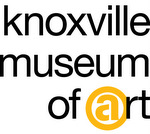 November 17, 2016
5:30-7 PM
Category: Exhibitions, visual art, Free event and Lecture, discussion, panel
Cocktails & Conversation with artists Kate Katomski & Judd Mulkerin. This after-hours series mixes spirits with stimulating discussion. Bring a friend, meet someone new, and experience art in a fresh way.
Knoxville Museum of Art, 1050 World's Fair Park Dr, Knoxville, TN 37916. Hours: Tuesday-Saturday, 10AM-5PM; Sunday, 1-5PM. Information: 865-525-6101, www.knoxart.org
UT School of Art: Artist Lecture with Erin Tucker
November 17, 2016
7:30 PM
Category: Exhibitions, visual art, Free event and Lecture, discussion, panel
Erin Tucker is a sculptor and mixed media artist. She is currently serving as the sculpture technician for the UT School of Art.
In A+A 109.
UT School of Art: 1715 Volunteer Blvd, Knoxville, TN 37996. Information: 865-974-3200, http://art.utk.edu/
Knoxville Jazz Orchestra: Trumpeter Darren English
November 17, 2016
8:00 PM
Category: Music
IMAGINE NATION is the debut CD by Darren English, a young trumpet player, composer and arranger who is already building an international reputation. Hailing from Cape Town, South Africa, English has performed extensively in his native country and around Europe. He currently lives in Atlanta, GA, where he went to school and where he now performs regularly, attracting the attention of the top jazz talent in the region.
For this, his first performance in Knoxville, English enlists the help of some of our city's most exciting young musicians: saxophonist Jamel Mitchell, bassist Clint Mullican, pianist Keith Brown, and drummer Kenneth Brown. Sure to be a night to remember!
His latest recording, Imagine Nation, pays tribute to Nelson Mandela and establishes English as one of the most exciting trumpeters of his generation. Among other honors, JAZZIZ magazine listed the CD in Critic's Picks: Best of the Year.
At The Square Room, 4 Market Square, Knoxville, TN, 37902. Knoxville Jazz Orchestra: 865-573-3226, www.knoxjazz.org
The LACS Performing at Cotton Eyed Joe
Category: Music
Average Joes Entertainment's hit country duo, The LACS, are on fire. Looking to top their latest record-breaking tour, The LACS are coming to perform at Cotton Eyed Joe in Knoxville, TN Thursday, November 17. They will be performing songs like "Back To Georgia," as well as fan favorites like "God Bless a Country Girl," from their Billboard Top Country Album, Outlaw In Me. Doors open at 6pm and tickets start at $10 for ages 18 and up. For additional information visit https://www.cottoneyedjoe.com/event-registration/?ee=57.
For more information on The Lacs, visit www.thelacsmusic.com. Follow The Lacs @TheLacsMusic and Facebook.com/TheLacsMusic.
PechaKucha Night Knoxville Volume 21
Category: Festivals, special events, Free event and Lecture, discussion, panel
Hello PechaKucha friends across Knoxville! It is time again for another installment of our favorite event, PechaKucha Night Knoxville! We are proud to be delivering our 21st event.
At the fresh new venue Mill & Mine, 227 W Depot Ave, Knoxville TN 37917. As always, doors open at 6:30 and presentations begin at 7:20pm.
We have a great lineup including: Tyler Sonnichsen, Cattywampus Puppet Council, Tore Olsson, Ashley Capps, Jacene Phillips, Jesse Newmister, Mohammed Moniruzziman, Amy Steinberg, and Elizabeth Wright. It is going to be an inspiring night!
We hope to see you there! http://www.pechakucha.org/cities/knoxville
Bijou Theatre: 4th annual Rock the Red Kettle Concert
Category: Fundraisers and Music
The 4th annual Rock the Red Kettle Concert is the official kickoff event of The Salvation Army's annual Red Kettle and Angel Tree campaigns. This year's concert will feature Knoxville's own Erick Baker. VIP tickets include: Premium seats, Pre-concert reception - heavy hors d'oeuvres from Sweet P's Barbecue and Soul House, cash bar and a short, private set from Erick Baker. Reception begins at 6 p.m.
Bijou Theatre, 803 S. Gay Street, Knoxville, TN 37902. Information/tickets: 865-522-0832, www.knoxbijou.com, www.ticketmaster.com
Knoxville Symphony Orchestra: Symphony Storytimes
November 16, 2016 — December 15, 2016
Category: Free event and Music
The KSO String Quartet will be dropping by a library near you to bring children's books to life with some classical music, sound effects ad some hands-on learning. For preschool kids and their families!
Mark your calendar:
Wed, Nov 16 at 11:00 at Karns Branch
Tues, Nov 22 at 10:30 at South Knoxville Branch
Tues, Nov 29 at 10:30 at Murphy Branch
Wed, Nov 30 at 11:00 at Carter Branch
Tues, Dec 6 at 10:30 at Sequoyah Branch
Wed, Dec 7 at 10:30 at Halls Branch
Thurs, Dec 8 at 10:30 at Howard Pinkston Branch
Fri, Dec 9 at 10:30 at Powell Branch
Wed, Dec 14 at 10:15 at Bearden Branch
Thurs, Dec 15 at 4:00 at Cedar Bluff Branch
Arts Council of Roane County: 5th Annual Open Art Show
November 15, 2016 — November 18, 2016
Category: Exhibitions, visual art and Free event
The Arts Council of Roane County's Open Art Show is a mixed-media exhibition, open to all artists, intended to showcase exceptional work produced throughout our communities. The Arts Council is committed to promoting art and artists to the community. This year the show will be at the Kingston Community Center from November 15 until November 18. This event is open to all artists in all media. You do not have to be a resident of Roane County. Cash prizes will be awarded for Best of Show, First Place, Second Place, and Third Place.
To kick-off the show we will host a fundraiser Chili/Soup Supper at the Kingston Community Center on Tuesday, November 15 from 5:00 till 7:00 PM. A bowl of homemade soup or chili with sides will cost only $10; for an additional $10 you may select a handcrafted pottery bowl for your meal and to take home. Desserts will also be available. All money earned will help fund future activities of the Arts Council.
At the Kingston Community Center, Kingston, TN 37763. For questions regarding the exhibition call 865-591-2763 or email artscouncilofroanecounty@gmail.com.
Arrowmont School of Arts and Crafts: Piecing Together a Changing Planet
November 14, 2016 — January 14, 2017
Category: Exhibitions, visual art, Fine Crafts and Free event
Arrowmont School of Arts and Crafts is exhibiting over 25 quilts in Piecing Together a Changing Planet – a juried exhibition of fiber arts highlighting climate change in America's national parks. Community members are invited to view the exhibition and attend the opening reception on Thursday, November 17, 2016, 6-8 pm.
Piecing Together a Changing Planet is a collaboration between Studio Art Quilt Associates (SAQA) Florida and Biscayne National Park. Opening at Biscayne National Park's gallery, the exhibit has travelled to nine other national park venues across the country. The exhibition coincides with this year's centennial celebration of the National Park Service, marking the beginning of a second century of stewardship of America's national parks.
Unlike utilitarian quilts used as bed coverings, these art quilts convey beauty and fragility of the environment and the urgency of climate change in ways that touch the heart and soul. All quilts were created by members of the Studio Art Quilt Associates, a 3000-member national organization dedicated to promoting art quilts through education, exhibitions, professional development, documentation and publications.
In conjunction with the exhibit, Arrowmont will be exhibiting quilts from it's permanent collection. Arrowmont's permanent collection includes nearly 1,000 works in a variety of arts and crafts media. Made by the hands of current and past Arrowmont instructors, individuals from the settlement school's days and past artists-in-residence, the works represent the school's past, present and future.
In the Sandra J. Blain Gallery. Admission is free and open to the public. Gallery hours are Monday - Friday 9am - 5pm and Saturday 10am - 4pm. Arrowmont School of Arts and Crafts, 556 Parkway, Gatlinburg, TN 37738. Information: 865-436-5860, www.arrowmont.org
Pellissippi State: Annual Faculty Photography Exhibition
November 14, 2016 — December 4, 2016
Category: Exhibitions, visual art and Free event
This exhibit showcases a myriad of fascinating images that are from the personal portfolios of Pellissippi State faculty.
Hardin Valley Campus of Pellissippi State: 10915 Hardin Valley Road, Knoxville, TN 37932. Bagwell Center Gallery hours: M-F 10-6:30. Information: 865-694-6405, www.pstcc.edu/arts