Calendar of Events
Thursday, November 10, 2016
UT School of Music Opera Theatre: Monteverdi's Ulysses

November 10, 2016 — November 13, 2016
8 PM
Directed by James Marvel and conducted by Kevin Class.
11/10/2016 at 8:00 PM
11/11/2016 at 8:00 PM
11/13/2016 at 2:30 PM & 8:00 PM
Tickets: $20 for adults, $15 for senior citizens 60+, and $5 for students with a school ID and youth 18 and under For parking details, visit http://clarencebrowntheatre.com/plan-your-visit/directions-and-parking

At Carousel Theatre, next to Clarence Brown Theatre on UT Campus. Info: 865-974-5678, www.music.utk.edu/opera. Tickets: 865-974-5161
Bearden High School Theatre Department: Les Miserables
November 10, 2016 — November 13, 2016
Nov. 10-12, 7:30PM, Nov. 13, 2:30PM
Category: Theatre
Bearden High School Theatre Department presents the eight-time Tony award-winning musical masterpiece, Les Misérables, which tells Victor Hugo's tale of the struggle between justice and mercy in the unforgiving world set against the backdrop of 19th-century revolutionary France. The magnificent score features classic songs "I Dreamed a Dream," "On My Own," "Stars," "Bring Him Home," "Do You Hear the People Sing?," "One Day More," "Empty Chairs at Empty Tables," "Master of the House" and many more!
Performances are November 10-12 at 7:30 PM and November 13 at 2:30 PM.
Reserved Tickets: $15 ~ Available at Bearden High, noon - 2PM weekdays
General Admission: $12 Adults & $10 Students ~ Available at beardentheatre.com or at the door.
BEARDEN HIGH is located at 8352 Kingston Pike (behind Cheddar's restaurant)
Zoo Knoxville: Dollar Days with $1 Admission
November 10, 2016 — November 13, 2016
Category: Kids, family and Science, nature
Zoo Knoxville will be offering $1 admission with the donation of a non-perishable food item or pet food Nov. 10-13, 2016, during their Dollar Days event. During the Dollar Days event, general zoo admission tickets for ages four and up are $1 each and parking is free. To ensure a safe and pleasant experience for Dollar Days guests, a limited number of tickets are available for each day, and advance online purchase is required. Tickets can be purchased online at zooknoxville.org beginning at noon on Monday, Oct. 31, 2016.
Dollar Days attendees should also bring a non-perishable food item or bagged or canned dog or cat food donation in addition to each ticket to help other local non-profit organizations Mission of Hope, Young-Williams Animal Center, and Knox County Office on Aging's Knox PAWS program. Dollar Days tickets are valid only for the date printed on the ticket and no rain checks will be offered for this special event. Tickets will not be sold at the zoo's ticket window on the days of the event. Dollar Days will take place rain or shine. Limit six tickets per order.
Zoo Knoxville, 3500 Knoxville Zoo Drive, Knoxville, TN 37914. Open every day except Christmas. Information: 865-637-5331, www.zooknoxville.org
Tennessee Theatre: ZZ Top
November 10, 2016
8:00 PM
Category: Music
Rock and Roll Hall of Famers ZZ Top's return to the Tennessee Theatre!
At the Tennessee Theatre, 604 S. Gay Street, Knoxville, TN 37902. For information/tickets: 865-684-1200, www.tennesseetheatre.com
Jubilee Community Arts: Knoxville Square Dance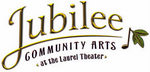 Category: Dance, movement and Music
Jubilee Community Arts presents Knoxville Square Dance with live old-time music by The Hellgramites, calling by Stan Sharp, Ruth Simmons and Leo Collins.
Thursday, November 10
Thursday, December 8
The Knoxville Square Dance is back on second Thursdays at the Laurel! No experience or partner is necessary and the atmosphere is casual. (No taps, please.)

8:00 pm at the Laurel Theater, 1538 Laurel Avenue, Knoxville, TN 37916-2016
Admission: $7 ($5 for students & JCA members)
Follow the Knoxville Square Dance on Facebook: www.facebook.com/knoxvillesquaredance
Pellissippi State: Fall Instrumental and Bluegrass Concert
Category: Music
This toe-tapping concert brings together the Pellissippi State instrumental bands and Hardin Valley under, the College's bluegrass ensemble.
Clayton Performing Arts Center, Hardin Valley Campus of Pellissippi State: 10915 Hardin Valley Road, Knoxville, TN 37932. Information/tickets: 865-694-6405, www.pstcc.edu/arts
UT School of Art: Artist Lecture with Jessica Ann
November 10, 2016
7:30 PM
Category: Exhibitions, visual art, Free event and Lecture, panel
Jessica Ann's interests span a variety of media, including organic material and living organisms, video, code, electronics and the Internet.
In A+A 109.
UT School of Art: 1715 Volunteer Blvd, Knoxville, TN 37996. Information: 865-974-3200, http://art.utk.edu/
UT School of Music: Appalachia Piano Trio and Friends

Category: Free event and Music
Faculty and guest artist recital. Appalachia Piano Trio: Chih-Long Hu, piano; Miroslav Hristov, violin and Nathan Jasinski, cello will perform an all Dvorak program with guest artists David Kovac, viola from ETSU and Caroline Chin from Bowling Green State University
Sandra G. Powell Recital Hall, Natalie L. Haslam Music Center
Unless otherwise noted, concerts are FREE and open to the public. The Natalie Haslam Music Center is located at 1741 Volunteer Blvd on the UT campus, and the Alumni Memorial Building is located at 1408 Middle Drive on the UT campus. *For individual or small group performances, please check the web site or call the day of the event for updates or cancellations: 865-974-5678, www.music.utk.edu/events
Goodwill Industries: Donor Appreciation Day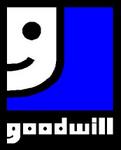 November 10, 2016
8:00AM-12:00Noon
Category: Festivals, special events and Free event
At Goodwill, there is much to be thankful for throughout the year. We work to provide more than just a great place to shop; we work to change lives!
We want to thank the individuals who make our work possible. Join us on Giving Tuesday, November 29th, for a Donor Appreciation Day at the Bearden Goodwill. Swing by the donations doors from 8am to noon at 5307 Kingston Pike for donuts, coffee and snacks for the road.
When you donate to Goodwill or shop in our stores, you directly support our mission to provide vocational training and employment opportunities for individuals with barriers to employment. Rest assured that your donation is making an impact in your community, one job at a time.
Remember, donations to Goodwill are tax deductible. You can donate during business hours at any of our 28 retail stores or our Attended Donation Centers.
Clayton Center for the Arts: "Momma's Dead"

November 9, 2016 — November 13, 2016
Category: Theatre
"Momma's Dead"
On Sale Now!
November 9-13, 2016
Mike Everett and David Dwyer are at it again! This time with a new comedy "Momma's Dead." Written by Mike Everett and directed by David Dwyer. Continue to follow the tale of MurRuth and SurLou as they discover a family secret after the death of a loved one. There is love, death, greed, a funeral and all the madcap fun begins as Mike Everett takes Blount County on another adventure through the past.
Clayton Center for the Arts: 502 East Lamar Alexander Parkway, Maryville, TN 37804. Information/tickets: 865-981-8590, www.ClaytonArtsCenter.com
Westminster Presbyterian Church's Schilling Gallery: Paintings by The Honest Brush, Rebecca Mullen
November 8, 2016 — January 2, 2017
Category: Exhibitions, visual art and Free event
Paintings by The Honest Brush, Rebecca Mullen
Westminister Presbyterian Church, 6500 S Northshore Dr, Knoxville, TN 37919. Hours: M-F 9-4. Info: (865) 584-3957 or www.wpcknox.org
Wine and Canvas Knoxville: November events
November 8, 2016 — November 28, 2016
Category: Classes, workshops and Exhibitions, visual art
Painted Skies - Tue, 11/8/2016, 6:00 - 9:00 PM - Swifty's Atomic Bar and Grill - 119 S Illinois Ave, Oak Ridge, TN 37830 - $35
Rocky Top - Wed, 11/9/2016, 6:00 - 9:00 PM - Hurricane Grill & Wings - 319 Lovell Rd, Knoxville, TN 37934 - $35
Black Wind - Fri, 11/11/2016, 7:00 - 10:00 PM - Mimi's Cafe - 10945 Parkside Drive, Knoxville, TN 37922 - $35
Fall Barn - Tue, 11/15/2016, 6:00 - 9:00 PM - Gibby's Dining & Drinks (inside Holiday Inn) - 9134 Executive Park Dr., Knoxville, TN 37923 - $35
A Walk in the Woods - Wed, 11/16/2016, 6:00 - 9:00 PM - Green Meadow Country Club - 1700 Louisville Rd., Alcoa, TN 37701 - $35
Golden Mushroom - Thu, 11/17/2016, 6:00 - 9:00 PM - Original Copper Cellar - 1807 Cumberland Ave, Knoxville, TN 37916 - $35
Old Fashioned Christmas - Fri, 11/18/2016, 7:00 - 10:00 PM - TGIFriday's - Pigeon Forge - 2794 Parkway, Pigeon Forge, TN 37863 - $35
Red Ornament - Family Day - Sat, 11/19/2016, 1:00 - 3:00 PM - Flapjack's Pancake Cabin - 603 E. Emory Rd., Powell, TN 37849 - $20
First Snow - Give from the Heart Fundraiser - Mon, 11/28/2016, 6:00 - 9:00 PM - Barley's - 128 W. Broadway, Maryville, TN 37801 - $35
$35 per session (unless otherwise noted). Wine & Canvas: Knoxville, TN, 865-356-9179, http://www.wineandcanvas.com/knoxville-tn.html