Calendar of Events
Tuesday, November 1, 2016
Art Market Gallery: Works by George Rothery & Jennifer Lindsey and New Members
November 1, 2016 — December 2, 2016
Category: Exhibitions, visual art, Fine Crafts and Free event
Featuring recent works by painter George Rothery and jewelry designer Jennifer Lindsey. Also featuring the new artists for 2016: Carl Gombert and Amber Anne Pal. An opening reception for the featured artists will begin at 5:30 p.m., November 4, during Downtown Knoxville's monthly First Friday Art Walk, with complimentary refreshments, and music performed by Em Chitty Turner.
George Rothery is an oil and acrylic painter whose love of the sea inspires his work. Basically "self-taught" his earliest memories of his artistic endeavors were drawings of ships and airplanes. Today he enjoys researching sea lore so he can combine his keen interest in history with his love of the sea. Jenifer Lindsey has been creating designer jewelry for many years. Her glass and crystal creations are a subtle blend of art, style, and function.

Art Market Gallery, 422 S. Gay St, Knoxville, TN 37902. Hours: Tu-Th & Sa 11-6, Fri 11-9, Su 1-6. Information: 865-525-5265, www.artmarketgallery.net or www.Facebook.com/Art.Market.Gallery
Ijams Hallway Gallery: Ocean Starr Cline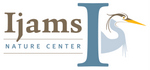 November 1, 2016 — November 30, 2016
Category: Exhibitions, visual art and Free event
The whimsical paintings of Ocean Starr come to life through vibrant hues and wonderous scenery. Enjoy her work through the month of November at Ijams.
More events at http://ijams.org/events/. Ijams Nature Center, 2915 Island Home Ave, Knoxville, TN 37920. Hours: Grounds and trails open during daylight hours. The Visitor Center, including exhibits, gift shop, offices and restrooms is open M-Sat 9-5 and Sun 11-5. Information: 865-577-4717, www.ijams.org
Clayton Center for the Arts: Exhibition by Eric Buechel
November 1, 2016 — November 30, 2016
Category: Exhibitions, visual art and Free event
In the Blackberry Farm Gallery, FREE! Eric Buechel is a Painter, Illustrator, Graphic and Fine Art Photographer.
Artist Reception November 11 from 6 pm to 8 pm.
Gallery is open Monday to Friday 9 am to 5 pm
Clayton Center for the Arts: 502 East Lamar Alexander Parkway, Maryville, TN 37804. Information: 865-981-8590, www.ClaytonArtsCenter.com
Knoxville Jazz Orchestra: In Search of Garaj Mahal with Guitarist Fareed Haque
Category: Music
Knoxville Jazz Orchestra presents "In Search of Garaj Mahal with Fareed Haque"
Guitar virtuoso Fareed Haque was born in 1963 to a Pakistani father and Chilean mother. His extensive travels, with long stays in Spain, France, Iran, Pakistan and Chile as well as deep study of classical and jazz traditions, inform his unique vision of modern music. After many years of work as a sideman to top jazz stars as well as recording as a leader for Blue Note records, Haque co-founded the jam/world/progressive/jazz super-group Garaj Mahal. This exceptional concert will explore music from that group's catalog, re-imagined for big band.
Tickets for the event are $34.50 adult, $15.00 student.
At The Square Room, 4 Market Square, Knoxville, TN, 37902. Knoxville Jazz Orchestra: 865-573-3226, www.knoxjazz.org
Camera Club of Oak Ridge: 68th Photographic Salon
October 31, 2016 — November 10, 2016
9:00AM-5:00PM
Category: Exhibitions, visual art and Free event
The Camera Club of Oak Ridge is presenting the 68th Photographic Salon at New Hope Center, 602 Scarboro Rd. in Oak Ridge from October 31 to November 10, Monday through Thursday, 9:00AM-5:00PM.
Several hundred images in color and black and white from photographers throughout the region were entered into this judged competition and will be on display. This year's winner of Best in Show for digital projected images is Pat Postma's striking "High Road to Town". The print image judging is scheduled for October 29.
The Reception and Gallery Walk with some of the judges will take place on Friday, November 4 from 7-9pm. Light refreshments will be served. This event also celebrates 70 years of camera clubs in Oak Ridge.
More information about the Salon and the club can be found at www.cameraclubofoakridge.org.
Knoxville Children's Theatre: The Haunting of Hill House
October 28, 2016 — November 13, 2016
Category: Kids, family and Theatre
Knoxville Children's Theatre will present "The Haunting of Hill House" a live theatre version of Shirley Jackson's 1959 novel, especially adapted for young people, ages 11 and older, and families. The play will be performed October 28 through November 13, Thursdays and Fridays at 7 PM; Saturdays at 1 PM and 5 PM; Sundays at 3 PM. (There is no 5 PM performance on Oct. 29.)
Three strangers volunteer to accompany Dr. John Montague in an investigation of Hill House, a mysterious mansion with a reputation for being haunted. While the four are there, supernatural events drives them to the edge of sanity and pushes one toward a terrible end. The novel was a 1959 Finalist for the National Book Award, and Stephen King calls the book "one of the finest terror novels." Jackson is widely known to teenage readers for her macabre short story "The Lottery."
The play is performed by 10 talented young actors, from ages 14 to 18.
Knoxville Children's Theatre, 109 E. Churchwell Avenue, Knoxville, TN 37917. Information: 865-208-3677, www.childrenstheatreknoxville.com.
Pellissippi State: Exhibition by Derek Aulden White
October 27, 2016 — November 11, 2016
Category: Exhibitions, visual art and Free event
A reception to meet the artist will be held from 3-5 p.m. Oct. 27. The exhibit is free and open to the public.
Derek White, who creates at his Bird On the Wire studio in Knoxville, will exhibit his photography and metalwork. White moved to Knoxville from Alabama in 2012, after having worked in fields as varied as graphic arts, commercial retail design and custom aquatic gardens. One of his sculptures, "Still as Steel," is on permanent display at the entrance to Ijams Nature Center. At his studio, he creates not only photography and metalwork, but soaps, faux bois and other creative products.
Hardin Valley Campus of Pellissippi State: 10915 Hardin Valley Road, Knoxville, TN 37932. Bagwell Center Gallery hours: M-F 10-6:30. Information: 865-694-6405, www.pstcc.edu/arts
Clarence Brown Theatre: This is Our Youth
October 26, 2016 — November 13, 2016
Category: Theatre
Set in Reagan-era New York, the play follows forty-eight hours in the lives of three wayward adolescents on the cusp of adulthood. Shy 19-year-old Warren has stolen $15,000 from his abusive father and turns to his bullying friend Dennis to hide both him and the money. Dennis then hatches a plan to score a major drug deal with the money, as well as to help romance Jessica, the girl Warren pines for. By turns funny, caustic and compassionate, it is a snapshot of the moment when many young people go out into the world, far less effectual than they could possibly imagine.
This production contains strong language and adult themes and is recommended for mature audiences only.
A Pay What You Wish Preview performance will be held Wednesday, October 26, a talk back with the cast will take place Sunday, November 6 following the 2:00 pm matinee, and an Open Captioned performance is on Sunday, November 13 at 2:00 pm.
Lab Theatre, 1714 Andy Holt Ave on the UT campus, Knoxville, TN 37996. For information: 865-974-5161, www.clarencebrowntheatre.com. For tickets: 865-974-5161, 865-656-4444, www.knoxvilletickets.com
Arrowmont School of Arts and Crafts: Pigment of Our Imagination: Jewelry Exhibit by Sam Mitchell and Aric Verrastro
October 20, 2016 — December 13, 2016
Category: Exhibitions, visual art, Fine Crafts and Free event
Arrowmont School of Arts and Crafts invites you to view Pigment of Our Imagination – an exhibition by artists Sam Mitchell and Aric Verrastro. Pigment of Our Imagination showcases an array of mixed-media jewelry pieces created by Mitchell and Verrastro independently and collaboratively. Mitchell's whimsical adornment explores childhood themes through personal memory and new experiences she shares with her son. Verrastro's vibrant work reflects the energy of a city environment and its nightlife.
Sam Mitchell is a maker and educator residing in Iowa City, IA. She received her BFA from James Madison University in 2009 and her MFA in Metal and Jewelry Arts from the University of Iowa in 2014. Mitchell was a recipient of the Virginia Museum of Fine Arts Grant in 2012. Her most recent work has been shown at Sieraad in Amsterdam (2015), AV Gallery in Vilnius, Lithuania (2014) and The Walker Center in Minneapolis, MN (2014). For more information, visit her website at www.aldentedesigns.com.
Aric Verrastro is currently a foundations lecturer at the University of Wisconsin – Stout in Menomonie, WI. Verrastro received his MFA in Metalsmithing and Jewelry Design from Indiana University in 2015. Aric was recently selected as a finalist for the 2016 Art Jewelry Forum Artist Award. Verrastro's work has been exhibited nationally and internationally in Milwaukee, WI, Bloomington, IN, New York, NY, Houston, TX, Aspen, CO, Vilnius, Lithuania, Stockholm, Sweden, Munich, Germany and more. For more information, visit his website at www.aricverrastro.com.
In the Geoffrey A. Wolpert Gallery. Admission is free and open to the public. Gallery hours are Monday - Friday 9am - 5pm and Saturday 10am - 4pm. Arrowmont School of Arts and Crafts, 556 Parkway, Gatlinburg, TN 37738. Information: 865-436-5860, www.arrowmont.org
Tennessee Valley Unitarian Universalist Church Gallery Exhibition
October 16, 2016 — December 8, 2016
Category: Exhibitions, visual art and Free event
Art exhibit by Thomas Riesing and Koichi Yamamoto
Opening reception November 18 from 5 to 8:00 p.m.; artists' talks at 6:30 p.m.

Thomas Riesing: These artworks, produced from 2007 to the present, utilize drawing not only to develop ideas before and during the painting process, but also as independent works of art. The drawing materials include graphite, silver point, and ballpoint pen. Riesing prefers sketching with ballpoint because of its fluidity and its unique ways of developing relative densities and layers of information. The graphite drawings allow for erasing and reduction, while the silver point drawings require a more deliberate, subtle approach to image and surface development. The places represented include East Tennessee and the Smoky Mountains, the Pocono Mountains and Delaware River Gap, and the forests along the coast of Oregon. Riesing responds to the light and space between and beyond the persistent verticality of the trees.

Koichi Yamamoto: Layers of line and folds within the sediment provide a sense of connection in Yamamoto's crafted illusion of landscape. The significance of each moment, a fraction of time, is not lost in the grand scale of the completed work. Removing copper from the plate surface, he begins to cultivate a specific landscape. Multiple prints from multiple plates provide maps of the excavation, each image a record of past events. Using these samples, he discovers a significant composition. In contrast, the monotype is transparent; there are no interruptions in form as it appears. It is a seemingly tangible moment and like tectonic plates, it is dynamic and in constant motion.
Free and open to the public. Tennessee Valley Unitarian Universalist Church, 2931 Kingston Pike, Knoxville, TN 37919. Gallery hours: M-Th 10-5, Su 10-1. Information: 865-523-4176, www.tvuuc.org
Fountain City Art Center: FCAC Annual Members' Show

October 14, 2016 — November 10, 2016
Category: Exhibitions, visual art and Free event
Opening reception on Fri Oct 14, 6:30-8:00 PM. Free and open to the public.

Exhibit viewing hours: Tu, Th 9-5; W, F 10-5; Sat 9-1. Fountain City Art Center, 213 Hotel Ave, Knoxville, TN 37918. Information: 865-357-2787, http://www.fountaincityartcenter.com/
Oak Ridge Art Center: Open Show 2016
October 7, 2016 — November 5, 2016
Category: Exhibitions, visual art and Free event
Open Show 2016, Juried exhibition by regional artists, through November 5th.
Oak Ridge Art Center, 201 Badger Avenue, Oak Ridge, TN 37830. Hours: Tu-F 9-5, Sa-M 1-4. Information: 865-482-1441, www.oakridgeartcenter.org