Calendar of Events
Saturday, October 1, 2016
Arrowmont School of Arts and Crafts: Silk Painters International's "Silk in Transition"
October 1, 2016 — November 5, 2016
Category: Exhibitions, visual art and Free event
Arrowmont School of Arts and Crafts is exhibiting over 70 silk paintings by 36 national and international artists in two exhibitions. The exhibitions are in conjunction with the Silk Painter International's (SPIN) biennial conference "Silk in Transition" being held at Arrowmont October 7-15, 2016. Arrowmont invites the public to view the exhibitions and attend the reception. Admission is free.
A reception will be held Saturday, October 8, 2016, 6-8pm. Awards will be announced at 7pm.
SPIN members were asked to create works that answer the questions, "What does silk painting mean to you? What does it mean to the silk artist? What does it mean in a transforming landscape?" The result is a dynamic group of silk paintings, sculptures and installations that explore a variety of themes and subjects. Silk Painters International (SPIN) is an international organization of silk artists, painters, practitioners and educators. Their mission is to establish silk painting as a recognized art form by encouraging and promoting the collecting, displaying and production of silk art at the highest level.
In the Sandra J. Blain Gallery. Admission is free and open to the public. Gallery hours are Monday - Friday 9am - 5pm and Saturday 10am - 4pm. Arrowmont School of Arts and Crafts, 556 Parkway, Gatlinburg, TN 37738. Information: 865-436-5860, www.arrowmont.org
Ijams Hallway Gallery: Laura Baisden of Camp Nevernice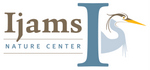 October 1, 2016 — October 31, 2016
Category: Exhibitions, visual art and Free event
Don't miss October's amazing exhibit by artist Laura Baisden of Camp Nevernice! Her unique and whimsical letterpress prints are all about the detail in the designs. Every poster is printed one color at a time, one poster at a time. All prints on display are available for purchase.
More events at http://ijams.org/events/. Ijams Nature Center, 2915 Island Home Ave, Knoxville, TN 37920. Hours: Grounds and trails open during daylight hours. The Visitor Center, including exhibits, gift shop, offices and restrooms is open M-Sat 9-5 and Sun 11-5. Information: 865-577-4717, www.ijams.org
City of Knoxville's 225th Anniversary Events
October 1, 2016 — October 3, 2016
Category: Culinary arts, food, Festivals, special events, Free event, Fundraisers, History, heritage, Kids, family and Music
The Arts & Culture Alliance, the City of Knoxville, and Visit Knoxville invite the public to celebrate the City of Knoxville's 225th Anniversary, October 1-3, 2016, at three distinct events.
On Saturday, October 1, from 10:00 AM – 12:00 PM, the public may enjoy free performances by Ensemble Knox, Knoxville Symphony Orchestra's String Quartet, Knoxville Opera, and Marble City Opera. There will also be 20 booths for local arts and culture organizations to host children's activities and promote their events, and local artists will sell their handcrafted wares including pottery, glass, and painting. Visit Knoxville is providing free cupcakes at this celebration in the Krutch Park extension. At 10:30 AM and 12:00 PM in the Museum of East Tennessee History, the Archives of Moving Image and Sound are showing a one-hour film containing archival footage of downtown Knoxville throughout the 20th century, rare films of the UT Vols at the 1940 Rose Bowl and 1941 Sugar Bowl, historic events, home movies, local musicians and more.
On Sunday, October 2, the public is invited to a magical, once-in-a-lifetime dining experience on the Gay Street Bridge beginning at 5:30 PM. 100% of the net proceeds benefit the Arts & Heritage Fund, Knoxville's united arts fund. The Dinner on the Bridge is catered by All Occasion Catering and features remarks by Mayor Madeline Rogero, the Inaugural Poem by R.B. Morris, City of Knoxville's First Poet Laureate, entertainment by Carol Zinavage Shane, a silent auction, and more. Tickets for Dinner on the Bridge are $225 per person and may be purchased online at www.KnoxTIX.com or by phone at 865-523-7543.
On Monday, October 3, the Historic Homes of Knoxville invite the public to a luncheon at 11:30 AM at The Foundry to celebrate the founding of the City of Knoxville 225 years ago. Bill Landry, host of WBIR's The Heartland Series, will be the featured speaker. WBIR's John Becker will perform the duties of Master of Ceremonies and Jack Neely will give additional remarks about the history of Knoxville. Knoxville's key leaders will come together to celebrate and promote the city and its most precious properties, including Blount Mansion, Crescent Bend House & Gardens, Historic Ramsey House, James White's Fort, Mabry-Hazen House, Marble Springs State Historic Site, and Historic Westwood. Proceeds from the luncheon will benefit the Historic Homes. Purchase tickets through www.hhknoxville.org or by calling 865-523-7543 by September 26.
Many thanks to these sponsors: AC Entertainment, All Occasion Catering, All Occasions Party Rentals, Ann & Steve Bailey, Cherokee Distributing Company, City of Knoxville – Madeline Rogero Mayor, Cornerstone Foundation, First Tennessee Bank, Knoxville News Sentinel, Pugh & Company, Robin Easter Design, Visit Knoxville, and WBIR-TV.
For more information on any of these events, please visit www.knoxalliance.com, or contact the Arts & Culture Alliance at (865) 523-7543 or info@knoxalliance.com.
GO! Contemporary Dance Works: Transcendance
October 1, 2016 — October 2, 2016
Category: Dance, movement
This performance travels beyond the limits of an ordinary experience in dance. New works by GO! Artistic Director, Lisa Hall McKee, core choreographers and guest artist Daniel Chait will be premiered as well as favorites from the GO! repertoire.
October 1 @ 7 PM, October 2 @ 3 PM
At Clarence Brown Theatre, 1714 Andy Holt Avenue on the UT campus, Knoxville, TN 37996. Information/tickets: Go! Contemporary Dance Works: 865-539-2475, www.gocontemporarydance.com
HoLa Hora Latina: HoLa Festival 2016!
October 1, 2016 — October 2, 2016
Category: Culinary arts, food, Dance, movement, Exhibitions, visual art, Festivals, special events, Fine Crafts, Free event, History, heritage, Kids, family and Music
In Market Square. Come out and enjoy as we celebrate Hispanic Heritage month, a festival full of fun for the entire family. Saturday night will be a party from 7-10pm featuring La Inédita, a modern Peruvian Band and back by popular demand, the incredible Salsa band, the Jimmy Bonilla Orchestra.
Sunday will feature Heritage booths featuring information from 24 different Latino countries, many authentic food vendors, folk dance presentations, Carlos Santana music by Soul Sacrifice, a Mariachi Band, a children's area full of exciting performances by a puppet theatre, music, a science show by our longtime friend Dr. Hazari and much more fun for the entire family finishing it with the great Jerry Portilla Band.
We will also feature our yearly Parade of Nations on Gay Street with costumes and music from every Latino country and a special salute to Knoxville's 225th Anniversary.
Saturday, Oct 1st 7p-10p
Sunday, Oct 2nd 11a-6p
Festival schedule and details: http://www.holahoralatina.org/2016-hola-festival/
Smoky Mountain Woodcarving Festival
October 1, 2016 — October 2, 2016
Category: Festivals, special events and Fine Crafts
Now entering its sixth year, this popular show and competition features demonstrations, vendors/supplies, and over 300 entries in multiple categories.
Show Hours: Saturday, October 1, 10:00 am to 5:00 pm and Sunday, October 2, 12:00 pm to 4:00 pm.
Admission is $5 (free for GSMHC members).
Show & Competition Sponsored by Smoky Mountain Woodcarvers Assoc.
At the Great Smoky Mountain Heritage Center between the Townsend traffic light and the National park entrance on Hwy. 73, Townsend, TN 37882. For information about the Woodcarving Festival, e-mail Chris Rayburn at: chrisrayburn@charter.net or call (865) 309-0690.
Townsend Artisan Guild: Cades Cove Cellars - Art and Wine Exhibit
October 1, 2016
10 AM - 6 PM
Category: Exhibitions, visual art and Free event
The Townsend Artisan Guild and Cades Cove Cellars are offering locally produced art and locally produced wine. Twenty artisans will display their work including fiber arts, painting, photography, pottery, sculpture, stained glass and woodworking. The artists will be on hand to discuss their work and demonstrate their processes. Cades Cove Cellars will offer tastings of their wine. Free admission.
The event will be held at Cades Cove Cellars, 7126 East Lamar Alexander Parkway (Hwy 321) Townsend, TN 37882. 865-325-9463. Townsend Artisan Guild: www.townsendartisanguild.org.
UT Gardens: Adult Hypertufa Workshop
October 1, 2016
1:00-3:00PM
Category: Classes, workshops and Science, nature
Adult Hypertufa Workshop - October 1, 1-3 p.m.
Learn how to make unique garden containers out of simple materials. This class will explore the origins of stone troughs and how hypertufa can make a great container for your plants. Participants will create their own hypertufa to take home.
Cost $25/member, $35/nonmember
You can register for classes online. You will need to pay when you arrive for a session: https://utgardens.wildapricot.org/UTGardensEvents.
UT Gardens, Chapman Drive, Knoxville, TN 37996. Information: 865-974-7151, http://utgardens.tennessee.edu
Roane Writers Group: Scholarship Gala
Category: Culinary arts, food, Dance, movement, Fundraisers and Music
The Roane Writers Group has announced its 2016 Student Writers Scholarship Gala. This year the event is a Halloween Costume thriller taking place Saturday, October 1, 2016 from 6:00 to 11:00 p.m. at the V.F.W. Hall 6598, 195 Tub Springs Road in Harriman. All proceeds help fund the scholarships and prizes the Writers Group awards each year to the winners of its annual Roane County Student Writing Contest.
The public is invited to come dressed for the occasion in their full Halloween splendor. There will be prizes along with and plenty of food, music and dancing. Tickets will be available at the door to adults (age 21 or over only) for a donation of just $25, payable by cash, check or credit card. Food and wine are included, soft drinks and beer will be available at a cash bar. Roane County teachers are invited to enjoy 15% discount as thanks for their support of the Student Writing Contest. While reservations are not required, event organizer Sharon Higa asks that those interested in attending contact her at 865-224-02444 "with their body count so we can make sure there's enough graveyard grub for all."
Info: (865) 354-8658 or http://www.kingstonpubliclibrarytn.org/writers-club/
UT Arboretum Society: MOTH-ers Night Out
October 1, 2016
7:30-9:30 PM
Category: Free event, Kids, family and Science, nature
The University of Tennessee Arboretum Society will sponsor the popular MOTH-ers Night Out program to learn about moths and other nocturnal insects. UT Arboretum is at 901 S. Illinois Ave. (HWY 62) in Oak Ridge.
Have you ever wondered about what kind of insects are out hunting and eating while you sleep snugly in your bed at night? Come learn about these creatures with naturalist Kris Light. After an introductory program in the Visitors Center, we will venture outdoors to check the sheets to observe the insects that have been attracted by the black lights. Bring your camera, your friends and your kids as well as a magnifying glass, a flashlight and a desire to learn about these fascinating critters! This program is appropriate for all ages.
Celebrating 51 years in 2016, these events are one of many lectures and activities that are offered by the UT Arboretum Society. For more information on the MOTH-ers Night Out program or the UT Arboretum, call 865-483-3571 or visit http://www.utarboretumsociety.org/.
Knoxville Jazz Orchestra: Free Outdoor Concert (Clinton)
October 1, 2016
6:30-9:30 PM
Category: Free event, Kids, family and Music
The Knoxville Jazz Orchestra will present a free outdoor concert as part of the Green Macadoo Cultural Center's Summer Jazz Series. The Green Macadoo Center is a museum dedicated to the story of the "Clinton 12," the first African American students to integrate Clinton High School in 1956. Clinton was the very first public school desegregated in the United States under Brown vs. the Board of Education.
Green Macadoo Cultural Center, 101 School Street, Clinton, TN, 37716. Knoxville Jazz Orchestra: 865-573-3226, www.knoxjazz.org
Fluorescent Gallery: A Violet, A Vein
September 30, 2016 — October 3, 2016
Category: Exhibitions, visual art and Free event
Reception: September 30 6:00pm - 10:00pm
"a violet, a vein" brings together new, large-scale paintings by Anna Wehrwein. The work explores the intersection of perspectival, color, and social space. Using drawing as a starting point, the paintings construct the act of looking as having the potential to be both subjective and communal. Contained within the picture plane, this gaze is intimate instead of performative: a tool for self-reflexivity and self-imaging. In turn, the high-chroma of the work – rich magentas, deep blues, acidic greens – radiate out. The optics and vibrancies are both enticing and shifting, demanding attention but refusing a singular read. In this way the color – opaque and vibrant like color-aid paper – acts as both ground and figure. But the heart of the work is in the relationships and community it depicts: women artists, friends, who use the domestic space as a site of creativity. It's an idealistic space, but also a very real one. One in which beers are had, ideas are shared, tattoos and haircuts are given, and paintings are made.
Fluorescent Gallery, 627 N. Central Street, Knoxville, TN 37917. Information: https://www.facebook.com/Fluorescent-Gallery-125807454127737/