Calendar of Events
Saturday, October 29, 2016
East Tennessee History Center: Family Search in Detail
Category: Classes, workshops, Free event and History, heritage
Instructor: Eric Head, BA, Knox Co. Archives and/or Dr. George K. Schweitzer, PhD, ScD.
Students use individual computers to access the billions of records and features of Family Search, the largest free genealogical internet site. Items to be explored include available records, family trees, catalog of library items, scanned genealogical books, research guides, forms and maps, free online genealogical classes, guide to other free online sources. Participants should bring birth dates and birth places of parents and grandparents, and should create and activate a free account at familysearch.org prior to attending this workshop.
Pre-registration is required and begins October 17. Please call (865) 215-8809 to register.
East Tennessee Historical Society, 601 S. Gay Street, Knoxville, TN 37902. Museum hours: M-F 9-4, Sa 10-4, Su 1-5. Information: 865-215-8824, www.easttnhistory.org
UT School of Music: Viola Celebration Faculty Concert

Category: Free event and Music
UT Viola Professor Hillary Herndon and guest violists Karen Ritscher, Sally Chisholm, James Pryzgocki, Kathryn Steely and David Rose; accompanied by UT Symphony Orchestra. Free and open to the public. - Sandra G. Powell Recital Hall, Natalie L. Haslam Music Center
Unless otherwise noted, concerts are FREE and open to the public. The Natalie Haslam Music Center is located at 1741 Volunteer Blvd on the UT campus, and the Alumni Memorial Building is located at 1408 Middle Drive on the UT campus. *For individual or small group performances, please check the web site or call the day of the event for updates or cancellations: 865-974-5678, www.music.utk.edu/events
Smoky Mountain Storytellers: Spooky, Scary Stories Live!
October 29, 2016
7:00-9:00PM
Category: Festivals, special events and Fundraisers
Spooky, Scary Stories LIVE! Presented by Smoky Mountain Storytellers Cuz Headrick, Millie Sieber, Stephen Fulbright and Janice Brooks-Headrick at Vienna Coffee House, 212 College St, Maryville, TN 37804.
Saturday, Oct. 29, 2016 7-9 pm. Coffee & Desserts available. Audience 12 and over. Donations Appreciated for BENEFIT of SMSA Children's Programs. Call 865-429-1783 for more info.
Tennessee Theatre: Costumes, Cartoons and Tours!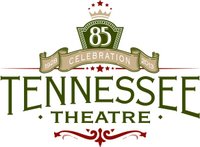 Category: Festivals, special events, Free event, Kids, family and Theatre
October 29 at 11:00am (Doors open at 11:00 AM), join us for costumes, cartoons, and tours! This open house pays homage to the memorable Saturday morning clubs of our history that offered children's programming, movies, and cartoons. Children (ages 12 and under) are welcome to come dressed in their family-friendly Halloween costume. A short reel of Warner Bros. cartoons will be shown at intervals between 11 a.m. and 2 p.m. Each screening will be introduced with organ music played by house organist Bill Snyder on the Mighty Wurlitzer. There will be face painting stations for children and old-fashioned candy treat bags provided by Mast General Store. The theater will be open to the public for self-guided tours, including dressing rooms. For guests interested in taking a tour, the entrance to the dressing room area is located in the lower lobby. All activities are free, and popcorn and soda will be available for purchase with all proceeds going to the Historic Tennessee Theatre Foundation. (Costumes must be family friendly, not scary, and toy weapons will not be permitted.)
Tennessee Theatre, 604 S. Gay Street, Knoxville, TN 37902. For information/tickets: 865-684-1200, www.tennesseetheatre.com, www.ticketmaster.com
Knoxville Children's Theatre: Annual Halloween Party
Category: Dance, movement, Festivals, special events, Free event and Kids, family
Calling all ghouls, goblins, princesses, crayons, mummies, pirates, witches, flowers, fairies and the rest of you KCT creatures....it is time to PARTY! Back by popular demand: The 7TH ANNUAL KCT HALLOWEEN PARTY is going to be fantastic. We want to see our favorite audience members and veteran actors and creative students and those who want to want to join us in one of these groups! Get ready to wear your crazy costumes (Get creative now....We are a theatre after all.), Maybe you want to dress as your favorite CTK character? Stretch out your limbo legs, battle it out in a new KCT-centric game, eat some delicious snacks, and of course, dance the night away to cool tunes.
We will also be unveiling our 2017 Schedule of Plays too! The party is FREE! Bring your family, and let's have a BALL! At Knoxville Children's Theatre, 109 E. Churchwell Avenue, Knoxville, TN 37917. Information: 865-208-3677, www.childrenstheatreknoxville.com.
A1LabArts: Grand Monsters Ball
October 29, 2016
7:30-10:30 PM
Category: Festivals, special events and Free event
To welcome wicked weekends in creepy Knoxville, join A1LabArts for this inaugural event! Open to all! Hear the howling cries from the depth below. Dress to the hilt and come as your favorite monster. Bring a monster friend. Only the most wicked monsters will be welcomed into the grand hall.
At 9:00 pm a surprise guest will appear and offer cash awards for the most hideous monster. Monsters who want to compete must seduce the guest with a monstrous presentation. Sound available or bring your own. Dance to weird and spooky sounds. Wicked refreshments will be served.
Magboo Productions will film this evening's activities. Come and be a Star monster!
A1LabArts @ the Center for Creative Minds, 23 Emory Place, Knoxville, TN 37917. Information: www.a1labarts.org
Healthy Tennessee Free Health Fair
Category: Festivals, special events and Free event
Healthy Tennessee Coming to Knoxville for Free Health Fair - Healthy Tennessee is a non-profit organization that provides health education and community training opportunities through health fairs to improve the lives of Tennesseans. It will be hosting a free health fair in Knoxville at 11 a.m. on Oct. 29 at the Gathering nondenominational church, 8729 Chapman Highway. The fair is open to the public and will provide free health screenings and educational conversations with doctors. For more information please visit http://myhealthytennessee.com.
Knoxville Irish Society: Celtic New Year Celebration
October 29, 2016
Hurling, 12:00 noon, Festival 5:00 PM
Category: Festivals, special events and History, heritage
The Knoxville Irish Society invites you to their Celtic New Year Celebration on Saturday October 29th. You can watch or participate in the Irish sport of Hurling at 12:00 noon at Sam Duff Memorial Park, 4060 Chapman Highway, in South Knoxville. This sport has been played in Ireland for 3,000 years. It is addictively fun, and has been described as a hybrid of field hockey and lacrosse. If you enjoy the dynamic of soccer and ultimate frisbee, the excitement of swinging at a baseball, or the physicality of rugby, this is the sport for you!
Also, join us for a traditional harvest festival begining at 5:00 PM just down the road at Bar Marley, 760 Stone St NW, Knoxville, TN 37901, with a bonfire ceremony, Irish food, and Irish Music.
For more information, the website is KnoxvilleIrish.com.
Knoxville Guitar Society: Guitarist Brad Richter in Concert
Category: Music
You are invited to hear Brad Richter in concert on Saturday, October 29, at 7:00PM at the Episcopal Church of the Good Samaritan, 425 N Cedar Bluff Rd, Knoxville, TN.
Brad Richter may be one of the most influential classical guitarists working today. His ability to defy the technical limits of his instrument has earned him comparisons to the likes of Franz Liszt and Nicolo Paganini by luminaries of the American classical music scene. Equal parts performer, composer, and educator, he has amassed nearly 1,000 concert appearances in North America and Europe – more than 50 of which have been broadcast on NPR's Performance Today. Brad's compositions for solo guitar and guitar in ensemble are performed by guitarists the world over.
Saturday, October 29, 2016, at 7:00 p.m.
Episcopal Church of the Good Samaritan, 425 N Cedar Bluff Rd, Knoxville, TN 37923
Tickets: $20 adults/$5 students 12 to 18/Children under 12 free with adult admissions/Tickets available at the door. For more information please visit
knoxvilleguitar.org.
2016 International Food Festival
Category: Culinary arts, food, Festivals, special events, Free event and Kids, family
At World's Fair Park - Knoxville
No entrance fee required! This is your chance to taste some of the most popular and tastiest foods from different countries around the world. Food and drink tickets will be sold for $1 each. Food prices vary from 1-10 tickets per item. Meal options available at booths.
Our bazaar will give you the feel of shopping in the market place and will have authentic products to purchase. Our kid's corner includes inflatables and crafts for your child's entertainment. Purchase a $5 unlimited play armband and your child receives a Kids Passport to travel our festival looking for different countries to stamp their pages.
Our entertainment schedule will have you dancing on the lawn. https://www.facebook.com/events/1126246547442517/
Knoxville Children's Theatre: The Haunting of Hill House
October 28, 2016 — November 13, 2016
Category: Kids, family and Theatre
Knoxville Children's Theatre will present "The Haunting of Hill House" a live theatre version of Shirley Jackson's 1959 novel, especially adapted for young people, ages 11 and older, and families. The play will be performed October 28 through November 13, Thursdays and Fridays at 7 PM; Saturdays at 1 PM and 5 PM; Sundays at 3 PM. (There is no 5 PM performance on Oct. 29.)
Three strangers volunteer to accompany Dr. John Montague in an investigation of Hill House, a mysterious mansion with a reputation for being haunted. While the four are there, supernatural events drives them to the edge of sanity and pushes one toward a terrible end. The novel was a 1959 Finalist for the National Book Award, and Stephen King calls the book "one of the finest terror novels." Jackson is widely known to teenage readers for her macabre short story "The Lottery."
The play is performed by 10 talented young actors, from ages 14 to 18.
Knoxville Children's Theatre, 109 E. Churchwell Avenue, Knoxville, TN 37917. Information: 865-208-3677, www.childrenstheatreknoxville.com.
Pellissippi State: Bloody Bloody Andrew Jackson
October 28, 2016 — November 6, 2016
Category: History, heritage, Music and Theatre
A satirical emo rock musical and dramatized retelling of the controversial presidency of Andrew Jackson. "Bloody Bloody Andrew Jackson," written by Michael Friedman, discusses the role of populism in the actions of America's seventh president and draws parallels to today's political climate. The play is for mature audiences and is not suitable for children. There are clear parallels to this year's election cycle -- from the themes of populism and its political consequences to elections that feature the establishment versus the outsider. The play broaches topics like the 1830 Indian Removal Act and Jackson's debated marriage to his wife, Rachel.

Performance dates and times are 7:30 p.m., Oct. 28-29 and Nov. 4-5, and 2 p.m., Oct. 30 and Nov. 6. The performance on Sunday, Oct. 30, will be followed by a panel discussion on the play's themes. The panel will feature Wingerter; University of Tennessee professor Daniel M. Feller, caretaker of the Jackson papers, and a representative of the Cherokee Nation. The performance will feature guest musical director Michael Shirtz, a jazz musician and composer and faculty member at Terra State Community College in Ohio.
Tickets are $14 for adults or $12 for seniors or students. Clayton Performing Arts Center, Hardin Valley Campus of Pellissippi State: 10915 Hardin Valley Road, Knoxville, TN 37932. Information/tickets: 865-694-6405, www.pstcc.edu/arts