Calendar of Events
Friday, October 21, 2016
Rose Center: Mountain Makins Festival
October 21, 2016 — October 23, 2016
Category: Festivals, special events
Mountain Makins, the annual Rose Center festival in Morristown honoring Appalachian arts, crafts, and music, celebrated its 40th anniversary this past fall, and it just received a belated birthday honor. The Southeast Festivals and Events Association named the event the Best Festival in the Southeast at its annual conference in South Carolina.
The Mountain Makins Festival, held on the fourth weekend of October, began in 1976 as a way to raise funds to save the historic Rose School and repurpose it as a museum and cultural center. Its aim is to celebrate the very best of Appalachian culture, from crafts to music. Over the years, it has grown to include dancing, demonstrations, food, storytelling, an author's corner, and much more.

The 2016 Mountain Makins Festival will be held October 21-23. More information is available at RoseCenter.org or facebook.com/mountainmakinsfestival.
Knoxville Opera: The Pirates of Penzance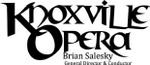 October 21, 2016 — October 23, 2016
Category: Kids, family, Music and Theatre
"I'll be true to the song I sing, and live and die a Pirate King." BUNGLING PIRATES AND BOBBIES… A BEVY OF BEAUTIFUL MAIDENS… THE VERY MODEL OF A MODERN MAJOR-GENERAL! Gilbert and Sullivan's comic classic is packed full of sentimental pirates, blundering police, and improbable paradoxes. Join the band of swashbuckling buccaneers, bumbling British Bobbies, frolicsome Victorian maidens, and the delightful "model of a modern Major-General" for a rollicking romp over the rocky coast of Cornwall. Performed in English.
Friday, October 21, 2016 at 7:30 pm and Sunday, October 23, 2016 at 2:30 pm
Opera preview hosted by Maestro Salesky begins 45 minutes prior to each performance. All students are invited to take photos with the cast on the set after the final curtain.
At the Tennessee Theatre, 604 S. Gay Street, Knoxville, TN 37902. Tickets and info from Knoxville Opera: 865 524-0795, http://www.knoxvilleopera.com/the-pirates-of-penzance/
Knoxville Horror Film Fest 8
October 21, 2016 — October 23, 2016
Category: Festivals, special events and Film
On October 21-23 Knoxville Horror Film Fest is back for the 8th year with our beastliest fest yet. This year we've got 10 horrific feature films, another batch of bloody good shorts, the 6th annual Grindhouse Grind-Out and lots more.
KHFF8 will take place at Regal Cinemas Downtown West 8, 1640 Downtown W Blvd, Knoxville, TN 37919, on Friday night and all day Saturday, and then the festivities will move over to Scruffy City Hal 32 Market Square, Knoxville, TN 37902l, Sunday night for the final 2 films and the awards ceremony.
For more information please visit https://www.facebook.com/KnoxvilleHorrorFilmFest/?fref=nf.
WDVX-travaganza!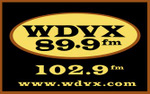 Category: Culinary arts, food, Fundraisers and Music
You're invited to this annual fundraising event for WDVX! This year's WDVX-Travaganza features performers Ray Wylie Hubbard with special guest Elizabeth Cook. The evening begins with a VIP reception at 5:30 p.m. Enjoy heavy appetizers and beverages plus the reserved seating area during the show & access to a complimentary bar throughout the evening. Doors open to the public at 6:30 p.m., and the show starts at 7:30 p.m. The evening also includes door prizes, a raffle, and a live auction! It's an annual party you don't want to miss!
VIP Tickets: $100. General Admission: $30. Proceeds from this event go to WDVX. Info: 865-544-1029, http://www.wdvx.com
8th Annual Farragut Food & Wine Festival
October 21, 2016
6:30-9:30PM
Category: Culinary arts, food
Friday, October 21, 2016
6:30 – 9:30 pm
Renaissance | Farragut

The Farragut Business Alliance is currently organizing the Farragut Food & Wine Festival, our 8th annual "fun food event." There will be over 35 food & beverage vendors and the popular "Very Important Bite" (VIB) Tent is back, as are numerous wine & beer distributors to complement your dinner.
Contact the Farragut Business Alliance at 307-2486 or info@farragutbusiness.com for additional information or Facebook page at www.facebook.com/farragutfoodfest!
Jubilee Community Arts: Bill Mize
Category: Music
Fingerstyle Guitar - Tenneessee native Bill Mize is a past winner of the National Fingerstyle Guitar Competition at The Walnut Valley Festival in Winfield, Kansas. Guitar Player Magazine has labeled this event the "U.S. Open of guitar competitions." Bill received a GRAMMY Award for his collaboration with musician and storyteller David Holt on the recording Stellaluna, and has been featured on the popular guitar compilations "Windham Hill Guitar Sampler" by Windham Hill Records and "Masters of the Acoustic Guitar" by Narada Records. In 2009, Bill's music appeared in the Ken Burns documentary The National Parks: America's Best Idea. Mel Bay Productions transcribed Mize's second CD, Tender Explorations, into a songbook, and his original compositions have been transcribed for Fingerstyle Guitar and Acoustic Guitar magazines.
Tickets (discounts apply to advance purchase, JCA members, students & seniors) available through http://www.brownpapertickets.com/producer/1118485, 1-800-838-3006 ext 1, by mail, and at the door. At the Laurel Theater, 1538 Laurel Ave, Knoxville, TN 37916. For information: 865-522-5851, www.jubileearts.org.
3rd Annual Haiti Fest at Immaculate Conception Catholic Churc
October 21, 2016
5:30-9:00PM
Category: Culinary arts, food, Festivals, special events, History, heritage and Kids, family
Hear the call of the drum! Answer a call of solidarity with our Haitian brothers and sisters.
3rd Annual Haiti Fest, Friday, October 21, 5:30 – 9:00 pm.
Back by popular demand: Caribbean dishes, lively music and dancing, authentic crafts as well as silent and live auctions. Dinner and celebration begin at 6:00PM.
Come celebrate Haitian culture and help support children's education at our sister parish and school in Fond des Blancs, Haiti.
Friday, October 21, 5:30PM
Immaculate Conception Catholic Church, 414 West Vine Avenue near Crown Plaza.
$20 for adults, $10 for children.
For more information please contact vmanigatjackson@yahoo.com or
Facebook, Haiti Fest 2016
Tennessee Association of Dance: A Toast to Dance Funraiser
October 21, 2016
6:00-8:00PM
Category: Fundraisers
Please join us for A Toast to Dance, a fundraiser supporting the scholarship and awards programs of Tennessee Association of Dance on Friday, October 21, 6:00-8:00PM at Crown Court Condominiums Courtyard and Lobby, 535 Locust Street, Knoxville, TN 37902.
$25 per person. RSVP https://tndance.ticketleap.com/tadtoast.
Questions? Please contact event co-chair, Morgan Fleming, morgan.fleming@gmail.com
423 534 3807
The Central Collective: A Closed-Mouth Canticle, à baratear
Category: Exhibitions, visual art and Free event
An Art Exhibit by UT Artist Rubens Ghenov and his students
The work of Rubens Ghenov lies at the intersection of fact and fiction where painting, storytelling and sound comprise the preponderance of his work. Both their vernacular and potential inexorably constitute the architecture of his praxis. As an immigrant turned naturalized citizen, Ghenov has become accustomed in localizing the past and the present in this precarious juncture where fact coupled with memory compose fiction.
Within this nebulous triad, the work takes its form attempting to procure a form of poetry where all interests collide, conflate and concoct a work where the familiar assimilates and deliquesces into the abstract, and vice versa. A metabolism where fact slowly coalesces with or into fiction and the latter disassembles itself in verisimilitude and the invented. The vocabulary of self portraiture, still life and abstraction amalgamate, although remaining somewhat undissolved in the work to form another type of idiom, a kind of broken bilingual language.
The Central Collective, 923 N. Central Street, Knoxville, TN 37917. Information: 865-236-1590, info@thecentralcollective.com, www.thecentralcollective.com
Arrowmont School of Arts and Crafts: Pigment of Our Imagination: Jewelry Exhibit by Sam Mitchell and Aric Verrastro
October 20, 2016 — December 13, 2016
Category: Exhibitions, visual art, Fine Crafts and Free event
Arrowmont School of Arts and Crafts invites you to view Pigment of Our Imagination – an exhibition by artists Sam Mitchell and Aric Verrastro. Pigment of Our Imagination showcases an array of mixed-media jewelry pieces created by Mitchell and Verrastro independently and collaboratively. Mitchell's whimsical adornment explores childhood themes through personal memory and new experiences she shares with her son. Verrastro's vibrant work reflects the energy of a city environment and its nightlife.
Sam Mitchell is a maker and educator residing in Iowa City, IA. She received her BFA from James Madison University in 2009 and her MFA in Metal and Jewelry Arts from the University of Iowa in 2014. Mitchell was a recipient of the Virginia Museum of Fine Arts Grant in 2012. Her most recent work has been shown at Sieraad in Amsterdam (2015), AV Gallery in Vilnius, Lithuania (2014) and The Walker Center in Minneapolis, MN (2014). For more information, visit her website at www.aldentedesigns.com.
Aric Verrastro is currently a foundations lecturer at the University of Wisconsin – Stout in Menomonie, WI. Verrastro received his MFA in Metalsmithing and Jewelry Design from Indiana University in 2015. Aric was recently selected as a finalist for the 2016 Art Jewelry Forum Artist Award. Verrastro's work has been exhibited nationally and internationally in Milwaukee, WI, Bloomington, IN, New York, NY, Houston, TX, Aspen, CO, Vilnius, Lithuania, Stockholm, Sweden, Munich, Germany and more. For more information, visit his website at www.aricverrastro.com.
In the Geoffrey A. Wolpert Gallery. Admission is free and open to the public. Gallery hours are Monday - Friday 9am - 5pm and Saturday 10am - 4pm. Arrowmont School of Arts and Crafts, 556 Parkway, Gatlinburg, TN 37738. Information: 865-436-5860, www.arrowmont.org
James White's Fort: HearthScares Tours
October 20, 2016 — October 29, 2016
7 PM
Category: Festivals, special events and History, heritage
October 20, 21, 22, 24, 25, 29, 7:00pm

Come and join the spirits for a tour of Downtown Knoxville's scariest landmarks. The tours, which last approximately two hours each, will visit the sites of some of Knoxville's best kept secrets. The tour will be about one and a half miles in length. All tours begin and end at James White's Fort located at the intersection of Hill Avenue and Hall of Fame Drive. Ample free parking is available for tour participants at the Fort.
Tours will depart promptly at 7:00pm each evening. Please plan to arrive between 6:30-6:45pm for check in. Each tour will end with a marshmallow roast around the fires at the Fort. Admission for Adults 16 and over will be $10.00 and $6.00 for children ages 6–15. Reservations are requested for large groups of 12 or more and may be made by calling the Fort at (865) 525–6514.
RESERVE YOUR PLACE NOW BEFORE THE GHOSTS AND GOBLINS DO! James White's Fort, 205 E. Hill Ave, Knoxville, TN 37915. Information: 865-525-6514, www.jameswhitefort.org
UT School of Music: UT Contemporary Music Festival

October 20, 2016 — October 22, 2016
3 PM
Category: Classes, workshops, Festivals, special events, Free event and Music
UT Contemporary Music Festival Opening Concert
Ensemble concert; UT Contemporary Music Ensemble presents works by Berio, Zorn, Simalchik, and Applebaum
10/20/2016 at 8:00 PM - Sandra G. Powell Recital Hall, Natalie L. Haslam Music Center
UT Contemporary Music Festival Gala Concert
Guest artist recital; featuring artist-in-residence Yarn/Wire and UT Contemporary Music Festival Call for Scores winner Travis Weller
10/21/2016 at 8:00 PM - Sandra G. Powell Recital Hall, Natalie L. Haslam Music Center
UT Contemporary Music Festival Concert
Ensemble concert; featuring the UT Electroacoustic Ensemble and the UT Contemporary Music Ensemble
10/22/2016 at 2:00 PM - Emporium Arts Center, 100 South Gay Street, Knoxville, TN
Unless otherwise noted, concerts are FREE and open to the public. The Natalie Haslam Music Center is located at 1741 Volunteer Blvd on the UT campus, and the Alumni Memorial Building is located at 1408 Middle Drive on the UT campus. *For individual or small group performances, please check the web site or call the day of the event for updates or cancellations: 865-974-5678, www.music.utk.edu/events