Calendar of Events
Wednesday, September 21, 2016
Arrowmont School of Arts and Crafts: Utilitarian Clay VII: Celebrate the Object National Symposium
September 21, 2016 — September 24, 2016
Category: Classes, workshops, Exhibitions, visual art and Festivals, special events
Held every four years since 1992, Arrowmont's Utilitarian Clay Symposium enjoys a national reputation within the ceramics community. Celebrating and appreciating the limitless interpretations of the utilitarian clay object, the Symposium attracts those who are interested in practical concerns with making functional objects and more theoretical issues related to the field. Registration for UCVII is currently full. Call 865-436-5860 to be wait listed. http://www.arrowmont.org/visit/events/
Arrowmont School of Arts and Crafts, 556 Parkway, Gatlinburg, TN 37738. Information: 865-436-5860, www.arrowmont.org
Arrowmont School of Arts and Crafts: Potters Favorite Pots Exhibition
September 21, 2016 — September 24, 2016
Category: Exhibitions, visual art, Fine Crafts and Free event
Arrowmont School of Arts and Crafts is exhibiting over 200 utilitarian ceramic works by 93 leading artists in the ceramics field. This exhibition is in conjunction with Arrowmont's Utilitarian Clay VII: Celebrate the Object National Symposium – September 21-24, 2016. The Utilitarian Clay VII Symposium Presenters Exhibition features 32 works by 16 international and national ceramic artists whose work represents some of the most diverse utilitarian work being made today. Presenting artists: Linda Arbuckle, Andy Brayman, Sam Chung, Josh Copus, Chandra DeBuse, Adam Field, Giselle Hicks, Meredith Host, Ole Jensen, Kristen Kieffer, Simon Levin, Robbie Lobell, Peter Pincus, Linda Sikora, Shoko Teruyama and Takeshi Yasuda.
In conjunction with the Symposium, each presenter was asked to bring a favorite pot from home to exhibit and discuss in a round table conversation during the symposium. The Potters Favorite Pots Exhibition will be on display in Arrowmont's Sandra J. Blain Gift Gallery for the duration of the conference.
Admission is free and open to the public. Gallery hours are Monday - Friday 9am - 5pm and Saturday 10am - 4pm. Arrowmont School of Arts and Crafts, 556 Parkway, Gatlinburg, TN 37738. Information: 865-436-5860, www.arrowmont.org
Knoxville Symphony Orchestra: Q Series at the Square Room

September 21, 2016
12:00 PM
Category: Music
The Knoxville Symphony Orchestra presents a lunchtime performance at The Square Room in downtown Knoxville. Tickets for the one-hour concert are $20 and include a boxed lunch from Café 4. Seating is general admission and is limited; doors open at 11:30 a.m.
This concert features KSO Principal Strings playing Beethoven's String Trio No. 3 in G major and KSO Woodwind Quintet playing three dance suites by composers Zemlinsky, Fauré and D'Rivera. This performance features both ensembles including: Jill Bartine, flute; Claire Chenette, oboe; Gary Sperl, clarinet; Aaron Apaza, bassoon and Jeffery Whaley, French horn. KSO Principal String members are: Edward Pulgar, violin; Kathryn Gawne, viola and Andy Bryenton, cello.
At The Square Room, located behind Café 4 in Market Square, downtown Knoxville. Tickets and information: 865-291-3310, www.knoxvillesymphony.com
Startup Day & Innov865 Week
September 19, 2016 — September 23, 2016
Category: Festivals, special events
East Tennessee has a rich tradition of innovation. Across the region, startups and entrepreneurs are spinning out new products and processes that change the way we live—from manufacturing the first 3D printed car to fighting cancer with protons and six global cable networks that bring content to more than 100 million homes worldwide.
Innov865 Week will celebrate Knoxville's entrepreneurial spirit by bringing together startups, entrepreneurs, investors, business leaders, students, and the East Tennessee community for a week of educational panels, pitch competitions, investor roundtables, and social events. This year's event features Paul Singh and the North American Tech Tour.
Innov865 Week will kick-off with the Kauffman Foundation's Mayors Summit on Entrepreneurship on Monday, September 19, and features the signature event, Startup Day, on Thursday, September 22, 2016. Startup Day 2016 will feature six East Tennessee startups pitching their businesses for a chance to win a $5,000 cash prize. The Innov865 Alliance will review applications and select the finalists who will get to make their pitches on September 22, 2016 on the U.S. Cellular Stage at the Bijou. This year's fourth-annual Startup Day is the main event in the new Innov865 Week, which will be a weeklong series of events September 19-23. Besides the signature pitch competition, activities for the week will include educational panels, investor roundtables and social events. The events are geared toward startups, entrepreneurs, investors, business leaders, students and the East Tennessee community.
McClung Museum: Knoxville Unearthed: Archaeology in the Heart of the Valley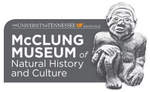 September 17, 2016 — January 8, 2017
Category: Exhibitions, visual art, Free event, History, heritage and Science, nature
In honor of Knoxville's 225th anniversary, this exhibition explores the city's heritage as seen through archaeological discoveries in the "Heart of the Valley." Using historic artifacts unearthed in and around Knoxville, along with historical images, maps, documents, and oral histories, the exhibition tells the story of Knoxville's development from a frontier settlement to an industrialized city.
Opening reception for members on Fri Sep 16, 5-7 PM.
McClung Museum of Natural History and Culture, 1327 Circle Park Dr on the UT campus, Knoxville, TN 37996. Hours: Monday-Saturday, 9AM-5PM, Sunday, 1-5PM. Information: 865-974-2144, http://mcclungmuseum.utk.edu
University of Tennessee: Hispanic/Latino Art Exhibition
September 15, 2016 — October 15, 2016
Category: Exhibitions, visual art and Free event
Held in the Frieson Black and Cultural Center with an opening reception on Tuesday, October 4, 5-8 PM.
Curated by Argentinean artist Dina R. Ruta. The purpose of the exhibition is the integration of our Latin culture through the arts. The main objective is to show new Latino college students that our community has a space within the University for them and to show the possibility for cultures to coexist. Two local American artists will also display work.
Information: 865-974-6861, www.multicultural.utk.edu
Casa Hola: Frutos Latinos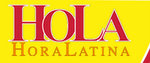 September 15, 2016 — October 7, 2016
Category: Exhibitions, visual art and Free event
10th Annual Exhibit and contest of HoLa Hora Latina artist members, celebrating Hispanic Heritage month! Artists include: Angel Blanco, Rafael Casco, Antuco Chicaiza, Maria de la Orden, Daniela Esrequis, Susana Esrequis, Delia Flores, Astrid Galindo, Michael Giles, Miguel Aguilar Gonzalez, Cecilia Stella Martin, Nicole Perez-Camoirano, Hector Saldivar, Graciela Barlesi-Snyder, and Ivan Soto. Information: 865-335-3358, www.holahoralatina.org
On display at the Knoxville Museum of Art, 1050 World's Fair Park Dr, Knoxville, TN 37916. Hours: Tu-Sa 10-5, Su 1-5. Information: 865-525-6101, www.knoxart.org
Pellissippi State: Vincible: Knoxville's Collection
September 12, 2016 — September 30, 2016
Category: Exhibitions, visual art, Fine Crafts and Free event
The Vincible sculpture series showcases the work of new Pellissippi State faculty member, Caroline Covington, and examines the moments when we discover that our bodies are no longer invincible.
RECEPTION: SEPTEMBER 12, 3-5 P.M.
Hardin Valley Campus of Pellissippi State: 10915 Hardin Valley Road, Knoxville, TN 37932. Bagwell Center Gallery hours: M-F 10-6:30. Information: 865-694-6405, www.pstcc.edu/arts
Fountain City Art Center: Foothills Craft Guild Celebrates Its 50th Anniversary

September 9, 2016 — October 6, 2016
Category: Exhibitions, visual art and Free event
Opening reception on Fri Sep 9, 6:30-8:00 PM. Free and open to the public.

Foothills Craft Guild members are celebrating their 50th Anniversary this year! Especially exciting is the fact that not just the younger and newer members but also many of the Guild's original founding members will be bringing in work for the displays. Most of the Foothills Exhibit's display pieces will be for sale which is excellent news for those who admire handmade one-of-a-kind works of art. Also on display will be some of the works from the Foothills Craft Guild's permanent collection! The Guild was founded in the 1966 in Oak Ridge and boasts some of the state of Tennessee's finest artisans as its members. The variety and quality in the exhibit will astound and delight everyone who views it. On display will be fiber arts including weaving, spinning, needle felting, knitting, and macrame. One can also expect to see handcrafted jewelry in metal, gemstones, and glass; pottery of every style and method imaginable, handmade books, print making, photography, basketry, wood, stone, and metal sculptures, quilting, brooms, cornshuck dolls, and mosaics.
Exhibit viewing hours: Tu, Th 9-5; W, F 10-5; Sat 9-1. Fountain City Art Center, 213 Hotel Ave, Knoxville, TN 37918. Information: 865-357-2787, http://www.fountaincityartcenter.com/
Ewing Gallery: Sarah Emerson's The Incredible Flatness of Being
September 9, 2016 — October 2, 2016
Category: Exhibitions, visual art and Free event
Emerson's paintings and installations present viewers with highly stylized versions of nature that combine geometric patterns and mythic archetypes to examine contemporary landscape. She uses the camouflage of beautiful colors combined with a deliberate composition to explore themes that reflect on the fragility of life, the futility of earthly pleasures, and the disintegration of our natural landscape. Emerson graduated from the Atlanta College of Art in 1998 and she completed her Masters Degree at Goldsmiths College, London in 2000. She has exhibited her work in galleries throughout the United States, Canada, and Europe.
Emerson will give a lecture in A+A 109 on Sep 29 at 7PM followed by a closing reception.
Ewing Gallery, 1715 Volunteer Blvd on the UT campus, Knoxville, TN 37996. Hours: MTWF: 10-5, Thursday 10-7:30, and Sundays 1-4. Information: 865-974-3200, www.ewing-gallery.utk.edu
Arts & Culture Alliance: Emporium Center Features Resident Artists
September 9, 2016 — September 30, 2016
Category: Exhibitions, visual art and Free event
The Arts & Culture Alliance is pleased to present recent works by the resident artists of the Emporium Center, on display at the Emporium Center through September 30, 2016. Artists included in the exhibition are Bobbie Crews, Connie Gaertner, Judi Gaston, Diana Kilburn, Bob Leggett, Fritz Massaquoi, Pam Radford, W. James Taylor, Clay Thurston, and Sandy White.
Managed by the Arts & Culture Alliance, the Emporium Center provides space in which professionals and artists can work. The ten resident artists of the Emporium use their studios to create artwork and promote the principles of the Emporium, are present and working during the Emporium's public hours, and provide a cultural experience for its visitors and patrons. Represented in the exhibition are:
• Bobbie Crews, Suite 107 - Oil, watercolor, antique cars, portraits and figurative work, abstracts, seascapes, mixed media, courtroom sketch artist, caricature, design: www.bobbiecrews.com
• Connie Gaertner, Suite 109 - Oil, acrylic, watercolor: www.conniegaertner.com
• Judi Gaston, Suite 108 - Fiber, hand-woven garments: www.judigastonhandwoven.com
• Diana Kilburn, Suite 105 - Watercolor, painting
• Bob Leggett, Suite 101 - Watercolor, oil, pastel; fiction
• Fritz Massaquoi, Suite 111 - Fibers, painting
• Pam Radford, Suite 113 - Oil, watercolor
• W. James Taylor, Suite 102 - Painting: www.genevagalleries.com
• Clay Thurston, Suite 111 - Photography: www.claythurston.com
• Sandy White, Suite 113 - Oil, watercolor
For more information on the artists, please visit http://www.knoxalliance.com/category/studios/. Exhibition hours are Monday-Friday, 9:00 AM - 5:00 PM with additional hours on Tuesday, September 13, 6:30-9:30 PM and Sunday, September 25, 3:30-6:30 PM for jazz jams in the Black Box with Vance Thompson & Friends. For more information, please contact the Arts & Culture Alliance at (865) 523-7543, or visit the Web site at www.knoxalliance.com.