Calendar of Events
Thursday, September 15, 2016
University of Tennessee: Hispanic/Latino Art Exhibition
September 15, 2016 — October 15, 2016
Category: Exhibitions, visual art and Free event
Held in the Frieson Black and Cultural Center with an opening reception on Tuesday, October 4, 5-8 PM.
Curated by Argentinean artist Dina R. Ruta. The purpose of the exhibition is the integration of our Latin culture through the arts. The main objective is to show new Latino college students that our community has a space within the University for them and to show the possibility for cultures to coexist. Two local American artists will also display work.
Information: 865-974-6861, www.multicultural.utk.edu
Casa Hola: Frutos Latinos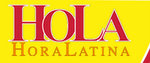 September 15, 2016 — October 7, 2016
Category: Exhibitions, visual art and Free event
10th Annual Exhibit and contest of HoLa Hora Latina artist members, celebrating Hispanic Heritage month! Artists include: Angel Blanco, Rafael Casco, Antuco Chicaiza, Maria de la Orden, Daniela Esrequis, Susana Esrequis, Delia Flores, Astrid Galindo, Michael Giles, Miguel Aguilar Gonzalez, Cecilia Stella Martin, Nicole Perez-Camoirano, Hector Saldivar, Graciela Barlesi-Snyder, and Ivan Soto. Information: 865-335-3358, www.holahoralatina.org
On display at the Knoxville Museum of Art, 1050 World's Fair Park Dr, Knoxville, TN 37916. Hours: Tu-Sa 10-5, Su 1-5. Information: 865-525-6101, www.knoxart.org
The WordPlayers Presents: Last Train to Nibroc
September 15, 2016 — September 25, 2016
Category: Theatre
The first offering in The WordPlayers' 2016-2017 season will be Last Train to Nibroc by Arlene Hutton. This play explores the new relationship of two young people who meet in 1940 under the shadow of the threat of war. May and Raleigh grew up just a few miles from each other in Kentucky, but meet for the first time on a train from Los Angeles. As the story begins, we find that May has had dreams of getting married and becoming a missionary, and Raleigh of becoming a pilot and fighting in World War II, but both of them have recently found those dreams disappointed. Now they are looking for new purpose and direction, and we wonder if they might find it in each other.
WHEN: September 15, 16, 22, 23 @ 7:30 p.m., September 18 & 25 @ 2:30 p.m.
TICKETS: Adults: $15, Seniors (60+): $12, Students: $10, Groups of 12 or more: $10 each. Thursday, Sept. 15 is Pay What You Can Night.

The WordPlayers performances are held at Erin Presbyterian Church, 200 Lockett Road, Knoxville, TN 37919. Information/tickets: 865-539-2490, www.wordplayers.org
First Annual Smoky Mountain Burlesque Festival
September 15, 2016 — September 18, 2016
Category: Festivals, special events
The first annual Smoky Mountain Burlesque Festival is coming to East Tennessee September 15-18.
Join us for a weekend of workshops, social events, and performance showcases
featuring burlesque performers from across the country.
Headlining performers include (in alphabetical order) Bazuka Joe (Chicago, IL), The Bishop of Burlesque (New York City, NY), Blache DeBris (Las Vegas, NV), Lola LeSoleil (Atlanta, GA), Mr. Gorgeous (New York City, NY), Ray Gunn (Chicago, IL), and Truvy Trollop (Nashville, TN).
More details available on our website!
www.smokymountainburlesquefest.com
EVENTS INCLUDE...
Thursday, September 15th 2016 (8:00 PM ET) HOMEGROWN HOOTENANNY: A Showcase Of Local Flavors https://www.facebook.com/events/222234991507695/
Friday, September 16th 2016 (8:00 PM ET) THUNDER FROM UP YONDER: A
Collection Of Striptease Talents From The Southeast.
https://www.facebook.com/events/1157950930895115/
Friday, September 16th 2016 (11:00 PM ET) BEAUS AND TARTS NOT FROM THESE
PARTS: A Collection Of Striptease Talents From The Nation At Large.
https://www.facebook.com/events/1610931175865912/
Saturday, September 17th 2016 (10:00 PM ET) ROCKY TOPLESS: The Best Burlesque From Up The Road And Across The Globe.
https://www.facebook.com/events/1578047105833136/
Friday and Saturday, September 16th-17th 2016 (8:30 AM - 4:30 PM ET) SMBF
Classes and Workshops https://www.facebook.com/events/320725618277843/
Sunday, September 18th 2016 (10:00 AM ET) Ecdysiasts Do Dollywood
https://www.facebook.com/events/1276955825650268/
Knoxville Symphony Orchestra: Russian Passion: Rachmaninoff & Tchaikovsky

September 15, 2016 — September 16, 2016
7:30 PM
Category: Music
Part of the Knoxville Symphony Orchestra's 2016-2017 Moxley Carmichael Masterworks Series, which marks the KSO's 81st season.
The KSO will open its 81st season with a concert of Russian passion featuring Tchaikovsky's Symphony No. 5. Guest pianist Orion Weiss returns to join the KSO for Rachmaninoff's Piano Concerto No. 3. He recently performed with the KSO in 2012 for Rachmaninoff's Piano Concerto No. 2. Stay tuned for more information to come about this thrilling opening concert!
Talented American pianist Orion Weiss has performed with the major American orchestras, including the Chicago Symphony, Boston Symphony, Los Angeles Philharmonic, and New York Philharmonic. Weiss's impressive list of awards includes the Gilmore Young Artist Award, an Avery Fisher Career Grant, the Gina Bachauer Scholarship at The Juilliard School and the Mieczyslaw Munz Scholarship. A native of Lyndhurst, Ohio, Weiss attended the Cleveland Institute of Music. In 2004, he graduated from The Juilliard School, where he studied with Emanuel Ax.
Thursday and Friday evenings at 7:30 PM at the Tennessee Theatre, 604 S. Gay Street, Knoxville, TN 37902. Tickets and information: 865-291-3310, www.knoxvillesymphony.com
Appalachian Ballet: 13th Annual Bluejeans & Ballet

Category: Culinary arts, food, Dance, movement and Fundraisers
A casual evening of dinner and contemporary dance. Dinner will be held on the plaza followed by Bluejeans & Ballet performance in the Harold and Jean Lambert Recital Hall. Seating is limited and reservations are required. Tickets are $55.
At Clayton Center for Arts, 502 E Lamar Alexander Pkwy, Maryville, TN 37804. For more information Appalachian Ballet Company: 865-982-8463, www.appalachianballet.com
Jubilee Community Arts: Workshop on Live Sound Mixing
September 14, 2016 — September 15, 2016
6:30-8:30 PM
Category: Classes, workshops, Free event and Music
As part of its community service and education programs, Jubilee Community Arts is offering a two-session workshop which will provide an introduction to audio setup, equipment, and mixing for concerts. Designed for musicians and volunteers interested in a basic introduction to live sound mixing, this workshop will present the basics of microphone usage, gain settings, monitor and house mixing, house and channel EQ, and use of mixing boards. There is no charge for the workshop, but participants are encouraged to volunteer 6 hours of time over the next year to aid production of Jubilee Community Arts activities.

The workshop will be presented by Dr. Lou Gross, Volunteer Sound Engineer for the Laurel Theater. The workshop dates are Wednesday and Thursday September 14 and 15 from 6:30-8:30 pm at the Laurel Theater, 16th and Laurel Ave. Please call to register!
At the Laurel Theater, 1538 Laurel Ave, Knoxville, TN 37916. For information: 865-522-5851, www.jubileearts.org.
Pellissippi State: Vincible: Knoxville's Collection
September 12, 2016 — September 30, 2016
Category: Exhibitions, visual art, Fine Crafts and Free event
The Vincible sculpture series showcases the work of new Pellissippi State faculty member, Caroline Covington, and examines the moments when we discover that our bodies are no longer invincible.
RECEPTION: SEPTEMBER 12, 3-5 P.M.
Hardin Valley Campus of Pellissippi State: 10915 Hardin Valley Road, Knoxville, TN 37932. Bagwell Center Gallery hours: M-F 10-6:30. Information: 865-694-6405, www.pstcc.edu/arts
Fountain City Art Center: Foothills Craft Guild Celebrates Its 50th Anniversary

September 9, 2016 — October 6, 2016
Category: Exhibitions, visual art and Free event
Opening reception on Fri Sep 9, 6:30-8:00 PM. Free and open to the public.

Foothills Craft Guild members are celebrating their 50th Anniversary this year! Especially exciting is the fact that not just the younger and newer members but also many of the Guild's original founding members will be bringing in work for the displays. Most of the Foothills Exhibit's display pieces will be for sale which is excellent news for those who admire handmade one-of-a-kind works of art. Also on display will be some of the works from the Foothills Craft Guild's permanent collection! The Guild was founded in the 1966 in Oak Ridge and boasts some of the state of Tennessee's finest artisans as its members. The variety and quality in the exhibit will astound and delight everyone who views it. On display will be fiber arts including weaving, spinning, needle felting, knitting, and macrame. One can also expect to see handcrafted jewelry in metal, gemstones, and glass; pottery of every style and method imaginable, handmade books, print making, photography, basketry, wood, stone, and metal sculptures, quilting, brooms, cornshuck dolls, and mosaics.
Exhibit viewing hours: Tu, Th 9-5; W, F 10-5; Sat 9-1. Fountain City Art Center, 213 Hotel Ave, Knoxville, TN 37918. Information: 865-357-2787, http://www.fountaincityartcenter.com/
Ewing Gallery: Sarah Emerson's The Incredible Flatness of Being
September 9, 2016 — October 2, 2016
Category: Exhibitions, visual art and Free event
Emerson's paintings and installations present viewers with highly stylized versions of nature that combine geometric patterns and mythic archetypes to examine contemporary landscape. She uses the camouflage of beautiful colors combined with a deliberate composition to explore themes that reflect on the fragility of life, the futility of earthly pleasures, and the disintegration of our natural landscape. Emerson graduated from the Atlanta College of Art in 1998 and she completed her Masters Degree at Goldsmiths College, London in 2000. She has exhibited her work in galleries throughout the United States, Canada, and Europe.
Emerson will give a lecture in A+A 109 on Sep 29 at 7PM followed by a closing reception.
Ewing Gallery, 1715 Volunteer Blvd on the UT campus, Knoxville, TN 37996. Hours: MTWF: 10-5, Thursday 10-7:30, and Sundays 1-4. Information: 865-974-3200, www.ewing-gallery.utk.edu
Arts & Culture Alliance: Emporium Center Features Resident Artists
September 9, 2016 — September 30, 2016
Category: Exhibitions, visual art and Free event
The Arts & Culture Alliance is pleased to present recent works by the resident artists of the Emporium Center, on display at the Emporium Center through September 30, 2016. Artists included in the exhibition are Bobbie Crews, Connie Gaertner, Judi Gaston, Diana Kilburn, Bob Leggett, Fritz Massaquoi, Pam Radford, W. James Taylor, Clay Thurston, and Sandy White.
Managed by the Arts & Culture Alliance, the Emporium Center provides space in which professionals and artists can work. The ten resident artists of the Emporium use their studios to create artwork and promote the principles of the Emporium, are present and working during the Emporium's public hours, and provide a cultural experience for its visitors and patrons. Represented in the exhibition are:
• Bobbie Crews, Suite 107 - Oil, watercolor, antique cars, portraits and figurative work, abstracts, seascapes, mixed media, courtroom sketch artist, caricature, design: www.bobbiecrews.com
• Connie Gaertner, Suite 109 - Oil, acrylic, watercolor: www.conniegaertner.com
• Judi Gaston, Suite 108 - Fiber, hand-woven garments: www.judigastonhandwoven.com
• Diana Kilburn, Suite 105 - Watercolor, painting
• Bob Leggett, Suite 101 - Watercolor, oil, pastel; fiction
• Fritz Massaquoi, Suite 111 - Fibers, painting
• Pam Radford, Suite 113 - Oil, watercolor
• W. James Taylor, Suite 102 - Painting: www.genevagalleries.com
• Clay Thurston, Suite 111 - Photography: www.claythurston.com
• Sandy White, Suite 113 - Oil, watercolor
For more information on the artists, please visit http://www.knoxalliance.com/category/studios/. Exhibition hours are Monday-Friday, 9:00 AM - 5:00 PM with additional hours on Tuesday, September 13, 6:30-9:30 PM and Sunday, September 25, 3:30-6:30 PM for jazz jams in the Black Box with Vance Thompson & Friends. For more information, please contact the Arts & Culture Alliance at (865) 523-7543, or visit the Web site at www.knoxalliance.com.
Wine and Canvas Knoxville: September events
September 9, 2016 — September 29, 2016
Category: Classes, workshops and Exhibitions, visual art
Fri, 9/9/2016, 7:00 - 10:00 PM - U.T. College of Veterinary Medicine **Give from the Heart with Art** Paint Your Pet at Mimi's Cafe - 10945 Parkside Drive, Knoxville, TN 37922 ($45)
Tue, 9/13/2016, 6:00 - 9:00 PM - The Stars Are Out at the Bijou at Blue Slip Wine Bar and Bistro - 300 W Depot Ave, Knoxville, TN 37902
Wed, 9/14/2016, 6:00 - 9:00 PM - Stadium at Hurricane Grill & Wings - 319 Lovell Rd, Knoxville, TN 37934
Tue, 9/20/2016, 6:00 - 9:00 PM - Joy Love Hope at Gibby's Dining & Drinks (inside Holiday Inn) - 9134 Executive Park Dr., Knoxville, TN 37923
Tue, 9/27/2016, 6:00 - 9:00 PM - Purple Meadow at Stir Fry Cafe - 7240 Kingston Pike, Knoxville, TN 37919
Thu, 9/29/2016, 6:00 - 9:00 PM - Smoky Mountain Sunset at Casual Pint - Farragut - 143 Brooklawn St, Farragut, TN 37934
$35 per session (unless otherwise noted). Wine & Canvas: Knoxville, TN, 865-356-9179, http://www.wineandcanvas.com/knoxville-tn.html