Calendar of Events
Sunday, September 4, 2016
Old City Cover Jam
Hosted by Autisum Site Knoxville. Save the date for September 4!
It's the most fun you've had since Boomsday! More details coming soon.
Autism Site Knoxville, 4028 Papermill Drive, Suite #20, Knoxville, TN 37909. Information: 865-816-9716. www.autismsiteknoxville.org
Autism Site Knoxville: Old City Cover Jam
Category: Festivals, special events and Music
8 hours of Knoxville bands and solo artists playing all your favorites! Food, drinks, and event merchandise available for purchase at the event.
$12.50 General Admission paid online by August 31; $15 at the door
Ages 18 & up only. Doors open at 2pm.
Bands: The Coveralls, The Chillbillies, The Kincaid Band, Soulfinger, Crawlspace
Solo Artists: Kyle Campbell, Tall Paul, Jonathan Sexton, Matt Tillery, Ben Wilson
All proceeds from the event will fund Autism Site Knoxville, a local nonprofit community support center. It's the most fun you've had since Boomsday! Details at OldCityCoverJam.com
Autism Site Knoxville, 4028 Papermill Drive, Suite #20, Knoxville, TN 37909. Information: 865-816-9716. www.autismsiteknoxville.org
Pienkow Art Gallery: Marcin Kowalik: A Tale of the Working (Wo)Man
September 2, 2016 — November 26, 2016
Category: Exhibitions, visual art and Free event
Please join us for our new exhibition! Opening reception Fri Sep 2, 5-7 PM in the main lobby of the consulate office, which hosts modern art from both established and emerging Polish artists. Please RSVP: drpienkowski@gmail.com or 865-584-4112
Marcin Kowalik's paintings are dominated by abstract forms and empty spaces while featuring vibrant colors, illusions and a precision of lines and geometric structures. His work is nonanthropocentric – human figures rarely appear, and when they do, they are faceless, devoid of identity. Kowalik's perception of reality dictates his work. His gaze is the architect's – registering solids, enriching them with vibranace and a dose of artful spontaneity which gives rise to his novel, uncanny universe. For Kowalik, Picasso is a master of augmented reality. Kowalik is primarily interested in the Cubist period in the work of the Spanish artist, in the composition of spatial forms and their fragmentation. One of Picasso's most fascinating aspects is his extraordinary inventiveness. Paintings, which appear shattered into prismatic fragments and recomposed without conformity to their initial arrangement, can be 'read' from the foreground, followed along the path delineated by the painter and, suddenly, apprehended not from the front, but sidewise.
In 1944, Pablo Picasso joined the Communist Party. It seems to have provided him with a model of victory and strength which he begins to identify with the Communists. His joining the Party has obvious roots in his painting, which he considered to be more than a mere source of pleasure. Line and color were his arms, which he wielded in his revolutionary fight. He confided in Communism, enchanted with the specious beauty of its motivating ideals, but was even more partial to the company he could find in its circles. The stage in the life of the celebrated cubist sparked Marcin Kowalik's new cycle. The cycle on a (wo)man at work. Each of the thirty canvases represents a person with their occupational attribute. The different quality of the paintings in "A Tale of the Working (Wo)Man" cycle arises from the overload of minimalism, the pinnacle of which was reached by Kowalik in his work on "Convergents", one of his most recent projects.
Here, he has sought chaos – introduced into his art by people, as various and volatile as the nature of painting. Despite his desire to renounce his creative asceticism, Kowalik's human is still confined by the minimalist formal limits. To demonstrate a human form, it is sufficent to simply sketch an eye, the shape of a head and, immediately, a face outline becomes recognizable. This is the machination of the human mind – symmetrical points are sufficient for our imagination to fill in the missing parts. Apparently, the human has finally moved to the center of the young painter's field of interest. However, these are mere appearances. Kowalik does not stray far from home and attempts to misplace the human figure, offering its simplest possible representation. He tells the tale of a human, but his tale is extremely complex and multi-faceted. He posed the challenge and has risen to it himself – undertaking the effort of organizing the experiment. He invited over a dozen of amateur painters to cooperation on committing to canvas their image of an occupation, inspired by the output of the author of "The Weeping Woman". Website: www.kowalik.art.pl
Viewing hours M-F 8-5, Sat 8-11:30 AM. At the Center for Polish Culture | Pienkow Art Gallery, 7417 Kingston Pike, Knoxville, TN 37919. http://www.consulpoland.com/index.php/center-of-polish-culture/
Rala: Works by Laura Baisden with "Camp Nevernice"
September 2, 2016 — September 30, 2016
Category: Exhibitions, visual art and Free event
Introducing September's First Friday Artist, Laura Baisden! A newbie to the Knoxville art scene, she moved to Knoxville in 2015 to start her own letterpress company, "Camp Nevernice." Currently operating out of Pioneer House, on Gay Street, she makes work inspired by long days working and playing on her family's vacation property in West Virginia, also called "Camp." Laura's work is colorful and imaginative, inspired by childhood adventures, as she carves images of woodland creatures, cabins and nature. We love the outdoorsy and whimsical style of her prints. "The Neighborhood Series" is a set of eight neighboring tree houses that form their own little community. Originally commissioned by Gillian Welch for her 2016 summer tour. Each one is an individual lino-cut print. The progress shot above shows the illustrations being carved out of the linoleum blocks that will then be coated with ink and run through a press.

Please join us for a First Friday Reception, September 2, 6-10 PM to check out our selection of cards and prints made at Camp Nevernice!
RALA, 323 Union Ave, Knoxville, TN 37902. Information: 865-525-7888, https://shoprala.com/
The Central Collective: Interruption: Works by Kelly Hider
September 2, 2016 — September 21, 2016
Category: Exhibitions, visual art and Free event
Opening with a First Friday reception on September 2, from 7-10pm.
Culled from an archive of slides taken in the 1950's and 60's, the images utilized in the exhibit Interruption are manipulated using visual language of decoration and cancellation. Influenced in part by Proto-Renaissance paintings, these contemporary iterations use accessible materials and familiar subjects to create moments of mystical fiction. The glitter flocking embellishments are craft-store-versions of punched gold-leaf; photography and digital editing software a modern substitution for oil paint. Each piece contains calculated, surreal moments within familiar contexts, leading the viewer to ask further questions about life, death, and resurrection.
Kelly Hider received her BFA from SUNY Brockport in 2007, and an MFA from the University of Tennessee in 2011. Hider's artwork has been exhibited nationally and regionally, including solo exhibitions at the University of Rochester, NY, The Ewing Gallery and Gallery 1010 in Knoxville, TN, and the Blackberry Farm Gallery at the Clayton Arts Center in Maryville, TN. Hider's work was recently featured of the cover of the arts publication Number, and her work was selected for this year's Positive/Negative exhibition at Slocumb Galleries at ETSU. Hider is presently the Gallery Manager at Arrowmont School of Arts and Crafts. She is also a founding member of the Vacuum Shop Studios, where her studio is located, and serves as Co-Chair of the Dogwood Regional Fine Arts Exhibit.
At The Central Collective, 923 N. Central Street, Knoxville, TN 37917. Viewing hours by appointment: dalesfriedpies@gmail.com. Information: 865-236-1590, info@thecentralcollective.com, www.thecentralcollective.com
Theatre Knoxville Downtown: [title of show]
September 2, 2016 — September 18, 2016
Music and Lyrics by Jeff Bowen, Book by Hunter Bell. Directed by Courtney Woolard
Tony Award® nominee for Best Book of a Musical in 2009. [title of show] is the story of Hunter and Jeff, "two nobodies in New York," who are writing a musical with the help of their gal-pals Heidi and Susan. Throughout the show we get to know the four with their goofy quirks and inside jokes, as they put together something they all believe in.
[title of show] is a love letter to the musical theatre—a uniquely American art form—and to the joy of collaboration.
Biting and witty, clever and inspiring, vulnerable and hilarious ... this edgy musical comedy chronicles the serious and hilarious challenges of following one's dreams.
Theatre Knoxville Downtown, 319 North Gay Street, Knoxville, TN 37917. Information & tickets: 865-544-1999, www.theatreknoxville.com
A1labarts: Unaccounted for Interpretations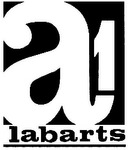 September 2, 2016 — September 9, 2016
Category: Exhibitions, visual art
A1labarts is hosting an an exhibit of art work which explores *unaccounted for interpretations* that lead to the creation of new worlds.
Attitudes and assumptions are built into human language and art. Theoretically, we should be able to predict human activities based on what people communicate. Instead people interpret meaning that signifies more than expected. They do this often and in unexpected ways! They are inspired by what they understand and see and they extend boundaries.
Opening night Sept. 2nd. Exhibition will be up for 1 week at:
A1labarts
23 Emory Place
http://www.a1labarts.org/
Art Market Gallery: Works by Kathy Holland and Jeannie Gravetti
September 1, 2016 — September 30, 2016
Category: Exhibitions, visual art and Free event
Featuring recent works by painter Kathy Holland and gourd artist Jeannie Gravetti. An opening reception for the featured artists will begin at 5:30 p.m., Sept. 2, during Downtown Knoxville's monthly First Friday Art Walk, with complimentary refreshments and music performed by Melanie and the Meltones.
Kathy Holland earned her Bachelor of Fine Arts degree in painting and printmaking in 1978 from the School of the Arts at Virginia Commonwealth University in Richmond. She also studied wood-engraving with Blair Hughes-Stanton at the Central School of Art and Design in London, England. Her drawings, etchings, relief prints, and paintings have been included in juried national and international exhibitions and solo shows. She lives, and maintains a studio, in Oak Ridge.
Jeannie Gravetti was born and raised in Rochester, New York. She has a master's degree in science and in education. As a child, Jeannie traveled and camped with her family all over the United States. After college, she taught school in Guam for four years. Traveling to so many places is how she became a lover of the beautiful world of nature. Jeannie is inspired by the many shapes and imperfections of a gourd. Creating a piece of art is a new and different challenge with each piece. Jeannie has lived in a number of different states, but has called East Tennessee her home for 25 years.
Art Market Gallery, 422 S. Gay St, Knoxville, TN 37902. Hours: Tu-Th & Sa 11-6, Fri 11-9, Su 1-6. Information: 865-525-5265, www.artmarketgallery.net or www.Facebook.com/Art.Market.Gallery
East Tennessee History Center: The Freedom Engine: East Tennessee Remembers 9/11
September 1, 2016 — September 30, 2016
Category: Exhibitions, visual art, History, heritage and Music
Visitors to the Museum of East Tennessee History will have an opportunity to view special items associated with the "Freedom Engine," a tribute gift from East Tennesseans to New York City following the events of September 11, 2001. East Tennesseans contributed more than $940,000 to purchase and equip a 95-foot tower ladder truck for Harlem-based Ladder Company 14, helping the New York City Fire Department (FDNY) replenish the largest vehicles in the city's firefighting fleet. The so-called "Freedom Engine," went into service during March 2002 and was dedicated on September 11th of that year.
FDNY typically retires their trucks from regular service after about 10 years. The Freedom Engine went into reserve status in 2013. Upon retirement, several artifacts associated with the truck, including a bucket door, captain's helmet, memorial plaque from the people of East Tennessee, and a presentation plaque containing a piece of World Trade Center metal, were returned to East Tennessee and donated to the East Tennessee Historical Society. These items are currently on display through September 30, 2016, at the Museum of East Tennessee History, along with a video about the project. You may view the exhibit and artifacts online at the ETHS website at www.easttnhistory.org/exhibits/freedom-engine.
East Tennessee Historical Society, 601 S. Gay Street, Knoxville, TN 37902. Museum hours: M-F 9-4, Sa 10-4, Su 1-5. Information: 865-215-8824, www.easttnhistory.org
Ijams Hallway Gallery: Alley Cat by M. Ziggie Ziegler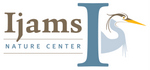 September 1, 2016 — September 30, 2016
Category: Exhibitions, visual art and Free event
This month's amazing exhibit features the work of a new Knoxville-based artist, M. Ziggie Ziegler. Her work focuses on urban decay in a brilliant new light. "These works are my journey in seeing vivacity within the decay of the places we pass by every day." The show runs the throughout September.
More events at http://ijams.org/events/. Ijams Nature Center, 2915 Island Home Ave, Knoxville, TN 37920. Hours: Grounds and trails open during daylight hours. The Visitor Center, including exhibits, gift shop, offices and restrooms is open M-Sat 9-5 and Sun 11-5. Information: 865-577-4717, www.ijams.org
Clarence Brown Theatre: Violet
August 31, 2016 — September 18, 2016
The Clarence Brown Theatre opens the 2016/2017 Season with the inspirational Broadway musical "Violet". A Pay What You Wish Preview performance will be held Wednesday, August 31. The second Preview will take place on Friday, September 2 and Opening Night will take place on Saturday, September 3rd. The Talk Back with the cast will take place Sunday, September 11 following the matinee and, the Open Captioned performance is Sunday, September 18 at 2:00 pm. Based on the short story "The Ugliest Pilgrim" by Doris Betts and with music by Jeanine Tesori, one of the most vibrant composers in modern musical theatre, "Violet" tells the story of a young disfigured woman who embarks on a journey by bus from her farm in Spruce Pine, North Carolina, through Tennessee and all the way to Tulsa, Oklahoma in order to be healed. On the way, she learns the real meaning of love, courage, and beauty.
"The production is a musical about shame and forgiveness, tolerance and fear; getting past appearances toward deeper understanding. Its score draws from "roots" music deeply familiar to this area: Appalachian folk, Gospel, Rhythm and Blues. Its message is one of courage and respect. It is funny, joyful, poetic; a musically rich, moving, and spiritual journey. Audiences will love it," said Calvin MacLean, CBT Producing Artistic Director and UT Theatre Department Head.
Clarence Brown Mainstage, 1714 Andy Holt Ave on the UT campus, Knoxville, TN 37996. For information: 865-974-5161, www.clarencebrowntheatre.com. For tickets: 865-974-5161, 865-656-4444, www.knoxvilletickets.com
Athens Area Council for the Arts: Work by Artist Richard Whitehead
August 29, 2016 — November 4, 2016
Reception Sept. 23, 5:30-7:00PM
Category: Exhibitions, visual art and Free event
The Athens Area Council for the Arts announces Follow Innocence, showing work by regional artist Richard Whitehead, at The Arts Center. The exhibit is available for viewing August 29 – November 4, 2016 at The Arts Center, 320 North White Street, Athens, Tennessee.

Whitehead's work is derived from the premise that nothing is fixed or stable and this state of insecurity is positive, and allows us to follow innocence.

Richard is a graduate of the Pennsylvania Academy of Fine Arts, where he won numerous prizes and scholarships. His work has won awards and has been exhibited throughout the United States; Antwerp, Belgium; and Murcia and Barcelona, Spain. In 1998, he settled in Knoxville, TN. He has exhibited in Clarksville, Oak Ridge, and Knoxville. A retrospective of his art was celebrated at the Fountain City Art Center in Knoxville in 2005. He juried two exhibits at the Fountain City Art Center and Rose Art Center in Morristown. In Knoxville, he has shown in with The Arts & Culture Alliance, A-1 Lab Art Space, Farragut Arts Council, The Art Market, Kaleidoscope, Liz-Beth Gallery, Nomad Gallery, and many more.
The exhibit opening reception is Friday, September 23, 2016 from 5:30 – 7:00 p.m. Whitehead will be on hand to informally discuss his work. The reception includes light refreshments and is free and open to the public. After the reception is opening night of ACT's fall play Come Back to the 5 & Dime, Jimmy Dean, Jimmy Dean at 7:30 pm in the Sue E. Trotter Theater. Tickets are $15 for adults and $10 for students.

For questions or more information about this or any AACA program contact The Arts Center by phone at 423-745-8781, visit our website at athensartscouncil.org, or in person at 320 North White Street in Athens.