Calendar of Events
Wednesday, September 14, 2016
Jubilee Community Arts: Workshop on Live Sound Mixing
September 14, 2016 — September 15, 2016
6:30-8:30 PM
Category: Classes, workshops, Free event and Music
As part of its community service and education programs, Jubilee Community Arts is offering a two-session workshop which will provide an introduction to audio setup, equipment, and mixing for concerts. Designed for musicians and volunteers interested in a basic introduction to live sound mixing, this workshop will present the basics of microphone usage, gain settings, monitor and house mixing, house and channel EQ, and use of mixing boards. There is no charge for the workshop, but participants are encouraged to volunteer 6 hours of time over the next year to aid production of Jubilee Community Arts activities.

The workshop will be presented by Dr. Lou Gross, Volunteer Sound Engineer for the Laurel Theater. The workshop dates are Wednesday and Thursday September 14 and 15 from 6:30-8:30 pm at the Laurel Theater, 16th and Laurel Ave. Please call to register!
At the Laurel Theater, 1538 Laurel Ave, Knoxville, TN 37916. For information: 865-522-5851, www.jubileearts.org.
UT School of Music: Hillary Herndon and Daphne Gerling; violas and Jorge Variego; composer

Category: Free event and Music
Faculty and guest artist recital - Sandra G. Powell Recital Hall
Unless otherwise noted, concerts are FREE and open to the public. The Natalie Haslam Music Center is located at 1741 Volunteer Blvd on the UT campus, and the Alumni Memorial Building is located at 1408 Middle Drive on the UT campus. *For individual or small group performances, please check the web site or call the day of the event for updates or cancellations: 865-974-5678, www.music.utk.edu/events
East Tennessee History Center: Early History of WNOX Radio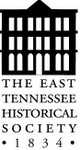 September 14, 2016
12:00-1:00PM
Category: Free event, History, heritage and Lecture, discussion, panel
For decades, Julian Burke has collected unique pieces of broadcasting equipment, including original announcer microphones from WNOX, the legendary Knoxville radio station known as the "Cradle of Country Music." Burke will share early history and artifacts from WNOX's studio, which hosted the 1929-1930 Vocalion recording sessions and is featured in the ETHS museum exhibition Come to Make Records.
Free and open to the public. Guests are invited to bring a "Brown Bag" lunch and enjoy the lecture. Soft drinks will be available.
East Tennessee Historical Society, 601 S. Gay Street, Knoxville, TN 37902. Museum hours: M-F 9-4, Sa 10-4, Su 1-5. Information: 865-215-8824, www.easttnhistory.org
Public Cinema Series: Lo and Behold
Category: Film and Free event
Directed by Werner Herzog - Herzog chronicles the virtual world from its origins to its outermost reaches.
At SCRUFFY CITY. The Public Cinema is sponsored by the Visit Knoxville Film Office. The Public Cinema exists to share vital works of contemporary international and American cinema—works that might otherwise be unseen or overlooked by Knoxville audiences. Many of the films we screen are discoveries from the festival circuit; some will be Tennessee or regional premieres. Whatever we screen, our only agenda is to create a space for cinema as an art form and to promote discussion among discerning moviegoers. www.publiccinema.org
NoKno Cinematheque Presents: The Karate Kid
September 14, 2016
8:00 PM
Category: Film and Free event
Free and Open to the Public! • BYOB
Doors open: 7:30 PM, Film begins: 8:00 PM
1984 - 126 min - Action / Drama / Family / Sport / PG (Language, Violence)
A martial arts master agrees to teach karate to a bullied teenager. Ralph Macchio, Pat Morita, Elisabeth Shue, William Zabka
At The Central Collective, 923 N. Central Street, Knoxville, TN 37917. Information: 865-236-1590, info@thecentralcollective.com, www.thecentralcollective.com
Pellissippi State: Vincible: Knoxville's Collection
September 12, 2016 — September 30, 2016
Category: Exhibitions, visual art, Fine Crafts and Free event
The Vincible sculpture series showcases the work of new Pellissippi State faculty member, Caroline Covington, and examines the moments when we discover that our bodies are no longer invincible.
RECEPTION: SEPTEMBER 12, 3-5 P.M.
Hardin Valley Campus of Pellissippi State: 10915 Hardin Valley Road, Knoxville, TN 37932. Bagwell Center Gallery hours: M-F 10-6:30. Information: 865-694-6405, www.pstcc.edu/arts
Fountain City Art Center: Foothills Craft Guild Celebrates Its 50th Anniversary

September 9, 2016 — October 6, 2016
Category: Exhibitions, visual art and Free event
Opening reception on Fri Sep 9, 6:30-8:00 PM. Free and open to the public.

Foothills Craft Guild members are celebrating their 50th Anniversary this year! Especially exciting is the fact that not just the younger and newer members but also many of the Guild's original founding members will be bringing in work for the displays. Most of the Foothills Exhibit's display pieces will be for sale which is excellent news for those who admire handmade one-of-a-kind works of art. Also on display will be some of the works from the Foothills Craft Guild's permanent collection! The Guild was founded in the 1966 in Oak Ridge and boasts some of the state of Tennessee's finest artisans as its members. The variety and quality in the exhibit will astound and delight everyone who views it. On display will be fiber arts including weaving, spinning, needle felting, knitting, and macrame. One can also expect to see handcrafted jewelry in metal, gemstones, and glass; pottery of every style and method imaginable, handmade books, print making, photography, basketry, wood, stone, and metal sculptures, quilting, brooms, cornshuck dolls, and mosaics.
Exhibit viewing hours: Tu, Th 9-5; W, F 10-5; Sat 9-1. Fountain City Art Center, 213 Hotel Ave, Knoxville, TN 37918. Information: 865-357-2787, http://www.fountaincityartcenter.com/
Ewing Gallery: Sarah Emerson's The Incredible Flatness of Being
September 9, 2016 — October 2, 2016
Category: Exhibitions, visual art and Free event
Emerson's paintings and installations present viewers with highly stylized versions of nature that combine geometric patterns and mythic archetypes to examine contemporary landscape. She uses the camouflage of beautiful colors combined with a deliberate composition to explore themes that reflect on the fragility of life, the futility of earthly pleasures, and the disintegration of our natural landscape. Emerson graduated from the Atlanta College of Art in 1998 and she completed her Masters Degree at Goldsmiths College, London in 2000. She has exhibited her work in galleries throughout the United States, Canada, and Europe.
Emerson will give a lecture in A+A 109 on Sep 29 at 7PM followed by a closing reception.
Ewing Gallery, 1715 Volunteer Blvd on the UT campus, Knoxville, TN 37996. Hours: MTWF: 10-5, Thursday 10-7:30, and Sundays 1-4. Information: 865-974-3200, www.ewing-gallery.utk.edu
Arts & Culture Alliance: Emporium Center Features Resident Artists
September 9, 2016 — September 30, 2016
Category: Exhibitions, visual art and Free event
The Arts & Culture Alliance is pleased to present recent works by the resident artists of the Emporium Center, on display at the Emporium Center through September 30, 2016. Artists included in the exhibition are Bobbie Crews, Connie Gaertner, Judi Gaston, Diana Kilburn, Bob Leggett, Fritz Massaquoi, Pam Radford, W. James Taylor, Clay Thurston, and Sandy White.
Managed by the Arts & Culture Alliance, the Emporium Center provides space in which professionals and artists can work. The ten resident artists of the Emporium use their studios to create artwork and promote the principles of the Emporium, are present and working during the Emporium's public hours, and provide a cultural experience for its visitors and patrons. Represented in the exhibition are:
• Bobbie Crews, Suite 107 - Oil, watercolor, antique cars, portraits and figurative work, abstracts, seascapes, mixed media, courtroom sketch artist, caricature, design: www.bobbiecrews.com
• Connie Gaertner, Suite 109 - Oil, acrylic, watercolor: www.conniegaertner.com
• Judi Gaston, Suite 108 - Fiber, hand-woven garments: www.judigastonhandwoven.com
• Diana Kilburn, Suite 105 - Watercolor, painting
• Bob Leggett, Suite 101 - Watercolor, oil, pastel; fiction
• Fritz Massaquoi, Suite 111 - Fibers, painting
• Pam Radford, Suite 113 - Oil, watercolor
• W. James Taylor, Suite 102 - Painting: www.genevagalleries.com
• Clay Thurston, Suite 111 - Photography: www.claythurston.com
• Sandy White, Suite 113 - Oil, watercolor
For more information on the artists, please visit http://www.knoxalliance.com/category/studios/. Exhibition hours are Monday-Friday, 9:00 AM - 5:00 PM with additional hours on Tuesday, September 13, 6:30-9:30 PM and Sunday, September 25, 3:30-6:30 PM for jazz jams in the Black Box with Vance Thompson & Friends. For more information, please contact the Arts & Culture Alliance at (865) 523-7543, or visit the Web site at www.knoxalliance.com.
Wine and Canvas Knoxville: September events
September 9, 2016 — September 29, 2016
Category: Classes, workshops and Exhibitions, visual art
Fri, 9/9/2016, 7:00 - 10:00 PM - U.T. College of Veterinary Medicine **Give from the Heart with Art** Paint Your Pet at Mimi's Cafe - 10945 Parkside Drive, Knoxville, TN 37922 ($45)
Tue, 9/13/2016, 6:00 - 9:00 PM - The Stars Are Out at the Bijou at Blue Slip Wine Bar and Bistro - 300 W Depot Ave, Knoxville, TN 37902
Wed, 9/14/2016, 6:00 - 9:00 PM - Stadium at Hurricane Grill & Wings - 319 Lovell Rd, Knoxville, TN 37934
Tue, 9/20/2016, 6:00 - 9:00 PM - Joy Love Hope at Gibby's Dining & Drinks (inside Holiday Inn) - 9134 Executive Park Dr., Knoxville, TN 37923
Tue, 9/27/2016, 6:00 - 9:00 PM - Purple Meadow at Stir Fry Cafe - 7240 Kingston Pike, Knoxville, TN 37919
Thu, 9/29/2016, 6:00 - 9:00 PM - Smoky Mountain Sunset at Casual Pint - Farragut - 143 Brooklawn St, Farragut, TN 37934
$35 per session (unless otherwise noted). Wine & Canvas: Knoxville, TN, 865-356-9179, http://www.wineandcanvas.com/knoxville-tn.html
Tennessee Valley Fair 2016
September 9, 2016 — September 18, 2016
Category: Dance, movement, Exhibitions, visual art, Festivals, special events, Fine Crafts, History, heritage, Kids, family and Music
The 97th annual Tennessee Valley Fair is set to debut a variety of new and noteworthy attractions for East Tennesseans! From culinary arts to crafts, livestock shows to action sports, headline concerts and special events, there are thousands of ways to enjoy a little Homegrown Happiness at this year's Tennessee Valley Fair. To see a full list of attractions and activities, visit www.tnvalleyfair.org.
Concerts will include:
Friday, September 9 - Gary Allan* - Reserved Seats = $10.00-$30.00
Sunday, September 11 - Kane Brown - Reserved Seats = $15.00-$20.00
Monday, September 12 - Lauren Daigle - Reserved Seats = $7.00
Tuesday, September 13 - Chris Janson - Reserved Seats = $15.00
Wednesday, September 14 - LANco - Reserved Seats = FREE Fair Fan Appreciation concert (with paid fair admission)
Thursday, September 15 - Styx* - Reserved Seats = $10.00-$30.00
Friday, September 16 - Naughty By Nature - Reserved Seats = $10.00
Saturday, September 17 - Emily Ann Roberts - Reserved Seats: $5.00*
Sunday, September 18 - Diamond Rio - Reserved Seats = $15.00
*No free seats will be available for the Gary Allan or Styx concerts. Complimentary general admission seats will be available at all other concerts with paid fair admission. Tennessee Valley Fair: 865-215-1471 or tickets@tnvalleyfair.org