Calendar of Events
Friday, September 16, 2016
Clayton Center for the Arts: Havana Cuba All-Stars
September 16, 2016
7:30 PM
Category: Music
The Havana Cuba All-Stars is a band comprised of Cuba's greatest and most prominent musicians, and is devoted to promoting the entire tapestry of Cuban music. With the interest in Cuba opening to tourists, the "Asere" or Friendship Tour by this group is timely.
Clayton Center for the Arts: 502 East Lamar Alexander Parkway, Maryville, TN 37804. Information/tickets: 865-981-8590, www.ClaytonArtsCenter.com
Blount Mansion: Celebrate the Birthday of the US Constitution
Category: Free event and History, heritage
Lets have a party to celebrate the US Constitution! Join in celebrating its 229th birthday. Remarks will be offered by State Senator Doug Overbey and City Councilman Marshall Stair. Party treats will be served. This is a free event open to the public. All are encouraged to attend and learn as much as possible!
Blount County Public Library, 508 N. Cusick Street, Maryville, TN. Information: 865-982-0981, www.blountlibrary.org
Knoxville Writers Guild: Adult Spelling Bee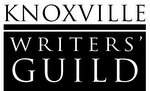 September 16, 2016
7:00PM
Category: Festivals, special events, Fundraisers and Literature, reading, writing
On Friday, Sept. 16, the Knoxville Writers' Guild (KWG) will host an adult spelling bee at 7 p.m. in the Central United Methodist Church fellowship hall, at 201 East 3rd Avenue, Knoxville. Accessible parking is available in the lot behind the church.

"KWG is proud to present our version of this uniquely American, engaging, brain-powered sport. Spellers will be able to test their skills and compete for prizes," said Pamela Schoenewaldt, Spelling Bee director.

Competitors will be limited to the first 40 adults over age 18 who register. The entry fee is $10. Participants do not need to be KWG members but must register. There will be cash prizes of $100 for first place and $50 for second place. Spectator admission to the event will be a suggested donation of $2.

Nelda Hill with the Knox County Public Libraries will be moderating the Spelling Bee.

Proceeds of the Bee will help fund programs and operations of the nonprofit Knoxville Writers Guild. Since 1992, the KWG has supported writers and good writing in East Tennessee through monthly programs open to the public, low cost workshops, writing groups, speaker's bureau, anthologies, and literary contests.

For more information, contact Pamela Schoenewaldt at p.schoene@comcast.net.

About the Knoxville Writers' Guild
The Knoxville Writers' Guild exists to facilitate a broad and inclusive community for area writers, provide a forum for information, support and sharing among writers, help members improve and market their writing skills and promote writing and creativity. Meetings take place at the Laurel Theater, 1538 Laurel Avenue. The building is handicapped accessible. The public is invited to attend. A $2 donation is requested at the door. www.knoxvillewritersguild.org
Knoxville Museum of Art: Alive After Five
September 16, 2016
6-8:30 PM
Category: Music
September 16 – The Royal Hounds
Alive After Five is a unique live music series that takes place in the smoke-free, casually elegant setting of the Ann and Steve Bailey Hall in the Knoxville Museum of Art. There is a live band on stage, seating at tables, two cash bars, food from area restaurants, free freshly popped popcorn, and free parking. Audience members can enjoy listening to music, dancing, and browsing the museum's art galleries. Admission is $15 for general and $10 for museum members and college students with ID. Ages 17 and under are admitted free.
Knoxville Museum of Art, 1050 World's Fair Park Dr, Knoxville, TN 37916. Hours: Tuesday-Saturday, 10AM-5PM, Sunday, 1-5PM. Information: 865-525-6101, www.knoxart.org
Bijou Theatre: Scott Miller & the Commonwealth
Category: Music
W/ PARKER MILLSAP
We're excited to announce that beloved Knoxville native Scott Miller & the Commonwealth returns to the Bijou this fall!
Bijou Theatre, 803 S. Gay Street, Knoxville, TN 37902. Information/tickets: 865-522-0832, www.knoxbijou.com, www.ticketmaster.com
UT School of Music: Aaron Ludwig and Kyung-Eun Na; cello/piano

Category: Free event and Music
Guest artist recital; Former members of the New World Symphony and current cello faculty at Hendrix College - Sandra G. Powell Recital Hall
Unless otherwise noted, concerts are FREE and open to the public. The Natalie Haslam Music Center is located at 1741 Volunteer Blvd on the UT campus, and the Alumni Memorial Building is located at 1408 Middle Drive on the UT campus. *For individual or small group performances, please check the web site or call the day of the event for updates or cancellations: 865-974-5678, www.music.utk.edu/events
Ijams Movies in the Park: O Brother, Where Art Thou?
September 16, 2016
7:00PM
Category: Film
Movies in the Park at Ijams Nature Center - September 16
Get your favorite blanket and your best friend and join us on the lawn for Ijams' monthly movie night! We're showing O Brother, Where Art Thou? on Friday, Sept. 16. Doors open at 7pm; movie will start at dark. We'll have food trucks and the beer garden will be open.
$5 per person or $15 per family.
Ijams Nature Center, 2915 Island Home Ave, Knoxville, TN 37920. Hours: Grounds and trails open during daylight hours. Call for Visitor Center hours. Information: 865-577-4717, www.ijams.org
Vance Thompson & Friends
September 16, 2016
7:30 PM
Category: Music
Greg Tardy, saxophone
Andrew LaPrise, piano
Jon Hamar, bass
Garrit Tillman, drums
I'm very excited to be playing in Cocoa Moon's beautiful listening room for the first time next week! The program will include music by Thelonious Monk, Freddie Hubbard, Cedar Walton, Horace Silver and others. $10 admission.
At Cocoa Moon, 16 Market Square. Knoxville Jazz Orchestra: 865-573-3226, www.knoxjazz.org
Confucius Institute-UTK: 2016 Moon Festival Celebration
September 16, 2016
6:30-8:30 PM
Category: Dance, movement, Festivals, special events and Music
Hosted by Confucius Institute at the University of Tennessee, Knoxville (UTK) and Pellissippi State Community College and UTK Chinese Students & Scholars Association. Price: $5. Enjoy Chinese traditional music, singing, dancing, and kungfu; games and raffle drawings; Chinese food and mooncakes. http://confucius.utk.edu/2016-moon-festival-celebration-2/
College Center in the Goins Administration Building, Hardin Valley Campus of Pellissippi State: 10915 Hardin Valley Road, Knoxville, TN 37932. Info: 865-974-5753
University of Tennessee: Hispanic/Latino Art Exhibition
September 15, 2016 — October 15, 2016
Category: Exhibitions, visual art and Free event
Held in the Frieson Black and Cultural Center with an opening reception on Tuesday, October 4, 5-8 PM.
Curated by Argentinean artist Dina R. Ruta. The purpose of the exhibition is the integration of our Latin culture through the arts. The main objective is to show new Latino college students that our community has a space within the University for them and to show the possibility for cultures to coexist. Two local American artists will also display work.
Information: 865-974-6861, www.multicultural.utk.edu
Casa Hola: Frutos Latinos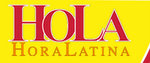 September 15, 2016 — October 7, 2016
Category: Exhibitions, visual art and Free event
10th Annual Exhibit and contest of HoLa Hora Latina artist members, celebrating Hispanic Heritage month! Artists include: Angel Blanco, Rafael Casco, Antuco Chicaiza, Maria de la Orden, Daniela Esrequis, Susana Esrequis, Delia Flores, Astrid Galindo, Michael Giles, Miguel Aguilar Gonzalez, Cecilia Stella Martin, Nicole Perez-Camoirano, Hector Saldivar, Graciela Barlesi-Snyder, and Ivan Soto. Information: 865-335-3358, www.holahoralatina.org
On display at the Knoxville Museum of Art, 1050 World's Fair Park Dr, Knoxville, TN 37916. Hours: Tu-Sa 10-5, Su 1-5. Information: 865-525-6101, www.knoxart.org
The WordPlayers Presents: Last Train to Nibroc
September 15, 2016 — September 25, 2016
Category: Theatre
The first offering in The WordPlayers' 2016-2017 season will be Last Train to Nibroc by Arlene Hutton. This play explores the new relationship of two young people who meet in 1940 under the shadow of the threat of war. May and Raleigh grew up just a few miles from each other in Kentucky, but meet for the first time on a train from Los Angeles. As the story begins, we find that May has had dreams of getting married and becoming a missionary, and Raleigh of becoming a pilot and fighting in World War II, but both of them have recently found those dreams disappointed. Now they are looking for new purpose and direction, and we wonder if they might find it in each other.
WHEN: September 15, 16, 22, 23 @ 7:30 p.m., September 18 & 25 @ 2:30 p.m.
TICKETS: Adults: $15, Seniors (60+): $12, Students: $10, Groups of 12 or more: $10 each. Thursday, Sept. 15 is Pay What You Can Night.

The WordPlayers performances are held at Erin Presbyterian Church, 200 Lockett Road, Knoxville, TN 37919. Information/tickets: 865-539-2490, www.wordplayers.org