Calendar of Events
Saturday, September 10, 2016
Sequoyah Birthplace Museum: 25th Annual Cherokee Fall Festival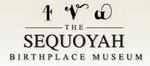 September 10, 2016 — September 11, 2016
10:00AM-5:00PM
Category: Culinary arts, food, Festivals, special events, History, heritage, Kids, family and Music
The Sequoyah Birthplace Museum, Tennessee's only tribally owned museum will host the Cherokee Fall Festival formally known as the "Great Island Festival" on September 10-11, from 10:00 a.m. until 5:00 p.m. each day. At Sequoyah Birthplace Museum visitors will have the opportunity to step back in time to experience Native American food, Cherokee arts and crafts demonstrations, music and dance and the blacksmith shop will be doing demonstrations both days. Special demonstrations and displays will include Cherokee life in 1700's and a Civil War encampment and the Civil War battle re-enactment will be at 2:00.
The 25th Annual Cherokee Fall Festival's theme is "Homecoming". Visitors will be able to meet and talk with Cherokees from the Cherokee Nation in Oklahoma and the Eastern Band of Cherokee Nation in North Carolina. Special entertainment will be provided by the Warrior Dancers of Ani-Kituhwa who are the Eastern Band of the Cherokee Nation official ambassadors. Check out our reconstructed 1800's dog-trot log cabin. Meet and chat with Miss Cherokee, Taran Swimmer. Have your name written in Cherokee. The Tennessee State Parks will be doing a Birds of Prey program both days. Also performing will be the Snowbird Cherokee Choir. They will be singing hymns in Cherokee out of the new Cherokee Hymnbook from the Museum of the Cherokee Indian Press. These hymn books along with our other books on Cherokee history and culture will be available for sale in our gift shop. Jonnie Sue Meyers will be signing her cookbook as well as demonstrating some of those Cherokee foods throughout the day. Other activities include posters from Cherokee Elementary school. Darts, beads, talking sticks, face painting and free Cherokee name cards will be available for children. We will also host a children's blowgun competition and an adult blowgun competition on both days. Traditional Indian Fry bread and Indian tacos, and other food and drinks will be sold.
Tickets are $5.00 each and children 12 and under are free. Sequoyah Birthplace Museum, 576 Hwy 360, Vonore, TN 37885. Hours: M-Sa 9-5, Su 12-5. Information: 423-884-6246, www.sequoyahmuseum.org
Theatre Knoxville Downtown: The Guys
September 10, 2016 — September 11, 2016
Category: Free event and Theatre
By Anne Nelson, Directed by Courtney Woolard
Presented in partnership with the Knoxville Firefighters' Association in remembrance of the events of 9/11. Admission is free, but reservations are strongly recommended as seating is limited. Donations will be gratefully accepted. All proceeds in excess of expenses will benefit equally the KFA's Firefighters Relief Fund and TKD's Second Act campaign.
BASED ON A TRUE STORY. Less than two weeks after the September 11th attacks, New Yorkers are still in shock. One of them, an editor named Joan, receives an unexpected phone call from Nick, a fire captain who has lost most of his men in the attack. He's looking for a writer to help him with the eulogies he must present at their memorial services. Nick and Joan spend a long afternoon together, recalling the fallen men through recounting their virtues and their foibles, and fashioning the stories into memorials of words. In the process, they discover the possibilities of friendship in each other and their shared love for the unconquerable spirit of the city. As they make their way through the emotional landscape of grief, they draw on humor, tango, the appreciation of craft in all its forms—and the enduring bonds of common humanity.
SPECIAL PRODUCTION at The Emporium Center, 100 S. Gay Street, Knoxville, TN 37902. Information: 865-544-1999, www.theatreknoxville.com
Artists Association of Monroe County: Art On The Square
September 10, 2016 — September 11, 2016
10 AM - 5 PM
Category: Exhibitions, visual art, Festivals, special events, Fine Crafts and Free event
The Artists' Association of Monroe County (AAMC) is proud to sponsor the 2nd annual Art On The Square in downtown Tellico Plains. Art On The Square is a juried show ensuring that the displayed works represent the fine arts and crafts available in the local area. Association President Alicia Fugitt says "the 2015 show was a great success, and this year's will be even better with more exhibitors and demonstrations." According to show coordinator Shelia Sanford Holbo there will be at least fifteen exhibitors representing fiber art, painting, wood turning, pottery, jewelry, sculpture, and kiln-formed glass. There will be a display of quilts. Steve Smith, an interpretive specialist for Tennessee State Parks, and his associates will be demonstrating historic natural fiber dyeing and spinning. "This will be one of the highlights of the show," according to Mrs. Holbo.
For more information about Art On The Square, contact Shelia Sanford Holbo at Scott Street Gallery in Tellico Plains or 423-253-7677. Contact AAMC by email at aamc.madisonville@gmail.com or check out the AAMC Facebook page.
Maynardville Public Library: Free Event for Authors and Readers
September 10, 2016
9:00AM-1:00PM
Category: Free event and Literature, reading, writing
Maynardville Public Library will be hosting a free entrance event for authors and readers. The authors will have their books for sale and available to talk with the readers. It will be on September 10th 2016 from 9-1 for readers at 296 Main St Maynardville Tn 37807. If you have any questions you can contact the event coordinator Jessica Raley by email jessraley131322@gmail.com or phone at 865-992-71036.
McClung Museum: Family Fun Day: History and Rhythm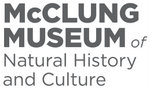 September 10, 2016
1-4 PM
Category: Festivals, special events, Free event, History, heritage and Kids, family
Join us for free a free Family Fun Day featuring activities, crafts, tours, and more. This month, we'll explore history and rhythm with Cypher Saturdays Knoxville, a monthly Hip Hop group that focuses on bringing communities together to network and build. In collaboration with the local community, the museum will host a program in which dancers, poets, and hip hop enthusiasts will create connections between the collection and their artistic abilities. All materials will be provided. The program is free and open to the public. Reservations are not necessary.
McClung Museum of Natural History and Culture, 1327 Circle Park Dr on the UT campus, Knoxville, TN 37996. Hours: Monday-Saturday, 9AM-5PM, Sunday, 1-5PM. Information: 865-974-2144, http://mcclungmuseum.utk.edu
Tennessee Valley Fair's Lego Extravaganza
Category: Festivals, special events and Kids, family
Join us Saturday September 10, 2016 for the 6th Annual Lego® Extravaganza Competition!
The Tennessee Valley Fair will provide the Legos®, all you need to bring is your A-Game!
Individuals will have 30 minutes and Teams will have one hour to complete their masterpieces. Winners will be annouced immediately after judging. All ages and skill levels welcome!
Contestants must pre-register day of event.
Space is limited! Spots are on a first come, first served basis!
•Registration: 10:30 a.m. - 11:00 a.m. in the Kerr Building•
Individual Build
Both Age Groups Will Compete at Same Time
(10 and under) and (11 and over)
Building will begin at 11:00 a.m.
Judging will begin at 11:45 a.m.
Family/Team Build
Building will begin at 1:00 p.m.
Judging will begin at 2:00 p.m.
Trophies will be awarded to the top 3 individuals and teams!
Glowing Body: Namaste Betty 2016
September 10, 2016
9:30 AM
Category: Free event
It's been almost a year since we all gathered at The World's Fair site in honor of our dear friend Betty Kalister. The feelings of love and gratitude for Betty and our entire Knoxville yoga community were powerful and at times overwhelming in the sweetest of ways. This year we ask that you again join us with the intention of honoring Betty's heart for yoga and community. This free yoga class will be held at The Farragut High School football field and is open to all.
Glowing Body, 711 Irwin Street, Knoxville, TN 37917. Information: 865-545-4088, www.glowingbody.net
Knoxville Guitar Society: David Feder
Category: Music
Hillbilly Flamenco Guitarist/Songwriter David Feder has been captivating audiences worldwide with his playfully sensual music for over 20 years. With a warm smile and a funny charismatic presence, this remarkable musician has earned a devoted following. And with his fresh approach to the finger style classic guitar, Feder breathes new life into the American Gypsy-World Music scene.
Tickets: $20 adults/$5 students 12 to 18/Children under 12 free with adult admissions/Tickets available at the door.
At Episcopal Church of the Good Samaritan, 425 N Cedar Bluff Rd, Knoxville, TN 37923. Info: http://knoxvilleguitar.org
Fountain City Art Center: Foothills Craft Guild Celebrates Its 50th Anniversary

September 9, 2016 — October 6, 2016
Category: Exhibitions, visual art and Free event
Opening reception on Fri Sep 9, 6:30-8:00 PM. Free and open to the public.

Foothills Craft Guild members are celebrating their 50th Anniversary this year! Especially exciting is the fact that not just the younger and newer members but also many of the Guild's original founding members will be bringing in work for the displays. Most of the Foothills Exhibit's display pieces will be for sale which is excellent news for those who admire handmade one-of-a-kind works of art. Also on display will be some of the works from the Foothills Craft Guild's permanent collection! The Guild was founded in the 1966 in Oak Ridge and boasts some of the state of Tennessee's finest artisans as its members. The variety and quality in the exhibit will astound and delight everyone who views it. On display will be fiber arts including weaving, spinning, needle felting, knitting, and macrame. One can also expect to see handcrafted jewelry in metal, gemstones, and glass; pottery of every style and method imaginable, handmade books, print making, photography, basketry, wood, stone, and metal sculptures, quilting, brooms, cornshuck dolls, and mosaics.
Exhibit viewing hours: Tu, Th 9-5; W, F 10-5; Sat 9-1. Fountain City Art Center, 213 Hotel Ave, Knoxville, TN 37918. Information: 865-357-2787, http://www.fountaincityartcenter.com/
Wine and Canvas Knoxville: September events
September 9, 2016 — September 29, 2016
Category: Classes, workshops and Exhibitions, visual art
Fri, 9/9/2016, 7:00 - 10:00 PM - U.T. College of Veterinary Medicine **Give from the Heart with Art** Paint Your Pet at Mimi's Cafe - 10945 Parkside Drive, Knoxville, TN 37922 ($45)
Tue, 9/13/2016, 6:00 - 9:00 PM - The Stars Are Out at the Bijou at Blue Slip Wine Bar and Bistro - 300 W Depot Ave, Knoxville, TN 37902
Wed, 9/14/2016, 6:00 - 9:00 PM - Stadium at Hurricane Grill & Wings - 319 Lovell Rd, Knoxville, TN 37934
Tue, 9/20/2016, 6:00 - 9:00 PM - Joy Love Hope at Gibby's Dining & Drinks (inside Holiday Inn) - 9134 Executive Park Dr., Knoxville, TN 37923
Tue, 9/27/2016, 6:00 - 9:00 PM - Purple Meadow at Stir Fry Cafe - 7240 Kingston Pike, Knoxville, TN 37919
Thu, 9/29/2016, 6:00 - 9:00 PM - Smoky Mountain Sunset at Casual Pint - Farragut - 143 Brooklawn St, Farragut, TN 37934
$35 per session (unless otherwise noted). Wine & Canvas: Knoxville, TN, 865-356-9179, http://www.wineandcanvas.com/knoxville-tn.html
Tennessee Valley Fair 2016
September 9, 2016 — September 18, 2016
Category: Dance, movement, Exhibitions, visual art, Festivals, special events, Fine Crafts, History, heritage, Kids, family and Music
The 97th annual Tennessee Valley Fair is set to debut a variety of new and noteworthy attractions for East Tennesseans! From culinary arts to crafts, livestock shows to action sports, headline concerts and special events, there are thousands of ways to enjoy a little Homegrown Happiness at this year's Tennessee Valley Fair. To see a full list of attractions and activities, visit www.tnvalleyfair.org.
Concerts will include:
Friday, September 9 - Gary Allan* - Reserved Seats = $10.00-$30.00
Sunday, September 11 - Kane Brown - Reserved Seats = $15.00-$20.00
Monday, September 12 - Lauren Daigle - Reserved Seats = $7.00
Tuesday, September 13 - Chris Janson - Reserved Seats = $15.00
Wednesday, September 14 - LANco - Reserved Seats = FREE Fair Fan Appreciation concert (with paid fair admission)
Thursday, September 15 - Styx* - Reserved Seats = $10.00-$30.00
Friday, September 16 - Naughty By Nature - Reserved Seats = $10.00
Saturday, September 17 - Emily Ann Roberts - Reserved Seats: $5.00*
Sunday, September 18 - Diamond Rio - Reserved Seats = $15.00
*No free seats will be available for the Gary Allan or Styx concerts. Complimentary general admission seats will be available at all other concerts with paid fair admission. Tennessee Valley Fair: 865-215-1471 or tickets@tnvalleyfair.org
Museum of Appalachia: "Days of the Pioneer" Antique Show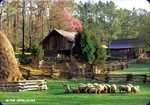 September 9, 2016 — September 10, 2016
Category: Festivals, special events and History, heritage
The Museum of Appalachia will celebrate its 5th annual "Days of the Pioneer" Antique Show. This two-day event features the finest selection of 18th and 19th century antiques from over 60 of the nation's preeminent dealers. Museum President Elaine Meyer says, "With the 65-acre Museum of Appalachia as a backdrop, attendees can tour the Museum and see thousands of early American artifacts in their natural setting, and then have the opportunity to purchase similar items from some of the best antique dealers in the country."
Held on the grounds of the Museum of Appalachia, the event also features mountain music, Revolutionary and Civil War encampments, and traditional craftsmen demonstrating pioneer skills. Guests will enjoy activities such as sawmilling, blacksmithing, sorghum making, spinning, weaving, and more. Admission to the Antique Show includes a tour of the Museum mountain farm and village, which contains some three-dozen historic log structures, exhibit halls filled with thousands of Appalachian artifacts, gardens, and free-range farm animals.
Museum of Appalachia, 2819 Andersonville Hwy., Clinton, TN 37716 (16 miles north of Knoxville at I-75, exit 122, then one mile east). Open every day except Thanksgiving and Christmas. Information: 865-494-7680, www.museumofappalachia.org