Calendar of Events
Wednesday, September 28, 2016
Clarence Brown Theatre: The Crucible
September 28, 2016 — October 16, 2016
Category: Theatre
Arthur Miller's classic "The Crucible" will play in the Clarence Brown Theatre's Carousel Theatre September 28 – October 16, 2016. A Pay What You Wish Preview performance will be held Wednesday, September 28. The second Preview will take place on Thursday, September 29 and Opening Night will take place on Friday September 30. The Talk Back with the cast will take place Sunday, September 9 following the matinee and the Open Captioned performance is Sunday, September 16 at 2:00 pm. A panel discussion about the impact of the play upon political discussions during its time and today will take place after the Sunday, September 16 matinee.
Winner of the Tony Award for Best Play, "The Crucible" is an ageless tale of fear, greed and power written by one of the greatest American playwrights of all time. When teenage girls are discovered trying to conjure spirits, the 17th century town of Salem explodes with accusations of witchcraft. The vicious trials that follow expose a community paralyzed by terror, religious extremism and greed, and a marriage forever changed.
Miller composed "The Crucible" as a dramatization of the Salem Witch Trials, with the witch trials standing in for the anti-Communist "witch-hunts" of the 1950s during the McCarthy era. As with the alleged witches of Salem, suspected Communists were encouraged to confess and identify other Communist sympathizers in order to escape punishment. Many of those accused of Communism suffered loss of employment and/or destruction of their careers; some even suffered imprisonment.
Carousel Theatre, 1714 Andy Holt Ave on the UT campus, Knoxville, TN 37996. For information: 865-974-5161, www.clarencebrowntheatre.com. For tickets: 865-974-5161, 865-656-4444, www.knoxvilletickets.com
Bijou Theatre: Railroad Earth
September 28, 2016
7:30 PM
Category: Music
Join us for a night imbued with the fire-in-the-belly passion of straight-ahead, blue collar rock & roll when Railroad Earth takes the U.S. Cellular Stage.
Bijou Theatre, 803 S. Gay Street, Knoxville, TN 37902. Information/tickets: 865-522-0832, www.knoxbijou.com, www.ticketmaster.com
Knox County Public Library: Books Sandwiched In
Category: Free event and Literature, reading, writing
Knox County Public Library invites the public to join Knoxville Attorney Tammy Kaousias for a discussion of Give Us the Ballot: The Modern Struggle for Voting Rights in America by Ari Berman, Wednesday, September 28, noon to 1:00 p.m. in the East Tennessee History Center auditorium, 601 South Gay Street, in this month's Books Sandwiched In, a program series sponsored by the Friends of Knox County Public Library.
"Give Us the Ballot brings to life the struggle and increasingly intense backlash against the Voting Rights Act of 1965," Kaousias says. "This struggle is going on right now, and each one of us is a living participant and creator of this historical struggle."
Kaousias says she never intended to get involved in voting issues. "I thought it was simple. You register and you vote." But that changed in 2008, "During the presidential election, I agreed to help people register to vote as a way to get involved, thinking, how hard can it be, it's the right to vote?" she said.
This one-day volunteer effort started what she refers to as a "real life education" in the history of voting rights in this country and the increasingly difficult process to get in a voting booth and vote.
Eventually, Kaousias helped organize the 2008 ballot protection effort in Knox County. "This included multiple attorneys available for hotline calls from candidates, poll watchers and voters in order to protect voting access," she said.
"In Give Us the Ballot, Mr. Ari Berman offers a well-researched narrative of the history of voting rights after the landmark Voting Rights Act of 1965," Kaousias notes. "One of the unsettling things about the book is how uncertain the outcome is--this history is still unfolding. It may even affect the current Presidential election."
She asks the important question: "What does this uncertainty mean for our democracy? I look forward to hearing everyone's input on this very important and timely topic," Kaousias said.
Kaousias was appointed to the Knox County Election Commission as an Election Commissioner in the 2013-2015 term. Her legal work includes the area of restoration of rights for those with criminal records and advising candidates on qualification issues, in addition to the areas of real estate and entertainment businesses and ventures. She has served on many boards and community organizations through the years, including service as a member of the Board of Directors of the Humane Society of the Tennessee Valley, as a founding board member of The Big Ears Festival, and as a founding board member of the Tennessee Archive of Moving Image and Sound.
Books Sandwiched In, a program series sponsored by the Friends of Knox County Public Library. In the East Tennessee History Center auditorium, 601 South Gay Street, Knoxville, TN 37902. Information: 865-215-8750, www.knoxlib.org
The Mill & Mine: Lake Street Dive and Rubblebucket
Category: Music
A "side pony," the hairstyle that Lake Street Dive's Nonesuch debut is named after, is the kind of one-sided Cubism-worthy 'do that requires unwavering self-confidence to pull off. The foursome is not referring to the demure, swept-to-the-side fashion Taylor Swift occasionally sports, but more the outré look of, say, Napoleon Dynamite's friend Deb. However, a side pony, for them, is really a metaphor for their philosophy and personality as a band, one that seamlessly incorporates R&B, pop, '60s-era rock, and soul into a unique, dance-party-ready mix. As bassist Bridget Kearney puts it, "When we were settling on the album title, that one just stuck out to us as embodying the band's spirit. We've always been this somewhat uncategorizable, weird, outlying genre-less band. That's the statement we wanted to make with this record: be yourself."
The Mill & Mine, 227 W. Depot Avenue, Knoxville, TN 37917. Tickets/information: http://themillandmine.com/
The Omega Gallery at Carson-Newman University: Art by Striped Light
September 27, 2016 — October 21, 2016
Reception Sept, 27, 3:00-5:00PM, M_F 8AM-4PM
Category: Exhibitions, visual art and Free event
New and recent work in a variety of media by the three talented co-founders of Striped Light, a Knoxville-based letterpress, graphic design and music recording studio, Bryan Baker, Sarah Shebaro and Jason Boardman. The show will run September 27 through October 21.
Opening reception with the artists on Tuesday, September 27, 2016, 3:00-5:00PM.
Regular gallery hours are Monday Through Friday, 8:00AM-4:00PM.
The Art Department phone number is 865 471 4985.
Warren Art Building, corner of Branner Ave. and S. College Street,
Jefferson City, TN 37760
Farragut Arts Council: Symphony in Color & Texture
September 26, 2016 — September 30, 2016
Category: Exhibitions, visual art and Free event
The Farragut Arts Council will host a special art show - "Symphony in Color & Texture" - to display fine art by past and present Arts Council members in the Town Hall Rotunda.

A free opening reception to meet the artists and view the artwork will be held Monday, Sept. 26 from 5 to 7 p.m. Light refreshments will be served.

For more information about the mission of the Arts Council, visit www.townoffarragut.org/artscouncil.

11408 Municipal Center Dr, Farragut, TN 37934. Hours: M-F 10-4:30. Information: 865-966-7057.
Oak Ridge Unitarian Universalist Church: Exhibition by Carl Gombert
September 25, 2016 — October 31, 2016
Category: Exhibitions, visual art and Free event
Stamping out art: Community invited to meet Maryville College artist Dr. Carl Gombert
The excitement is building at the Gallery at Oak Ridge Unitarian Universalist Church for the opening reception for artist Dr. Carl Gombert. The community is invited to meet the artist this Sunday, September 25 at 12:15 pm. Dr. Gombert's gallery talk will follow the reception. ORUUC is located at 809 Oak Ridge Turnpike in Oak Ridge. There is no cost to attend.
Dr. Gombert, who is also a professor of Art at Maryville College, is being commissioned to do a large kaleidoscope mural on a wall of the church Social Hall. His exhibit consists of rubber stamped decorative pieces that have been Gombert's focus for the last several years. Visually alluring, his creations consist of applying small rubber stamp images that become the building blocks of his work. These varied images are combined into ever widening shapes. The results, in both black and white and color prints, are not always what they seem. "They're a lot more improvisational than they look. They look like they're incredibly planned out – all I can really tell you is that they start with an image in the middle that's vaguely round and then will get bigger and bigger. I just try to make decisions that don't reckon," said Dr. Gombert.
Gombert will display his work at the Gallery at ORUUC through October. Hours are Monday – Thursday, 9 am to 3 pm. and Sunday 9:30 am to 1 pm. For more information call ORUUC at (865) 483-6761. To learn more about the artist go on line to http://www.carlgombert.com/.
McClung Museum: Knoxville Unearthed: Archaeology in the Heart of the Valley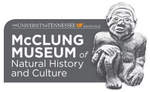 September 17, 2016 — January 8, 2017
Category: Exhibitions, visual art, Free event, History, heritage and Science, nature
In honor of Knoxville's 225th anniversary, this exhibition explores the city's heritage as seen through archaeological discoveries in the "Heart of the Valley." Using historic artifacts unearthed in and around Knoxville, along with historical images, maps, documents, and oral histories, the exhibition tells the story of Knoxville's development from a frontier settlement to an industrialized city.
Opening reception for members on Fri Sep 16, 5-7 PM.
McClung Museum of Natural History and Culture, 1327 Circle Park Dr on the UT campus, Knoxville, TN 37996. Hours: Monday-Saturday, 9AM-5PM, Sunday, 1-5PM. Information: 865-974-2144, http://mcclungmuseum.utk.edu
University of Tennessee: Hispanic/Latino Art Exhibition
September 15, 2016 — October 15, 2016
Category: Exhibitions, visual art and Free event
Held in the Frieson Black and Cultural Center with an opening reception on Tuesday, October 4, 5-8 PM.
Curated by Argentinean artist Dina R. Ruta. The purpose of the exhibition is the integration of our Latin culture through the arts. The main objective is to show new Latino college students that our community has a space within the University for them and to show the possibility for cultures to coexist. Two local American artists will also display work.
Information: 865-974-6861, www.multicultural.utk.edu
Casa Hola: Frutos Latinos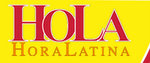 September 15, 2016 — October 7, 2016
Category: Exhibitions, visual art and Free event
10th Annual Exhibit and contest of HoLa Hora Latina artist members, celebrating Hispanic Heritage month! Artists include: Angel Blanco, Rafael Casco, Antuco Chicaiza, Maria de la Orden, Daniela Esrequis, Susana Esrequis, Delia Flores, Astrid Galindo, Michael Giles, Miguel Aguilar Gonzalez, Cecilia Stella Martin, Nicole Perez-Camoirano, Hector Saldivar, Graciela Barlesi-Snyder, and Ivan Soto. Information: 865-335-3358, www.holahoralatina.org
On display at the Knoxville Museum of Art, 1050 World's Fair Park Dr, Knoxville, TN 37916. Hours: Tu-Sa 10-5, Su 1-5. Information: 865-525-6101, www.knoxart.org
Pellissippi State: Vincible: Knoxville's Collection
September 12, 2016 — September 30, 2016
Category: Exhibitions, visual art, Fine Crafts and Free event
The Vincible sculpture series showcases the work of new Pellissippi State faculty member, Caroline Covington, and examines the moments when we discover that our bodies are no longer invincible.
RECEPTION: SEPTEMBER 12, 3-5 P.M.
Hardin Valley Campus of Pellissippi State: 10915 Hardin Valley Road, Knoxville, TN 37932. Bagwell Center Gallery hours: M-F 10-6:30. Information: 865-694-6405, www.pstcc.edu/arts