Calendar of Events
Thursday, September 29, 2016
Cirque Italia Traveling Water Circus
September 29, 2016 — October 2, 2016
Category: Festivals, special events and Kids, family
Come experience the magical world of Cirque Italia, September 29-October 2, a show like no other. We are proud to be the first traveling WATER circus in the US! Our extraordinary stage holds 35,000 gallons of water and features a dynamic lid which lifts 35 feet into the air, allowing water to fall like rain from above as fountains dazzle below! This incredible show takes place under our majestic white and blue big top tent which came all the way from Italy........Inside we have such a theatrical and intimate setup, you just might forget you are under a circus tent!
The show owner and founder, Manuel Rebecchi, has a deep seeded history in the circus industry. When Manuel came to the states several years ago, he decided that Americans needed to experience a European style show. He wanted to create something special and memorable. The result? Something never before seen in the US – a cirque variety show featuring a 35,000 gallon water tank stage and performers from around the world! This incredible show is completely ANIMAL-FREE.
You will see a CONTORTIONIST who is able to bend her body in ways you would never imagine.... an Italian singer who stacks chair upon chair and then balances on top of them on his hands......Our crazy clown, Alex, who PLUNGES off the diving board during his acrobatic trampoline excursion! Want to get splashed? Who knows what can happen during our astounding JET SKI act......Breathtaking Aerial Divas will fly high in the sky like beautifully colored birds of paradise....... Our Laserman will be causing all kinds of explosions with his laser guns......maybe to scare away the large DINOSAUR that has invaded the show!! All this, plus thrilling highwire feats, twin juggling maniacs, elegant chiffons, and more!! Don't forget you also have the once in a lifetime opportunity to take a picture with a MERMAID.
For more information, check out the Cirque Italia website: www.cirqueitalia.com. Find us on Facebook, Twitter and Instagram.
You can purchase tickets through our website (cirqueitalia.com/tickets)
or by phone: (941) 704-8572. We also respond to text message.

September 29 – October 2, West Town Mall, in the parking lot on Morrell Road side of West Town Mall near the Cheesecake Factory under the grand, swirling White and Blue tent!

Sept 29 THURS: 7:30pm
Sept 30 FRI: 7:30pm
Oct 1 SAT: 2:30pm, 5:30pm & 8:30pm
Oct 2 SUN: 2:30 & 5:30pm & 8:30pm

The box office opens on-site on Tuesday, the week of the show.
Non-show days: 10am – 6pm
On show days open 10am – 9pm
Bijou Theatre: Shovels & Rope
Category: Music
Delightfully energetic alt-country duo Shovels & Rope make their way back to Knoxville this fall for a night not to be missed!
Bijou Theatre, 803 S. Gay Street, Knoxville, TN 37902. Information/tickets: 865-522-0832, www.knoxbijou.com, www.ticketmaster.com
NoKno Cinematheque Presents: The Taking of Pelham One Two Three
September 29, 2016
8:00 PM
Category: Film and Free event
Doors open: 7:30 PM - Film begins: 8:00 PM
Free and open to the public! BYOB.
1974 - 104 min - Action / Crime / Thriller - R (Language, Violence)
In New York, armed men hijack a subway car and demand a ransom for the passengers. Even if it's paid, how could they get away?
Walter Matthau, Robert Shaw, Martin Balsam, Hector Elizondo, Earl Hindman, Jerry Stiller
At The Central Collective, 923 N. Central Street, Knoxville, TN 37917. Information: 865-236-1590, info@thecentralcollective.com, www.thecentralcollective.com
UT School of Art: Artist Lecture and Reception: Sarah Emerson
Category: Exhibitions, visual art, Free event and Lecture, discussion, panel
The Ewing Gallery of Art and Architecture will host an artist lecture and reception for our current exhibition, The Unbearable Flatness of Being, a solo show of work by Atlanta-based artist, Sarah Emerson. Emerson will lecture at 7:00 PM on her work in McCarty Auditorium (rm. 109) of the Art and Architecture building on the UT Campus. Immediately following the lecture, there will be a reception with the artist in the Ewing Gallery. This event is free and open to the public.
Emerson's paintings and installations present viewers with highly stylized versions of nature that combine geometric patterns and mythic archetypes to examine contemporary landscape. She uses the camouflage of beautiful colors combined with a deliberate composition to explore themes that reflect on the fragility of life, the futility of earthly pleasures, and the disintegration of our natural landscape. Emerson graduated from the Atlanta College of Art in 1998 and she completed her Masters Degree at Goldsmiths College, London in 2000. She has exhibited her work in galleries throughout the United States, Canada, and Europe.
UT School of Art: 1715 Volunteer Blvd, Knoxville, TN 37996. Information: 865-974-3200, http://art.utk.edu/
Clarence Brown Theatre: The Crucible
September 28, 2016 — October 16, 2016
Category: Theatre
Arthur Miller's classic "The Crucible" will play in the Clarence Brown Theatre's Carousel Theatre September 28 – October 16, 2016. A Pay What You Wish Preview performance will be held Wednesday, September 28. The second Preview will take place on Thursday, September 29 and Opening Night will take place on Friday September 30. The Talk Back with the cast will take place Sunday, September 9 following the matinee and the Open Captioned performance is Sunday, September 16 at 2:00 pm. A panel discussion about the impact of the play upon political discussions during its time and today will take place after the Sunday, September 16 matinee.
Winner of the Tony Award for Best Play, "The Crucible" is an ageless tale of fear, greed and power written by one of the greatest American playwrights of all time. When teenage girls are discovered trying to conjure spirits, the 17th century town of Salem explodes with accusations of witchcraft. The vicious trials that follow expose a community paralyzed by terror, religious extremism and greed, and a marriage forever changed.
Miller composed "The Crucible" as a dramatization of the Salem Witch Trials, with the witch trials standing in for the anti-Communist "witch-hunts" of the 1950s during the McCarthy era. As with the alleged witches of Salem, suspected Communists were encouraged to confess and identify other Communist sympathizers in order to escape punishment. Many of those accused of Communism suffered loss of employment and/or destruction of their careers; some even suffered imprisonment.
Carousel Theatre, 1714 Andy Holt Ave on the UT campus, Knoxville, TN 37996. For information: 865-974-5161, www.clarencebrowntheatre.com. For tickets: 865-974-5161, 865-656-4444, www.knoxvilletickets.com
The Omega Gallery at Carson-Newman University: Art by Striped Light
September 27, 2016 — October 21, 2016
Reception Sept, 27, 3:00-5:00PM, M_F 8AM-4PM
Category: Exhibitions, visual art and Free event
New and recent work in a variety of media by the three talented co-founders of Striped Light, a Knoxville-based letterpress, graphic design and music recording studio, Bryan Baker, Sarah Shebaro and Jason Boardman. The show will run September 27 through October 21.
Opening reception with the artists on Tuesday, September 27, 2016, 3:00-5:00PM.
Regular gallery hours are Monday Through Friday, 8:00AM-4:00PM.
The Art Department phone number is 865 471 4985.
Warren Art Building, corner of Branner Ave. and S. College Street,
Jefferson City, TN 37760
Farragut Arts Council: Symphony in Color & Texture
September 26, 2016 — September 30, 2016
Category: Exhibitions, visual art and Free event
The Farragut Arts Council will host a special art show - "Symphony in Color & Texture" - to display fine art by past and present Arts Council members in the Town Hall Rotunda.

A free opening reception to meet the artists and view the artwork will be held Monday, Sept. 26 from 5 to 7 p.m. Light refreshments will be served.

For more information about the mission of the Arts Council, visit www.townoffarragut.org/artscouncil.

11408 Municipal Center Dr, Farragut, TN 37934. Hours: M-F 10-4:30. Information: 865-966-7057.
Oak Ridge Unitarian Universalist Church: Exhibition by Carl Gombert
September 25, 2016 — October 31, 2016
Category: Exhibitions, visual art and Free event
Stamping out art: Community invited to meet Maryville College artist Dr. Carl Gombert
The excitement is building at the Gallery at Oak Ridge Unitarian Universalist Church for the opening reception for artist Dr. Carl Gombert. The community is invited to meet the artist this Sunday, September 25 at 12:15 pm. Dr. Gombert's gallery talk will follow the reception. ORUUC is located at 809 Oak Ridge Turnpike in Oak Ridge. There is no cost to attend.
Dr. Gombert, who is also a professor of Art at Maryville College, is being commissioned to do a large kaleidoscope mural on a wall of the church Social Hall. His exhibit consists of rubber stamped decorative pieces that have been Gombert's focus for the last several years. Visually alluring, his creations consist of applying small rubber stamp images that become the building blocks of his work. These varied images are combined into ever widening shapes. The results, in both black and white and color prints, are not always what they seem. "They're a lot more improvisational than they look. They look like they're incredibly planned out – all I can really tell you is that they start with an image in the middle that's vaguely round and then will get bigger and bigger. I just try to make decisions that don't reckon," said Dr. Gombert.
Gombert will display his work at the Gallery at ORUUC through October. Hours are Monday – Thursday, 9 am to 3 pm. and Sunday 9:30 am to 1 pm. For more information call ORUUC at (865) 483-6761. To learn more about the artist go on line to http://www.carlgombert.com/.
Knoxville Children's Theatre: The Lion, The Witch & The Wardrobe
September 23, 2016 — October 9, 2016
Category: Kids, family and Theatre
Knoxville Children's Theatre will present "The Lion, The Witch & The Wardrobe" a live theatre version of C. S. Lewis' classic novel and one of his "Chronicles of Narnia," especially adapted for young people and families. The play will be performed Thursdays and Fridays at 7 PM; Saturdays at 1 PM and 5 PM; Sundays at 3 PM.
The magic and mystery of the Great Lion Aslan and the struggle with the White Witch are what four children find when they inadvertently wander into an old wardrobe and arrive in Narnia. The war in Narnia is consuming the magical animals of Narnia, and only Aslan can bring about peace. C. S. Lewis' "Chronicles of Narnia" are timeless stories of faith, love, caring and giving, and "The Lion, The Witch and The Wardrobe" is the greatest of them. The play is performed by 23 talented young actors, from ages 10 to 16. The role of Aslan will be performed by Jaden Lily Branson. Sydney Reed takes on the challenging role of the White Witch. The four children who find themselves in Narnia are played by Jessica Burks (Susan), Millie Lovett (Lucy), Chase Russell (Edmund), and Ethan Turbyfill (Peter).
Caroline Dyer, a senior at South-Doyle High, will make her directorial debut with this show. Knoxville Children's Theatre, 109 E. Churchwell Avenue, Knoxville, TN 37917. Information: 865-208-3677, www.childrenstheatreknoxville.com.
McClung Museum: Knoxville Unearthed: Archaeology in the Heart of the Valley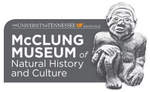 September 17, 2016 — January 8, 2017
Category: Exhibitions, visual art, Free event, History, heritage and Science, nature
In honor of Knoxville's 225th anniversary, this exhibition explores the city's heritage as seen through archaeological discoveries in the "Heart of the Valley." Using historic artifacts unearthed in and around Knoxville, along with historical images, maps, documents, and oral histories, the exhibition tells the story of Knoxville's development from a frontier settlement to an industrialized city.
Opening reception for members on Fri Sep 16, 5-7 PM.
McClung Museum of Natural History and Culture, 1327 Circle Park Dr on the UT campus, Knoxville, TN 37996. Hours: Monday-Saturday, 9AM-5PM, Sunday, 1-5PM. Information: 865-974-2144, http://mcclungmuseum.utk.edu
University of Tennessee: Hispanic/Latino Art Exhibition
September 15, 2016 — October 15, 2016
Category: Exhibitions, visual art and Free event
Held in the Frieson Black and Cultural Center with an opening reception on Tuesday, October 4, 5-8 PM.
Curated by Argentinean artist Dina R. Ruta. The purpose of the exhibition is the integration of our Latin culture through the arts. The main objective is to show new Latino college students that our community has a space within the University for them and to show the possibility for cultures to coexist. Two local American artists will also display work.
Information: 865-974-6861, www.multicultural.utk.edu
Casa Hola: Frutos Latinos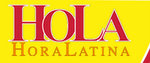 September 15, 2016 — October 7, 2016
Category: Exhibitions, visual art and Free event
10th Annual Exhibit and contest of HoLa Hora Latina artist members, celebrating Hispanic Heritage month! Artists include: Angel Blanco, Rafael Casco, Antuco Chicaiza, Maria de la Orden, Daniela Esrequis, Susana Esrequis, Delia Flores, Astrid Galindo, Michael Giles, Miguel Aguilar Gonzalez, Cecilia Stella Martin, Nicole Perez-Camoirano, Hector Saldivar, Graciela Barlesi-Snyder, and Ivan Soto. Information: 865-335-3358, www.holahoralatina.org
On display at the Knoxville Museum of Art, 1050 World's Fair Park Dr, Knoxville, TN 37916. Hours: Tu-Sa 10-5, Su 1-5. Information: 865-525-6101, www.knoxart.org