Calendar of Events
Thursday, September 1, 2016
Westminster Presbyterian Church: Exhibition by Stan & Elaine Fronczek and Kate Aubrey
September 1, 2016 — October 31, 2016
Category: Exhibitions, visual art, Fine Crafts and Free event
Exhibit of Wood and Felt work by Stan and Elaine Fronczek and Paintings by Kate Aubrey
Westminster Presbyterian Church Shilling Gallery, 6500 Northshore Drive, Knoxville. Hours: 9 a.m. - 4 p.m. Monday through Friday. Information: 865-584-3957
Art Market Gallery: Works by Kathy Holland and Jeannie Gravetti
September 1, 2016 — September 30, 2016
Category: Exhibitions, visual art and Free event
Featuring recent works by painter Kathy Holland and gourd artist Jeannie Gravetti. An opening reception for the featured artists will begin at 5:30 p.m., Sept. 2, during Downtown Knoxville's monthly First Friday Art Walk, with complimentary refreshments and music performed by Melanie and the Meltones.
Kathy Holland earned her Bachelor of Fine Arts degree in painting and printmaking in 1978 from the School of the Arts at Virginia Commonwealth University in Richmond. She also studied wood-engraving with Blair Hughes-Stanton at the Central School of Art and Design in London, England. Her drawings, etchings, relief prints, and paintings have been included in juried national and international exhibitions and solo shows. She lives, and maintains a studio, in Oak Ridge.
Jeannie Gravetti was born and raised in Rochester, New York. She has a master's degree in science and in education. As a child, Jeannie traveled and camped with her family all over the United States. After college, she taught school in Guam for four years. Traveling to so many places is how she became a lover of the beautiful world of nature. Jeannie is inspired by the many shapes and imperfections of a gourd. Creating a piece of art is a new and different challenge with each piece. Jeannie has lived in a number of different states, but has called East Tennessee her home for 25 years.
Art Market Gallery, 422 S. Gay St, Knoxville, TN 37902. Hours: Tu-Th & Sa 11-6, Fri 11-9, Su 1-6. Information: 865-525-5265, www.artmarketgallery.net or www.Facebook.com/Art.Market.Gallery
East Tennessee History Center: The Freedom Engine: East Tennessee Remembers 9/11
September 1, 2016 — September 30, 2016
Category: Exhibitions, visual art, History, heritage and Music
Visitors to the Museum of East Tennessee History will have an opportunity to view special items associated with the "Freedom Engine," a tribute gift from East Tennesseans to New York City following the events of September 11, 2001. East Tennesseans contributed more than $940,000 to purchase and equip a 95-foot tower ladder truck for Harlem-based Ladder Company 14, helping the New York City Fire Department (FDNY) replenish the largest vehicles in the city's firefighting fleet. The so-called "Freedom Engine," went into service during March 2002 and was dedicated on September 11th of that year.
FDNY typically retires their trucks from regular service after about 10 years. The Freedom Engine went into reserve status in 2013. Upon retirement, several artifacts associated with the truck, including a bucket door, captain's helmet, memorial plaque from the people of East Tennessee, and a presentation plaque containing a piece of World Trade Center metal, were returned to East Tennessee and donated to the East Tennessee Historical Society. These items are currently on display through September 30, 2016, at the Museum of East Tennessee History, along with a video about the project. You may view the exhibit and artifacts online at the ETHS website at www.easttnhistory.org/exhibits/freedom-engine.
East Tennessee Historical Society, 601 S. Gay Street, Knoxville, TN 37902. Museum hours: M-F 9-4, Sa 10-4, Su 1-5. Information: 865-215-8824, www.easttnhistory.org
Ijams Hallway Gallery: Alley Cat by M. Ziggie Ziegler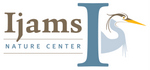 September 1, 2016 — September 30, 2016
Category: Exhibitions, visual art and Free event
This month's amazing exhibit features the work of a new Knoxville-based artist, M. Ziggie Ziegler. Her work focuses on urban decay in a brilliant new light. "These works are my journey in seeing vivacity within the decay of the places we pass by every day." The show runs the throughout September.
More events at http://ijams.org/events/. Ijams Nature Center, 2915 Island Home Ave, Knoxville, TN 37920. Hours: Grounds and trails open during daylight hours. The Visitor Center, including exhibits, gift shop, offices and restrooms is open M-Sat 9-5 and Sun 11-5. Information: 865-577-4717, www.ijams.org
Knoxville Writers Guild: "How to Prepare a Poetry Collection"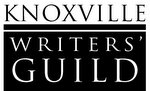 September 1, 2016
7:00 PM
Category: Literature, reading, writing
Acclaimed playwright and poet Linda Parsons Marion will read from her new book, "This Shaky Earth," and talk about how to assemble and submit a poetry collection.
The event, which will be open to the public, will begin at 7 p.m. in Central United Methodist Church's Fellowship Hall at 201 E. Third Ave. Attendees should enter off of the large parking lot behind the church. A $2 donation is requested at the door. The building is handicapped accessible. Info: www.KnoxvilleWritersGuild.org
Clarence Brown Theatre: Violet
August 31, 2016 — September 18, 2016
The Clarence Brown Theatre opens the 2016/2017 Season with the inspirational Broadway musical "Violet". A Pay What You Wish Preview performance will be held Wednesday, August 31. The second Preview will take place on Friday, September 2 and Opening Night will take place on Saturday, September 3rd. The Talk Back with the cast will take place Sunday, September 11 following the matinee and, the Open Captioned performance is Sunday, September 18 at 2:00 pm. Based on the short story "The Ugliest Pilgrim" by Doris Betts and with music by Jeanine Tesori, one of the most vibrant composers in modern musical theatre, "Violet" tells the story of a young disfigured woman who embarks on a journey by bus from her farm in Spruce Pine, North Carolina, through Tennessee and all the way to Tulsa, Oklahoma in order to be healed. On the way, she learns the real meaning of love, courage, and beauty.
"The production is a musical about shame and forgiveness, tolerance and fear; getting past appearances toward deeper understanding. Its score draws from "roots" music deeply familiar to this area: Appalachian folk, Gospel, Rhythm and Blues. Its message is one of courage and respect. It is funny, joyful, poetic; a musically rich, moving, and spiritual journey. Audiences will love it," said Calvin MacLean, CBT Producing Artistic Director and UT Theatre Department Head.
Clarence Brown Mainstage, 1714 Andy Holt Ave on the UT campus, Knoxville, TN 37996. For information: 865-974-5161, www.clarencebrowntheatre.com. For tickets: 865-974-5161, 865-656-4444, www.knoxvilletickets.com
Athens Area Council for the Arts: Work by Artist Richard Whitehead
August 29, 2016 — November 4, 2016
Reception Sept. 23, 5:30-7:00PM
Category: Exhibitions, visual art and Free event
The Athens Area Council for the Arts announces Follow Innocence, showing work by regional artist Richard Whitehead, at The Arts Center. The exhibit is available for viewing August 29 – November 4, 2016 at The Arts Center, 320 North White Street, Athens, Tennessee.

Whitehead's work is derived from the premise that nothing is fixed or stable and this state of insecurity is positive, and allows us to follow innocence.

Richard is a graduate of the Pennsylvania Academy of Fine Arts, where he won numerous prizes and scholarships. His work has won awards and has been exhibited throughout the United States; Antwerp, Belgium; and Murcia and Barcelona, Spain. In 1998, he settled in Knoxville, TN. He has exhibited in Clarksville, Oak Ridge, and Knoxville. A retrospective of his art was celebrated at the Fountain City Art Center in Knoxville in 2005. He juried two exhibits at the Fountain City Art Center and Rose Art Center in Morristown. In Knoxville, he has shown in with The Arts & Culture Alliance, A-1 Lab Art Space, Farragut Arts Council, The Art Market, Kaleidoscope, Liz-Beth Gallery, Nomad Gallery, and many more.
The exhibit opening reception is Friday, September 23, 2016 from 5:30 – 7:00 p.m. Whitehead will be on hand to informally discuss his work. The reception includes light refreshments and is free and open to the public. After the reception is opening night of ACT's fall play Come Back to the 5 & Dime, Jimmy Dean, Jimmy Dean at 7:30 pm in the Sue E. Trotter Theater. Tickets are $15 for adults and $10 for students.

For questions or more information about this or any AACA program contact The Arts Center by phone at 423-745-8781, visit our website at athensartscouncil.org, or in person at 320 North White Street in Athens.
Schwarzbart Gallery: Works by David Barnett
August 29, 2016 — September 30, 2016
Category: Exhibitions, visual art and Free event
This past January, the Knoxville Jewish Alliance (KJA) launched a campaign to update and improve its Arnstein Jewish Community Center (AJCC) facility, the organization's operational and programming hub. The anchor of the first phase of these updates was the Schwarzbart Gallery, a permanent tribute to the works of Judaic artisan Arnold's Schwarzbart, who passed away in March 2015. It was designed to include space for rotating exhibits as well.

On Monday, August 29, the Schwarzbart Gallery will welcome its first featured artist exhibit from outside the Knoxville area. David Barnett is a painter, illustrator, designer and muralist currently living and working in the Catskills – but with some very relevant Knoxville ties. Barnett is the nephew of local woodworking designer Ernie Gross and his wife Pam. He grew up in Knoxville and spent Tuesday evenings studying with Arnold Schwarzbart.

"David's exhibit as the Schwarzbart Gallery's first featured artist from outside this community is equally exciting and poignant for us," said Deborah Oleshansky, Executive Director of the KJA. She continued, "We're honored to welcome his work, and hope that many people will come to the Gallery to see it in the coming months."

An Artist Reception will be held on Monday, August 29: 5:30 – 7:00 PM at the AJCC Schwarzbart Gallery
This is a free event, open to the community and members of all faiths.
Barnett's work depicts moments in his own life, where the emotional atmosphere overwhelms the subject. He allows his paintings to emote rather than conceptualize. Using color and gesture, he situates his thoughts and memories firmly within an emotional context, separating them from progression and reason. He draws from varied influences, as far reaching as moviemakers like Charlie Kaufman and Denis Villeneuve, to those more closely related, like Peter Doig and Pierre Bonnard. David currently lives and works in the Catskills, where he enjoys basking in the sun by the Delaware River. Visit For more information to view his portfolio, visit www.blankwallproductions.com

David Barnett's work will be on display through September. Individuals or groups may request a guided tour by contacting the Knoxville Jewish Alliance at the Arnstein Jewish Community Center, 6800 Deane Hill Dr, Knoxville, TN 37919. Phone: (865) 690-6343. Information: judith.rosenberg@gmail.com or (865) 414-3925.
Arrowmont School of Arts and Crafts: Presenters and Invited Artists Exhibition
August 29, 2016 — September 25, 2016
Category: Exhibitions, visual art, Fine Crafts and Free event
Arrowmont School of Arts and Crafts is exhibiting over 200 utilitarian ceramic works by 93 leading artists in the ceramics field. This exhibition is in conjunction with Arrowmont's Utilitarian Clay VII: Celebrate the Object National Symposium – September 21-24, 2016. The Utilitarian Clay VII Symposium Presenters Exhibition features 32 works by 16 international and national ceramic artists whose work represents some of the most diverse utilitarian work being made today. Presenting artists: Linda Arbuckle, Andy Brayman, Sam Chung, Josh Copus, Chandra DeBuse, Adam Field, Giselle Hicks, Meredith Host, Ole Jensen, Kristen Kieffer, Simon Levin, Robbie Lobell, Peter Pincus, Linda Sikora, Shoko Teruyama and Takeshi Yasuda.
Symposium presenters were asked to invite a clay artist who is making strong functional work and on the cusp of 'emerging.' The 85 works from the Invited Artists Exhibition highlights traditional and contemporary utilitarian work being made by the next generation of potters. Invited artists: Catie Miller, Mike Helke, Tom Jaszczak, Mitch Iburg, Erica Iman, Eric VanderMolen, Maggie Finlayson, Sean O'Connell, Claydies (Karen Kjaeldgaard Larsen and Tine Brokso), Lydia Johnson, Norleen Nosri, Hiroe Hanazono, Yoonjee Kwak, Rebecca Chappell, Kenyon Hansen and Sean Scott.
The Presenters and Invited Artists Exhibition is on view in the Sandra J. Blain Gallery. "The Presenters and Invited Artists Exhibitions underscore the UCVII Symposium and Arrowmont's mission of enriching lives by developing and fostering awareness, appreciation and self-expression," says coordinators Bill Griffith and Peter Beasecker.
Admission is free and open to the public. Gallery hours are Monday - Friday 9am - 5pm and Saturday 10am - 4pm. Arrowmont School of Arts and Crafts, 556 Parkway, Gatlinburg, TN 37738. Information: 865-436-5860, www.arrowmont.org
Farragut Museum Features "Timeless Toys" Exhibit
August 25, 2016 — December 30, 2016
Category: Exhibitions, visual art and Free event
The Farragut Museum invites the community to visit "Timeless Toys." This exhibit will be on display through early 2017 (closed Dec. 24 and 25). This special exhibit will feature items from the Museum's collection of artifacts as well as items belonging to Museum Committee members. The exhibit showcases a variety of antique toys, games and dolls dating from the late 1800s through the 1900s. A featured item is the Rice doll house, designed and built in 1929 by local architect Malcolm Rice and a National Architecture Award recipient in 1930. Originally with electricity, the doll house was enjoyed by three generations of the Rice family. Museum committee member Lou LaMarche has loaned several 1940s toys from his personal collection, including toy soldiers, a Rudolph radio and an electric football game. In addition, the exhibit features a 1940s toy steam engine donated by museum volunteer Malcolm Shell.

The Farragut Museum is committed to preserving the heritage of its East Tennessee community and features a remarkable collection of artifacts from the area, including an extensive collection of the personal belongings of Admiral David Glasgow Farragut, first Admiral of the U.S Navy and hero of the Civil War. Housed in the Farragut Town Hall located at 11408 Municipal Center Drive, the museum is open Monday through Friday from 10 a.m. to 4:30 p.m. and offers free admission. For more information about the museum or the exhibit, please visit www.townoffarragut.org/museum, like the museum at www.facebook.com/farragutmuseum, or contact Museum Coordinator Julia Barham at jbarham@townoffarragut.org or 966-7057.
Knoxville Museum of Art: Romantic Spirits
August 25, 2016 — November 6, 2016
Category: Exhibitions, visual art and Free event
The Knoxville Museum of Art announces Romantic Spirits: Nineteenth Century Paintings of the South from the Johnson Collection, featuring more than thirty 19th-century masterworks from the renowned Spartanburg, South Carolina-based collection.
The paintings in Romantic Spirits present an evocative glimpse into nineteenth-century Southern life, and reveal the importance of oral tradition and "a sense of place" in the development of the Romantic Movement in the South. The exhibition seeks to present a balanced view of how Romanticism evolved in the North and the South, the genre's ties to Europe, and how culture, customs, education, and travel influenced each artist. It also reveals connections between featured painters and their contemporaries, specifically authors and poets such as Harriet Beecher Stowe, Henry Wadsworth Longfellow, among others. One of the highlights of the exhibition is a masterful still life of peaches by Knoxville artist Lloyd Branson.
The public is invited to an exhibition preview reception on Thursday, August 25 from 5:30-7:30pm.
Knoxville Museum of Art, 1050 World's Fair Park Dr, Knoxville, TN 37916. Hours: Tuesday-Saturday, 10AM-5PM, Sunday, 1-5PM. Information: 865-525-6101, www.knoxart.org
Pellissippi State: Eight Artists of Vacuum Shop Studios
August 22, 2016 — September 9, 2016
Category: Exhibitions, visual art and Free event
The Vacuum Shop Studios is a collaboratively run artist studio in Knoxville that provides space for contemporary artists to bridge the diverse conceptual and material concerns of each individual artist. ARTISTS: ELEANOR ALDRICH, HEATHER HARTMAN, KELLY HIDER, ASHTON LUDDEN, ERIN MULLENEX, CHELSIE NUNN, DEB RULE & JESSIE VAN DER LAAN
RECEPTION: SEPTEMBER 9, 4-7 P.M.
Hardin Valley Campus of Pellissippi State: 10915 Hardin Valley Road, Knoxville, TN 37932. Bagwell Center Gallery hours: M-F 10-6:30. Information: 865-694-6405, www.pstcc.edu/arts