Calendar of Events
Saturday, September 3, 2016
East Tennessee History Center: Intermediate Genealogy
Category: Classes, workshops, Free event and History, heritage
Instructor: Ann Blomquist, MEd.
Students will learn advanced techniques in genealogical research, with special attention to primary sources.
Pre-registration is required and begins August 22. Please call (865) 215-8809 to register.
East Tennessee Historical Society, 601 S. Gay Street, Knoxville, TN 37902. Museum hours: M-F 9-4, Sa 10-4, Su 1-5. Information: 865-215-8824, www.easttnhistory.org
Historic Ramsey House: A Musical Gathering of Ancient Sounds
Category: Culinary arts, food, Festivals, special events, History, heritage and Music
A Gathering of Ancient Sounds; Celtic and Appalachian Musical Rhythms - There will be 8 exceptional musical groups offering related but diverse music that represents the best of Celtic and Appalachian music from their beginnings. "These rhythms will keep your toes tappin' and your feet ready for dancin'" said Judy LaRose, Executive Director at Historic Ramsey House.
Food vendors, re-enactors and period demonstrators will be there to provide additional enjoyment for our guests. The Historic Home will be open for tours for $5 per person. Gates open at 9am; the event runs from 10am-6pm; tickets at the gate are $10 for Ramsey House Members, $15 for non-members and children 12 and under free along with free parking.
At Historic Ramsey House, 2614 Thorngrove Pike, Knoxville, TN 37914. Information: 865-546-0745, www.ramseyhouse.org
Great Smoky Mountains Heritage Center: Cades Cove Tour with Bill Landry
Category: Festivals, special events, History, heritage and Science, nature
A memory for a lifetime. The best way to experience Cades Cove is with the storyteller himself, Bill Landry. Limited opportunities to join Bill Landry of "The Heartland Series" fame for a wonderful personal guided trip around Cades Cove. Bill will share stories, tales and adventures while touring Cades Cove. $60 per person. Advance reservations required. Limit of 17 guests per tour. Hurry, seats are limited. Call 865-448-8838 for reservations Mon - Fri 10 am - 5 pm
Upcoming Bill Landry Cades Cove tour dates:
Saturday September 3 @ 9:30 am and 2:30 PM
Saturday October 22 @ 9:30 am
Saturday October 22 @ 2:30 pm
Tours depart from the Great Smoky Mountains Heritage Center in Townsend. Tour is approximately 4 hours. Bill Landry Cades Cove tours will run rain or shine.
Great Smoky Mountains Heritage Center, 3/4 mile east of traffic light at the Highway 321 and 73 intersection towards the Great Smoky Mountains National Park, Townsend, TN. Hours: M-Sa 10-5. Information: 865-448-0044, www.gsmheritagecenter.org
Sundress Academy for the Arts Presents: A Barn Raising Party for Donors
Category: Festivals, special events
Please note: The date has been moved from June 25 to September 3
Sundress Academy for the Arts (SAFTA) invites you to the raising of its new barn at Firefly Farms, the home of SAFTA. The barn raising serves as a thank you to all of our donors from the last crowd-funding campaign and those who donated time and energy to build this barn. This event will feature barbeque, beer, and hayloft readings from local artists.
The barn raising party will take place at 195 Tobby Hollow Lane in Knoxville. Please join us as we celebrate the new addition to the Farm and the generosity of our donors! This event is free for all of those who donated. There is a suggested donation of $20 for all others. Additionally, all food and drink will be provided by SAFTA!
Sundress Academy for the Arts: (865) 560-6106, safta@sundresspublications.com, http://www.sundresspublications.com/safta
Pienkow Art Gallery: Marcin Kowalik: A Tale of the Working (Wo)Man
September 2, 2016 — November 26, 2016
Category: Exhibitions, visual art and Free event
Please join us for our new exhibition! Opening reception Fri Sep 2, 5-7 PM in the main lobby of the consulate office, which hosts modern art from both established and emerging Polish artists. Please RSVP: drpienkowski@gmail.com or 865-584-4112
Marcin Kowalik's paintings are dominated by abstract forms and empty spaces while featuring vibrant colors, illusions and a precision of lines and geometric structures. His work is nonanthropocentric – human figures rarely appear, and when they do, they are faceless, devoid of identity. Kowalik's perception of reality dictates his work. His gaze is the architect's – registering solids, enriching them with vibranace and a dose of artful spontaneity which gives rise to his novel, uncanny universe. For Kowalik, Picasso is a master of augmented reality. Kowalik is primarily interested in the Cubist period in the work of the Spanish artist, in the composition of spatial forms and their fragmentation. One of Picasso's most fascinating aspects is his extraordinary inventiveness. Paintings, which appear shattered into prismatic fragments and recomposed without conformity to their initial arrangement, can be 'read' from the foreground, followed along the path delineated by the painter and, suddenly, apprehended not from the front, but sidewise.
In 1944, Pablo Picasso joined the Communist Party. It seems to have provided him with a model of victory and strength which he begins to identify with the Communists. His joining the Party has obvious roots in his painting, which he considered to be more than a mere source of pleasure. Line and color were his arms, which he wielded in his revolutionary fight. He confided in Communism, enchanted with the specious beauty of its motivating ideals, but was even more partial to the company he could find in its circles. The stage in the life of the celebrated cubist sparked Marcin Kowalik's new cycle. The cycle on a (wo)man at work. Each of the thirty canvases represents a person with their occupational attribute. The different quality of the paintings in "A Tale of the Working (Wo)Man" cycle arises from the overload of minimalism, the pinnacle of which was reached by Kowalik in his work on "Convergents", one of his most recent projects.
Here, he has sought chaos – introduced into his art by people, as various and volatile as the nature of painting. Despite his desire to renounce his creative asceticism, Kowalik's human is still confined by the minimalist formal limits. To demonstrate a human form, it is sufficent to simply sketch an eye, the shape of a head and, immediately, a face outline becomes recognizable. This is the machination of the human mind – symmetrical points are sufficient for our imagination to fill in the missing parts. Apparently, the human has finally moved to the center of the young painter's field of interest. However, these are mere appearances. Kowalik does not stray far from home and attempts to misplace the human figure, offering its simplest possible representation. He tells the tale of a human, but his tale is extremely complex and multi-faceted. He posed the challenge and has risen to it himself – undertaking the effort of organizing the experiment. He invited over a dozen of amateur painters to cooperation on committing to canvas their image of an occupation, inspired by the output of the author of "The Weeping Woman". Website: www.kowalik.art.pl
Viewing hours M-F 8-5, Sat 8-11:30 AM. At the Center for Polish Culture | Pienkow Art Gallery, 7417 Kingston Pike, Knoxville, TN 37919. http://www.consulpoland.com/index.php/center-of-polish-culture/
Rala: Works by Laura Baisden with "Camp Nevernice"
September 2, 2016 — September 30, 2016
Category: Exhibitions, visual art and Free event
Introducing September's First Friday Artist, Laura Baisden! A newbie to the Knoxville art scene, she moved to Knoxville in 2015 to start her own letterpress company, "Camp Nevernice." Currently operating out of Pioneer House, on Gay Street, she makes work inspired by long days working and playing on her family's vacation property in West Virginia, also called "Camp." Laura's work is colorful and imaginative, inspired by childhood adventures, as she carves images of woodland creatures, cabins and nature. We love the outdoorsy and whimsical style of her prints. "The Neighborhood Series" is a set of eight neighboring tree houses that form their own little community. Originally commissioned by Gillian Welch for her 2016 summer tour. Each one is an individual lino-cut print. The progress shot above shows the illustrations being carved out of the linoleum blocks that will then be coated with ink and run through a press.

Please join us for a First Friday Reception, September 2, 6-10 PM to check out our selection of cards and prints made at Camp Nevernice!
RALA, 323 Union Ave, Knoxville, TN 37902. Information: 865-525-7888, https://shoprala.com/
Broadway Studios and Gallery: AllScapes
September 2, 2016 — September 24, 2016
Category: Exhibitions, visual art and Free event
Featuring local artists presenting work around the theme of AllScapes: any type of "landscape, seascape or cityscape... even an 'escape'"!
Opening be from 5-9pm on Sept. 2 (First Friday). Awards will be given at 6:30 pm with cash prizes. The public is invited!
Broadway Studios and Gallery, 1127 Broadway St, Knoxville, TN 37917. Hours: Thurs-Sat, 11-7. Information: 865-556-8676, www.BroadwayStudiosAndGallery.com
UT Downtown Gallery: Persona: Process Portraiture
September 2, 2016 — September 24, 2016
Category: Exhibitions, visual art and Free event
UT Downtown Gallery is pleased to present, Persona: Process Portraiture, and exhibition of work by Leah Schrager, Marcia Goldenstein, Judith Page, and Gail Skudera
Opening reception on Friday, September 2 at 5 PM - 9 PM
Free admission! UT Downtown Gallery, 106 S. Gay St, Knoxville, TN 37902. Hours: W-F 11-6, Sat 10-3. Information: 865-673-0802, http://web.utk.edu/~downtown
Bennett Galleries & Company Exhibition
September 2, 2016 — September 24, 2016
Category: Exhibitions, visual art and Free event
Join Kris Rehring, who will exhibit two of her large figurative works as well as smaller works consisting of still-lifes, her abstracted, architectural premier coup works, and some indoor motifs. All work references the local scene in Knoxville. There will be two other new artists for the gallery on exhibit - Drysdale's Circus is an ongoing "Narrative Sculptural Installation" by Paul Burke and Anna Gustafson of Salt Spring Island, British Columbia and Jane Keltner - an abstract artist from Memphis. On display through the month of September.
Opening reception First Friday, September 2, from 5-8pm.
Bennett Galleries & Company: 5308 Kingston Pike, Knoxville, TN 37919. Hours: M-Th 10-6, F-Sa 10-5:30. Information: 865-584-6791, www.bennettgalleries.com
The Central Collective: Interruption: Works by Kelly Hider
September 2, 2016 — September 21, 2016
Category: Exhibitions, visual art and Free event
Opening with a First Friday reception on September 2, from 7-10pm.
Culled from an archive of slides taken in the 1950's and 60's, the images utilized in the exhibit Interruption are manipulated using visual language of decoration and cancellation. Influenced in part by Proto-Renaissance paintings, these contemporary iterations use accessible materials and familiar subjects to create moments of mystical fiction. The glitter flocking embellishments are craft-store-versions of punched gold-leaf; photography and digital editing software a modern substitution for oil paint. Each piece contains calculated, surreal moments within familiar contexts, leading the viewer to ask further questions about life, death, and resurrection.
Kelly Hider received her BFA from SUNY Brockport in 2007, and an MFA from the University of Tennessee in 2011. Hider's artwork has been exhibited nationally and regionally, including solo exhibitions at the University of Rochester, NY, The Ewing Gallery and Gallery 1010 in Knoxville, TN, and the Blackberry Farm Gallery at the Clayton Arts Center in Maryville, TN. Hider's work was recently featured of the cover of the arts publication Number, and her work was selected for this year's Positive/Negative exhibition at Slocumb Galleries at ETSU. Hider is presently the Gallery Manager at Arrowmont School of Arts and Crafts. She is also a founding member of the Vacuum Shop Studios, where her studio is located, and serves as Co-Chair of the Dogwood Regional Fine Arts Exhibit.
At The Central Collective, 923 N. Central Street, Knoxville, TN 37917. Viewing hours by appointment: dalesfriedpies@gmail.com. Information: 865-236-1590, info@thecentralcollective.com, www.thecentralcollective.com
Theatre Knoxville Downtown: [title of show]
September 2, 2016 — September 18, 2016
Music and Lyrics by Jeff Bowen, Book by Hunter Bell. Directed by Courtney Woolard
Tony Award® nominee for Best Book of a Musical in 2009. [title of show] is the story of Hunter and Jeff, "two nobodies in New York," who are writing a musical with the help of their gal-pals Heidi and Susan. Throughout the show we get to know the four with their goofy quirks and inside jokes, as they put together something they all believe in.
[title of show] is a love letter to the musical theatre—a uniquely American art form—and to the joy of collaboration.
Biting and witty, clever and inspiring, vulnerable and hilarious ... this edgy musical comedy chronicles the serious and hilarious challenges of following one's dreams.
Theatre Knoxville Downtown, 319 North Gay Street, Knoxville, TN 37917. Information & tickets: 865-544-1999, www.theatreknoxville.com
A1labarts: Unaccounted for Interpretations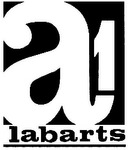 September 2, 2016 — September 9, 2016
Category: Exhibitions, visual art
A1labarts is hosting an an exhibit of art work which explores *unaccounted for interpretations* that lead to the creation of new worlds.
Attitudes and assumptions are built into human language and art. Theoretically, we should be able to predict human activities based on what people communicate. Instead people interpret meaning that signifies more than expected. They do this often and in unexpected ways! They are inspired by what they understand and see and they extend boundaries.
Opening night Sept. 2nd. Exhibition will be up for 1 week at:
A1labarts
23 Emory Place
http://www.a1labarts.org/