Calendar of Events
Thursday, September 22, 2016
UT School of Art: Visiting Artist Thomas Allen Harris
September 22, 2016 — September 23, 2016
Thursday, 7:30PM, Friday, 2:30PM
Category: Film, Free event and Lecture, discussion, panel
The UT School of Art and the Campus Events Board is collaborating to sponsor Visiting Artist Thomas Allen Harris at the University of Tennessee, Knoxville on September 22-23, 2016.
Thomas Allen Harris is a photographer, filmmaker, and curator who creates work that illuminates the human condition and the search for identity, family, and spirituality. His 2001 documentary That's My Face addressed the artist's identity during a childhood move from New York City to Tanzania and back again. In his film The Twelve Disciples of Nelson Mandela, Harris examines the life of his step-father, who was active in the anti-apartheid movement in South Africa. For his campus visit he will present his most recent film project, Through a Lens Darkly: Black Photographers and the Emergence of a People, which examines the ways photographic images inform social roles as well as self-representation through history.

Films, shorts and video installations by Thomas Allen Harris have been exhibited at the Museum of Modern Art, Whitney Biennial, Reina Sofia, Corcoran Gallery; broadcast on PBS, ARTE, YLE, CBC, and the Sundance Channel as well as screened at the Sundance, Toronto, Berlin, Outfest, and FESPACO film festivals. This semester Harris is at Yale University presenting his Digital Diaspora Family Reunion project, and was recently a Montgomery Fellow at Dartmouth College. From 1994-2002, he was on the faculty at the University of California, San Diego.
Below are two public events during his visit, both of which are free and open to the public:

Thursday Sept. 22, 2016, McClung Museum Auditorium, 7:30pm
This artist lecture titled Book of the Family Tree explores identity and representation with a particular focus on how African Americans have used the camera in the struggle for civil rights. The talk is both personal as well as historical in scope and culminates in his transmedia project Digital Diaspora Family Reunion.
Friday Sept. 23, 2016, Hodges Library Auditorium, 2:30pm
Screening of Harris' film Through A Lens Darkly: Black Photographers and the Emergence of a People, with a discussion following.
UT School of Art: 1715 Volunteer Blvd, Knoxville, TN 37996. Information: 865-974-3200, http://art.utk.edu/
The 32nd Annual Goodwill Vintage Fashion Show & Sale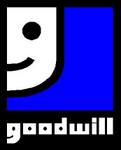 Category: Festivals, special events and Fundraisers
The 32nd Annual Goodwill Vintage Fashion Show & Sale is a night of fun and fashion, guaranteed to sparkle, shine, impress and entertain! The show will featured hundreds of vintage and vintage-inspired modern looks, all of which can be found at your local Goodwill. Tickets for the event include a full-course dinner, entry to the show, and entry to the post-show sale. Items featured on the runway will be available for sale in the Vintage Boutique immediately following the show. This sale will feature exclusive vintage merchandise including clothing, hats, shoes, coats, furs, formals and accessories, as well as many top name brands.
At the Holiday Inn at World's Fair Park, 525 Henley Street, Knoxville. Tickets: http://www.gwiktn.org/vintage
Proceeds from this event will fund Goodwill's mission to provide vocational services and employment opportunities for people with barriers to employment. Goodwill Industries: 865-588-8567, www.gwiktn.org
UT School of Music: Nat Chaitkin; cello/boombox

Category: Free event and Music
Guest artist recital; faculty member of the Cincinnati College-Conservatory preparatory division. And member of the ProMusica and Cincinnati Chamber Orchestras. - Sandra G. Powell Recital Hall
Unless otherwise noted, concerts are FREE and open to the public. The Natalie Haslam Music Center is located at 1741 Volunteer Blvd on the UT campus, and the Alumni Memorial Building is located at 1408 Middle Drive on the UT campus. *For individual or small group performances, please check the web site or call the day of the event for updates or cancellations: 865-974-5678, www.music.utk.edu/events
Monroe Area Council for the Arts: The Infamous Stringdusters
September 22, 2016
7:30 PM
Category: Music
Monroe Area Council for the Arts Presents The Hiwassee College Performing Arts Series! Tradition and innovation provide the interlocking roots of bluegrass and its descendants, a lively dance of elements skipping comfortably from ancient jigs to radio ditties to spacious experimentation. GRAMMY-nominated The Infamous Stringdusters - are as comfortable at a dirt road pickin' session as they are on an amphitheatre stage, a collection of talents that can whisper and roar as the circumstance demands, responding in real time to their surroundings, working the angles as they ply their craft and raise their sinewy voices with limber grace.
At Hiwassee Performing Arts Center, 225 Hiwassee College Drive, Madisonville, TN. Information/tickets: 423-442-3210, www.monroearts.com
Pellissippi State: Knoxville Opera Company preview
Category: Music
A special musical performance featuring previews of upcoming Knoxville Opera productions, including "e Pirates of Penzance," "La Boheme" and "Mary, Queen of Scots."
Clayton Performing Arts Center, Hardin Valley Campus of Pellissippi State: 10915 Hardin Valley Road, Knoxville, TN 37932. Information/tickets: 865-694-6405, www.pstcc.edu/arts
Jubilee Community Arts and the Louis Bluie Festival present: Armstrong Legacy Trio
Category: Music
Sixteen years after Howard Armstrong's legendary performance at the Laurel Theater, his son Ralphe Armstrong will perform with the Armstrong Legacy Trio along with Ray Kamalay and John Reynolds in a special performance to kick off the 10th Louie Bluie Festival. Ralphe Armstrong began performing with his father, Howard, by age five; by age thirteen he played with Smokey Robinson and Miracles; by sixteen he worked with Jean-Luc Ponty and Frank Zappa. The original bassist in the Mahavishnu Orchestra with John MacLaughlin, Ralphe still plays with Aretha Franklin and James Carter.
Ray Kamalay covers the rhythm on guitar. He is a long-time professional musician who has shared the stage with many great performers, including Mark O'Connor, Doc Watson, Jethro Burns, Steve Goodman, Joel Mabus and Holly Near. Ray began performing with Howard and Ralphe in 1988 when the three of them formed the Howard Armstrong Trio.
John Reynolds is an old-time music whiz in violin, mandolin, and trombone. Early on, as an ethnomusicology student at Kent State University, John was influenced by a number of traditional music masters including our own Howard Armstrong, whom John knew and performed with for decades; the Cleveland gypsy violinist Ernie King, with whom John was awarded an Ohio Arts Council apprenticeship, and Bluegrass master fiddler Ray Sponaugle.

Tickets (discounts apply to advance purchase, JCA members, students & seniors) available through http://www.brownpapertickets.com/producer/1118485, 1-800-838-3006 ext 1, by mail, and at the door. At the Laurel Theater, 1538 Laurel Ave, Knoxville, TN 37916. For information: 865-522-5851, www.jubileearts.org.
Arrowmont School of Arts and Crafts: Utilitarian Clay VII: Celebrate the Object National Symposium
September 21, 2016 — September 24, 2016
Category: Classes, workshops, Exhibitions, visual art and Festivals, special events
Held every four years since 1992, Arrowmont's Utilitarian Clay Symposium enjoys a national reputation within the ceramics community. Celebrating and appreciating the limitless interpretations of the utilitarian clay object, the Symposium attracts those who are interested in practical concerns with making functional objects and more theoretical issues related to the field. Registration for UCVII is currently full. Call 865-436-5860 to be wait listed. http://www.arrowmont.org/visit/events/
Arrowmont School of Arts and Crafts, 556 Parkway, Gatlinburg, TN 37738. Information: 865-436-5860, www.arrowmont.org
Arrowmont School of Arts and Crafts: Potters Favorite Pots Exhibition
September 21, 2016 — September 24, 2016
Category: Exhibitions, visual art, Fine Crafts and Free event
Arrowmont School of Arts and Crafts is exhibiting over 200 utilitarian ceramic works by 93 leading artists in the ceramics field. This exhibition is in conjunction with Arrowmont's Utilitarian Clay VII: Celebrate the Object National Symposium – September 21-24, 2016. The Utilitarian Clay VII Symposium Presenters Exhibition features 32 works by 16 international and national ceramic artists whose work represents some of the most diverse utilitarian work being made today. Presenting artists: Linda Arbuckle, Andy Brayman, Sam Chung, Josh Copus, Chandra DeBuse, Adam Field, Giselle Hicks, Meredith Host, Ole Jensen, Kristen Kieffer, Simon Levin, Robbie Lobell, Peter Pincus, Linda Sikora, Shoko Teruyama and Takeshi Yasuda.
In conjunction with the Symposium, each presenter was asked to bring a favorite pot from home to exhibit and discuss in a round table conversation during the symposium. The Potters Favorite Pots Exhibition will be on display in Arrowmont's Sandra J. Blain Gift Gallery for the duration of the conference.
Admission is free and open to the public. Gallery hours are Monday - Friday 9am - 5pm and Saturday 10am - 4pm. Arrowmont School of Arts and Crafts, 556 Parkway, Gatlinburg, TN 37738. Information: 865-436-5860, www.arrowmont.org
Startup Day & Innov865 Week
September 19, 2016 — September 23, 2016
Category: Festivals, special events
East Tennessee has a rich tradition of innovation. Across the region, startups and entrepreneurs are spinning out new products and processes that change the way we live—from manufacturing the first 3D printed car to fighting cancer with protons and six global cable networks that bring content to more than 100 million homes worldwide.
Innov865 Week will celebrate Knoxville's entrepreneurial spirit by bringing together startups, entrepreneurs, investors, business leaders, students, and the East Tennessee community for a week of educational panels, pitch competitions, investor roundtables, and social events. This year's event features Paul Singh and the North American Tech Tour.
Innov865 Week will kick-off with the Kauffman Foundation's Mayors Summit on Entrepreneurship on Monday, September 19, and features the signature event, Startup Day, on Thursday, September 22, 2016. Startup Day 2016 will feature six East Tennessee startups pitching their businesses for a chance to win a $5,000 cash prize. The Innov865 Alliance will review applications and select the finalists who will get to make their pitches on September 22, 2016 on the U.S. Cellular Stage at the Bijou. This year's fourth-annual Startup Day is the main event in the new Innov865 Week, which will be a weeklong series of events September 19-23. Besides the signature pitch competition, activities for the week will include educational panels, investor roundtables and social events. The events are geared toward startups, entrepreneurs, investors, business leaders, students and the East Tennessee community.
McClung Museum: Knoxville Unearthed: Archaeology in the Heart of the Valley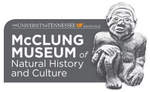 September 17, 2016 — January 8, 2017
Category: Exhibitions, visual art, Free event, History, heritage and Science, nature
In honor of Knoxville's 225th anniversary, this exhibition explores the city's heritage as seen through archaeological discoveries in the "Heart of the Valley." Using historic artifacts unearthed in and around Knoxville, along with historical images, maps, documents, and oral histories, the exhibition tells the story of Knoxville's development from a frontier settlement to an industrialized city.
Opening reception for members on Fri Sep 16, 5-7 PM.
McClung Museum of Natural History and Culture, 1327 Circle Park Dr on the UT campus, Knoxville, TN 37996. Hours: Monday-Saturday, 9AM-5PM, Sunday, 1-5PM. Information: 865-974-2144, http://mcclungmuseum.utk.edu
University of Tennessee: Hispanic/Latino Art Exhibition
September 15, 2016 — October 15, 2016
Category: Exhibitions, visual art and Free event
Held in the Frieson Black and Cultural Center with an opening reception on Tuesday, October 4, 5-8 PM.
Curated by Argentinean artist Dina R. Ruta. The purpose of the exhibition is the integration of our Latin culture through the arts. The main objective is to show new Latino college students that our community has a space within the University for them and to show the possibility for cultures to coexist. Two local American artists will also display work.
Information: 865-974-6861, www.multicultural.utk.edu
Casa Hola: Frutos Latinos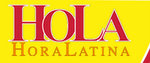 September 15, 2016 — October 7, 2016
Category: Exhibitions, visual art and Free event
10th Annual Exhibit and contest of HoLa Hora Latina artist members, celebrating Hispanic Heritage month! Artists include: Angel Blanco, Rafael Casco, Antuco Chicaiza, Maria de la Orden, Daniela Esrequis, Susana Esrequis, Delia Flores, Astrid Galindo, Michael Giles, Miguel Aguilar Gonzalez, Cecilia Stella Martin, Nicole Perez-Camoirano, Hector Saldivar, Graciela Barlesi-Snyder, and Ivan Soto. Information: 865-335-3358, www.holahoralatina.org
On display at the Knoxville Museum of Art, 1050 World's Fair Park Dr, Knoxville, TN 37916. Hours: Tu-Sa 10-5, Su 1-5. Information: 865-525-6101, www.knoxart.org