Calendar of Events
Tuesday, October 4, 2016
Art Market Gallery: Works by Brenda Mills & Karen Kyte
October 4, 2016 — October 30, 2016
Category: Exhibitions, visual art and Free event
Recent works by painter Brenda Mills and clay sculptor Karen Kyte will be on display at the Art Market Gallery. An opening reception for the featured artists will begin at 5:30 p.m., October 7, during Downtown Knoxville's monthly First Friday Art Walk, with complimentary refreshments, and music performed by John Kueny.
Brenda Mills is a water-media painter and pastel artist with a Cum Laude BFA from the University of Tennessee. A self-described "country girl" originally from Kingsport, Tennessee now residing in Knoxville, Brenda has won many national and regional awards. Her work was most recently accepted into the Tennessee Watercolor Society's 35th Juried Exhibition. When painting in watermedia, Brenda uses liquid acrylics, mainly for their intense color and glazability. Trained as a printmaker in college, she begins her paintings on glass, printing the image onto paper or yupo, a tree-free synthetic alternative to traditional art paper. Then she proceeds to manipulate the paint. "I love the element of surprise and the accidents that occur when painting on glass and printing my images."
Karyn Kyte began sculpting as a child, using "mud pies" as her medium; however, her real passion for art came about while she was studying Medical Technology in college and then took a painting class. Soon, her interests moved back to clay, and she changed her major to Fine Arts. Karyn is a sculptor whose creations are spontaneous. When she sees a lump of clay, images start to form in that lump, willing itself into a certain form. Her pieces are inspired by her love of nature, and she uses shape, color, and movement to honor Earth and all its creatures. She tries to bring awareness to the fragility of Earth and of man's impact on it through her art. Not only is sculpting Karyn's way of showing gratitude to nature, to her, art is a way of seeing, being, and thinking. As she states, "I feel like the guy in Close Encounters making the lumps of clay into Devils Tower, not knowing why, just knowing he must." Karyn received her Bachelor of Science from the University of South Dakota.
Art Market Gallery, 422 S. Gay St, Knoxville, TN 37902. Hours: Tu-Th & Sa 11-6, Fri 11-9, Su 1-6. Information: 865-525-5265, www.artmarketgallery.net or www.Facebook.com/Art.Market.Gallery
Tennessee Theatre: Leon Bridges & Lianne La Havas
Category: Music
The neo-soul singer Rolling Stone called one of "10 New Artists You Need to Know," Leon Bridges is coming this October!
At the Tennessee Theatre, 604 S. Gay Street, Knoxville, TN 37902. For information/tickets: 865-684-1200, www.tennesseetheatre.com
Cades Cove Heritage Tours: Walker Sisters Quilt Exhibit & Tour
Category: Fine Crafts, History, heritage and Lecture, panel
Cades Cove Heritage Tours is offering, for a limited time, a Walker Sisters Quilt Exhibit & Tour.

On 9 am, Tuesday, October 4 , Cades Cove Heritage Tours will offer a
Walker Sisters Quilt Exhibit & Tour featuring The Walker Sisters Quilt Exhibit
and an exclusive presentation about The Walker Sisters of Little Greenbrier
by Robin Goddard.
The Walker Sisters grew to fame when they steadfastly refused to leave their family's homestead as the Parks Commission was working to purchase land that would later become the great Smoky Mountains national park. The sisters persevered and obtained rights to a lifetime lease of their home-place.

The six quilts on display at the Great Smoky Mountains heritage Center show the resourcefulness of mountain families. Constructed of fabric that was often made by the Walker Sisters themselves, the quilts are made from patters handed down through the generations. We have shown quilts as our permanent collections, but none as important to the history of the region as those of the Walker Sisters.

Our guests will enjoy a 50 minute presentation by Robin Goddard who had the privilege of spending time with the walker Sisters at their home-place. Robin will share her extensive knowledge about the Walker Sisters exclusively for our tours.

Robin will be a keynote speaker and workshop presenter ("Happy 100th Birthday, National Parks!") at the Delta Kappa Gamma International Honorary Teacher Society Convention to be held at the Opryland Hotel in Nashville this July.
Call 865-448-8838, Limited Seating Available, $20 per person. Tours depart at 9 am from the Great Smoky Mountains Heritage Center, Townsend, TN
Cades Cove Heritage Tours, Cades Cove Heritage Tours, PO Box 268, 123 Cromwell Drive, Townsend, TN 37882
Public Cinema Series: Dead Slow Ahead
Category: Film and Free event
Directed by Mauro Herce - The hypnotic rhythm of a freighter reveals the movement of machinery devouring its workers.
At THE PILOT LIGHT.
The Public Cinema is sponsored by the Visit Knoxville Film Office. The Public Cinema exists to share vital works of contemporary international and American cinema—works that might otherwise be unseen or overlooked by Knoxville audiences. Many of the films we screen are discoveries from the festival circuit; some will be Tennessee or regional premieres. Whatever we screen, our only agenda is to create a space for cinema as an art form and to promote discussion among discerning moviegoers. www.publiccinema.org
UT School of Music: Esther Waite; flute

Category: Free event and Music
Guest artist recital - Sandra G. Powell Recital Hall , Natalie L. Haslam Music Center
Unless otherwise noted, concerts are FREE and open to the public. The Natalie Haslam Music Center is located at 1741 Volunteer Blvd on the UT campus, and the Alumni Memorial Building is located at 1408 Middle Drive on the UT campus. *For individual or small group performances, please check the web site or call the day of the event for updates or cancellations: 865-974-5678, www.music.utk.edu/events
The Mill & Mine: Coheed and Cambria
Category: Music
With Very Special Guests Saves the Day - Polyphia
The Mill & Mine, 227 W. Depot Avenue, Knoxville, TN 37917. Tickets/information: http://themillandmine.com/
Union Avenue Books: Book signing & reading
Category: Free event and Literature, spoken word, writing
Book signing and discussion with Thierry J Sagnier author of The Fortunate Few: IVS Volunteers from Asia to the Andes
Union Ave Books, 517 Union Avenue, Knoxville, TN 37902. Information: 865-951-2180, www.unionavebooks.com
Zoo Knoxville: Senior Day (Free Admission)
Category: Festivals, special events, Free event and Science, nature
Seniors age 65 and over are invited to enjoy free zoo admission and parking on Senior Day at Zoo Knoxville, presented by Gentry Griffey Funeral Chapel and Crematory. Seniors will also receive a 10% discount on concessions and on purchases in the Zoo Shop. To receive free zoo admission and parking, visitors age 65 and over should check in at the Gentry Griffey tent located at the zoo's front entrance the day of the event and show proof of age. Senior groups are also encouraged to take advantage of Senior Day for an autumn outing. "A visit to the zoo isn't just for kids. The love of animals is ageless," says Zoo Knoxville CEO and President Lisa New. "We're very happy to have this opportunity to invite our senior guests to experience all the exciting things happening at Zoo Knoxville."
Zoo Knoxville, 3500 Knoxville Zoo Drive, Knoxville, TN 37914. Open every day except Christmas. Information: 865-637-5331, www.zooknoxville.org
Pellissippi State: Paper Trail Vol. III Exhibition
October 3, 2016 — October 21, 2016
Category: Exhibitions, visual art, Fine Crafts and Free event
Artwork inspired by study abroad experiences will be on display at Pellissippi State Community College for the Paper Trail Vol. III exhibit. The exhibit will include artwork created by Pellissippi State students and faculty during study abroad experiences over this past summer. Countries featured in the exhibit include Cuba, Germany, India, Italy and Scotland.
The Paper Trail Vol. III exhibit is free and open to the public. A reception to meet the student and faculty artists will be held from 3-5 p.m., Oct. 3. Some of the art will be for sale over the course of the exhibit.
"Study abroad is an amazing opportunity for our students" said Jennifer Brickey, a Pellissippi State art associate professor and frequent faculty advisor on study abroad trips. "This exhibition helps us all stop, reflect on our travel experiences and celebrate the impact it makes on our lives. I've had the enormous opportunity to witness students stepping outside their comfort zones and becoming totally immersed in a different culture." Brickey, who organized the exhibit, teaches in and directs the study abroad program to Italy through the Tennessee Consortium of International Studies. "It really is one of the best parts of my job, knowing that I may have contributed to the impact that a trip like this makes on student lives," Brickey said.
Hardin Valley Campus of Pellissippi State: 10915 Hardin Valley Road, Knoxville, TN 37932. Bagwell Center Gallery hours: M-F 10-6:30. Information: 865-694-6405, www.pstcc.edu/arts
The Tomato Head: Exhibition by Ruth Allen
October 2, 2016 — December 5, 2016
Category: Exhibitions, visual art and Free event
Back for her third showing at The Tomato Head, Ruth Allen skillfully crafts vivid drawings and paintings featuring nature's flowers and wildlife. Since her last visit from Athens, Georgia, Ruth has had two paintings selected for juried shows and currently has a painting showing at ArtPrize in Grand Rapids, Michigan.
Her work will be on view at Market Square from October 2 through November 7 and will then move to the West Knoxville Gallery on November 7 through December 5. For more artist information, please visit The Tomato head blog: http://thetomatohead.com/ruth-allen-featured-artist/ or https://www.etsy.com/shop/100tinybluebirds
Tomato Head, 12 Market Square (865-637-4067) and 7240 Kingston Pike, Suite 172 (865-584-1075), in Knoxville.
Arrowmont School of Arts and Crafts: Silk Painters International's "Silk in Transition"
October 1, 2016 — November 5, 2016
Category: Exhibitions, visual art and Free event
Arrowmont School of Arts and Crafts is exhibiting over 70 silk paintings by 36 national and international artists in two exhibitions. The exhibitions are in conjunction with the Silk Painter International's (SPIN) biennial conference "Silk in Transition" being held at Arrowmont October 7-15, 2016. Arrowmont invites the public to view the exhibitions and attend the reception. Admission is free.
A reception will be held Saturday, October 8, 2016, 6-8pm. Awards will be announced at 7pm.
SPIN members were asked to create works that answer the questions, "What does silk painting mean to you? What does it mean to the silk artist? What does it mean in a transforming landscape?" The result is a dynamic group of silk paintings, sculptures and installations that explore a variety of themes and subjects. Silk Painters International (SPIN) is an international organization of silk artists, painters, practitioners and educators. Their mission is to establish silk painting as a recognized art form by encouraging and promoting the collecting, displaying and production of silk art at the highest level.
In the Sandra J. Blain Gallery. Admission is free and open to the public. Gallery hours are Monday - Friday 9am - 5pm and Saturday 10am - 4pm. Arrowmont School of Arts and Crafts, 556 Parkway, Gatlinburg, TN 37738. Information: 865-436-5860, www.arrowmont.org
Ijams Hallway Gallery: Laura Baisden of Camp Nevernice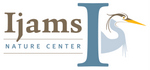 October 1, 2016 — October 31, 2016
Category: Exhibitions, visual art and Free event
Don't miss October's amazing exhibit by artist Laura Baisden of Camp Nevernice! Her unique and whimsical letterpress prints are all about the detail in the designs. Every poster is printed one color at a time, one poster at a time. All prints on display are available for purchase.
More events at http://ijams.org/events/. Ijams Nature Center, 2915 Island Home Ave, Knoxville, TN 37920. Hours: Grounds and trails open during daylight hours. The Visitor Center, including exhibits, gift shop, offices and restrooms is open M-Sat 9-5 and Sun 11-5. Information: 865-577-4717, www.ijams.org