Calendar of Events
Thursday, October 20, 2016
Arrowmont School of Arts and Crafts: Pigment of Our Imagination: Jewelry Exhibit by Sam Mitchell and Aric Verrastro
October 20, 2016 — December 13, 2016
Category: Exhibitions, visual art, Fine Crafts and Free event
Arrowmont School of Arts and Crafts invites you to view Pigment of Our Imagination – an exhibition by artists Sam Mitchell and Aric Verrastro. Pigment of Our Imagination showcases an array of mixed-media jewelry pieces created by Mitchell and Verrastro independently and collaboratively. Mitchell's whimsical adornment explores childhood themes through personal memory and new experiences she shares with her son. Verrastro's vibrant work reflects the energy of a city environment and its nightlife.
Sam Mitchell is a maker and educator residing in Iowa City, IA. She received her BFA from James Madison University in 2009 and her MFA in Metal and Jewelry Arts from the University of Iowa in 2014. Mitchell was a recipient of the Virginia Museum of Fine Arts Grant in 2012. Her most recent work has been shown at Sieraad in Amsterdam (2015), AV Gallery in Vilnius, Lithuania (2014) and The Walker Center in Minneapolis, MN (2014). For more information, visit her website at www.aldentedesigns.com.
Aric Verrastro is currently a foundations lecturer at the University of Wisconsin – Stout in Menomonie, WI. Verrastro received his MFA in Metalsmithing and Jewelry Design from Indiana University in 2015. Aric was recently selected as a finalist for the 2016 Art Jewelry Forum Artist Award. Verrastro's work has been exhibited nationally and internationally in Milwaukee, WI, Bloomington, IN, New York, NY, Houston, TX, Aspen, CO, Vilnius, Lithuania, Stockholm, Sweden, Munich, Germany and more. For more information, visit his website at www.aricverrastro.com.
In the Geoffrey A. Wolpert Gallery. Admission is free and open to the public. Gallery hours are Monday - Friday 9am - 5pm and Saturday 10am - 4pm. Arrowmont School of Arts and Crafts, 556 Parkway, Gatlinburg, TN 37738. Information: 865-436-5860, www.arrowmont.org
James White's Fort: HearthScares Tours
October 20, 2016 — October 29, 2016
7 PM
Category: Festivals, special events and History, heritage
October 20, 21, 22, 24, 25, 29, 7:00pm

Come and join the spirits for a tour of Downtown Knoxville's scariest landmarks. The tours, which last approximately two hours each, will visit the sites of some of Knoxville's best kept secrets. The tour will be about one and a half miles in length. All tours begin and end at James White's Fort located at the intersection of Hill Avenue and Hall of Fame Drive. Ample free parking is available for tour participants at the Fort.
Tours will depart promptly at 7:00pm each evening. Please plan to arrive between 6:30-6:45pm for check in. Each tour will end with a marshmallow roast around the fires at the Fort. Admission for Adults 16 and over will be $10.00 and $6.00 for children ages 6–15. Reservations are requested for large groups of 12 or more and may be made by calling the Fort at (865) 525–6514.
RESERVE YOUR PLACE NOW BEFORE THE GHOSTS AND GOBLINS DO! James White's Fort, 205 E. Hill Ave, Knoxville, TN 37915. Information: 865-525-6514, www.jameswhitefort.org
UT School of Music: UT Contemporary Music Festival

October 20, 2016 — October 22, 2016
3 PM
Category: Classes, workshops, Festivals, special events, Free event and Music
UT Contemporary Music Festival Opening Concert
Ensemble concert; UT Contemporary Music Ensemble presents works by Berio, Zorn, Simalchik, and Applebaum
10/20/2016 at 8:00 PM - Sandra G. Powell Recital Hall, Natalie L. Haslam Music Center
UT Contemporary Music Festival Gala Concert
Guest artist recital; featuring artist-in-residence Yarn/Wire and UT Contemporary Music Festival Call for Scores winner Travis Weller
10/21/2016 at 8:00 PM - Sandra G. Powell Recital Hall, Natalie L. Haslam Music Center
UT Contemporary Music Festival Concert
Ensemble concert; featuring the UT Electroacoustic Ensemble and the UT Contemporary Music Ensemble
10/22/2016 at 2:00 PM - Emporium Arts Center, 100 South Gay Street, Knoxville, TN
Unless otherwise noted, concerts are FREE and open to the public. The Natalie Haslam Music Center is located at 1741 Volunteer Blvd on the UT campus, and the Alumni Memorial Building is located at 1408 Middle Drive on the UT campus. *For individual or small group performances, please check the web site or call the day of the event for updates or cancellations: 865-974-5678, www.music.utk.edu/events
Bijou Theatre: An Evening with David Sedaris
Category: Comedy
With sardonic wit and incisive social critiques, David Sedaris has become one of America's pre-eminent humor writers.
Bijou Theatre, 803 S. Gay Street, Knoxville, TN 37902. Information/tickets: 865-522-0832, www.knoxbijou.com, www.ticketmaster.com
Knoxville Museum of Art: Dine & Discover
Category: Exhibitions, visual art, Free event and Lecture, panel
With Johnson Collection Curator Erin Corrales-Diaz.

Participants may bring lunch or call Kate Faulkner at 865-525-6101 x246 in advance to order a boxed lunch.
Knoxville Museum of Art, 1050 World's Fair Park Dr, Knoxville, TN 37916. Hours: Tuesday-Saturday, 10AM-5PM, Sunday, 1-5PM. Information: 865-525-6101, www.knoxart.org
Pellissippi State: Fall Choral Concert
Category: Music
This annual musical performance features student groups, Concert Chorale and Variations Ensemble, as well as select student soloists.
Clayton Performing Arts Center, Hardin Valley Campus of Pellissippi State: 10915 Hardin Valley Road, Knoxville, TN 37932. Information/tickets: 865-694-6405, www.pstcc.edu/arts
East Tennessee Community Design Center's Awards Gala
October 20, 2016
5:30-8:30PM
Category: Culinary arts, food, Festivals, special events and Fundraisers
We are pleased to announce that Mayor Rogero and long-time executive director, Annette Anderson, will be on hand this Thursday to present the first ever award named to honor the legendary former director. Last year's Bruce McCarty award winner Ashley Capps will be announcing Faris Eid as recipient of the 2016 Bruce McCarty Community Impact Award.

The Annette Anderson Director's Award is granted annually to clients of the East Tennessee Community Design Center who have demonstrated a commitment to making East Tennessee a better place. This award is a tribute to the legacy of Annette Anderson and the contributions she made to this region through her leadership and passion for our community. Annette served as executive director of the Design Center for over twenty years, and is among a handful of people who crafted what became the essence of ETCDC. Her vision, her relentless insistence on broad community involvement, and her commitment to quality design nurtured what has become the Design Center's legacy. The award is presented to celebrate and perpetuate the qualities of Annette Anderson in building a better future for East Tennessee.
The inaugural award will be presented to the Tanner Preservation Alliance, in Newport, TN, working tirelessly to restore the historic Tanner School building. Built in 1920 as one of nearly 5000 Rosenwald schools across the south, it served black children in the community from 1920 until integration of the school system in 1966.
Purchase Tickets for $150 at http://www.communitydc.org/2016awardsgala/ or call 865-525-9945. The Foundry, 747 Worlds Fair Park Dr, Knoxville, TN 37902.
Lecture on Beauford Delaney at Knoxville Museum of Art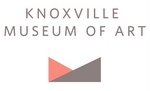 October 20, 2016
5:30-7:30PM
Category: Free event, History, heritage and Lecture, panel
Dr. Monique Y. Wells, founder and director of the organization dedicated to preserving Knoxville-born Beauford Delaney's artistic legacy in Paris, will speak at the Knoxville Museum of Art on Thursday October 20 5:30-7:30pm followed by a reception with cash bar. The program, jointly sponsored by the Beck Cultural Exchange Center, the East Tennessee History Center, the Knoxville Museum of Art, and the Knoxville (TN) chapter of The Links, Incorporated, is free and open to the public.

A 23-year resident of Paris, Dr. Wells co-founded the travel planning service Discover Paris! and created the company's Entrée to Black Paris tours and activities that bring the African-American experience in Paris to life. Dr. Well's freelance writing led her to uncover the story of Beauford Delaney's unmarked Paris burial place. She subsequently founded Les Amis de Beauford Delaney (Friends of Beauford Delaney) as a French non-profit association. In her endeavor to raise funds to place a tombstone at Beauford's previously unmarked grave, she became increasingly passionate about this artist's story and about his art. She recently organized the first-ever exhibition of Beauford's paintings from Paris private collections.

Beauford Delaney lived his final decades abroad in Paris and died there in 1979, but maintained close ties to Knoxville and family here throughout his life. His brother Joseph, also a distinguished artist, is perhaps better known locally than Beauford because Joseph eventually returned to his hometown, where he died in 1991.

For more information about this event, contact Kate Faulkner at kfaulkner@knoxart.org or 865.525.6101 ext 246.
Knoxville Museum of Art, 1050 World's Fair Park Dr, Knoxville, TN 37916. Hours: Tu-Sa 10-5, Su 1-5. Information: 865-525-6101, www.knoxart.org
East Tennessee History Center: Fountain City: People Who Made a Difference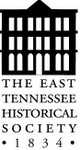 October 20, 2016
12:00-1:00PM
Category: Free event, History, heritage, Lecture, panel and Literature, spoken word, writing
Local historian and Shopper columnist Dr. Jim Tumblin will discuss his new book, Fountain City: People Who Made a Difference, the history of Knoxville's most fiercely independent community as told through the stories of 56 extraordinary citizens. From pioneers to civic leaders and selfless heroes, he shares the history of his beloved community written in the lives of its people. Beginning with the first permanent white settlement in 1788, Tumblin traces the establishment and growth of the area through the people and families who left a mark on what prior to the 1962 annexation by Knoxville, was one of the largest unincorporated cities in the United States. Books will be available for purchase, and Dr. Tumblin will be sign them following the lecture.
Dr. J.C. (Jim) Tumblin is a lifelong Fountain Citian and a 1944 graduate of Central High School. He holds a degree from the Illinois College of Optometry and practiced behavioral optometry in Fountain City for forty-six years. He is the past president of the Tennessee Optometric Association, the American Optometric Association, and the Optometric Extension Program Foundation. Dr. Tumblin has received multiple honors including the Tennessee Optometrist of the Year, the Fountain City Man of the Year, the Claude C. Myers Lifetime Achievement Award, the Fontinalis Award for Outstanding Contribution in Writing, and the Knoxville Central High School Wall of Fame, just to name a few. His regular history column appears in the Halls Shopper, and he is the co-author of Images of America: Fountain City.
Free and open to the public. Guests are invited to bring a "Brown Bag" lunch and enjoy the lecture. Soft drinks will be available.
East Tennessee Historical Society, 601 S. Gay Street, Knoxville, TN 37902. Museum hours: M-F 9-4, Sa 10-4, Su 1-5. Information: 865-215-8824, www.easttnhistory.org
Tennessee Valley Unitarian Universalist Church Gallery Exhibition
October 16, 2016 — December 8, 2016
Category: Exhibitions, visual art and Free event
Art exhibit by Thomas Riesing and Koichi Yamamoto
Opening reception November 18 from 5 to 8:00 p.m.; artists' talks at 6:30 p.m.

Thomas Riesing: These artworks, produced from 2007 to the present, utilize drawing not only to develop ideas before and during the painting process, but also as independent works of art. The drawing materials include graphite, silver point, and ballpoint pen. Riesing prefers sketching with ballpoint because of its fluidity and its unique ways of developing relative densities and layers of information. The graphite drawings allow for erasing and reduction, while the silver point drawings require a more deliberate, subtle approach to image and surface development. The places represented include East Tennessee and the Smoky Mountains, the Pocono Mountains and Delaware River Gap, and the forests along the coast of Oregon. Riesing responds to the light and space between and beyond the persistent verticality of the trees.

Koichi Yamamoto: Layers of line and folds within the sediment provide a sense of connection in Yamamoto's crafted illusion of landscape. The significance of each moment, a fraction of time, is not lost in the grand scale of the completed work. Removing copper from the plate surface, he begins to cultivate a specific landscape. Multiple prints from multiple plates provide maps of the excavation, each image a record of past events. Using these samples, he discovers a significant composition. In contrast, the monotype is transparent; there are no interruptions in form as it appears. It is a seemingly tangible moment and like tectonic plates, it is dynamic and in constant motion.
Free and open to the public. Tennessee Valley Unitarian Universalist Church, 2931 Kingston Pike, Knoxville, TN 37919. Gallery hours: M-Th 10-5, Su 10-1. Information: 865-523-4176, www.tvuuc.org
Fountain City Art Center: FCAC Annual Members' Show

October 14, 2016 — November 10, 2016
Category: Exhibitions, visual art and Free event
Opening reception on Fri Oct 14, 6:30-8:00 PM. Free and open to the public.

Exhibit viewing hours: Tu, Th 9-5; W, F 10-5; Sat 9-1. Fountain City Art Center, 213 Hotel Ave, Knoxville, TN 37918. Information: 865-357-2787, http://www.fountaincityartcenter.com/
Theatre Knoxville Downtown: Earth and Sky
October 14, 2016 — October 30, 2016
Category: Theatre
By Douglas Post, directed by Doug James. EARTH AND SKY is a poetic thriller about a would-be poet and part-time librarian named Sara McKeon whose lover of ten weeks, David Ames, is found dead one hot August morning in the city of Chicago. It appears that David, owner and manager of an expensive art-deco restaurant, may have been involved in several illicit activities including kidnapping, rape and murder. Unable to believe that the man she gave her heart to was a killer, and outraged that the police seem to have closed the book on the case, Sara begins her own investigation of the crime and is led deeper and deeper through the urban labyrinth into the contemporary underworld.
As the detective story moves forward in time, scenes from the love affair take us back to the moment when Sara and David first met. Finally the plots converge, and Sara finds herself face to face with the person who murdered her beloved.
Winner of the L. Arnold Weissberger Playwriting Competition sponsored by New Dramatists, this play received its world premiere at Second Stage in New York City. This exciting thriller examines the seedy urban underworld where murder leads to an indistinct demarcation between law enforcement and law infringement.
"Douglas Posts' EARTH AND SKY is a case of film noir on stage. The devious U-turns in the plot continue past the evening of this taut new thriller."
— NY Times
"…it is thoroughly engrossing, holding you fast for about 100 intermissionless minutes…a genuine cop thriller, with devious plot turns, tough, corner-of-the-mouth, Chandler/Hammett-style dialogue, and enough surprises to startle rabbits out of holes let alone hats."
— NY Post
Theatre Knoxville Downtown, 319 North Gay Street, Knoxville, TN 37917. Information & tickets: 865-544-1999, www.theatreknoxville.com