Calendar of Events
Sunday, October 30, 2016
McClung Museum: Subterranean Knoxville: The Buried Narrative of a Distracted City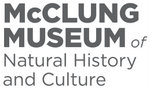 October 30, 2016
2-3:30 PM
Category: Free event, History, heritage and Lecture, panel
Join McClung Museum and journalist and author Jack Neely for the lecture "Subterranean Knoxville: The Buried Narrative of a Distracted City" as part of programming related to special exhibition, Knoxville Unearthed: Archaeology in the Heart of the Valley.
In living memory, Knoxville has found itself at the center of several large regional and superregional projects, from the Tennessee Valley Authority, to the University of Tennessee, to Oak Ridge National Laboratory, to the Great Smoky Mountains National Park. All along, however, it has survived as a unique American city, a former 18th-century capital continuing to evolve in its own sometimes erratic and contrary ways. This lecture will hit some high points, with tales of the city and the diverse array of people who have lived there. Neely, author of several books about Knoxville history and director of the new Knoxville History Project, also writes regularly for the Knoxville Mercury. Free to attend!
McClung Museum of Natural History and Culture, 1327 Circle Park Dr on the UT campus, Knoxville, TN 37996. Information: 865-974-2144, http://mcclungmuseum.utk.edu
Ijams Nature Center: Harvest Festival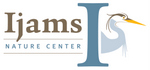 Category: Culinary arts, food, Kids, family, Literature, spoken word, writing and Science, nature
It's time for Ijams' 2nd annual Harvest Festival! Join us Sunday, Oct. 30, from 10 a.m. to 3 p.m. for amazing storytelling, hikes, a vendor marketplace, fun kid stuff, festive foods, a pumpkin patch and more. Cost is $7 for adults, $3 for kids ages 4-12, kids 3 and under free. Bring the whole family for $20!

Ijams Nature Center, 2915 Island Home Ave, Knoxville, TN 37920. Hours: Grounds and trails open during daylight hours. Call for Visitor Center hours. Information: 865-577-4717, www.ijams.org
15th Anniversary of Mighty Musical Monday
Category: Free event and Music
On October 30 at 2:00PM, (Doors open at 1:00 PM), join us to celebrate the 15th Anniversary of Mighty Musical Monday! This special Sunday matinee event will feature organ performances by Dr. Bill Snyder, Freddie Brabson, and Paul Swiderski and special guests Liz Peterson, Natalee Beeler Elkins, Kukuly and the Gypsy Feugo, and Kelle Jolly with Will Boyd. The Mighty Musical Monday program began in 2001, after the Tennessee's 1928 Wurlitzer organ was restored, in an effort to showcase this magnificent instrument and provide downtown workers, residents, and visitors with a free mid-day performance. Since its inception, the program has experienced a growing audience and is a favorite of many senior citizens. Dr. Bill Snyder, volunteer House Organist since 1979, has curated this program with great passion and dedication for the past 15 years. Mighty Musical Monday continues to be one of the free community programs that the Tennessee Theatre offers so our beautifully restored theatre can be enjoyed by all.
Tennessee Theatre, 604 S. Gay Street, Knoxville, TN 37902. For information/tickets: 865-684-1200, www.tennesseetheatre.com, www.ticketmaster.com
Friends of Music and the Arts: Procession for All Hallows' Eve
Category: Free event and Music
Featuring Choirs of the Ascension.
Church of the Ascension, 800 S Northshore Dr, Knoxville, TN 37919. Information: 865-588-0589, www.knoxvilleascension.org
Knoxville Children's Theatre: The Haunting of Hill House
October 28, 2016 — November 13, 2016
Category: Kids, family and Theatre
Knoxville Children's Theatre will present "The Haunting of Hill House" a live theatre version of Shirley Jackson's 1959 novel, especially adapted for young people, ages 11 and older, and families. The play will be performed October 28 through November 13, Thursdays and Fridays at 7 PM; Saturdays at 1 PM and 5 PM; Sundays at 3 PM. (There is no 5 PM performance on Oct. 29.)
Three strangers volunteer to accompany Dr. John Montague in an investigation of Hill House, a mysterious mansion with a reputation for being haunted. While the four are there, supernatural events drives them to the edge of sanity and pushes one toward a terrible end. The novel was a 1959 Finalist for the National Book Award, and Stephen King calls the book "one of the finest terror novels." Jackson is widely known to teenage readers for her macabre short story "The Lottery."
The play is performed by 10 talented young actors, from ages 14 to 18.
Knoxville Children's Theatre, 109 E. Churchwell Avenue, Knoxville, TN 37917. Information: 865-208-3677, www.childrenstheatreknoxville.com.
Pellissippi State: Bloody Bloody Andrew Jackson
October 28, 2016 — November 6, 2016
Category: History, heritage, Music and Theatre
A satirical emo rock musical and dramatized retelling of the controversial presidency of Andrew Jackson. "Bloody Bloody Andrew Jackson," written by Michael Friedman, discusses the role of populism in the actions of America's seventh president and draws parallels to today's political climate. The play is for mature audiences and is not suitable for children. There are clear parallels to this year's election cycle -- from the themes of populism and its political consequences to elections that feature the establishment versus the outsider. The play broaches topics like the 1830 Indian Removal Act and Jackson's debated marriage to his wife, Rachel.

Performance dates and times are 7:30 p.m., Oct. 28-29 and Nov. 4-5, and 2 p.m., Oct. 30 and Nov. 6. The performance on Sunday, Oct. 30, will be followed by a panel discussion on the play's themes. The panel will feature Wingerter; University of Tennessee professor Daniel M. Feller, caretaker of the Jackson papers, and a representative of the Cherokee Nation. The performance will feature guest musical director Michael Shirtz, a jazz musician and composer and faculty member at Terra State Community College in Ohio.
Tickets are $14 for adults or $12 for seniors or students. Clayton Performing Arts Center, Hardin Valley Campus of Pellissippi State: 10915 Hardin Valley Road, Knoxville, TN 37932. Information/tickets: 865-694-6405, www.pstcc.edu/arts
Fort Dickerson Park: Civil War Living History Days
October 28, 2016 — October 30, 2016
Category: Free event, History, heritage and Kids, family
At Fort Dickerson Park, 3000 Fort Dickerson Rd SW, Knoxville, TN 37920.
9 AM - 4 PM each day.
RB Morris: The Man Who Lives Here is Loony
October 27, 2016 — November 3, 2016
Category: Theatre
A play taken from the life and works of James Agee. The title comes from an anonymous person who knocked on the door of the building on St. James Place in Brooklyn where Agee was living and where he sometimes kept a goat. The incident was told to Agee's friend Wilder Hobson. The setting of the play is a room in the garret of that Brooklyn building on one night in the mid 20th century. Through the night The Man (Agee) reflects on his life and work, God and humanity, artists, literature and writers, New York and Knoxville, and the current American culture in the Nuclear Age.
Presented at the Knoxville Museum of Art, Thursday, Oct. 27 at 7:00 PM, Sunday Oct. 30 at 3:00 PM, Thursday November 3 at 7:00 PM and Sunday Nov. 6 at 3:00 PM. All shows $15. Tickets at www.rbmorris.com.
Knoxville Museum of Art, 1050 World's Fair Park Dr, Knoxville, TN 37916. Hours: Tuesday-Saturday, 10AM-5PM, Sunday, 1-5PM. Information: 865-525-6101, www.knoxart.org
Fly on the Ford
October 27, 2016 — October 30, 2016
Category: Festivals, special events and History, heritage
Experience the golden age of aviation, October 27-30, 2016 at the Knoxville Downtown Island Airport. For more information or to book your flight visit www.flytheford.org or 1 877 952 5395. Advance online $70, child $50 (17 and under), walk up $75.
Clarence Brown Theatre: This is Our Youth
October 26, 2016 — November 13, 2016
Category: Theatre
Set in Reagan-era New York, the play follows forty-eight hours in the lives of three wayward adolescents on the cusp of adulthood. Shy 19-year-old Warren has stolen $15,000 from his abusive father and turns to his bullying friend Dennis to hide both him and the money. Dennis then hatches a plan to score a major drug deal with the money, as well as to help romance Jessica, the girl Warren pines for. By turns funny, caustic and compassionate, it is a snapshot of the moment when many young people go out into the world, far less effectual than they could possibly imagine.
This production contains strong language and adult themes and is recommended for mature audiences only.
A Pay What You Wish Preview performance will be held Wednesday, October 26, a talk back with the cast will take place Sunday, November 6 following the 2:00 pm matinee, and an Open Captioned performance is on Sunday, November 13 at 2:00 pm.
Lab Theatre, 1714 Andy Holt Ave on the UT campus, Knoxville, TN 37996. For information: 865-974-5161, www.clarencebrowntheatre.com. For tickets: 865-974-5161, 865-656-4444, www.knoxvilletickets.com
Tennessee Valley Unitarian Universalist Church Gallery Exhibition
October 16, 2016 — December 8, 2016
Category: Exhibitions, visual art and Free event
Art exhibit by Thomas Riesing and Koichi Yamamoto
Opening reception November 18 from 5 to 8:00 p.m.; artists' talks at 6:30 p.m.

Thomas Riesing: These artworks, produced from 2007 to the present, utilize drawing not only to develop ideas before and during the painting process, but also as independent works of art. The drawing materials include graphite, silver point, and ballpoint pen. Riesing prefers sketching with ballpoint because of its fluidity and its unique ways of developing relative densities and layers of information. The graphite drawings allow for erasing and reduction, while the silver point drawings require a more deliberate, subtle approach to image and surface development. The places represented include East Tennessee and the Smoky Mountains, the Pocono Mountains and Delaware River Gap, and the forests along the coast of Oregon. Riesing responds to the light and space between and beyond the persistent verticality of the trees.

Koichi Yamamoto: Layers of line and folds within the sediment provide a sense of connection in Yamamoto's crafted illusion of landscape. The significance of each moment, a fraction of time, is not lost in the grand scale of the completed work. Removing copper from the plate surface, he begins to cultivate a specific landscape. Multiple prints from multiple plates provide maps of the excavation, each image a record of past events. Using these samples, he discovers a significant composition. In contrast, the monotype is transparent; there are no interruptions in form as it appears. It is a seemingly tangible moment and like tectonic plates, it is dynamic and in constant motion.
Free and open to the public. Tennessee Valley Unitarian Universalist Church, 2931 Kingston Pike, Knoxville, TN 37919. Gallery hours: M-Th 10-5, Su 10-1. Information: 865-523-4176, www.tvuuc.org
Theatre Knoxville Downtown: Earth and Sky
October 14, 2016 — October 30, 2016
Category: Theatre
By Douglas Post, directed by Doug James. EARTH AND SKY is a poetic thriller about a would-be poet and part-time librarian named Sara McKeon whose lover of ten weeks, David Ames, is found dead one hot August morning in the city of Chicago. It appears that David, owner and manager of an expensive art-deco restaurant, may have been involved in several illicit activities including kidnapping, rape and murder. Unable to believe that the man she gave her heart to was a killer, and outraged that the police seem to have closed the book on the case, Sara begins her own investigation of the crime and is led deeper and deeper through the urban labyrinth into the contemporary underworld.
As the detective story moves forward in time, scenes from the love affair take us back to the moment when Sara and David first met. Finally the plots converge, and Sara finds herself face to face with the person who murdered her beloved.
Winner of the L. Arnold Weissberger Playwriting Competition sponsored by New Dramatists, this play received its world premiere at Second Stage in New York City. This exciting thriller examines the seedy urban underworld where murder leads to an indistinct demarcation between law enforcement and law infringement.
"Douglas Posts' EARTH AND SKY is a case of film noir on stage. The devious U-turns in the plot continue past the evening of this taut new thriller."
— NY Times
"…it is thoroughly engrossing, holding you fast for about 100 intermissionless minutes…a genuine cop thriller, with devious plot turns, tough, corner-of-the-mouth, Chandler/Hammett-style dialogue, and enough surprises to startle rabbits out of holes let alone hats."
— NY Post
Theatre Knoxville Downtown, 319 North Gay Street, Knoxville, TN 37917. Information & tickets: 865-544-1999, www.theatreknoxville.com