Calendar of Events
Thursday, October 6, 2016
Ghoulishly Goodwill Costume Contest
October 6, 2016 — November 3, 2016
Category: Festivals, special events
Things are about to get spooky! Show your Halloween spirit in the Ghoulishly Goodwill Costume Contest! Make Goodwill Your Halloween Headquarters! From the most neon 80's prom queen to the most terrifying zombie hoard, Goodwill has everything you need for Halloween! We have a wide selection of clothing and accessories that could be used to make the ultimate costume, whether you're going scary, quirky, funny or giant! Show off your best outfit in the annual Ghoulishly Goodwill Costume Contest for your chance to win great Zoo Knoxville prizes!
To enter to the Ghoulishly Goodwill Costume contest, participants must submit their entry by the end of day on Thursday, November 3rd in any one of the following ways: https://www.facebook.com/GWIKTN/. The winners will be announced on Friday, November 4th via social media. Grand Prize – A family membership to the Knoxville Zoo. 2nd Prize – A family 4-pack of tickets to the Knoxville Zoo. 3rd Prize – Two tickets to the Knoxville Zoo.
Appalachian Arts Craft Center: Fall Porch Sale

October 6, 2016 — October 23, 2016
Category: Exhibitions, visual art, Fine Crafts and Free event
The Appalachian Arts Craft Center in Norris will hold its Fall Porch Sale starting Thursday, October 6, and running for about two weeks. The Porch Sale features outdated stock, seconds, student crafts and unjuried work by members of the Craft Center. It's an excellent time to get great deals. There will also be baked goods for sale.
The Appalachian Arts Craft Center is a nonprofit center that has been fulfilling its mission by promoting traditional artists and crafts in the East Tennessee area for 40 years. Currently the center has about 70 crafters who sell in the shop.
Appalachian Arts Craft Center: 2716 Andersonville Highway, Clinton, TN. Hours: M-Sa 10-6, Su 1-5. Information: 865-494-9854, www.appalachianarts.net
Zoo Knoxville: Boo! at the Zoo!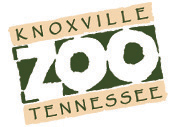 October 6, 2016 — October 23, 2016
5:30-8 PM
Category: Festivals, special events and Kids, family
Knoxville's largest Halloween event features 12 nights of safe and not-too-scary fun scheduled over three weekends; Thursday through Sunday, Oct. 6-9, and continuing Thursday through Sunday, Oct. 13-16 and Oct. 20-23, from 5:30-8:00 p.m. each evening.

BOO! at the Zoo, a Halloween tradition for 30 years, is a family event featuring trick-or-treating through the zoo along the BOO! Trail, the Chick-fil-A Monster Mash tent with fun that's perfect for preschool and elementary-aged event-goers, friendly costumed characters and entertainers throughout the zoo, and the only "haunted" carousel in East Tennessee, the Scary-Go-Round. (How can you tell it's haunted? It goes backwards, of course.)

Knoxville Zoo, 3500 Knoxville Zoo Drive, Knoxville, TN 37914. Open every day except Christmas. Information & tickets: 865-637-5331, www.knoxville-zoo.org
LispectorFest: A Celebration of the Work of Clarice Lispector
October 6, 2016 — October 13, 2016
Category: Free event, History, heritage and Literature, spoken word, writing
Hailed as one of the premier Latin American prose writers of the modern era, Brazilian author Clarice Lispector (1920-1977) has been compared to the likes of Woolf, Kafka, and Nabokov. Although she has historically received relatively little attention in the United States, a new English translation of her short stories has opened her work to wider audiences, and many readers are now discovering the woman Colm Tobin hails as "one of the hidden geniuses of the twentieth century."
Join us as we partner with UTK's College of Arts and Sciences department of Modern Foreign Languages and Literature to present LispectorFest: A Celebration of the Work of Clarice Lispector. The public is invited to take part in a series of guided readings and discussions of several of Lispector's short stories at Lawson McGhee Library, 500 West Church Avenue, 6:30-8:00 on Thursday, October 6 and Thursday, October 13.
Free and open to the public.
http://www.knoxlib.org/calendar-programs/programs-and-partnerships/lispectorfest or (865) 215-8700.
Gallery 1010: Laundry
October 6, 2016 — October 8, 2016
Category: Exhibitions, visual art and Free event
Paris Woodhull
"Laundry" will be a compilation of my recent works that explore textiles and femininity and fashion. It will be an exploration of hand painted textiles, papier-mâché garments and what I like to refer to as "touchables" (wall-hangings).
Gallery 1010, 113 S. Gay Street, Knoxville, TN 37902. Information: http://art.utk.edu/gallery1010
Carson-Newman University presents Heritage Edition of the Saint John's Bible
Category: Festivals, special events
Carson-Newman University, Jefferson City, TN has been gifted a complete set of the Heritage Edition of the Saint John's Bible (www.saintjohnsbible.org) and is projecting the opening of The Lynn and Lyndsey Denton Gallery featuring the Bible on October 6, 2016. Donald Jackson is the artistic director and primary calligrapher for the Bible project (https://www.saintjohnsbible.org/promotions/process/dream.htm#). He is also the calligrapher for the Queen of England.
Information: Rev. Nenette Measels, Director of Campus Ministries, 865-471-3437 or nmeasels@cn.edu
Knoxville Writers Guild: Contest Winners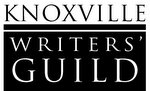 Category: Literature, spoken word, writing
Contest Winners read. Catch this exciting display of talent!
The event, which will be open to the public, will begin at 7 p.m. in Central United Methodist Church's Fellowship Hall at 201 E. Third Ave. Attendees should enter off of the large parking lot behind the church. A $2 donation is requested at the door. The building is handicapped accessible. Info: www.KnoxvilleWritersGuild.org
Pellissippi State: Faculty Recital
Category: Music
Our Music faculty members take the stage as they perform a varied range
of instrumental and vocal pieces.
Clayton Performing Arts Center, Hardin Valley Campus of Pellissippi State: 10915 Hardin Valley Road, Knoxville, TN 37932. Information/tickets: 865-694-6405, www.pstcc.edu/arts
Joy of Music Youth Music School: Shop and Support Event
Category: Festivals, special events and Fundraisers
Talbots Hosts and Evening of Shopping to Benefit JoMS. Shop and enjoy light refreshments! Ten percent of your merchandise purchases goes to the Joy of Music School in support of free music lessons and instruments for children and teens who have the talent, but who lack the means.
Talbots: 5614 Kingston Pike, Knoxville, Tenn. Call 865-584-3714 to RSVP, but it's not required. Joy of Music School, 1209 Euclid Avenue Knoxville, TN 37921. Information: 865-525-6806, www.joyofmusicschool.org
Knoxville Symphony Orchestra: Gabriel Lefkowitz and Friends

October 5, 2016 — October 6, 2016
7 PM
Category: Music
Part of the Merchant & Gould Concertmaster Series
Gabriel Lefkowitz, violin and Kevin Class, piano
BRAHMS: Sonata No. 1 in G Major
SCHUBERT: "Trout" Quintet
At the Knoxville Museum of Art, 1050 World's Fair Park Dr. Tickets and information: 865-291-3310, www.knoxvillesymphony.com
Art Market Gallery: Works by Brenda Mills & Karen Kyte
October 4, 2016 — October 30, 2016
Category: Exhibitions, visual art and Free event
Recent works by painter Brenda Mills and clay sculptor Karen Kyte will be on display at the Art Market Gallery. An opening reception for the featured artists will begin at 5:30 p.m., October 7, during Downtown Knoxville's monthly First Friday Art Walk, with complimentary refreshments, and music performed by John Kueny.
Brenda Mills is a water-media painter and pastel artist with a Cum Laude BFA from the University of Tennessee. A self-described "country girl" originally from Kingsport, Tennessee now residing in Knoxville, Brenda has won many national and regional awards. Her work was most recently accepted into the Tennessee Watercolor Society's 35th Juried Exhibition. When painting in watermedia, Brenda uses liquid acrylics, mainly for their intense color and glazability. Trained as a printmaker in college, she begins her paintings on glass, printing the image onto paper or yupo, a tree-free synthetic alternative to traditional art paper. Then she proceeds to manipulate the paint. "I love the element of surprise and the accidents that occur when painting on glass and printing my images."
Karyn Kyte began sculpting as a child, using "mud pies" as her medium; however, her real passion for art came about while she was studying Medical Technology in college and then took a painting class. Soon, her interests moved back to clay, and she changed her major to Fine Arts. Karyn is a sculptor whose creations are spontaneous. When she sees a lump of clay, images start to form in that lump, willing itself into a certain form. Her pieces are inspired by her love of nature, and she uses shape, color, and movement to honor Earth and all its creatures. She tries to bring awareness to the fragility of Earth and of man's impact on it through her art. Not only is sculpting Karyn's way of showing gratitude to nature, to her, art is a way of seeing, being, and thinking. As she states, "I feel like the guy in Close Encounters making the lumps of clay into Devils Tower, not knowing why, just knowing he must." Karyn received her Bachelor of Science from the University of South Dakota.
Art Market Gallery, 422 S. Gay St, Knoxville, TN 37902. Hours: Tu-Th & Sa 11-6, Fri 11-9, Su 1-6. Information: 865-525-5265, www.artmarketgallery.net or www.Facebook.com/Art.Market.Gallery
Pellissippi State: Paper Trail Vol. III Exhibition
October 3, 2016 — October 21, 2016
Category: Exhibitions, visual art, Fine Crafts and Free event
Artwork inspired by study abroad experiences will be on display at Pellissippi State Community College for the Paper Trail Vol. III exhibit. The exhibit will include artwork created by Pellissippi State students and faculty during study abroad experiences over this past summer. Countries featured in the exhibit include Cuba, Germany, India, Italy and Scotland.
The Paper Trail Vol. III exhibit is free and open to the public. A reception to meet the student and faculty artists will be held from 3-5 p.m., Oct. 3. Some of the art will be for sale over the course of the exhibit.
"Study abroad is an amazing opportunity for our students" said Jennifer Brickey, a Pellissippi State art associate professor and frequent faculty advisor on study abroad trips. "This exhibition helps us all stop, reflect on our travel experiences and celebrate the impact it makes on our lives. I've had the enormous opportunity to witness students stepping outside their comfort zones and becoming totally immersed in a different culture." Brickey, who organized the exhibit, teaches in and directs the study abroad program to Italy through the Tennessee Consortium of International Studies. "It really is one of the best parts of my job, knowing that I may have contributed to the impact that a trip like this makes on student lives," Brickey said.
Hardin Valley Campus of Pellissippi State: 10915 Hardin Valley Road, Knoxville, TN 37932. Bagwell Center Gallery hours: M-F 10-6:30. Information: 865-694-6405, www.pstcc.edu/arts