Calendar of Events
Sunday, October 23, 2016
Shape Note Singing at Maryville College
Category: Free event, History, heritage and Music
Traditional shape note singing from The New Harp of Columbia on the campus of Maryville College. No experience is necessary; all are welcome to listen or join in.
October 23, 2:00 PM. Center for Campus Ministry, Maryville College. www.oldharp.org or Tom or Nancy Taylor, 865 984-8585.
Knoxville Museum of Art: Public Cinema Series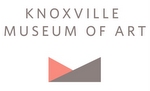 Category: Film and Free event
The Public Cinema exists to share vital works of contemporary international and American cinema—works that might otherwise be unseen or overlooked by Knoxville audiences. Many of the films we screen are discoveries from the festival circuit; some will be Tennessee or regional premieres. Whatever we screen, our only agenda is to create a space for cinema as an art form and to promote discussion among discerning moviegoers. www.publiccinema.org
Homo Sapiens
INTERNATIONAL CURRENTS, Dir. by Nikolaus Geyrhalter
Stunning images of forgotten places, buildings we constructed and then left.
Knoxville Museum of Art, 1050 World's Fair Park Dr, Knoxville, TN 37916. Hours: Tuesday-Saturday, 10AM-5PM, Sunday, 1-5PM. Information: 865-525-6101, www.knoxart.org
UT Gardens: HowlOWeen Pooch Parade and Pet Expo
October 23, 2016
1:00-5:00PM
Category: Festivals, special events and Kids, family
HowlOWeen Pooch Parade and Pet Expo
Sunday, Oct. 23, 1-5 p.m.
This fun event caters to dogs and dog lovers. Presented by the UT Gardens and the UT College of Veterinary Medicine it will feature a judged costume parade with prizes, and an expo of educational booths, pet-related businesses, and local rescue groups. We will be hosting a pet food drive to benefit Pantry for Feeding Pets.
Admission is free to the event with a fee for parade participants. Pre-registration will be available soon. Parade fees will be $10 per costume entry if you pre-register. Costume entries may include more than one dog. Although pre-registration for the parade is requested, you will be able to register onsite from 1pm until 2:15. Day-of registration fees will be $15 per costume entry. The parade will begin at 2:30 pm.
This event will be held rain or shine. In the case of severe weather, we will move indoors in the Brehm Animal Science Arena on the Ag Campus.
Please see our website for more details - https://ag.tennessee.edu/utg
You can register online. https://utgardens.wildapricot.org/UTGardensEvents.
UT Gardens, Chapman Drive, Knoxville, TN 37996. Information: 865-974-7151, http://utgardens.tennessee.edu
Candoro Arts and Heritage Center: Homecoming
October 23, 2016
2:00-6:00PM
Category: Culinary arts, food, Festivals, special events, Free event, History, heritage, Kids, family and Music
Marble Craftsmen and General Public Come Together for Candoro Homecoming Chili Supper, a South Knoxville Gathering Honoring Workers of Former Candoro Marble Company
For years since the closing of the marble business, artists and musicians have been drawn to the Candoro Marble Building because of its inspirational architecture and beautiful grounds. With great anticipation for swapping stories, South Knoxville marble artisans encourage everyone to re-discover South Knoxville and visit Knoxville's historic Candoro Marble Building… where art and history come together to enhance the community. Docents of the historic marble building volunteer their time and talents for this homespun reunion to encourage visitors to South Knoxville's beautiful Candoro Marble Building, which is on the National Register of Historic Places.
The Sunday afternoon get-together at Candoro harkens back to a time when South Knoxville was the largest supplier of Tennessee pink marble in the United States. The Candoro Building is covered floor to ceiling in marble and currently serves South Knoxville's Vestal community as a place for art, yoga, and celebration. Candoro Fall Homecoming takes includes a Chili Supper and music by Knox County Jug Stompers. Everyone is encouraged to bring marble items and showcase their marble objects made by the craftsmen who worked at the Candoro Marble Company from the 1920s through the 1970s. Visitors can tour the historic building, sit on chunks of marble, listen to the live band, and savor Chili on an autumn afternoon.
Candoro Arts and Heritage Center, 4450 Candora Ave., Knoxville, TN 37920. http://www.candoromarble.org
Knoxville Botanical Garden and Arboretum: 7th Annual Fall Festival
Category: Culinary arts, food, Festivals, special events, Free event, Kids, family and Science, nature
Fall into fun at the Knoxville Botanical Garden & Arboretum's 7th Annual Fall Festival! Join us on our LeConte Meadow, with the brilliant backdrop of the Great Smoky Mountains in fall color. The Fall Festival offers something for everyone: tasty food, kid's crafts, hayrides, marshmallow roasting, regional vendors, and more. Admission is free! Won't you celebrate the season with us?
Here's what's happening!
• Hayride Tours
• Blessing of the Animals at 3:00 pm ... bring your dog!
• Story Thyme in the Secret Garden at 1:30, 2:30 and 3:30
• Bicycle Powered Merry-Go-Round
• Glass Blowing Demonstrations by Dan Hamrin
• Photo Op at the Big Red Adirondack Chair!
Children's Crafts/Activities
• Pumpkin decorating
• Scarecrow Making
• Pinecone Birdfeeders
• Acorn Art
• ... and more!
Don't miss our craft vendors ... with plenty of things for adults!
• Dancing Ledge Earth Works
• DM Designs
• Happy Skin Naturals
• JH Statuary
• The Fat Calico
• Beaver Creek Nursery
• ... and many more!
And if you're hungry, swing by our food vendors! The Coop, Happy Badger, Checkerboard BBQ
Knoxville Botanical Garden and Arboretum, 2743 Wimpole Ave, Knoxville, TN 37914. Hours: Gardens open daily from dawn to dusk. Information: 865-862-8717, www.knoxgarden.org
Rose Center: Mountain Makins Festival
October 21, 2016 — October 23, 2016
Category: Festivals, special events
Mountain Makins, the annual Rose Center festival in Morristown honoring Appalachian arts, crafts, and music, celebrated its 40th anniversary this past fall, and it just received a belated birthday honor. The Southeast Festivals and Events Association named the event the Best Festival in the Southeast at its annual conference in South Carolina.
The Mountain Makins Festival, held on the fourth weekend of October, began in 1976 as a way to raise funds to save the historic Rose School and repurpose it as a museum and cultural center. Its aim is to celebrate the very best of Appalachian culture, from crafts to music. Over the years, it has grown to include dancing, demonstrations, food, storytelling, an author's corner, and much more.

The 2016 Mountain Makins Festival will be held October 21-23. More information is available at RoseCenter.org or facebook.com/mountainmakinsfestival.
Knoxville Opera: The Pirates of Penzance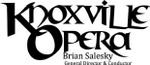 October 21, 2016 — October 23, 2016
Category: Kids, family, Music and Theatre
"I'll be true to the song I sing, and live and die a Pirate King." BUNGLING PIRATES AND BOBBIES… A BEVY OF BEAUTIFUL MAIDENS… THE VERY MODEL OF A MODERN MAJOR-GENERAL! Gilbert and Sullivan's comic classic is packed full of sentimental pirates, blundering police, and improbable paradoxes. Join the band of swashbuckling buccaneers, bumbling British Bobbies, frolicsome Victorian maidens, and the delightful "model of a modern Major-General" for a rollicking romp over the rocky coast of Cornwall. Performed in English.
Friday, October 21, 2016 at 7:30 pm and Sunday, October 23, 2016 at 2:30 pm
Opera preview hosted by Maestro Salesky begins 45 minutes prior to each performance. All students are invited to take photos with the cast on the set after the final curtain.
At the Tennessee Theatre, 604 S. Gay Street, Knoxville, TN 37902. Tickets and info from Knoxville Opera: 865 524-0795, http://www.knoxvilleopera.com/the-pirates-of-penzance/
Knoxville Horror Film Fest 8
October 21, 2016 — October 23, 2016
Category: Festivals, special events and Film
On October 21-23 Knoxville Horror Film Fest is back for the 8th year with our beastliest fest yet. This year we've got 10 horrific feature films, another batch of bloody good shorts, the 6th annual Grindhouse Grind-Out and lots more.
KHFF8 will take place at Regal Cinemas Downtown West 8, 1640 Downtown W Blvd, Knoxville, TN 37919, on Friday night and all day Saturday, and then the festivities will move over to Scruffy City Hal 32 Market Square, Knoxville, TN 37902l, Sunday night for the final 2 films and the awards ceremony.
For more information please visit https://www.facebook.com/KnoxvilleHorrorFilmFest/?fref=nf.
James White's Fort: HearthScares Tours
October 20, 2016 — October 29, 2016
7 PM
Category: Festivals, special events and History, heritage
October 20, 21, 22, 24, 25, 29, 7:00pm

Come and join the spirits for a tour of Downtown Knoxville's scariest landmarks. The tours, which last approximately two hours each, will visit the sites of some of Knoxville's best kept secrets. The tour will be about one and a half miles in length. All tours begin and end at James White's Fort located at the intersection of Hill Avenue and Hall of Fame Drive. Ample free parking is available for tour participants at the Fort.
Tours will depart promptly at 7:00pm each evening. Please plan to arrive between 6:30-6:45pm for check in. Each tour will end with a marshmallow roast around the fires at the Fort. Admission for Adults 16 and over will be $10.00 and $6.00 for children ages 6–15. Reservations are requested for large groups of 12 or more and may be made by calling the Fort at (865) 525–6514.
RESERVE YOUR PLACE NOW BEFORE THE GHOSTS AND GOBLINS DO! James White's Fort, 205 E. Hill Ave, Knoxville, TN 37915. Information: 865-525-6514, www.jameswhitefort.org
Tennessee Valley Unitarian Universalist Church Gallery Exhibition
October 16, 2016 — December 8, 2016
Category: Exhibitions, visual art and Free event
Art exhibit by Thomas Riesing and Koichi Yamamoto
Opening reception November 18 from 5 to 8:00 p.m.; artists' talks at 6:30 p.m.

Thomas Riesing: These artworks, produced from 2007 to the present, utilize drawing not only to develop ideas before and during the painting process, but also as independent works of art. The drawing materials include graphite, silver point, and ballpoint pen. Riesing prefers sketching with ballpoint because of its fluidity and its unique ways of developing relative densities and layers of information. The graphite drawings allow for erasing and reduction, while the silver point drawings require a more deliberate, subtle approach to image and surface development. The places represented include East Tennessee and the Smoky Mountains, the Pocono Mountains and Delaware River Gap, and the forests along the coast of Oregon. Riesing responds to the light and space between and beyond the persistent verticality of the trees.

Koichi Yamamoto: Layers of line and folds within the sediment provide a sense of connection in Yamamoto's crafted illusion of landscape. The significance of each moment, a fraction of time, is not lost in the grand scale of the completed work. Removing copper from the plate surface, he begins to cultivate a specific landscape. Multiple prints from multiple plates provide maps of the excavation, each image a record of past events. Using these samples, he discovers a significant composition. In contrast, the monotype is transparent; there are no interruptions in form as it appears. It is a seemingly tangible moment and like tectonic plates, it is dynamic and in constant motion.
Free and open to the public. Tennessee Valley Unitarian Universalist Church, 2931 Kingston Pike, Knoxville, TN 37919. Gallery hours: M-Th 10-5, Su 10-1. Information: 865-523-4176, www.tvuuc.org
Theatre Knoxville Downtown: Earth and Sky
October 14, 2016 — October 30, 2016
Category: Theatre
By Douglas Post, directed by Doug James. EARTH AND SKY is a poetic thriller about a would-be poet and part-time librarian named Sara McKeon whose lover of ten weeks, David Ames, is found dead one hot August morning in the city of Chicago. It appears that David, owner and manager of an expensive art-deco restaurant, may have been involved in several illicit activities including kidnapping, rape and murder. Unable to believe that the man she gave her heart to was a killer, and outraged that the police seem to have closed the book on the case, Sara begins her own investigation of the crime and is led deeper and deeper through the urban labyrinth into the contemporary underworld.
As the detective story moves forward in time, scenes from the love affair take us back to the moment when Sara and David first met. Finally the plots converge, and Sara finds herself face to face with the person who murdered her beloved.
Winner of the L. Arnold Weissberger Playwriting Competition sponsored by New Dramatists, this play received its world premiere at Second Stage in New York City. This exciting thriller examines the seedy urban underworld where murder leads to an indistinct demarcation between law enforcement and law infringement.
"Douglas Posts' EARTH AND SKY is a case of film noir on stage. The devious U-turns in the plot continue past the evening of this taut new thriller."
— NY Times
"…it is thoroughly engrossing, holding you fast for about 100 intermissionless minutes…a genuine cop thriller, with devious plot turns, tough, corner-of-the-mouth, Chandler/Hammett-style dialogue, and enough surprises to startle rabbits out of holes let alone hats."
— NY Post
Theatre Knoxville Downtown, 319 North Gay Street, Knoxville, TN 37917. Information & tickets: 865-544-1999, www.theatreknoxville.com