Calendar of Events
Wednesday, October 5, 2016
Knoxville Symphony Orchestra: Gabriel Lefkowitz and Friends

October 5, 2016 — October 6, 2016
7 PM
Category: Music
Part of the Merchant & Gould Concertmaster Series
Gabriel Lefkowitz, violin and Kevin Class, piano
BRAHMS: Sonata No. 1 in G Major
SCHUBERT: "Trout" Quintet
At the Knoxville Museum of Art, 1050 World's Fair Park Dr. Tickets and information: 865-291-3310, www.knoxvillesymphony.com
Celebrating the Art of Survivorship
October 5, 2016
11:00AM-1:00PM
Category: Fundraisers
Save the date for the annual Fall Luncheon and Silent Auction for the Cancer Support Community of East Tennessee. The fundraiser will be Wednesday, October 5, 2016, 11:00-1:00 PM, at The Foundry at World's Fair Park.
Lisa Patton, author of the bestselling novel, Whistling Dixie in a Nor'easter, will be the featured speaker. She is an alumna of the University of Alabama who grew up in Memphis. A breast cancer survivor, Lisa considers her primary roles to be a mother, event speaker and animal lover.
Please call (865) 546-4661 for more information. www.CancerSupportET.org
Knoxville Jazz Orchestra: Jazz Lunch @ The Square Room
Category: Culinary arts, food and Music
1st Wednesday of each month - $15 admission includes lunch. Hosted by Wes Lunsford.

At 6 feet, 6 inches tall, Dexter Gordon was both literally and figuratively a giant of the tenor saxophone. One of the earliest tenor men to adapt the language of bebop, Dexter was an important early influence on both John Coltrane and Sonny Rollins. In a career that spanned more than 40 years, Dexter created an immediately recognizable sound, distinguishable by his large, dark tone, unique sense of swing, and playful melodic sense. In this special program, saxophonist Jamel Mitchell will draw from Gordon's iconic recordings, performing classics such as "Fried Bananas," "Second Balcony Jump," "Cheesecake," "Laura" and others.
Featuring:
Jamel Mitchell, tenor saxophone
Keith L. Brown, piano
Jon Hamar, bass
Keith R. Brown, drums
4 Market Square, Knoxville, TN 37902. Knoxville Jazz Orchestra: 865-573-3226, www.knoxjazz.org
The Mill & Mine: Big Ears Preview Event
Category: Free event and Music
On Wednesday, October 5th, AC Entertainment will be sharing the full Big Ears lineup and tickets will go on sale. That evening at 7pm, we'll be hosting a free Preview of Big Ears 2017 event featuring the wonderful singer and composer Julianna Barwick and harpist Mary Lattimore (who was a special guest at this year's Big Ears iteration). The concert will take place at our fabulous new music hall The Mill & Mine, which has evolved quite a bit since its opening weekend during Big Ears 2016. The evening will also include a word from our film partners at the Public Cinema, along with exciting peeks into the Big Ears documentary, still very much a work-in-progress by the amazing team at Rock Fish Stew. It's not necessary to do so in order to attend, but you can RSVP to the free event on Facebook to connect with others who are interested in attending: https://www.facebook.com/events/115635155560056/
The Mill & Mine, 227 W. Depot Avenue, Knoxville, TN 37917. Tickets/information: http://themillandmine.com/
Art Market Gallery: Works by Brenda Mills & Karen Kyte
October 4, 2016 — October 30, 2016
Category: Exhibitions, visual art and Free event
Recent works by painter Brenda Mills and clay sculptor Karen Kyte will be on display at the Art Market Gallery. An opening reception for the featured artists will begin at 5:30 p.m., October 7, during Downtown Knoxville's monthly First Friday Art Walk, with complimentary refreshments, and music performed by John Kueny.
Brenda Mills is a water-media painter and pastel artist with a Cum Laude BFA from the University of Tennessee. A self-described "country girl" originally from Kingsport, Tennessee now residing in Knoxville, Brenda has won many national and regional awards. Her work was most recently accepted into the Tennessee Watercolor Society's 35th Juried Exhibition. When painting in watermedia, Brenda uses liquid acrylics, mainly for their intense color and glazability. Trained as a printmaker in college, she begins her paintings on glass, printing the image onto paper or yupo, a tree-free synthetic alternative to traditional art paper. Then she proceeds to manipulate the paint. "I love the element of surprise and the accidents that occur when painting on glass and printing my images."
Karyn Kyte began sculpting as a child, using "mud pies" as her medium; however, her real passion for art came about while she was studying Medical Technology in college and then took a painting class. Soon, her interests moved back to clay, and she changed her major to Fine Arts. Karyn is a sculptor whose creations are spontaneous. When she sees a lump of clay, images start to form in that lump, willing itself into a certain form. Her pieces are inspired by her love of nature, and she uses shape, color, and movement to honor Earth and all its creatures. She tries to bring awareness to the fragility of Earth and of man's impact on it through her art. Not only is sculpting Karyn's way of showing gratitude to nature, to her, art is a way of seeing, being, and thinking. As she states, "I feel like the guy in Close Encounters making the lumps of clay into Devils Tower, not knowing why, just knowing he must." Karyn received her Bachelor of Science from the University of South Dakota.
Art Market Gallery, 422 S. Gay St, Knoxville, TN 37902. Hours: Tu-Th & Sa 11-6, Fri 11-9, Su 1-6. Information: 865-525-5265, www.artmarketgallery.net or www.Facebook.com/Art.Market.Gallery
Pellissippi State: Paper Trail Vol. III Exhibition
October 3, 2016 — October 21, 2016
Category: Exhibitions, visual art, Fine Crafts and Free event
Artwork inspired by study abroad experiences will be on display at Pellissippi State Community College for the Paper Trail Vol. III exhibit. The exhibit will include artwork created by Pellissippi State students and faculty during study abroad experiences over this past summer. Countries featured in the exhibit include Cuba, Germany, India, Italy and Scotland.
The Paper Trail Vol. III exhibit is free and open to the public. A reception to meet the student and faculty artists will be held from 3-5 p.m., Oct. 3. Some of the art will be for sale over the course of the exhibit.
"Study abroad is an amazing opportunity for our students" said Jennifer Brickey, a Pellissippi State art associate professor and frequent faculty advisor on study abroad trips. "This exhibition helps us all stop, reflect on our travel experiences and celebrate the impact it makes on our lives. I've had the enormous opportunity to witness students stepping outside their comfort zones and becoming totally immersed in a different culture." Brickey, who organized the exhibit, teaches in and directs the study abroad program to Italy through the Tennessee Consortium of International Studies. "It really is one of the best parts of my job, knowing that I may have contributed to the impact that a trip like this makes on student lives," Brickey said.
Hardin Valley Campus of Pellissippi State: 10915 Hardin Valley Road, Knoxville, TN 37932. Bagwell Center Gallery hours: M-F 10-6:30. Information: 865-694-6405, www.pstcc.edu/arts
The Tomato Head: Exhibition by Ruth Allen
October 2, 2016 — December 5, 2016
Category: Exhibitions, visual art and Free event
Back for her third showing at The Tomato Head, Ruth Allen skillfully crafts vivid drawings and paintings featuring nature's flowers and wildlife. Since her last visit from Athens, Georgia, Ruth has had two paintings selected for juried shows and currently has a painting showing at ArtPrize in Grand Rapids, Michigan.
Her work will be on view at Market Square from October 2 through November 7 and will then move to the West Knoxville Gallery on November 7 through December 5. For more artist information, please visit The Tomato head blog: http://thetomatohead.com/ruth-allen-featured-artist/ or https://www.etsy.com/shop/100tinybluebirds
Tomato Head, 12 Market Square (865-637-4067) and 7240 Kingston Pike, Suite 172 (865-584-1075), in Knoxville.
Arrowmont School of Arts and Crafts: Silk Painters International's "Silk in Transition"
October 1, 2016 — November 5, 2016
Category: Exhibitions, visual art and Free event
Arrowmont School of Arts and Crafts is exhibiting over 70 silk paintings by 36 national and international artists in two exhibitions. The exhibitions are in conjunction with the Silk Painter International's (SPIN) biennial conference "Silk in Transition" being held at Arrowmont October 7-15, 2016. Arrowmont invites the public to view the exhibitions and attend the reception. Admission is free.
A reception will be held Saturday, October 8, 2016, 6-8pm. Awards will be announced at 7pm.
SPIN members were asked to create works that answer the questions, "What does silk painting mean to you? What does it mean to the silk artist? What does it mean in a transforming landscape?" The result is a dynamic group of silk paintings, sculptures and installations that explore a variety of themes and subjects. Silk Painters International (SPIN) is an international organization of silk artists, painters, practitioners and educators. Their mission is to establish silk painting as a recognized art form by encouraging and promoting the collecting, displaying and production of silk art at the highest level.
In the Sandra J. Blain Gallery. Admission is free and open to the public. Gallery hours are Monday - Friday 9am - 5pm and Saturday 10am - 4pm. Arrowmont School of Arts and Crafts, 556 Parkway, Gatlinburg, TN 37738. Information: 865-436-5860, www.arrowmont.org
Ijams Hallway Gallery: Laura Baisden of Camp Nevernice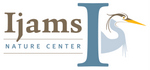 October 1, 2016 — October 31, 2016
Category: Exhibitions, visual art and Free event
Don't miss October's amazing exhibit by artist Laura Baisden of Camp Nevernice! Her unique and whimsical letterpress prints are all about the detail in the designs. Every poster is printed one color at a time, one poster at a time. All prints on display are available for purchase.
More events at http://ijams.org/events/. Ijams Nature Center, 2915 Island Home Ave, Knoxville, TN 37920. Hours: Grounds and trails open during daylight hours. The Visitor Center, including exhibits, gift shop, offices and restrooms is open M-Sat 9-5 and Sun 11-5. Information: 865-577-4717, www.ijams.org
Clarence Brown Theatre: The Crucible
September 28, 2016 — October 16, 2016
Category: Theatre
Arthur Miller's classic "The Crucible" will play in the Clarence Brown Theatre's Carousel Theatre September 28 – October 16, 2016. A Pay What You Wish Preview performance will be held Wednesday, September 28. The second Preview will take place on Thursday, September 29 and Opening Night will take place on Friday September 30. The Talk Back with the cast will take place Sunday, September 9 following the matinee and the Open Captioned performance is Sunday, September 16 at 2:00 pm. A panel discussion about the impact of the play upon political discussions during its time and today will take place after the Sunday, September 16 matinee.
Winner of the Tony Award for Best Play, "The Crucible" is an ageless tale of fear, greed and power written by one of the greatest American playwrights of all time. When teenage girls are discovered trying to conjure spirits, the 17th century town of Salem explodes with accusations of witchcraft. The vicious trials that follow expose a community paralyzed by terror, religious extremism and greed, and a marriage forever changed.
Miller composed "The Crucible" as a dramatization of the Salem Witch Trials, with the witch trials standing in for the anti-Communist "witch-hunts" of the 1950s during the McCarthy era. As with the alleged witches of Salem, suspected Communists were encouraged to confess and identify other Communist sympathizers in order to escape punishment. Many of those accused of Communism suffered loss of employment and/or destruction of their careers; some even suffered imprisonment.
Carousel Theatre, 1714 Andy Holt Ave on the UT campus, Knoxville, TN 37996. For information: 865-974-5161, www.clarencebrowntheatre.com. For tickets: 865-974-5161, 865-656-4444, www.knoxvilletickets.com
The Omega Gallery at Carson-Newman University: Art by Striped Light
September 27, 2016 — October 21, 2016
Reception Sept, 27, 3:00-5:00PM, M_F 8AM-4PM
Category: Exhibitions, visual art and Free event
New and recent work in a variety of media by the three talented co-founders of Striped Light, a Knoxville-based letterpress, graphic design and music recording studio, Bryan Baker, Sarah Shebaro and Jason Boardman. The show will run September 27 through October 21.
Opening reception with the artists on Tuesday, September 27, 2016, 3:00-5:00PM.
Regular gallery hours are Monday Through Friday, 8:00AM-4:00PM.
The Art Department phone number is 865 471 4985.
Warren Art Building, corner of Branner Ave. and S. College Street,
Jefferson City, TN 37760
Oak Ridge Unitarian Universalist Church: Exhibition by Carl Gombert
September 25, 2016 — October 31, 2016
Category: Exhibitions, visual art and Free event
Stamping out art: Community invited to meet Maryville College artist Dr. Carl Gombert
The excitement is building at the Gallery at Oak Ridge Unitarian Universalist Church for the opening reception for artist Dr. Carl Gombert. The community is invited to meet the artist this Sunday, September 25 at 12:15 pm. Dr. Gombert's gallery talk will follow the reception. ORUUC is located at 809 Oak Ridge Turnpike in Oak Ridge. There is no cost to attend.
Dr. Gombert, who is also a professor of Art at Maryville College, is being commissioned to do a large kaleidoscope mural on a wall of the church Social Hall. His exhibit consists of rubber stamped decorative pieces that have been Gombert's focus for the last several years. Visually alluring, his creations consist of applying small rubber stamp images that become the building blocks of his work. These varied images are combined into ever widening shapes. The results, in both black and white and color prints, are not always what they seem. "They're a lot more improvisational than they look. They look like they're incredibly planned out – all I can really tell you is that they start with an image in the middle that's vaguely round and then will get bigger and bigger. I just try to make decisions that don't reckon," said Dr. Gombert.
Gombert will display his work at the Gallery at ORUUC through October. Hours are Monday – Thursday, 9 am to 3 pm. and Sunday 9:30 am to 1 pm. For more information call ORUUC at (865) 483-6761. To learn more about the artist go on line to http://www.carlgombert.com/.