Calendar of Events
Wednesday, October 5, 2016
McClung Museum: Knoxville Unearthed: Archaeology in the Heart of the Valley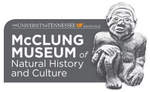 September 17, 2016 — January 8, 2017
Category: Exhibitions & visual art, Free event, History & heritage and Science & nature
In honor of Knoxville's 225th anniversary, this exhibition explores the city's heritage as seen through archaeological discoveries in the "Heart of the Valley." Using historic artifacts unearthed in and around Knoxville, along with historical images, maps, documents, and oral histories, the exhibition tells the story of Knoxville's development from a frontier settlement to an industrialized city.
Opening reception for members on Fri Sep 16, 5-7 PM.
McClung Museum of Natural History and Culture, 1327 Circle Park Dr on the UT campus, Knoxville, TN 37996. Hours: Monday-Saturday, 9AM-5PM, Sunday, 1-5PM. Information: 865-974-2144, http://mcclungmuseum.utk.edu
University of Tennessee: Hispanic/Latino Art Exhibition
September 15, 2016 — October 15, 2016
Category: Exhibitions & visual art and Free event
Held in the Frieson Black and Cultural Center with an opening reception on Tuesday, October 4, 5-8 PM.
Curated by Argentinean artist Dina R. Ruta. The purpose of the exhibition is the integration of our Latin culture through the arts. The main objective is to show new Latino college students that our community has a space within the University for them and to show the possibility for cultures to coexist. Two local American artists will also display work.
Information: 865-974-6861, www.multicultural.utk.edu
Casa Hola: Frutos Latinos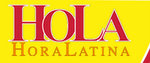 September 15, 2016 — October 7, 2016
Category: Exhibitions & visual art and Free event
10th Annual Exhibit and contest of HoLa Hora Latina artist members, celebrating Hispanic Heritage month! Artists include: Angel Blanco, Rafael Casco, Antuco Chicaiza, Maria de la Orden, Daniela Esrequis, Susana Esrequis, Delia Flores, Astrid Galindo, Michael Giles, Miguel Aguilar Gonzalez, Cecilia Stella Martin, Nicole Perez-Camoirano, Hector Saldivar, Graciela Barlesi-Snyder, and Ivan Soto. Information: 865-335-3358, www.holahoralatina.org
On display at the Knoxville Museum of Art, 1050 World's Fair Park Dr, Knoxville, TN 37916. Hours: Tu-Sa 10-5, Su 1-5. Information: 865-525-6101, www.knoxart.org
Fountain City Art Center: Foothills Craft Guild Celebrates Its 50th Anniversary

September 9, 2016 — October 6, 2016
Category: Exhibitions & visual art and Free event
Opening reception on Fri Sep 9, 6:30-8:00 PM. Free and open to the public.

Foothills Craft Guild members are celebrating their 50th Anniversary this year! Especially exciting is the fact that not just the younger and newer members but also many of the Guild's original founding members will be bringing in work for the displays. Most of the Foothills Exhibit's display pieces will be for sale which is excellent news for those who admire handmade one-of-a-kind works of art. Also on display will be some of the works from the Foothills Craft Guild's permanent collection! The Guild was founded in the 1966 in Oak Ridge and boasts some of the state of Tennessee's finest artisans as its members. The variety and quality in the exhibit will astound and delight everyone who views it. On display will be fiber arts including weaving, spinning, needle felting, knitting, and macrame. One can also expect to see handcrafted jewelry in metal, gemstones, and glass; pottery of every style and method imaginable, handmade books, print making, photography, basketry, wood, stone, and metal sculptures, quilting, brooms, cornshuck dolls, and mosaics.
Exhibit viewing hours: Tu, Th 9-5; W, F 10-5; Sat 9-1. Fountain City Art Center, 213 Hotel Ave, Knoxville, TN 37918. Information: 865-357-2787, http://www.fountaincityartcenter.com/
The Town of Farragut Arts Council: Janice Valentine, Featured Artist
September 8, 2016 — October 31, 2016
M-F 8:00AM-5:00PM
Category: Exhibitions & visual art and Free event
The Town of Farragut Arts Council presents Janice Valentine as the featured artist for September and October. Located at the Farragut Town Hall, the exhibit features Valentine's framed italic hand calligraphy work.

Valentine has been the owner of the Olde Concord Gallery in historic Concord, Tenn., since 1999. The gallery building is on the National Register of Historic Places. Holding an Associate Degree in Advertising Arts/Graphic Arts from Chattanooga State Community College, Valentine has been a custom picture framer and calligraphy artist since 1984.
Each month, the work of an artist or group of artists is featured in specially designed cases on the second floor of the rotunda in the Farragut Town Hall. For more information about this exhibit or to access a Featured Artist of the Month application, please contact Lauren Cox at lcox@townoffarragut.org or 218-3372 or visit www.townoffarragut.org/artsandculture.

The Farragut Town Hall is open Monday through Friday from 8 a.m. to 5 p.m. and is located at 11408 Municipal Center Drive directly across from the Farragut Branch Post Office.
Pienkow Art Gallery: Marcin Kowalik: A Tale of the Working (Wo)Man
September 2, 2016 — November 26, 2016
Category: Exhibitions & visual art and Free event
Please join us for our new exhibition! Opening reception Fri Sep 2, 5-7 PM in the main lobby of the consulate office, which hosts modern art from both established and emerging Polish artists. Please RSVP: drpienkowski@gmail.com or 865-584-4112
Marcin Kowalik's paintings are dominated by abstract forms and empty spaces while featuring vibrant colors, illusions and a precision of lines and geometric structures. His work is nonanthropocentric – human figures rarely appear, and when they do, they are faceless, devoid of identity. Kowalik's perception of reality dictates his work. His gaze is the architect's – registering solids, enriching them with vibranace and a dose of artful spontaneity which gives rise to his novel, uncanny universe. For Kowalik, Picasso is a master of augmented reality. Kowalik is primarily interested in the Cubist period in the work of the Spanish artist, in the composition of spatial forms and their fragmentation. One of Picasso's most fascinating aspects is his extraordinary inventiveness. Paintings, which appear shattered into prismatic fragments and recomposed without conformity to their initial arrangement, can be 'read' from the foreground, followed along the path delineated by the painter and, suddenly, apprehended not from the front, but sidewise.
In 1944, Pablo Picasso joined the Communist Party. It seems to have provided him with a model of victory and strength which he begins to identify with the Communists. His joining the Party has obvious roots in his painting, which he considered to be more than a mere source of pleasure. Line and color were his arms, which he wielded in his revolutionary fight. He confided in Communism, enchanted with the specious beauty of its motivating ideals, but was even more partial to the company he could find in its circles. The stage in the life of the celebrated cubist sparked Marcin Kowalik's new cycle. The cycle on a (wo)man at work. Each of the thirty canvases represents a person with their occupational attribute. The different quality of the paintings in "A Tale of the Working (Wo)Man" cycle arises from the overload of minimalism, the pinnacle of which was reached by Kowalik in his work on "Convergents", one of his most recent projects.
Here, he has sought chaos – introduced into his art by people, as various and volatile as the nature of painting. Despite his desire to renounce his creative asceticism, Kowalik's human is still confined by the minimalist formal limits. To demonstrate a human form, it is sufficent to simply sketch an eye, the shape of a head and, immediately, a face outline becomes recognizable. This is the machination of the human mind – symmetrical points are sufficient for our imagination to fill in the missing parts. Apparently, the human has finally moved to the center of the young painter's field of interest. However, these are mere appearances. Kowalik does not stray far from home and attempts to misplace the human figure, offering its simplest possible representation. He tells the tale of a human, but his tale is extremely complex and multi-faceted. He posed the challenge and has risen to it himself – undertaking the effort of organizing the experiment. He invited over a dozen of amateur painters to cooperation on committing to canvas their image of an occupation, inspired by the output of the author of "The Weeping Woman". Website: www.kowalik.art.pl
Viewing hours M-F 8-5, Sat 8-11:30 AM. At the Center for Polish Culture | Pienkow Art Gallery, 7417 Kingston Pike, Knoxville, TN 37919. http://www.consulpoland.com/index.php/center-of-polish-culture/
Westminster Presbyterian Church: Exhibition by Stan & Elaine Fronczek and Kate Aubrey
September 1, 2016 — October 31, 2016
Category: Exhibitions & visual art, Fine Crafts and Free event
Exhibit of Wood and Felt work by Stan and Elaine Fronczek and Paintings by Kate Aubrey
Westminster Presbyterian Church Shilling Gallery, 6500 Northshore Drive, Knoxville. Hours: 9 a.m. - 4 p.m. Monday through Friday. Information: 865-584-3957
Athens Area Council for the Arts: Work by Artist Richard Whitehead
August 29, 2016 — November 4, 2016
Reception Sept. 23, 5:30-7:00PM
Category: Exhibitions & visual art and Free event
The Athens Area Council for the Arts announces Follow Innocence, showing work by regional artist Richard Whitehead, at The Arts Center. The exhibit is available for viewing August 29 – November 4, 2016 at The Arts Center, 320 North White Street, Athens, Tennessee.

Whitehead's work is derived from the premise that nothing is fixed or stable and this state of insecurity is positive, and allows us to follow innocence.

Richard is a graduate of the Pennsylvania Academy of Fine Arts, where he won numerous prizes and scholarships. His work has won awards and has been exhibited throughout the United States; Antwerp, Belgium; and Murcia and Barcelona, Spain. In 1998, he settled in Knoxville, TN. He has exhibited in Clarksville, Oak Ridge, and Knoxville. A retrospective of his art was celebrated at the Fountain City Art Center in Knoxville in 2005. He juried two exhibits at the Fountain City Art Center and Rose Art Center in Morristown. In Knoxville, he has shown in with The Arts & Culture Alliance, A-1 Lab Art Space, Farragut Arts Council, The Art Market, Kaleidoscope, Liz-Beth Gallery, Nomad Gallery, and many more.
The exhibit opening reception is Friday, September 23, 2016 from 5:30 – 7:00 p.m. Whitehead will be on hand to informally discuss his work. The reception includes light refreshments and is free and open to the public. After the reception is opening night of ACT's fall play Come Back to the 5 & Dime, Jimmy Dean, Jimmy Dean at 7:30 pm in the Sue E. Trotter Theater. Tickets are $15 for adults and $10 for students.

For questions or more information about this or any AACA program contact The Arts Center by phone at 423-745-8781, visit our website at athensartscouncil.org, or in person at 320 North White Street in Athens.
Farragut Museum Features "Timeless Toys" Exhibit
August 25, 2016 — December 30, 2016
Category: Exhibitions & visual art and Free event
The Farragut Museum invites the community to visit "Timeless Toys." This exhibit will be on display through early 2017 (closed Dec. 24 and 25). This special exhibit will feature items from the Museum's collection of artifacts as well as items belonging to Museum Committee members. The exhibit showcases a variety of antique toys, games and dolls dating from the late 1800s through the 1900s. A featured item is the Rice doll house, designed and built in 1929 by local architect Malcolm Rice and a National Architecture Award recipient in 1930. Originally with electricity, the doll house was enjoyed by three generations of the Rice family. Museum committee member Lou LaMarche has loaned several 1940s toys from his personal collection, including toy soldiers, a Rudolph radio and an electric football game. In addition, the exhibit features a 1940s toy steam engine donated by museum volunteer Malcolm Shell.

The Farragut Museum is committed to preserving the heritage of its East Tennessee community and features a remarkable collection of artifacts from the area, including an extensive collection of the personal belongings of Admiral David Glasgow Farragut, first Admiral of the U.S Navy and hero of the Civil War. Housed in the Farragut Town Hall located at 11408 Municipal Center Drive, the museum is open Monday through Friday from 10 a.m. to 4:30 p.m. and offers free admission. For more information about the museum or the exhibit, please visit www.townoffarragut.org/museum, like the museum at www.facebook.com/farragutmuseum, or contact Museum Coordinator Julia Barham at jbarham@townoffarragut.org or 966-7057.
Knoxville Museum of Art: Romantic Spirits
August 25, 2016 — November 6, 2016
Category: Exhibitions & visual art and Free event
The Knoxville Museum of Art announces Romantic Spirits: Nineteenth Century Paintings of the South from the Johnson Collection, featuring more than thirty 19th-century masterworks from the renowned Spartanburg, South Carolina-based collection.
The paintings in Romantic Spirits present an evocative glimpse into nineteenth-century Southern life, and reveal the importance of oral tradition and "a sense of place" in the development of the Romantic Movement in the South. The exhibition seeks to present a balanced view of how Romanticism evolved in the North and the South, the genre's ties to Europe, and how culture, customs, education, and travel influenced each artist. It also reveals connections between featured painters and their contemporaries, specifically authors and poets such as Harriet Beecher Stowe, Henry Wadsworth Longfellow, among others. One of the highlights of the exhibition is a masterful still life of peaches by Knoxville artist Lloyd Branson.
The public is invited to an exhibition preview reception on Thursday, August 25 from 5:30-7:30pm.
Knoxville Museum of Art, 1050 World's Fair Park Dr, Knoxville, TN 37916. Hours: Tuesday-Saturday, 10AM-5PM, Sunday, 1-5PM. Information: 865-525-6101, www.knoxart.org
Tennessee Valley Unitarian Universalist Church: Exhibition by Katharine Emlen & Lisa Line
August 19, 2016 — October 13, 2016
Category: Exhibitions & visual art and Free event
When: Opening reception Aug. 19 from 6 to 7:30 p.m.; artists' talks at 6:30 p.m.

Katharine Emlen: The Poetry of Nature, or Macro Stories from the Bracken around Us
Emlen says that if she were only one inch tall, this is the world she'd see. The flowers would tower above her head, water drops would become a place to sit, and every blade of grass would turn into a slide. She would dangle from her knees off tendrils of wheat and crawl inside blossoms to take a short sleep. She never intends to photograph what something actually is; instead, she hopes to capture a "story." Her photography is not altered in any way. Emlen is a freelance creative specializing in writing and photography. She has a degree in anthropology from U.T. Knoxville and vocational training in media, productions and design. She wrote her first story, "Birthday Game Run," at age 16 about growing up in Nakuru, Kenya, and followed it with "Bioluminescence," later published in Denali Magazine. Her written work been featured in The Ithaca Times and Smart Gardening, read over the air and turned into video shorts. She is the author of the children's book Believe and the creator of the Affirmation Chant Magnets used by Caesar Milan on "The Dog Whisperer." Her love of photography began with a small pocket-sized camera, perfect for putting underneath mushrooms and inside flowers. Her early work was "macro-story" focusing on reflections in water drops, bends in tendrils, patterns in ice … tiny worlds accompanied by poems, which she exhibits under the title, The Poetry of Nature. Upon her return to Knoxville, her photographic work expanded to include architecture, landscapes and cityscapes, with a macro approach. Her work has been shown at Arts in the Airport, the National Juried Art Show, the Knoxville Photo Show, Arts Emporium Member's show and the Clayton Center for the Arts. In her free time Emlen is a closet ethnomusicologist and spent seven years hosting the Sounds Global radio show on 91.9 KRVM. www.kemlenphotography.com
Lisa Discepoli Line: The Brown and the Green
What sorts of conversations are possible between timeless nature and objects common in our modern world? Nature returns again and again, like the green grass, but it also consists of the brown and dried, old-age or endurance. Sometimes it speaks of freshness; sometimes it speaks of decay. How do these two principles work together? How do they need one another? These paintings are an exploration of these questions about the natural world and our place as humans in it. Line is a resident of Sevier County, Tennessee. She received a B.A. from Xavier University in Cincinnati, Ohio, and continued to study painting at the University of Tennessee and at its affiliate, The Arrowmont School in Gatlinburg. Her work in oil painting uses scale, pattern, color and texture to investigate themes of time, motion and the cycles of nature. http://www.lisadline.com
Tennessee Valley Unitarian Universalist Church, 2931 Kingston Pike, Knoxville, TN 37919. Gallery hours: M-Th 10-5, Su 10-1. Information: 865-523-4176, www.tvuuc.org
Open Chord Music Concerts
August 15, 2016 — December 31, 2016
Category: Music