Calendar of Events
Saturday, December 3, 2016
Oak Ridge Winter Farmers Market
December 3, 2016 — February 25, 2017
Category: Culinary arts, food, Festivals, special events, Free event and Science, nature
With a variety of local holiday and winter farmers' markets there are so many opportunities to continue eating seasonally, shopping locally, and supporting your local farmers, local artisans, and local craft producers. Grow Oak Ridge will open their new Oak Ridge Winter Farmers Market at St. Mary's School in Anderson County. With a bounty of local farms and producers in attendance, folks in Anderson County and the surrounding areas will have an indoor market to shop every Saturday, 10 AM - 1 PM (closed Dec. 24th & 31st).
Museum of Appalachia: Christmas in Old Appalachia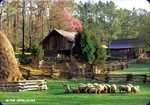 December 3, 2016 — December 24, 2016
Category: Festivals, special events, History, heritage and Kids, family
Popcorn balls and paper chains… fruits and nuts in their stockings … carols by the fire... a cedar tree cut in the nearby woods- that's the Christmas most rural Appalachian children knew. And it's the Christmas we recreate each year throughout the Museum village at our special.... Join us as we recreate a meaningful holiday of simpler times. Traditional trees and hand-made decorations, typical of austere pioneer days, transform the Museum's authentic log buildings.
Wander through the village and marvel at the simple treasures of their settlement days. In the one-room, dirt-floored "Dan'l Boone" cabin, strings of popcorn and cotton bolls circle a dormant tree; Paper chains and other ornaments trim the tree in the Little Tater Valley Schoolhouse. Sweet gum and sycamore balls are strung throughout the Mark Twain Family Cabin, and a traditional silver star tops a native red cedar Christmas tree in the turn-of-the-century Peters Homestead House. Apples, nuts, homemade toys, and oranges fill stockings hung in the cabins. Pick up some stocking stuffers in the Museum Gift and Antique Shop, which features everything from hand-crafted ornaments, locally made muscadine and moonshine jellies, and beautiful pottery, along with baskets, quilts, and plenty of Appalachian specialties. Or just come and enjoy a homemade southern country lunch in front of the warm fireplace.
Museum of Appalachia, 2819 Andersonville Hwy., Clinton, TN 37716 (16 miles north of Knoxville at I-75, exit 122, then one mile east). Open every day except Thanksgiving and Christmas. Information: 865-494-7680, www.museumofappalachia.org
Market Square Holiday Market
December 3, 2016 — December 17, 2016
11 AM - 5 PM
Local vendors will line Union and Market with farm-raised holiday decor, baked goods, artisan foods, crafts, and more for Market Square Holiday Market. Enjoy hot beverages and food from local food trucks while you shop for holiday gifts and decor.
Our Farmers' Market will happen from 11 am – 2 pm in Market Square. Shop for locally grown produce, honey, eggs, dairy, meats, herbs, plants, and more – all grown within 150 miles of Knoxville! Farms will be set up near the stage on Market Square.
Tri-County Community Orchestra and Chorus: Community sing-along performances of Handel's Messiah
December 3, 2016 — December 4, 2016
Category: Free event and Music
Members of the community who love to sing are encouraged to come and be part of the chorus at the sixth annual "Messiah Sing-a-Long."
It will be held at 5:30 pm on Sunday, December 4 at the Oak Ridge Unitarian Universalist Church located at 809 Oak Ridge Turnpike (near stoplight # 2) in Oak Ridge.
It will also be held on Saturday, December 3 at 7 p.m. at the Norris United Methodist Church located in Norris at 62 Ridgeway Road.
Music lovers are also invited to come to both free performances. Both performances will be presented by the Tri-County Community Orchestra and Chorus under the direction of Sandy Wells. Members of the choir will sing the arias and audience members will be invited to join the choir in singing the chorus parts from portions of Handel's "Messiah," the classic most associated with the Christmas season. Music will be provided for early-arriving audience members who wish to sing.
Information: (865) 483-6761, www.oruuc.org
UT Gardens Adult Workshop: Fresh Seasonal Wreaths
December 3, 2016
1:00-3:00PM
Category: Classes, workshops
Adult Workshop: Fresh Seasonal Wreaths
Saturday, Dec. 3, 1-3 p.m.
This workshop will help you get in the Holiday mood by teaching you how to create a wreath from natural materials. Decorate your home and enjoy the smells of the season with gorgeous freshly cut greenery.
Cost $25/member, $35/nonmember
You can register for classes online. You will need to pay when you arrive for a session: https://utgardens.wildapricot.org/UTGardensEvents.
UT Gardens, Chapman Drive, Knoxville, TN 37996. Information: 865-974-7151, http://utgardens.tennessee.edu
Dogwood Arts: Bazillion Blooms Community Tree Planting Day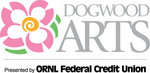 Category: Festivals, special events and Science, nature
Once again, Dogwood Arts encourages Knoxville to take part in the community-wide dogwood tree-planting day on Saturday, December 3rd. As part of the Bazillion Blooms program, Dogwood Arts asks Knoxville communities to keep their neighborhoods and communities beautiful for years to come by planting not only dogwood trees, but flowering trees and shrubs, bulbs, and perennials during the Fall gardening season. Fall planting allows plants to develop a strong root system over the winter months, so they are strong for upcoming summer heat.
Since the inception of the Bazillion Blooms program in 2009, Dogwood Arts has been working towards a goal of planting 10,000 new trees in the Knoxville community in 10 years. Dogwood Arts is selling disease-resistant dogwood trees at dogwoodarts.com or by phone at (865) 637-4561 through November 18th. These 3' – 4' bare-root trees are available for $25 each or five [5] for $100.
Trees ordered from Dogwood Arts must be picked up on Saturday, December 3, from 9:00am to 12:00pm at the UT Gardens off Neyland Drive. Trees will not be distributed at a later time or date.
Larger blooming trees, as well as other flowering shrubs, bulbs, and perennials will be available for purchase at participating Bazillion Blooms garden centers this fall:
Ellenburg Landscaping & Nursery, 722 Vanosdale Road, 37909 (865) 769-5677
Stanley's Greenhouse, 3029 Davenport Road, 37920 (865) 573-9591
Wilson Fine Gardens, 5805 Walden Drive, 37919 (865) 603-4002
Since the initiation of Bazillion Blooms in 2009, Dogwood Arts, along with community and corporate partners, have planted more than 8,000 April-blooming, disease-resistant dogwood trees.
Dogwood Arts, 123 W. Jackson Ave, Knoxville, TN 37902. Information: 865-637-4561, www.dogwoodarts.com
Peg's Kitchen at Ijams Nature Center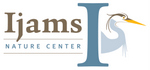 December 3, 2016
9:30-11:00
Category: Culinary arts, food, Kids, family and Science, nature
Heading to Ijams this Saturday morning? Bring your appetite because Peg's Kitchen is open! This Saturday, December 3, Ijams' favorite chef, Peg Beute, will be cooking up a tasty breakfast from 9:30-11 a.m. This yummy meal is $7 for adults and $5 for children 12 and under. For $10, it's all you can eat! No preregistration required.

Ijams Nature Center, 2915 Island Home Ave, Knoxville, TN 37920. Hours: Grounds and trails open during daylight hours. Call for Visitor Center hours. Information: 865-577-4717, www.ijams.org
Jubilee Community Arts: Tennessee Sheiks
Category: Music
The Sheiks are Don Cassell on mandolin, guitar, dobro, and vocals; Nancy Brennan Strange on guitar, vocals; Don Wood on guitar; Barry (Po) Hannah on guitar; Ken Wood on percussion, vocals; Michael Crawley on blues harp, vocals; and Will Yeager on bass. Taking inspiration from the great Gypsy guitarist Django Reinhardt, they describe their music as "acoustic swing." The Sheiks are known individually for their work with area bands and musicians for over 20 years working in bluegrass, old-time, jazz and swing idioms, including the Dismembered Tennesseans and Strange Company. The Sheiks are currently in the process of recording a new record, and while there is still not a release date, they will be performing music form the new record, titled appropriately "Road to Cazmo."
Tickets (discounts apply to advance purchase, JCA members, students & seniors) available through http://www.brownpapertickets.com/producer/1118485, 800-838-3006 ext 1, by mail, and at the door. At the Laurel Theater, 1538 Laurel Ave, Knoxville, TN 37916. For information: 865-522-5851, www.jubileearts.org.
Fountain City Art Center: Make 'N Take Holiday Gift Workshop

December 3, 2016
10 AM - 4 PM
Category: Culinary arts, food and Festivals, special events
Get into the Holiday mood as you enjoy making 5 small gifts with your family and your friends! Sip hot cider & munch on cookies at the Fountain City Art Center while creating a pair of earrings, a book mark, "kimono " or "book" ornaments, an embossed gift card, a simple copper ring, & a stenciled tile. Sign up for your 1 ½ to 2-hour crafting blitz today! Each activity is only $5! Mmmmm! We'll also have fresh home-baked desserts for sale, made by the Ftn. City Art Guild members!
Fountain City Art Center, 213 Hotel Ave, Knoxville, TN 37918. Information: 865-357-2787, www.fountaincityartcenter.com
Marble Springs State Historic Site: Candle Making Workshop
Category: Classes, workshops and History, heritage
Marble Springs State Historic Site will host a Candle Making Workshop starting at 11a.m. This hands-on workshop will teach visitors about lighting sources of the 18th century; participants will get to make their own beeswax candle by the open hearth. Packing a lunch is recommended. Reservations are required and space is limited to twenty participants. The enrollment fee is $20 for the cost of materials. Details are subject to change.
1220 West Gov. John Sevier Highway Knoxville, TN 37920. For more information: (865)573-5508, info@marblesprings.net, or www.marblesprings.net.
Harriman's 28th Annual Merry TubaChristmas Concert
December 3, 2016
Registration 9:30AM, Rehersal 10AM, Concert 11:45AM
Category: Festivals, special events, Free event, Kids, family and Music
MERRY TUBACHRISTMAS 2016 concerts will be presented in over 290 cities throughout the United States and in several foreign countries. Phillips was inspired to create TUBACHRISTMAS as an annual event honoring his mentor/teacher, the late great tubist William J. Bell (born Christmas Day, 1902). Every Christmas season, tuba and euphonium players of all ages, from specific geographic areas, gather to pay respect - through William J. Bell - to all the great artists/teachers who represent their heritage. Every TUBACHRISTMAS performance features traditional Christmas carols especially arranged. The warm, rich organ-like sound of the tuba-euphonium choir has won the ears and hearts of every audience.
Harriman's 28th annual Merry TubaChristmas Concert concert will take place
on Saturday, December 3, 2016. The melodious sounding tuba/euphonium choir under the direction of Sande MacMorran will perform carols and songs of Christmas. Tuba/sousaphone, euphonium/baritone players of all degrees of ability are invited to participate in this event. This will take place at the Harriman High School James M. Williamson auditorium in Harriman. Registration for participants is 9:30 am, rehearsal is 10:00 am, and the free public concert is at 11:45 am. For more information, call Dr. Joseph Williams at (865) 882-3446.
Please consult: http://www.tubachristmas.com/